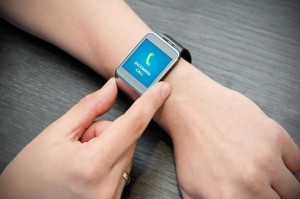 Despite the promotional hype surrounding their launch, sales of smartwatches in Australia has been "lacklustre" and one in ten users have already ditched their device, according to a new industry report.
Technology analyst firm Telsyte says 205,000 smartwatches were sold in Australia in the first half of 2015, with Apple watches accounting for 64% of sales, putting it way ahead of Samsung and LG.
However, the Telsyte Australian Smartphone and Wearable Devices Market Study claims the initial buzz around smartwatches has softened and a lack of apps is holding back demand.
The report also found that some 10% of smartwatch users have stopped using their device altogether.
Apple's market leadership was mainly due to the lack of new Android compatible smartwatches and Apple's sales were impacted by its premium pricing, Telsyte says.
"The Apple watch remains a luxury gadget, with its sales price typically more than twice the average of rival Android-compatible smartwatches," Telsyte Managing Director Foad Fadaghi says.
"It is difficult to see mass market consumers paying as much as premium tablets or smartphones for wearable technology that does not have significant new or unique features."
Telsyte expects Apple to introduce a lower cost watch option to help increase sales in the coming months.
Despite the slow sales of smartwatches, smart wristbands such as those sold by Fitbit and Garmin continue to grow, up 30% on the second half of 2014. Telsyte estimates there are around 2 million smart wristband users in Australia.
Telsyte does not believe smartwatches have failed, rather they are destined to make up a smaller proportion of what can be seen as a larger smart wearables market dominated by lower cost "smart bands".
"In some ways the smartwatch market can be classified as the premium part of the smart wrist wearable market," Fadaghi says.