After selling out in days last year, ALDI Mobile's 1 Year Super Pack is making a return – and this time it comes with almost double the data!
The 1 Year Super Pack costs $299 upfront but packs in a huge 80GB of data to use throughout the year, as well as the obligatory unlimited standard calls and texts for use in Australia.
The data bundle works out at 6.66GB per month, with the plan costing the equivalent of just under $25 per month.
ALDI Mobile runs off the Telstra 4G network and has topped Canstar Blue's customer satisfaction ratings for prepaid providers for the last three years.
The limited edition 1 Year Super Pack is only available to purchase in ALDI supermarkets from April 18, while stocks last. It's not clear how many packs will be available in each store.
Last year, the Super Pack sold out within days of going on sale in some areas, with ALDI then cramming in 42GB of data – equivalent to 3.5GB per month – at a cost of $249. That worked out at a little under $21 per month.
While new SIM cards are only available in-store, users who signed up to last year's Super Pack will be able to purchase the new offer online via the ALDI Mobile website or smartphone app – and have until October to do so.
Existing ALDI Mobile customers on a different plan will still need to head to an ALDI store and purchase the pack, which includes a voucher code.
However, the 1 Year Super Pack does come with something of a catch in that data is not capped on a monthly basis, meaning you could technically use up your entire annual allowance pretty quickly if you're not careful. Make sure you don't turn Wi-Fi off! Additional data costs $15 for 2GB.
The pack also excludes calls to international numbers, satellite numbers and premium numbers, as well as video MMS and text messages sent overseas.

Other 12 Month Prepaid Plans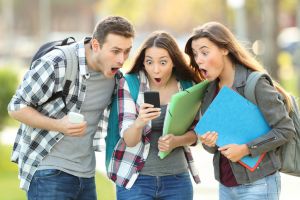 While ALDI's 1 Year Super Pack made headlines when it was first launched in 2017, it was not the first 365 day prepaid plan available in Australia.
Another prominent telco in this space is Kogan Mobile which currently offers four year-long prepaid recharges, ranging in price from $179.90 to $529.90.
The closest match to ALDI's 1 Year Super Pack is Kogan's 'Medium' $299.90 plan that brings 6GB of data to use per 30 days. This works out at $24.65 per 30 days – remarkably similar to the new ALDI deal.
However, arguably Kogan's most attractive deal is its 'Large' $399.90 plan that delivers 16GB of data to use per 30 days at the equivalent cost of $32.87.
Meanwhile Lebara offers two 12 month prepaid plans, costing either $300 or $420.
The closest match to ALDI's 1 Year Super Pack is its $300 'Medium' plan that brings 5GB of data to use every month, at the equivalent cost of $25. However, in addition to unlimited standard national calls and texts, Lebara also allows for unlimited standard calls and texts to 15 selected countries with this plan.
The other Lebara plan brings 16GB of data per month at the equivalent cost of $35, while increasing the number of international call and text inclusions to 18 selected countries.
Coles Mobile also provides a year-long prepaid recharge costing $180. It has 42GB included data to use over the 12 months, in addition to unlimited calls and texts. This works out at 3.5GB of data per month for just $15.