When it comes to headphones, there are generally two types of people – those looking to spend as little as they can, and those who are happy to spend big on a top of the line pair.
For the latter group, superior audio quality is worth the money and they're willing to break the bank on a new pair of cans if they think it's worth it. However, we think we've found some headphones that are too expensive even for the most discerning of audiophiles – unless they just so happen to have several thousand dollars stashed away somewhere for a rainy day. Here's our list of the most expensive headphones money can buy.
Audio-Technica ATH-W5000
Price $1,500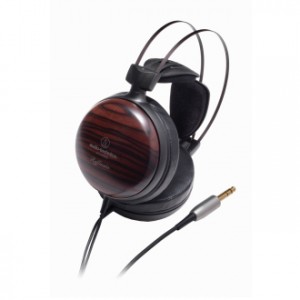 The crème de la crème of Audio-Technica's product range, the W5000s are enclosed in ebony and feature what the company calls "Double Air Damping", which is meant to provide deeper and more realistic bass reproduction. They've earned general acclaim, being described as "reference-grade" and having superb clarity along with providing a transparent and faithful range of sounds and frequencies.
Grado PS1000
Price US$1,695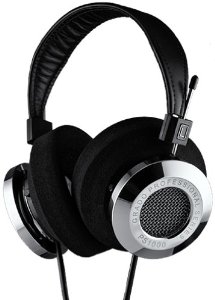 Housed in hand-crafted mahogany and chrome-plated aluminium, these headphones from Grado have received nothing short of critical acclaim, both for their consistency in producing unadulterated sound, and their complete elimination of distortion or ring within the chambers of the headphones. The cable design makes use of UHPLC (Ultra-High Purity, Long Crystal) copper, which improves the headphone's ability to control frequencies across the entire spectrum, and on top of all that, they look absolutely incredible.
Abyss AB-1266
Price US$5,495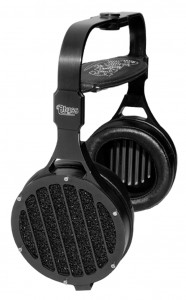 They may not be the prettiest pair on this list, but the Abyss AB-1266 headphones certainly have enough both over and under the hood to make up for their appearance. The chassis is constructed entirely from solid aluminium, meaning that there are no plastic parts that might snap or break. While this makes them rather heavy at almost 1.5lb, the architecture of the headphones – plus the real lambskin ear pads – ensures incredible comfort without any clamping or unpleasant pressure. The cans contain custom-made diaphragms for "effortless dynamics" and hand-matched driver pairs for "stunning bass impact" amongst other things.
Sennheiser Orpheus
Price $50,000-$55,000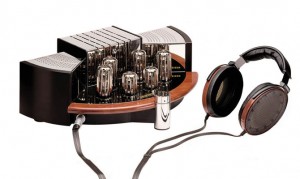 In 1991, Sennheiser tasked its engineers with creating the undisputable best pair of headphones that could be made – regardless of how much it would cost the company, and how much the end product would retail for. That resulted in the Orpheus HE90, which cost $16,000, came with its own custom amplifier, and was widely acknowledged as what the company wanted it to be – the best headphones available at the time.
Now Sennheiser sells a modern incarnation of the Orpheus, which it has once again deemed the best headphones in the world. Sitting on a chassis made from Italian Carrara marble and handcrafted from over 6000 individual components, the Orpheus transcends simply being an expensive pair of headphones. It's a beautiful work of art, with a price tag to match.
Diamond-Studded Beats by Dre
Price $1,000,000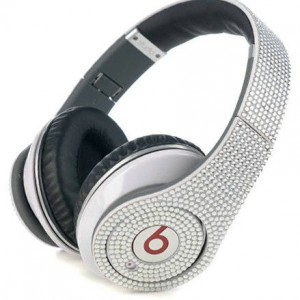 Made with 114 carats of diamond in collaboration with Graff Diamonds, these headphones arguably fall on the wrong side of the line that divides acceptably flashy and tasteless. Generally only seen on celebrities with more money than sense, these are just standard Beats by Dre headphones with a blingy exterior, meaning that the seven-digit price tag isn't buying better sound quality – just a whole lot of diamonds.
Other articles you might like
Love music? Don't go deaf because of it