Move over Apple and Samsung, Australia has a new favourite tablet computer, according to our new survey.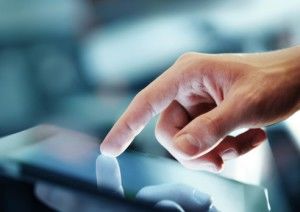 In a survey of 1,200 adults who have bought a new tablet in the last two years, only Google Nexus devices scored five-star ratings from Australian consumers for user-friendliness, value for money and overall satisfaction.
Technology commentator Trevor Long said consumers are looking for simplicity and affordable quality.
"Consumers buying the Google Nexus are tech savvy – they are knowledgeable users who are for the most part buying online and having the device shipped straight to them," he said. "They love the simplicity of Google's checkout, plus the simple design with quality construction and most of all a 'vanilla' operating system experience. These consumers are getting exactly what they expect and exactly what they want, whereas people buying other tablets are in many ways taking a dive into the unknown.
"With high scores for user friendliness and value for money, it's easy to see why the Google tablet pips the others at the post," added Mr Long. "While Microsoft and Apple have good scores in specific areas they are let down by their value for money with high price-points. The Samsung tablet is clearly a consistently good device, but consumers want something to stand out."
Are you obsessed with your tablet?
The Canstar Blue survey found that 27% of respondents take their tablet everywhere they go, while 34% claim they couldn't live without it. One in ten even said they take their tablet with them to the bathroom and 46% use it right before they go to sleep.
"We found that the average time spent using a tablet is 2.2 hours a day," said Canstar Blue spokesman Simon Downes. "Unsurprisingly Gen Y top the table at 2.9 hours per day and women spend slightly more time in the company of their tablet than men do."
While Google Nexus took the Canstar Blue award for Most Satisfied Customers, Apple and Samsung both scored five stars for screen size, while Microsoft scored top marks for speed. But consumers are still looking for a bargain, said Joseph Hanlon, editor of comparison site WhistleOut.
"At launch, the Nexus 7 was a bargain hunter's dream, he said. "Being among the cheapest tablets from the well-known brands, it offered comparable utility and performance to Apple's iPad, but for about half the price.
"When it comes to tablets, price matters. For most of us, tablets are not essential communication devices or tools of trade, like phones and laptops, so we find people lean towards cheaper tablet options. They choose Wi-Fi only tablets over more expensive – and arguably more useful – variants with 4G SIM card slots. Sales figures suggest growth in iPad sales skews towards the smaller, cheaper iPad Mini rather than the larger iPad Air.
"With the Nexus 7, Google hits on the right size at the right price. It promoted reading books and watching movies, rather than promising productivity and expensive new technologies. People who bought a Nexus 7 seem to be happy to know that they got exactly what they paid for.
"As well, Google releases the latest versions of its Android system to Nexus devices first, so not only did Nexus buyers save money at the register, but they continued to stay on the bleeding edge with significant software updates at no extra cost."