We've reached 2019, which means if you haven't already, it's time to cut the cord. And yes, we're talking about wireless headphones. We've come a long way since the release of the first portable headphone that was the iconic Walkman/headphone combo in 1979, with wireless headphones a great gift for music lovers on the go. As technology continues to advance, wireless headphones are becoming more and more impressive, with 2019 expected to be an exciting year for developments – and hey, if the last few years are anything to go by, there must be big things on the horizon!
Wireless Headphones Compared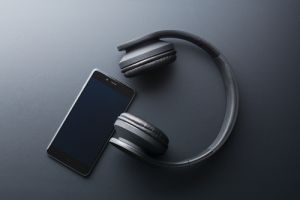 Thinking about jumping on the bandwagon? Congrats and welcome – but we understand if you're feeling a little bit lost on where to start. There are hundreds of options out there, so we understand the dilemma. Forget Apple AirPods, we're taking a deep-sea dive into another universe of awesome headphones, from heavy hitters Bose to some unexpected surprises.
What to look out for
When looking around for your new perfect match, try to keep these things in mind:
Weight – you don't want to be lugging around anything too heavy, so stick to headphones under 350 grams to avoid getting a sore neck.
Battery life – no one wants to run out of battery in the middle of a workout. Battery life ranges dramatically and is a big factor when it comes to cost, so choose headphones with a battery life to suit your lifestyle.
Noise cancelling and audio – ideally you want all headphones to cancel out noise, but some do this a lot better than others. Keep your eyes peeled for headphones advertised for noise cancellation and high audio quality.
Style – wireless headphones are as much an accessory piece as they are for music, so choosing something that matches your wardrobe may give you that extra spring in your step.
Sony WH-1000XM3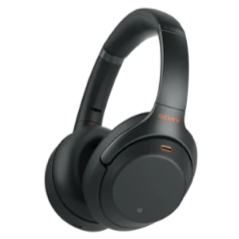 A heavy-hitter within the entertainment industry, Sony is a popular option for those looking to make a statement when it comes to their music, with the WH-1000XM3 wireless headphones no exception. Claimed to feature 30 hours of playback on full charge, and weighing in at just 275 grams, the WH-1000XM3 is supported by Sony's superb ever-improving noise cancelling algorithms. Available in both silver and black, these will set you back around $500.
ALDI Wireless Ear buds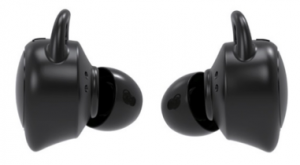 If you're looking to dip your toes into earbuds but aren't willing to splash out big, ALDI offered Bauhn wireless earbuds for just $39.99 earlier in the year, a price which is likely to reappear during upcoming sales. These black pods are sleek and stylish, and Bauhn has stated they are extremely lightweight at just 10.6 grams. They also come with a wide range of features such as a built-in HD microphone, interchangeable ear tips, 2.5 hours of play time and a voice prompt for turning power on and off.
Although the play time is fairly short, these are a great purchase if you're unsure about wireless headphones (ear buds in particular) and want to test them out. Just keep your eyes peeled for the next ALDI special to snap up a bargain.
Bose QuietComfort 35 II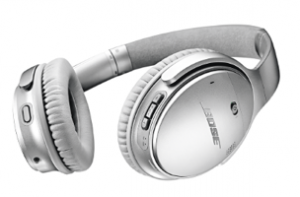 Arguably the most well-known style and brand of wireless headphones, it would be a sin not to include these in our list – they're popular for a reason! Although the headphones have great sound quality, it seems unanimous that the sound cancellation is the real selling point of the Bose QC35 II. You can choose between off, low, or high noise cancellation (done simply through the touch of a singular button) and Bose states that at the highest setting, noise is almost fully cancelled out. These headphones may be ideal for the daily commute, as well as when you're catching a flight.
The Bose QC35 II also features Google Assistant, allowing you to switch songs and even add bread to your shopping list by simply pressing the Action button and asking away. Bose states that the QC35 II weighs slightly more than Sony's comparable headphones at 308 grams, and features 20 hours of battery life, with the headphones available at just under $500.
Jabra Move Wireless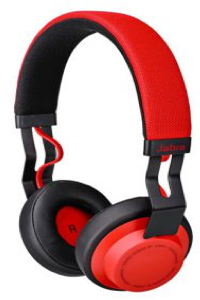 If you're looking for some headphones that resemble Bose and Sony's, but aren't looking for a similar price tag, look no further than Jabra's Move Wireless headphones. The Danish company is relatively new, launching in 1993 and specialising in intelligent audio solutions.
Jabra claims that the Move Wireless weighs in at just 150 grams, which makes them perfect for working out, or for anyone looking for something a little less bulky (but can't quite handle ear buds just yet). One of the most appealing aspects, however, is the price – you'll see this floating around for an average of $100, depending on which retailer you drop into. The battery life is only 8 hours for these though, which is to be expected with that price.
Beats Studio3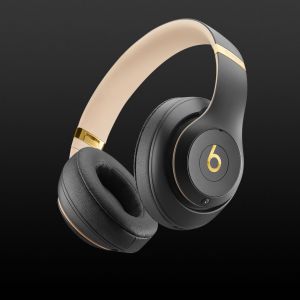 If you're serious about your tunes, then Beats by Dre might be the option for you. The brand of famous rapper and producer Dr. Dre, the Beats brand is a popular option for Australians, with the brand focussing on bass-heavy songs. Featuring Responsive Noise Blocking that pinpoints exactly where external noise is coming from for more optimal listening experience, the Studio3 has a 22-hour runtime of all-day wireless playback, with up to 40 hours of music in low-power mode.
Coming with a carry case, charging cable and cord if you're looking to make phone calls, the Studio 3 is available in multiple colours, including matte black, gold, white and red, and will set you back $450 odd at your local retailer.
Which wireless headphones should I buy?
Life's much better with music, so being able to take your favourite tunes on the go – without getting tangled in wires – makes the daily commute on the train, as well as the grocery shop, much more enjoyable. But if you're looking to dance your way out of the store with your new purchase, be sure to check out all your options in order to get the best deal, or head over to our Headphone Ratings page if you're looking to stick to a wired set.