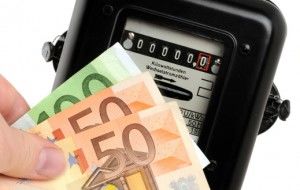 Canstar Blue surveyed almost 8,000 Australian adults and found that 65% have made an effort to reduce their energy consumption over the last 12 months in a bid to lower their bills. But despite that, 22% admit they struggle to pay their bills on time, and almost a third point to electricity costs as their greatest financial concern.
More than half of bill-payers are forced to cut back their spending on things like entertainment, clothing and food in order to pay for their gas and electricity.
Canstar Blue's Simon Downes said the problem of households struggling to pay their bills on time was likely to be exacerbated in the coming months as families try to keep their homes cool.
"Most households can expect to receive their largest bills of the year during summer, creating further cost of living pressures for families," he said. "Entertainment, clothing and food are the expenses most tend to cut back on, but some have even been forced to delay paying for medical or dental treatment and insurance costs to cover their utility bills.
"Many households already look ahead to their next bill with trepidation, and now they are facing the dilemma of whether or not to cool their home, with the prospect of even larger summer bills and tighter budgets on the horizon. It could be an extremely uncomfortable couple of months for many people."
Health and medical payments (16%), petrol (13%) and food (11%) were some of the greatest financial concerns highlighted in the survey, but electricity prices (29%) were the most feared.
According to the Australian Bureau of Statistics, Australian households are using 4% less electricity than they were four years ago, but the value of electricity used has risen by 43% over the same period.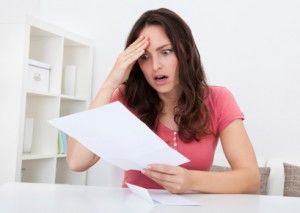 Canstar Blue found that 57% of bill-payers have compared prices from different energy suppliers to try to save money, but three in five said they find the process of switching daunting.
Research reveals best rated electricity providers
The Canstar Blue research has identified the electricity providers keeping their customers the most satisficed across the states. You can see how your provider rated here.
"Consumers have seen energy prices skyrocket in recent years and they're starting to demand better from their providers," said Mr Downes. "People may be using the same amount of energy as they were a couple of years ago – or even less, as we've found – but they are paying more and they're not happy.
"Value for money is naturally the biggest driver of satisfaction when it comes to energy providers, but consumers are also demanding that suppliers are more helpful with advice about tariff options, and how to use energy more efficiently. People also want accurate and easy-to-understand bills, plus they want to be able to easily contact their supplier for guidance and assistance when necessary.
"Nobody likes paying their utility bills – but it's a grudge purchase we all have to make. Consumers just want a fair price, straight answers to straight questions, and an understanding, helpful provider. That shouldn't be too much to ask."
Our findings recently featured on Channel 7 news. You can watch a special South Australian version of the story below.