According to Canstar Blue research, the biggest driver of customer satisfaction for electricity retailers in Australia appears to be price, and the perception amongst consumers that they getting a relatively good deal.
This is unsurprising given both electricity bills being one of the larger household expenses as well as the competitive environments that have developed nationally with varying levels of deregulation.
Drivers of customer satisfaction within the Australian electricity retail market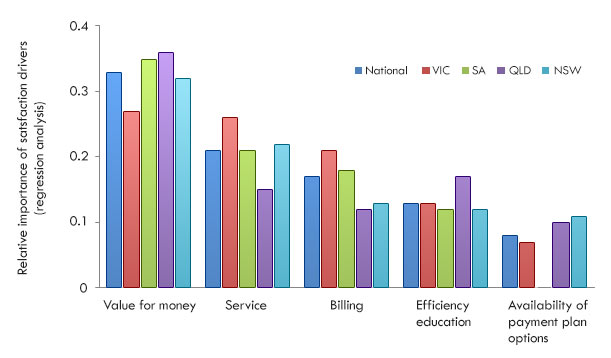 Source: Canstar Blue Research, conducted by Colmar Brunton, November 2014. Sample: 5,078 Australians 18+
The data shows us that value for money is the largest driver of customer satisfaction, followed by service, billing, power efficiency education and payment plan options.
Most states support the proportion of satisfaction drivers and what is important to their electricity plan, with SA, QLD & NSW sharing similar importance across all five variables.
However, in Victoria we see a slightly different pattern to the rest of the country. Service, quite interestingly, is a much bigger factor in determining overall satisfaction, effectively equal to the perception of getting value for money. There is also increased importance on billing in Victoria compared to other states.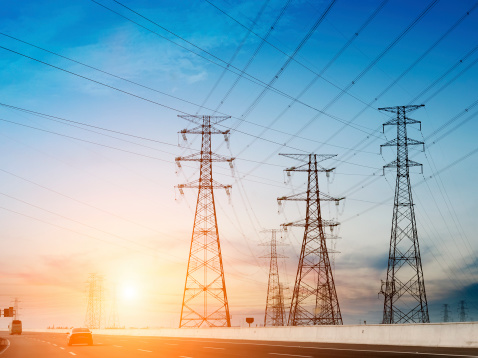 Victoria is considered one of the most competitive retail electricity markets in the world. Therefore, we hypothesise that the results observed reflect the maturity of the market, and that consumers recognise that the significant cost savings from switching that they experienced initially post deregulation have begun to dissipate. Hence they are putting more value on service elements from their electricity retailers.
For more information about customer satisfaction in the Australian retail energy market, visit www.canstarblue.com.au/utilities.