Queenslanders have rated Energy Australia the best electricity provider in the state for overall satisfaction, so we asked a spokesperson what the company is doing right by its customers.

Head of Contact Centres Sales and Service, Sandra Batey, said Energy Australia aims to make life easy for customers by listening to and addressing their needs, rather than just following a script.
Q: We found that about 1 in 4 households in Queensland struggle to pay their energy bills on time. Energy Australia scored a five-star rating for its availability of payment plan options. What are your experiences of this and what are you doing well to score favourably in this area?
A: We know our customers have different needs and budgets so we've developed a range of payment plans and products to best suit their lifestyle and household income. For instance in Queensland, our customers can select a rate fixed plan, which ensures their electricity rates stay the same regardless of the energy market. We are focussed on working compassionately and fairly with all our customers. If our customers need extra time to pay their bills, we encourage them to give us a call and we can work out a plan.
We also have a hardship program that provides extra support for customers struggling to pay their bills. They are provided a case manager, who works with them to review their plan and energy use as well as provide support setting up payment plans.
Q: After value for money, we found customer service and advice to be the next biggest drivers of satisfaction for consumers. Energy Australia rated well in this area. How much emphasis do you put on good customer service and what are you doing so well in this area?
A: We spend a lot of time training and coaching our employees who regularly liaise with our customers. We emphasise that it's about having a valuable conversation with the customer so they can understand their needs and expectations rather than just going through a process of ridged steps and merely following a script.
When we're training employees, we work closely with them while they're on calls to ensure they're listening to the customer and responding with the best solutions. We always begin conversations with our customers by asking how we can help them.
Q: Many consumers point to billing clarity and accuracy as a frustration with their energy provider. What is Energy Australia doing to keep your customers happy in this area?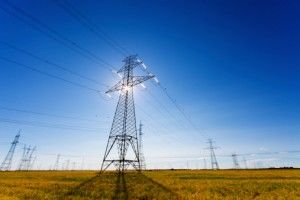 A: We know our customers want to clearly understand their energy bills. While bills can be quite complex, they also provide important information for our customers. For example, on our bill we let customers know when their energy use has increased throughout the year so they can assess their appliances and everyday usage, and make changes to become more sustainable. We also have a range of suggestions on our website and in brochures to improve energy efficiency.
Our call centre consultants are well equipped to deal with all billing-related enquiries and can help customers understand their bills. If we make changes to our bills, we provide our customers with clear information upfront via bill inserts or brochures to ensure each customer understands the changes made to their bills.
Q: Finally, what can you tell us about consumer trends in Queensland? When do customers in the state use the most energy – is it to keep cool in summer? And can you tell us about any other times when you see an upsurge in energy consumption?
A: Our Queensland customers' energy use peaks in both summer and winter. In summer, the use of air conditioners to cool our homes means we notice a peak in energy use. During winter, the use of heaters and increase in artificial lighting mean energy use also increases.
Queenslanders use more energy in an average winter day than a typical day in summer. We think this is because people switch on more lights for longer periods and there is less generation from solar panels due to fewer hours of sunshine.
There are many different ways to help heat and cool your homes. To find out more, check out our website.