Australia is a nation of car drivers. According to the Australian Bureau of Statistics (ABS), there are approximately 13 million passenger vehicles registered in Australia. We are also reasonably likely to need a hire vehicle at some point in time – but according to our most recent survey results, driving that hire car is an anxiety-causing activity for some.
If you've felt anxious when driving a hire car you're most certainly not alone; you're actually in the majority. In our most recent survey of Australian adults who had recently hired a car, 51% admitted to feeling anxious when driving a hire car. Whether that's due to the hip pocket hit if they are involved in an accident (car insurance excesses on hire cars can be a few thousand dollars) and have to cough up the cost of the excess, or whether it's genuine uncertainty about their driving skill, we don't know.
In terms of the 25 – 29 year old age group, at 65%, they were noticeably more prone to anxiety that their older counterparts. Baby Boomers in particular, at 33%, were  far more relaxed behind the wheel.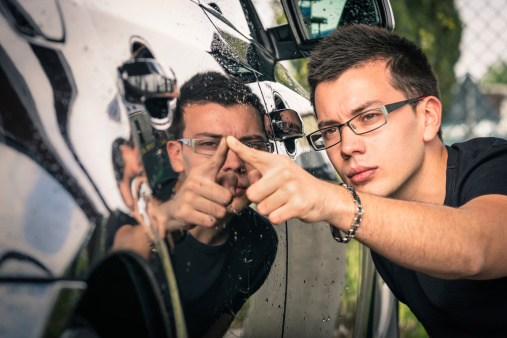 Consumers demand transparency from hire car companies
Interestingly, although perhaps not surprisingly, this anxiety seems to be well-founded, with Gen Y survey respondents far more likely to have had a car accident in a hire car than the older generations.
"I have crashed or dented a hire car"
30% of 25 – 29 year olds
17% of 30 – 54 year olds
9% of 55 – 64 year olds
All up, it adds up to a lot of nervous drivers (and a few accidents) on our roads!
No matter how you use your rental, you'll want to partner up with a hire car company with a history of delivering five-star customer service. We've rated various brands in this space to lend a hand with your search, so head over to our hire car ratings to pick a winner.