With news that petrol prices are set to rise, petrol station owners should perhaps compete on looks rather than price. Research shows Australians care more about whether their service station looks clean and has modern facilities than whether it has the cheapest fuel.
Another 1 in 4 said they wanted a service station with great service.
78% were happy with the appearance and cleanliness of their service station, but only 57% were satisfied with the facilities available, e.g. car wash, air pump, water buckets, and windscreen cleaners.
The EPA also pledged tougher fines and conducted many more audits last year on service stations with leaks in their underground storage tanks. Australian service stations are working hard to stay clean inside and out and not pollute our environment.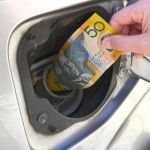 How much do we pay for petrol?
United Petroleum won the 2015 customer satisfaction award for being Australia's favourite service station.
Comments by United Petroleum customers included:
"Clean station with reasonable fuel prices."
"Easy exit and entry."
"Friendly staff."
"Always have shop items that I want day or night, convenient."
"Lots of pumps to choose from so you never have to wait."
"Facilities and service good."