Honda, Mitsubishi and Suzuki have all issued recalls for vehicles potentially affected by Takata airbags.
Over the past week, each manufacturer has issued a statement outlining potentially affected vehicles, with the Australian Competition and Consumer Commission (ACCC) additionally releasing its own statement encouraging owners to check if their vehicles are potentially affected.
This comes off the back of Toyota and Mazda also issuing recalls earlier this month.
"These airbags could injure or kill people in the car by misdeploying in an accident and propelling parts or metal fragments into the cabin of the vehicle at high speed," ACCC Acting Chair Stephen Ridgeway said.
"The airbags have also, in some instances, not fully inflated in a crash, thereby failing to protect drivers as expected."
The recent recalls bumps the number of affected car manufacturers in Australia up to eight, with recalls issued as far back as 2013.
Honda Takata Airbag Recalls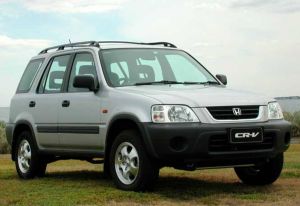 Honda has offered to buy-back over 33,000 Accord, Legend and CR-V models, all sold between 1996 and 2000.
Affected Honda vehicle owners should receive a letter from Honda explaining the recall, with owners encouraged to contact Honda directly to arrange their vehicle to be towed away at no charge. If an inspection reveals the car is fitted with the Takata airbag, the buy-back process will proceed, with owners to be offered current market value if the vehicle is registered for road use.
Honda owners can also call the Honda Call Centre on 1800 952 272.
Mitsubishi Takata Airbag Recalls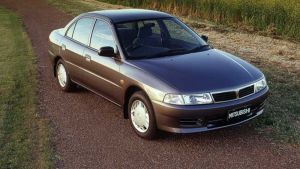 Mitsubishi has announced a recall for NL Pajero, CE Lancer, CE Mirage and WA Express/Starwagons models produced between 1996 and 1999, with the total number of affected models expected to be over 8,000.
Mitsubishi has offered to buy-back affected vehicles, with alternative transportation to be arranged during the buy-back negotiation process.
Mitsubishi owners can contact the Mitsubishi Motors Recall Hotline on 1800 931 811.
Other vehicles affected by the Takata airbag recall
While Honda and Mitsubishi are the latest manufacturers to issue recalls, Suzuki, Toyota and Mazda have all issued recall statements in the last month, stating that more than 18,000 vehicles on Australian roads could potentially be affected.
Toyota is offering to buy-back affected vehicles or provide alternative transportation while replacing the affected airbag, while both Mazda and Suzuki are offering to buy-back affected vehicles.
Affected models include:
Mazda Eunos 800 (1996-1999)
Suzuki Grand Vitara (1998-2000)
Toyota Starlet (1997-1999)
Toyota Paseo (1997-1999)
Toyota Celica (1997-1999)
Toyota RAV4 (1997-1999)
Owners are also encouraged to continually check the ACCC's website for any updates or releases in regards to Takata airbag recalls.
Photo credits: sraphotohut/shutterstock.com, carsguide.com.au