At a time when motorcycle registrations are increasing significantly, Australia's favourite motorcycle brands have been honoured with Canstar Blue's new awards focused on rider satisfaction.
Based on a survey of more than 700 bikers across the country, the awards recognise four brands in five different categories.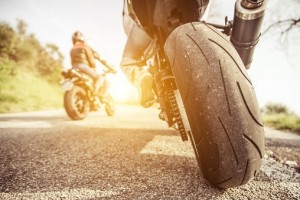 They come at a time when the number of motorcycle registrations has increased by 22% in the last five years, according to the Australian Bureau of Statistics. The latest figures show motorcycle registrations are increasing faster than any other vehicle type, with 800,000 now on Australia's roads.
"In light of the increasing popularity of motorcycles, we sought to find out which brands are hitting all the right notes with consumers," said Head of Canstar Blue, Megan Doyle. "Naturally the type of motorcycle you want will have a bearing on the brand you choose, but we wanted to know which are giving Aussies the biggest bang for their buck."
Motorcycles
Harley-Davidson led a field of eight brands to ride off with Canstar Blue's Most Satisfied Customers Award for motorcycles, scoring five-star ratings in regards to comfort, reliability and mileage, as well as overall customer satisfaction.
"There are a lot of factors that go into determining the enjoyment of a motorcycle but those who ride a Harley are clearly the most satisfied with their overall package," said Mrs Doyle. "As one of the most recognisable brands in the world, Harley-Davidson motorcycles come with huge expectations, but it seems they are being met."
The survey found the average spend on motorcycles to be $9,912, with one in four respondents using a bike loan or financing to pay. And the average age at which respondents bought their first motorcycle was 21.
A significant 58% own a bike because riding is their hobby, 45% cited cheaper running costs as a reason and 12% wanted to join a social group. Ten per cent said their bike makes them "feel sexy".
Motorcycle tyres
The award for motorcycle tyres went to Michelin, which achieved top marks in five out of six criteria. That adds to Michelin's recent award success for car tyres.
Survey respondents spent an average of $308 when they last bought a new motorcycle tyre, with one in five (20%) opting for the cheapest available.
"Ultimately consumers want good handling and longevity from their tyres, but they're also conscious of paying more than they have to," said Mrs Doyle. "Three out of five survey respondents are wary of being ripped off when they buy tyres, which probably helps explain why 32% delay buying new tyres for as long as they can.
"Whether it's for cars or motorcycles, consumers clearly think Michelin is striking a perfect balance between tyre life, handling and value for money. Holding our awards for both motorcycle and car tyres is a fantastic achievement."
Motorcycle helmets
The award for motorcycle helmets went to Nolan, which scored a clean sweep of five-star ratings.
The survey found the average spend on helmets to be $380 and one in four (24%) respondents said they have bought a helmet online. Just 16% said they have bought a helmet from overseas and 14% have used a helmet that has been previously damaged.
"When it comes to helmet safety standards, most Aussies have really got their heads screwed on," said Mrs Doyle. "They understand the dangers of using old or damaged helmets and when it comes to quality standards the majority think there can be a big difference between them. They clearly don't want to skimp on something so important.
"There are a lot of things to consider when buying a new helmet and Nolan has achieved a very strong set of results across the board."
Motorcycle gloves and jackets
The awards for motorcycle gloves and jackets went to Dririder, which achieved a near-perfect set of results across both categories.
The survey found the average spend on gloves to be $168 and jackets to be $356.
"Just one in four motorcyclists opt for the cheapest available gloves, which tells you they are happy to spend a good amount if they know they're getting quality," said Mrs Doyle. "The same applies to jackets because more than anything else, bikers want a jacket that fits comfortably and gives them the protection they need. Dririder is clearly meeting their expectations."