The Jaguar I-Pace's arrival into the Australian market provides consumers with another intriguing option at the premium end of the electric vehicle spectrum, with the mid-sized, all-electric SUV bringing together a distinctive combination of power and style, supported by a range of smart technology features.
Its first all-electric production vehicle, Jaguar unveiled the I-Pace last year, highlighting its 470km driving range, capacity for fast DC charging and suite of smart range-optimising technologies, stating that it had been "designed and engineered to take full advantage of its smart electric powertrain".
Jaguar is staking its claim in the premium category of an Australian electric vehicle market still in its early stages, and the I-Pace may well appeal to consumers who are not only seeking to go electric, but who are also keen to get behind the wheel of a vehicle decked out with a range of high-end features.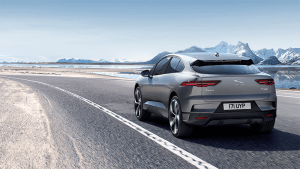 Jaguar I-Pace 2019
The I-Pace has arrived in the Australian market in three different variants – the I-Pace S, I-Pace SE and I-Pace HSE (with a First Edition variant also having been released) – with each sporting the same powertrain, and available with a range of additional features.
Jaguar states of its first entry into the electric vehicle market, that it is "a Jaguar above all else" and "a true driver's car", and emphasises the combination of performance, technology and style.
Equipped with a 90kWh battery, the I-Pace delivers a range of 470km on a full charge, and is aided by an aerodynamic design and technologies including brake regeneration, with it sporting a number of connectivity options, and an interior appointed with a range of premium features.
Further information on the I-Pace's specs can be found below.
Jaguar I-Pace Review: A high-end market entrant
The I-Pace occupies territory at the premium end of the Australian electric vehicle market, and its 470 km driving range and fast-charging capabilities, combined with a range of high-end features and Jaguar touches, will likely capture the attention of those in the market for a luxury electric vehicle.
Jaguar emphasises the automotive experience that it brings to the electric vehicle market, and highlights the performance capabilities of the I-Pace, which is powered by two permanent magnet synchronous electric motors integrated with the vehicle's front and rear axles.
Meanwhile, the Jaguar touches are evident in the exterior design, which Jaguar describes as "true to both the spirit of Jaguar and I-Pace concept", and the car's interior, with its emphasis on space and quiet refinement, reimagining "the classic Jaguar balance of sports car focus and luxury craftsmanship".
This combination of performance and style, encompassing Jaguar's version of high-end electric driving, may well prove to be an important factor as the car-maker seeks to carve out a niche in the local electric vehicle market.
Jaguar I-Pace Pricing
The Jaguar Australia website lists the following approximate drive-away prices (base model) for the different I-Pace variants:
| | S | SE | HSE |
| --- | --- | --- | --- |
| ACT | $124,825.40 | $136,025.41 | $146,625.39 |
| NSW | $129,926.30 | $141,686.31 | $152,816.29 |
| NT | $127,882.30 | $139,418.31 | $150,336.29 |
| QLD | $129,172.15 | $140,820.16 | $151,844.14 |
| SA | $129,088.90 | $140,736.91 | $151,760.89 |
| Tas | $129,108.89 | $140,756.90 | $151,780.88 |
| Vic | $130,830.70 | $142,613.11 | $153,764.29 |
| WA | $132,324.57 | $144,252.58 | $155,541.56 |
Source: Jaguar, May 2019.
The approximate drive-away prices (base model) for the I-Pace First Edition are:
ACT: $165,525.40
NSW: $172,661.30
NT: $169,803.30
QLD: $171,500.15
SA: $171,416.90
Tas: $171,436.89
Vic: $173,652.30
WA: $175,670.07
Further information on the breakdown of pricing and local dealership details can be found at the Jaguar Australia website.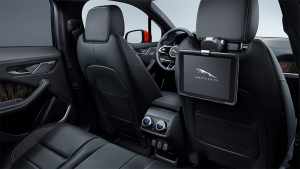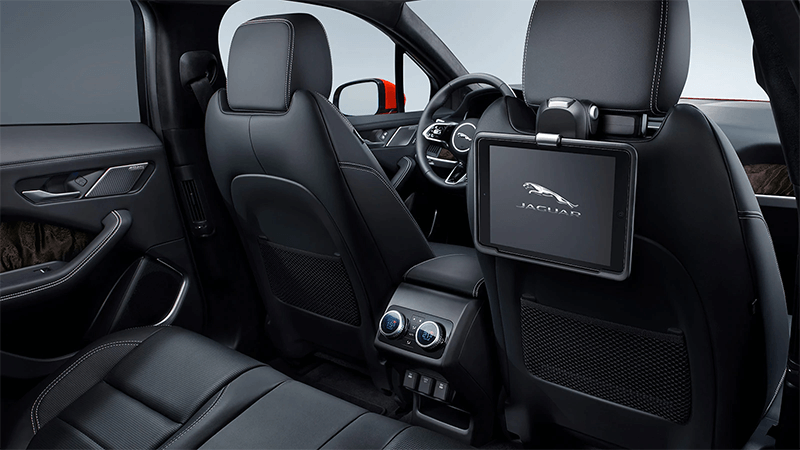 Jaguar I-Pace Specs
Jaguar advises that the I-Pace is designed to deliver "sports car agility", with it featuring:
A 90kWh battery – designed for longevity and supporting protracted periods of sustained maximum power.
294kW engine power and 696Nm of usable instant torque – propelled by two permanent magnet synchronous electric motors.
0-100km/h acceleration in 4.8 seconds – with built-in all-wheel-drive traction.
470km driving range – on one full charge (WLTP cycle).
Jaguar advises that the battery is positioned within the wheelbase, providing the vehicle with a low centre of gravity and benefiting vehicle dynamics, while enhanced brake regeneration apparently helps to maximise range, recuperating almost all braking energy.
Other notable I-Pace features include:
Touch Pro Duo infotainment system – comprising a 10-inch touchscreen integrated into the dashboard, along with a lower 5-inch touchscreen, equipped with multi-function dynamic dials, delivering a range of media and navigation capabilities, and providing Android Auto and Apple CarPlay compatibility.
Smart settings – automatically identifying each driver using their key and phone, selecting preferred seat and mirror positions, playing preferred media at the start of each journey, and also learning and automating preferences based on habits and past routines.
Interactive driver display – a 12.3-inch high-definition display, showing driving information, including full-screen navigation with 3D mapping.
The I-Pace's safety and security technology includes: keyless entry, emergency braking, driver condition monitor, lane keep assist, park assist, 360-degree parking aid, rear traffic monitor, and traffic sign recognition and adaptive speed limiter.
A choice of 18-inch, 20-inch and 22-inch wheels are designed to complement the I-Pace's look, with Jaguar describing its aerodynamic design as allowing "the car to slice cleanly through the air for optimised range and stability".
An inwards-curving grille reduces drag by channelling air through the bonnet scoop and out, passing over a roofline curved for maximum efficiency, while a rear diffuser with squared-off corners encourages air to detach cleanly from the vehicle, and deployable door handles sit flush with the car's sides, ensuring airflow passes smoothly around its exterior.
Inside, the five-seat I-Pace sports a "clean and uncluttered" design, with a range of seating options to choose from, with Jaguar stating that "beautiful, handcrafted touches reaffirm the cabin's luxury atmosphere".
The I-Pace's colour options are: Narvik black, Fuji white, photon red, Santorini black, Yulong white, Corris grey, Indus silver, Firenze red, caesium blue, borasco grey, Farallon pearl black and silicon silver.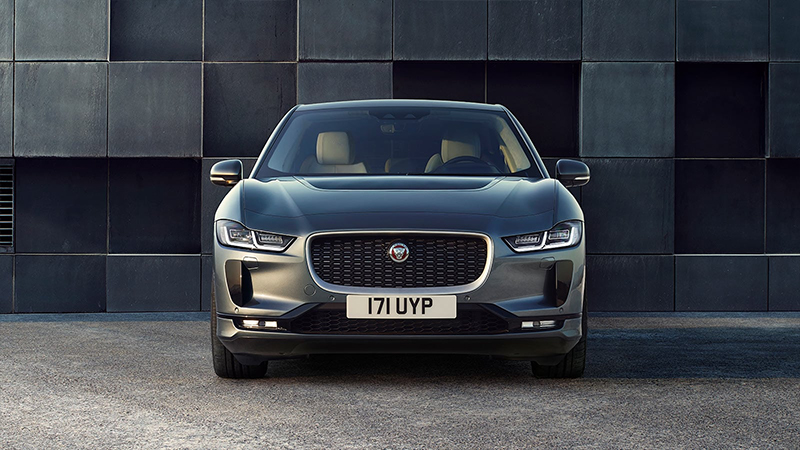 How do you charge the Jaguar I-Pace?
Jaguar advises that the I-Pace is charged via a plug-in charge point located behind its front wheel arch, with it automatically ceasing charging once it has reached a full charge.
For optimum charging at home, Jaguar advises that an approved Jaguar wall box can be installed, with the I-Pace equipped with a 7kW single-phase AC on-board charger, capable of fully recharging the vehicle overnight and delivering up to 35km of range per hour.
A domestic socket can provide charging rates of up to 11km of range per hour, which Jaguar notes is sufficient enough to cover an average daily commute of 60km if the vehicle is charged overnight.
When it comes to public charging, with a typical 50kW DC charger, the I-Pace can achieve up to 270km of range per hour, while with a 100kW DC charger 100km of range can be added in 15 minutes.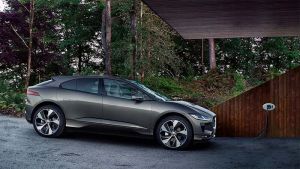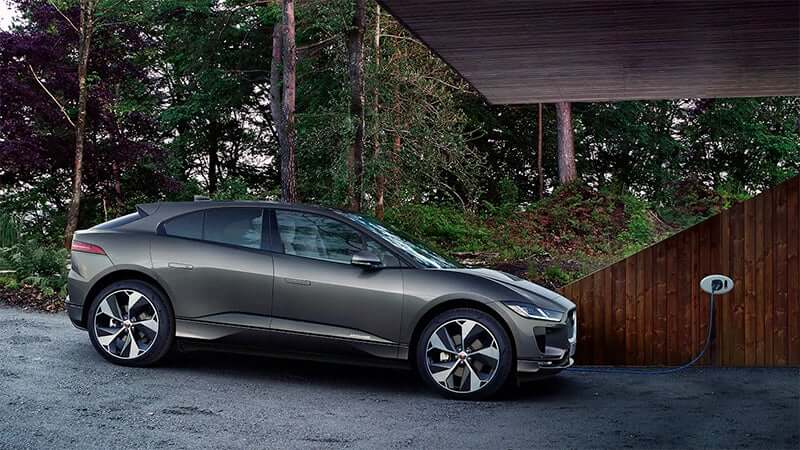 Jaguar I-Pace Ratings
The I-Pace has received a number of favourable reviews, with its comfortable driving mentioned as a positive:
CarAdvice gave the I-Pace SE an 8.5/10 rating, highlighting its ultra-smooth and ultra-responsive acceleration, while observing that the infotainment system still could be more intuitive.
CarsGuide gave the I-Pace SE a 6.5/10 rating, stating that it provides comfortable, near-silent driving, however pointed to inconsistent range calculation.
Carsales gave the I-Pace an 86/100 rating, stating that its acceleration and refinement are positives, while pointing to an inconsistent braking issue.
Is the Jaguar I-Pace worth the money?
Delivering a combination of sports car attributes and high-end refinement, the I-Pace may well be on the radar of consumers seeking to go electric and interested in options at the premium end of the market.
When it comes to range and fast-charging capabilities, the I-Pace is decked out to tackle both shorter commutes and longer road trips, while its range of premium features and Jaguar touches help it stand out in the evolving electric vehicle market.
Beyond the I-Pace's upfront price tag, it is worthwhile considering expected costs over the course of ownership, including running and maintenance costs compared to other electric and traditional alternatives, in determining the sort of value that will be delivered over the longer term.