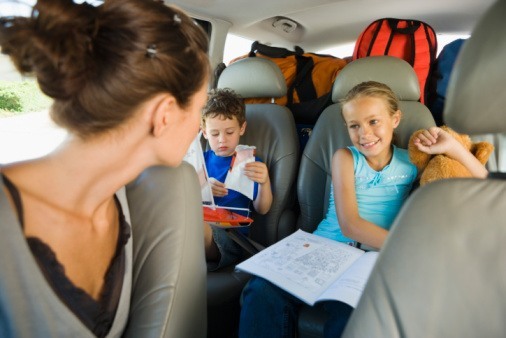 "Are we there yet?" This question drives every parent crazy, and quickly turns a 'fun' family road trip into the thing of nightmares. But with a little pre-trip preparation, there are a bunch of great distractions that can keep your kids happy and your car quiet.
So before planning your next road trip, try out these few tips for keeping your kids entertained.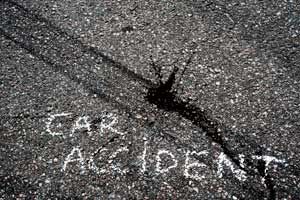 Could these motoring innovations save your life?
Get a portable DVD player
Many will argue the best invention since the car is the introduction of in-car DVD players. Coupled with a stack of your kids favourite shows and movies, this offers hours of entertainment that will keep the little ones (and the big ones!) happy. If your car doesn't come with a built-in player, you can substitute with a portable DVD player, iPad or even a Kindle with an audio e-book. If you can afford it, consider getting one for each person, to avoid fights.
Pack plenty of toys
Space permitting, pack as many toys as possible. This will offer enough variety to keep the kids entertained for the full trip. Just be mindful of toys that might not be safe in the car – like a ball or cricket bat, and leave anything too fiddly at home.
Fuel up
This doesn't just refer to petrol – a hungry kid is a cranky kid, so make sure you pack enough food to keep them satisfied. And don't forget yourself – as the driver it can be draining, so it's important to keep energy levels up. Go for packaged snacks that are easy to eat and won't make a mess, and schedule breakfast, lunch and dinner breaks into your trip.
Take regular breaks
Taking regular breaks is not only important in fighting off driver fatigue, but is also key to making sure your kids don't get restless. Plan regular breaks to go to the toilet, run off any excess energy and eat a proper meal if there's time. It's also a good excuse to stop into neighbouring towns to check out the local scenery. Make your pit-stops an adventure that everyone will enjoy.
Travel at night
Starting your trip at night can be a good way to keep your kids preoccupied – they'll sleep for the majority of the drive, meaning there's no need to plan too many games, pit stop adventures or snacks. Just make sure to pack comfortable sleeping gear (like pillows and blankets), and that the driver has had a sleep during the day so they won't be fatigued.
Give the kids input into the itinerary
By allowing your kids to have input into any pit stops along the way, it will make them more excited to get there, and better behaved because they are less likely to get bored. It's also a great bargaining chip for you – you can threaten to take away their chosen activity as discipline if they are misbehaving.
Car games for everyone
Sometimes it's easiest to just go with the classics – good old car games like 'I Spy' or '20 Questions' are a great way to pass time. These games are much more inclusive that watching TV or sleeping, and can make the road trip fun for everyone, including mum and dad.