The Mitsubishi Outlander PHEV (plug-in hybrid electric vehicle) SUV brings together twin electric motors and a petrol engine, optimising performance according to driving and switching between three drive modes, including an all-electric EV mode, with drivers able to determine how and when the battery is used via the touch of a button.
Having originally unveiled the Outlander PHEV in 2013, Mitsubishi earlier this year advised that it had hit sales of 200,000 worldwide since launch – with the Outlander PHEV having been rolled out to more than 50 countries around the world since making its debut in Japan – and described the vehicle as its "technology flagship".
The Outlander PHEV has been available locally since 2014, providing a point of difference in the Australian electric vehicle market via its combination of technologies – and, as the market continues to evolve, Mitsubishi is positioned to offer consumers the option of all-electric and conventional petrol driving.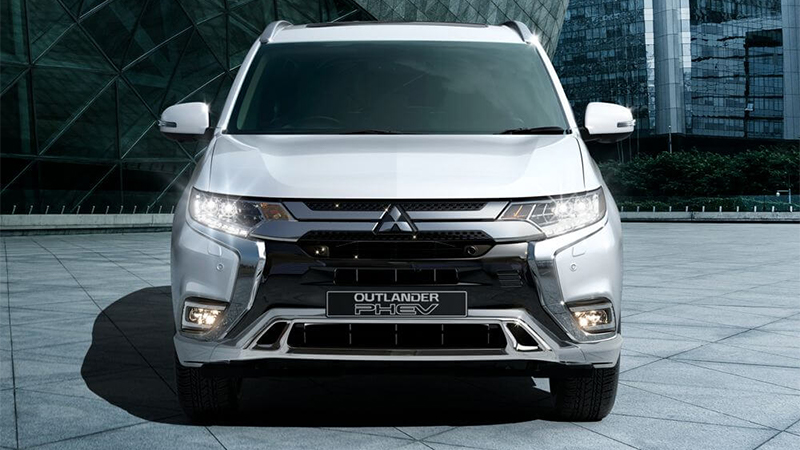 Mitsubishi Outlander PHEV 2019
The five-door Outlander PHEV is available in the Australian market in three different variants – the PHEV ES, PHEV ES ADAS and PHEV Exceed – each sporting the same twin electric motor and petrol engine technology, with the PHEV ES ADAS and PHEV Exceed coming with a number of additional features.
Mitsubishi advises that the Outlander PHEV has a range of up to 54 km from a full charge in EV driving mode, with it automatically selecting the optimum mode to suit driving style, providing a "seamless" transition between its three drive modes.
The Outlander PHEV is also equipped with a number of smart technology features, and sports a 7-inch touchscreen with Android Auto and Apple CarPlay compatibility, along with a range of safety and security features.
Further information on the Outlander PHEV's specs can be found below.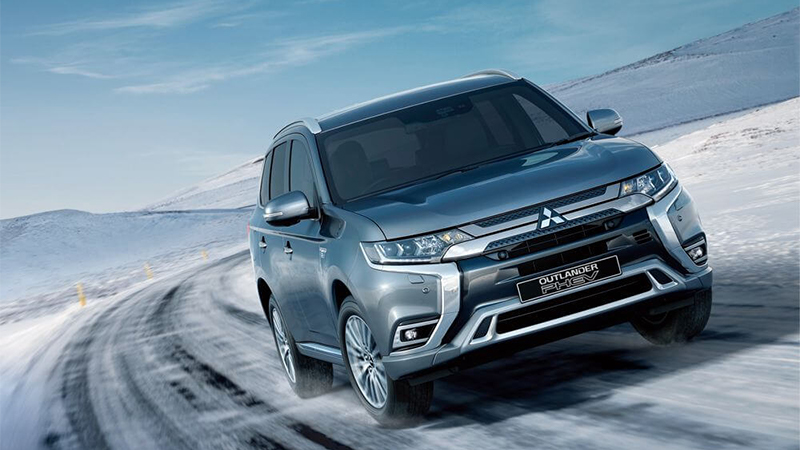 Mitsubishi Outlander PHEV Review: A meeting of two technologies
Mitsubishi states that "the Outlander PHEV switches seamlessly between three drive modes to get the most efficient performance", with it employing series-parallel hybrid technology, however remaining "an electric vehicle at heart".
The Outlander PHEV's all-electric EV mode provides emissions-free driving, while its Series Hybrid mode starts when more power is needed or the battery charge falls, with the internal combustion engine acting as a generator, and Parallel Hybrid mode activating for high-speed driving.
The Outlander PHEV automatically selects the optimum mode to suit driving style, while drivers can also control how and when the battery is used at the touch of a button, with Battery Charge mode continuously charging the battery when the engine is engaged, while in Battery Save mode the engine maintains the charge, allowing drivers to save the charge for later.
The EV priority switch also allows drivers to manually select all-electric driving, meaning the petrol engine will only start automatically if the battery's charge drops to an excessively low level or if very high-power output demands are made.
Mitsubishi Outlander PHEV Pricing
The Mitsubishi Australia website lists the price of the Outlander PHEV as on application, with consumers needing to select the variant they are interested in and enter their details to receive a personalised quote. Local dealership contact details can be found at the website.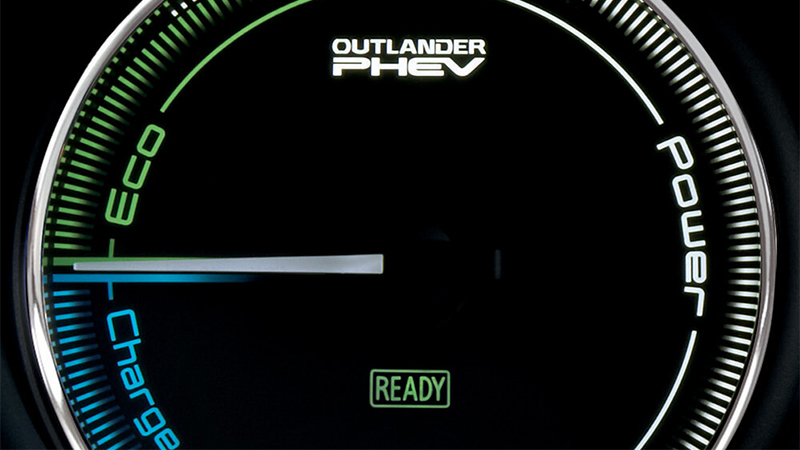 Mitsubishi Outlander PHEV Specs
Mitsubishi states that the Outlander PHEV's separately mounted front and rear axle motors "deliver incredible responsive AWD performance", with the vehicle featuring:
A 2.0 L 4-cycle DOHC 16-valve MIVEC petrol engine – with maximum power of 87 kW at 4,500 rpm and maximum torque of 186 Nm at 4,500 rpm.
Twin electric motors – with (combined motors) total maximum power of 120 kW and total maximum torque of 332 Nm.
Lithium-ion battery – with 12 kW/40 Ah capacity.
Mitsubishi advises that six levels of regenerative braking are available via paddles mounted within fingertip reach of the steering wheel, with kinetic energy generated while braking used to recharge the drive battery.
Other notable Outlander PHEV features include:
Smartphone Link Display Audio – a 7-inch touchscreen provides Android Auto and Apple CarPlay connectivity, offering a range of functions.
Multi-information display – displaying essential driver information, positioned between the main dials.
Joystick drive-mode selector – a gearshift selector which always returns to the centre position, with the D-position providing driving performance in accordance with acceleration pedal operation, and the B-position increasing regenerative braking, providing two strength settings.
The Outlander PHEV's safety and security features include: smart key, central door locking with keyless entry, reverse camera, reverse parking sensors, emergency brake assist system, anti-lock braking system, active stability control and active traction control.
It is additionally equipped with Mitsubishi's MiTEC (Mitsubishi Motors Intuitive Technology) technology, including: lane departure warning (ES ADAS and Exceed), blind spot warning (Exceed), hill start assist (all variants), adaptive cruise control (ES ADAS and Exceed) and automatic high beam (ES ADAS and Exceed).
Sporting 18-inch alloy wheels and silver roof rails, Mitsubishi describes the Outlander PHEV as "a hybrid of sleek, streamlined style and bold design", with the vehicle's interior featuring five seats, and providing "plenty of space for any trip, near or far", with the battery stored under the floor, maximising interior space, while the seats can be folded down for extra room.
The Outlander PHEV is available in the following colours: red, titanium, starlight and ruby black.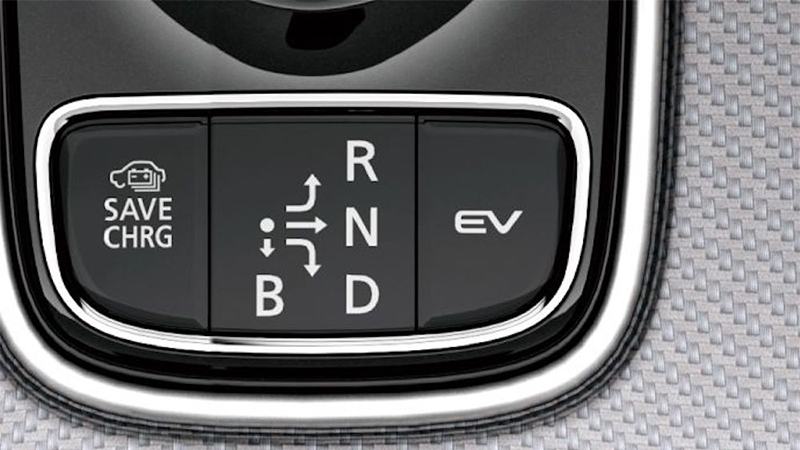 How do you charge the Mitsubishi Outlander PHEV?
The Outlander PHEV is equipped with AC 240 V/10 A charging, with Mitsubishi advising that it can be charged at home via on-board charging and a charging cable (which can be stored in space beneath the cargo area floor) in about 6.5 hours, with its charging status displayed in the instrument panel.
The Mitsubishi Australia website features a calculator via which users can enter their cost per kWh to calculate the cost per complete charge, providing insight into the sorts of costs that can be expected when charging at home.
Drivers also have the option of using a public charge point, with the Outlander PHEV equipped with a DC fast-charging connector, with Mitsubishi advising that some charging points can charge the battery up to 80 per cent capacity in as little as 25 minutes.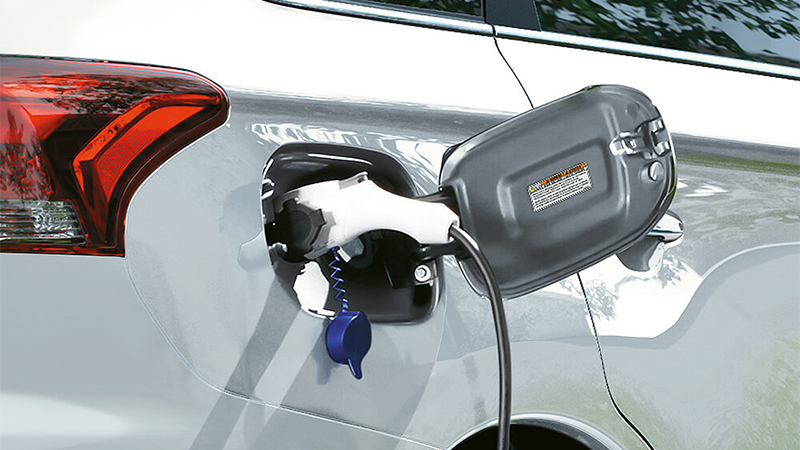 Mitsubishi Outlander PHEV Ratings
The Outlander PHEV has received solid ratings, with a number of reviews pointing to its unique place in the evolving Australian electric vehicle market:
CarAdvice earlier this year gave the Outlander PHEV ES ADAS a 7.3/10 rating, highlighting its roomy interior and accessible pricing as positives, however pointed to limited electric range.
CarsGuide gave the Outlander PHEV Exceed a 6.6/10 rating towards the end of last year, pointing to its good electric motoring, however observing that running it is not that cheap.
Practical Motoring gave the Outlander PHEV Exceed a 4/5 star rating earlier this year, describing it as good to drive and capable of handling the average Australian commute on battery power alone.
Is the Mitsubishi Outlander PHEV worth the money?
When it comes to offering the best of both worlds, the Outlander PHEV may well tick a lot of boxes for consumers interested in purchasing a vehicle with all-electric driving capabilities.
The Outlander PHEV's battery capacity alone will likely be enough to tackle shorter, about-town commutes, and many drivers may find that an overnight charge is enough to cater for their daily driving purposes, with the petrol engine on hand should it be required.
Consumers should closely consider the Outlander PHEV's capabilities in terms of their own personal driving requirements, and weigh up the sort of value it will deliver in both the short and long term, comparing it to traditional and electric vehicle alternatives.