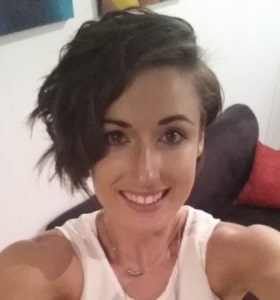 She may be smiling now, but Von Eirlys definitely wasn't in January 2014 when she collided with a bus in Sydney and was knocked off her motorcycle.
The 29-year-old from Bondi Beach spent eight days in hospital recovering from hand and head injuries.
Relatively new to motorcycle riding, she admits in retrospect that she was, without realising it, something of a risk-taker on her bike – like one in four of the motorcyclists surveyed by Canstar Blue who admitted to regularly chancing their luck on the roads.
Von got off "fairly lightly" from her accident, but while she has become a safer rider as a result, she often sees other motorcyclists taking unnecessary risks.
"Before my accident I would not have considered myself a risk-taker," she said. "However, since then I have realised that I was because – whilst I can control my own riding – I have no way of predicting or knowing what other motorists on the road may do.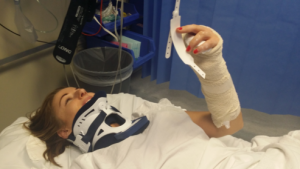 "Your article hits a nerve because I have seen a lot of motorbike accidents due to risky and silly behaviour. A lot of those accidents could have been prevented. I also feel for the other vehicles involved in motorcycle crashes
"I am a very, very careful rider now. I also purchased the best safety equipment possible."
Von is now encouraging risk-taking riders to consider the consequences of their actions before doing anything stupid.
"Think about your family and the driver of the other vehicle involved," she said. "I know that when I had my accident, I worried and concerned my loved ones dramatically.
"Furthermore, the driver of the other vehicle has an incredible burden also as they will be permanently scarred by the injuries they have caused you."