European cars have always been a popular option for Aussie motorists, with brands like Audi, BMW and Mercedes instantly springing to mind. But drivers have more options available outside of the 'big-three' German manufacturers, with British names like Land Rover and Jaguar, and French makes Citroën and Renault all having an impact in the local market.
One brand that may not immediately spring to mind is French manufacturer Peugeot. Having created steam-powered cars back in the 1880s, and dominated the motorsport industry over the last century, Peugeot's heritage demands respect within the automotive industry, although its heritage has been tough to turn into sales in Australia.
Nowadays, Peugeot is outsold in Australia by many brands – European and otherwise – but offers plenty of options for motorists to choose from, including the 208 small car, the 308 for those after a hatchback, and the 3008 and 5008 models for those big on their SUVs. One model that may turn around Peugeot's fortunes in Australia is the 508 sedan, with two new models set to be released in 2019.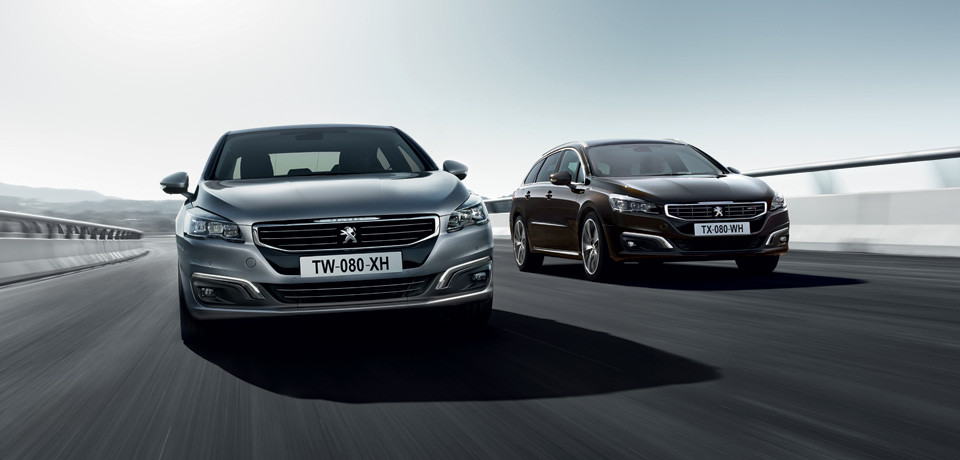 The new Peugeot 508
First released in 2011, the 508 series replaced the 407 and 607 lines, becoming the new sedan and estate flagship. Now in its second generation, the latest 508 is set to be released with multiple engine models, including a 1.6L PureTech turbocharged petrol model, and a similarly-powered diesel variety.
Unveiled at the Geneva Motor Show in March earlier this year, the 508 is available in a Fastback sedan and Touring sports wagon, with both models including features such as lane keep assist, massage seats, wireless phone charging, as well as an infra-red camera for safer night time driving.
Also included are a number of driving modes – ECO, Sport, Comfort and Normal – with the base 508 model powered by a 133kW engine. Manual drivers may be disappointed however, with the 508 set to be automatic only, although will include an 8speed transmission on 18-inch wheels, giving drivers plenty of grunt when you put your foot down.
A GT version is also set to be released in Australia, with Peugeot adding an additional 36kW under the hood and 19-inch wheels to account for the increased power.
With the release still a few months away, there is no word on the final pricing, with many expecting the sedan model to set motorists back approximately $45,000-$55,000.
If the 508 sounds like something you can see yourself in, read on to find out what car experts think of Peugeot's latest offering.
What the experts say: CarAdvice
First impressions are a big influence when it comes to cars, with the Peugeot 508 set to make plenty do a double-take.
"It's a striking car from any given angle," states Alborz Fallah of CarAdvice. "It's sleek, and attractive [and] the interior is absolutely gorgeous."
Some parts of the interior may take some getting used to however, with the steering wheel causing issues among some reviewers.
"[Peugeot] incorporates a small steering wheel and a 12.3-inch display and a 10-inch touchscreen. You're meant to have the steering wheel lower than you probably are used to (which is why it's small), which then allows you to see the instrument display. Some like this setup, but this writer isn't a fan of being forced to have the steering wheel where it feels unnatural," says Fallah.
The rear seating may also cause some issues for passengers.
"The roof tends to cave in around the rear doors on the inside, so, while you will likely have no issues with headroom when sitting, getting in and out means you will need to drop your head just that little bit more than you think. If that's an issue, wait for the wagon."
Despite some flaws, the Peugeot 508 was rated 8.4/10 by CarAdvice.
"All in all, the Peugeot 508 Fastback is a great option if you simply don't want an SUV and are after something fun and sporty," notes Fallah.
"As a driver's car, [the] 508 lived up to its exterior design. This is a sporty car and one that delivers dynamic levels of competence befitting a brand with an immensely rich motorsport heritage."
What the experts say: Wheels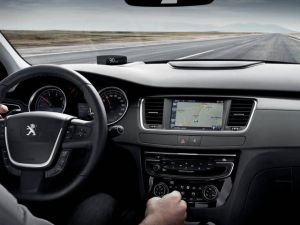 While it's not often that car experts agree, Wheels reviewer Andy Enright agreed that the Peugeot 508 is a looker.
"[Peugeot's] latest car is prettier, more athletic and far more appealing," states Enright. It's a breath of fresh air, leveraging modernity to give us something we thought had gone for good."
It wasn't all plain sailing during the test drive, however.
"The resolution for the surround view cameras is poor, the manual mode for the transmission is now buried in an on-screen menu rather than atop the gear selector like the 508, the adaptive cruise functions located behind the steering wheel require Braille to operate, and the wireless charger and USB ports are buried in the nether reaches of the dash beneath a flying buttress."
Despite a few blemishes, Enright believes that the latest 508 "deserves a fair go".
"Its qualities massively outweigh the relatively trivial caveats," he says.
What the experts say: CarsGuide
"More than just its striking design, this is a car with style and substance," states CarsGuide reviewer Matt Campbell.
Rating the model 7.8/10, Campbell was particularly impressed by the design of the vehicle.
"The finishes are lovely, and at a quick glance it feels more convincing in terms of premium-ness than some other European models from more expensive brands," he notes.
But there were some parts that disappointed.
"In the cars we tested was some questionable fit and finish. The paddle shifters, for instance, are constructed of several parts, none of which fit together very well."
Despite some parts feeling unfinished, Campbell seems hopeful for the Australian release.
"One thing that stood out was how quiet it was. Admittedly our drive wasn't on coarse-chip roads like those so prominent in Australia, but the cabin was nicely muted at freeway pace, rather well insulated from road and wind noise, and the engine – which sounded pretty snarly under hard throttle – was hushed enough in more sedate moments," he says.
"All signs point to this being a compelling option, and a nice alternative to some of those other luxury-focused European models."
What the experts say: Drive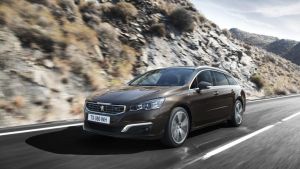 Drive's Jonathan Hawley takes a more retrospective approach to his 508 review.
"It's true that with Peugeot in a rebuilding phase in Australia while it attempts to burst out of its minor-league role on the market, the 508 probably isn't at the top of many buyers lists – especially seeing so many are heading towards SUVs rather than three-box sedans," he declares.
"What's apparent though is this 508 is a much more exciting proposition that its more conservative predecessors. On looks alone it's a winner, but there's also a beautiful interior, ample performance and largely refined road manners that mean its imminent arrival in Oz could be well worth waiting for."
As with the other reviewers, Hawley is impressed with the turn around from Peugeot.
"The most vital aspect to be understood about the new Peugeot 508 is that compared to its predecessors, the only thing that remains the same is the name."
Should I buy a Peugeot 508?
While not a popular option amongst Aussie motorists – in terms of sales that is – Peugeot has been working away at increasing its appeal, streamlining its lineup and bulking up its current models to give local drivers another option to consider when they step into the dealership. While you may have to wait a little longer before you can actually get behind the wheel, the latest Peugeot 508 might be well worth the wait, giving popular sedans such as the Honda Accord, Mazda 6 and Volkswagen Passat a run for their money in terms of looks, power and driver comfort.
As Fallah from CarAdvice simply puts, "the thought of buying a big sedan just got a lot more attractive".