The Renault Zoe has long been a favourite of European consumers, and having been introduced into the local market in the last few years has provided Australians an option at the lower end of the electric vehicle price spectrum, decked out to deliver city-driving mobility, and with a clear emphasis on style.
Having made its debut in 2012, the Zoe has since established a strong presence both in France and the wider European market, and in the coming years is set to form an important component of Renault's electric vehicle strategic plan, with the manufacturer planning to double Zoe production capacity by 2022.
What impact this activity will have on the Australian market remains to be seen – however, as the local electric vehicle market continues to evolve, Renault will doubtless be looking to position the Zoe as a viable option for consumers seeking to make the switch from traditional petrol/diesel-fuelled cars.
Renault Zoe 2019
The Zoe has been released in a number of different variants, however the Renault Australia website currently lists the Zoe Intens as the sole option for Australian consumers, and for consumers interested in further information it is worthwhile getting in touch with a local Renault dealership.
Renault promotes the Zoe's combination of emissions-free driving, no engine noise, no gear changes and a range of 300 km in real conditions, in stating that it "reinvents electric mobility", and also highlights its focus on design.
With built-in rear door handles, the Zoe has the appearance of a coupe, sporting "soft lines, flowing design, and large chrome-finish logo", complemented by 16-inch alloy wheels, with the hatchback decked out with the capacity to seat five.
Additional specs and colour options can be found below.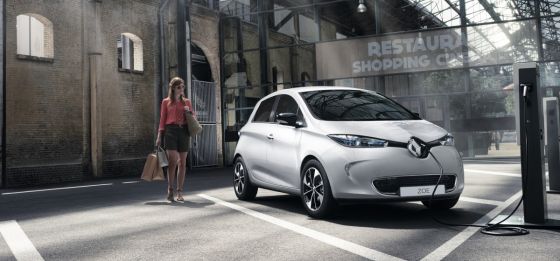 Renault Zoe Review: A tale of two markets
The Australian and European electric vehicle markets present starkly contrasting prospects for manufacturers at present, and it is truly a tale of two markets in evaluating what sort of impact can be expected from the Zoe at a local level.
The Renault Zoe has gone from strength to strength in Europe, with Renault earlier this year advising that it had sold 18,011 units in France in 2018 (comprising 54.9 per cent of the electric passenger car market), and 39,448 units in Europe (18.2 per cent of the electric passenger car market).
While there may be growing momentum for change at a local level, the Australian market is still in its very early stages, and manufacturers such as Renault will be keeping a close eye on developments in the coming years.
Renault had previously promoted the Zoe's arrival in Australia as marking "the beginning of a new history for practical, affordable, efficient and environmentally friendly vehicles", and how it positions the Zoe in seeking to mirror its European success will be a point of interest going forward.
Renault Zoe Pricing
The Renault Australia website lists the following estimated drive-away price ranges for the Zoe when the following postcodes are entered:
Sydney (2000) – $53,589 –$54,169.
Canberra (2600) – $54,033–$54,619.
Melbourne (3000) – $53,777–$54,352.
Brisbane (4000) – $52,484–$53,046.
Adelaide (5000) – $53,505–$54,079.
Perth (6000) – $54,778–$55,403.
Hobart (7000) – $53,437–$54,011.
Darwin (0800) – $52,484–$53,046.
Consumers can locate their local Renault dealership via the Renault Australia website, which will be able to provide further specific information on pricing and availability.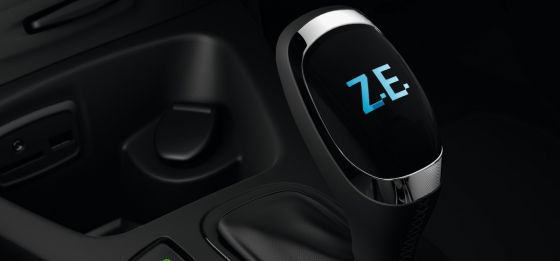 Renault Zoe Specs
Renault states that the Zoe's "smooth, silent engine" enhances the driving experience, with its battery, which is positioned under the floor and which has no impact on interior space or boot capacity, providing 300 km of real-world range in a single charge.
The Zoe features:
A Z.E. 40 battery – with 41 kWh usable capacity.
Up to 300 km real-world range – 300 km in summer and 200 km in winter.
Maximum power of 68 kW and maximum torque of 220 Nm – with 100 per cent torque from the start.
Serving to maximise driving range, the Zoe's battery recharges automatically whenever the driver brakes or decelerates, with its heat pump able to air condition or heat more efficiently than a traditional system, while its tyres are designed to deliver ultra-low rolling resistance.
Among the Zoe's other notable features are:
An R-Link 7-inch touchscreen multimedia navigation system – with voice recognition, radio, MP3, Bluetooth, USB sockets, steering wheel controls and four speakers.
Renault key card – providing for keyless entry and start.
Rear parking sensors and camera – rear parking distance control.
The Zoe's safety and security features include driver and front passenger airbags, automatic full central locking when in motion, electronic stability control with traction control and understeer control logic, cruise control with speed limiter, electronic brake distribution, and Z.E. Voice external alert for pedestrians when vehicle is at low speed.
Renault describes the Zoe's interior as complementing its exterior design, "with an intuitive, elegant design crafted entirely around you", with the Zoe available in four colours: titanium grey, zircon blue, pearl white and glacier white.
How do you charge the Renault Zoe?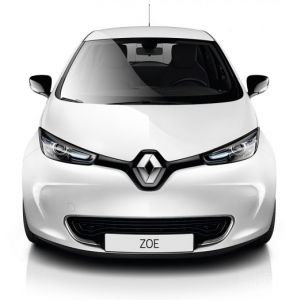 The Renault Zoe comes with a uniquely fitted Chameleon Charger, which adapts to different power levels (single-phase or three-phase AC power, up to 22 kW), adjusting the charging time depending upon the point used, with Renault describing recharging as "fast and easy".
Renault states that the Chameleon Charger "is always able to charge at the maximum power available", making the most of each charge, with it possible to get up to 60 km real range in 30 minutes, depending upon the type of charge point.
The Zoe is compatible with various power sources, delivering users a range of charging options, with Renault recommending a 7 kW wallbox, delivering a full charge overnight, for residential installations.
Renault Zoe Ratings
The Renault Zoe has received mostly solid ratings from motoring experts, however a number of reviews have brought up the issue of price:
CarAdvice gave the Zoe a 6.8/10 rating towards the end of last year, noting that while it is compact and provides for easy city driving, the price tag does not deliver a lot of features.
CarsGuide towards the end of last year rated the Zoe 7.8/10, stating that it is fun to drive, however expensive.
Carsales earlier this year gave the Zoe a 63/100 rating, stating that it is suited for city driving, and noting that while its price compares well with other electric vehicles in the Australian market, this doesn't make it cheap.
Is the Renault Zoe worth the money?
While the Zoe sits at the lower end of the electric vehicle price spectrum, it still carries a price tag that will give consumers weighing up the pros and cons of an equivalent-spec traditional vehicle something to seriously consider.
In assessing pricing, consumers should also factor in the cost of the purchase and installation of any additional charging equipment that will be required, and it is worthwhile considering a range of options, dependent upon individual household charging requirements.
As is always the case with electric vehicles, in considering the total cost consumers should adopt a long-term outlook, assessing expected running costs and how these costs compare with traditional alternatives over the expected term of ownership, along with anticipated maintenance costs.