Subaru was one of the big winners from Canstar Blue's 2014 Motoring Awards, taking the honours in the 4WD/SUV and Performance categories.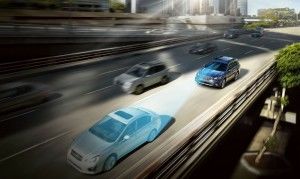 And Subaru's impressive new EyeSight technology looks set to excite consumers throughout 2015, so we caught up with David Rowley, National Corporate Affairs & Public Relations Manager, to find out about its latest innovation helping motorists potentially avoid collisions and damage to their vehicle.
Q: The EyeSight technology unique to Subaru has been in market for a few years. What are the key benefits and what has been the reaction from your customers?
A: Our EyeSight driver assist system is now in its third generation, just launched in new Liberty and Outback. Customer response has been incredibly positive – we get them contacting us to thank the engineers for the effectiveness of the technology, which some quote as having saved them in potential crash situations.
Latest generation EyeSight includes multiple improvements and two new functions, to help drivers potentially avoid collisions, or reduce damage. The stereo camera "sees" the road and objects in its field of vision – from cars, to motorcycles and pedestrians, in real time. The camera is completely remodelled in gen three, achieving even better active safety and less driver load. Both wide angle and distance range are improved around 40 per cent. Apart from the potential safety benefits, insurers are increasingly offering premium savings for owners with EyeSight-equipped cars, due to the likelihood of reduced repair costs or accident avoidance.
New EyeSight features
Colour recognition – can now see and interpret brake lights 
Pre-Collision Steering Assist – augmented collision prevention, using Vehicle Dynamics Control (VDC). If the possibility of collision with a vehicle or obstacle in front occurs, VDC activates to assist the driver in potentially avoiding it.
Improved EyeSight features
Pre-Collision Braking – augmented with braking assistance
Adaptive Cruise Control – improved performance when a vehicle cuts in front of the car during traffic jams and on highways. includes four levels of inter-vehicle distance setting.
Performance improvements
External sensor and 3D image processing performance are improved, for easier recognition of lateral and distant vehicles, stabilizing control in all speed zones and improving pedestrian pre-collision detection. Logic improvements contribute to better system operation, helping maintain performance in bad weather conditions.
Structural revisions
Cameras are positioned closer to the windscreen to reduce cabin intrusion.
Key functions of EyeSight
Adaptive Cruise Control
Pre-Collision Braking
Pre-Collision Braking Assist
Pre-Collision Steering Assist
Lane Departure Warning
Front Vehicle Start Alert
Q: It is easy to appreciate the safety benefits of the EyeSight technology around avoiding collisions. However, the adaptive cruise control functionality has been positioned as a revolution in the driving experience. Can you explain how adaptive cruise works and who is likely to use the functionality?

A: Adaptive Cruise Control (ACC) is designed to maintain a safe distance from the 'target' car in front, irrespective of the varying speed of that vehicle. In the latest generation of EyeSight, ACC performance is improved by expanded recognition range to the left and right, as well as distant wide range. Adaptive performance is enhanced when another vehicle cuts-in during traffic jams and on highways.
Engine, transmission, and braking are controlled based on information absorbed about the speed and distance of the vehicle ahead. Speed and inter-vehicle distance set by the driver are automatically maintained. Tracking is possible in a wide speed range between around 0-100 km/h. By maintaining adequate speed for automatic braking, stress-free tracking is achieved, even on urban roads when speed reduction of the vehicle ahead may be significant.
Via the stereo cameras, the system features colour brake light recognition and can decelerate or accelerate based on instant interpretation of that information. The supported speed range is 0-145 km/h.ACC is of particular benefit on freeways, potentially reducing driver load and fatigue.
Q: What developments can we expect in relation to the EyeSight technology moving forward?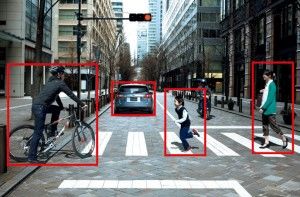 A: Subaru originally launched EyeSight in range-topping Liberty 3.6R Premium and Outback 3.6R Premium in December, 2011. It went on to be introduced in some Model Year 2013 Forester variants and recently became a standard feature in every new generation Liberty, plus several Outback variants. This is clear proof of Subaru's commitment to expanding the availability of this leading edge technology.
Fuji Heavy Industries, the maker of Subaru vehicles, is committed to ongoing refinement and enhancement of the technology, so expect more developments in the years ahead.