The Tesla Model S sedan has carved out a market niche as one of the world's most widely recognised and talked about electric vehicles (EVs), providing long-range driving capabilities, designed with an emphasis on safety and incorporating a range of smart technology features, including regular over-the-air software updates to improve the driving experience.
Tesla first introduced the Model S in 2012, with CEO Elon Musk and CTO JB Straubel noting in a blog post ahead of first customer deliveries that its driving range "far exceeds any other production EV ever built", and it has since evolved over the years as Tesla has set about adding functionality and enhancing performance.
The Model S has been available locally since 2014, establishing a distinct presence as an early entrant in the emerging Australian electric vehicle market, and providing consumers an option at the premium end of the electric vehicle spectrum.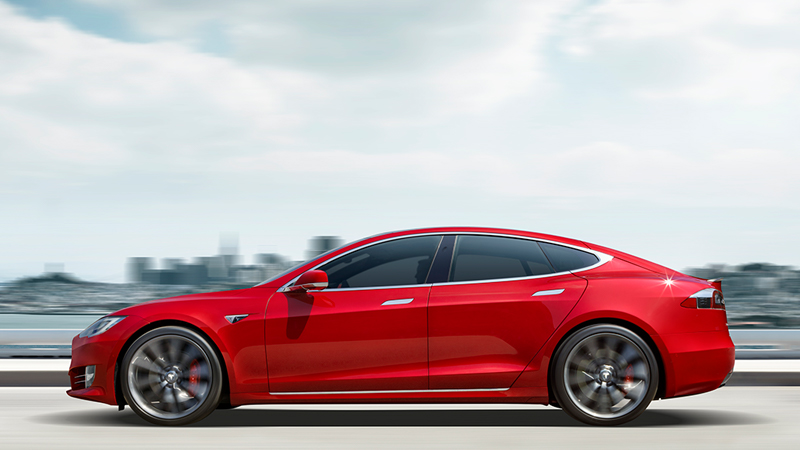 Tesla Model S 2019
The Model S is available in the Australian market in three different variants – Standard Range, Long Range and Performance – with all variants sporting dual-motor all-wheel-drive technology, and providing varying levels of driving range.
The Standard Range variant features an NEDC driving range of 490km, the Long Range 660km and the Performance 650km, with Tesla stating its all-electric powertrain delivers "unparalleled performance".
Tesla describes a 17-inch touchscreen as "the gem of the interior", with the Model S equipped with a number of safety features, while Wi-Fi over-the-air software updates improve Tesla vehicles over time, adding new features and refreshing the look and feel of the touchscreen.
Further information on the Model S's specs can be found below.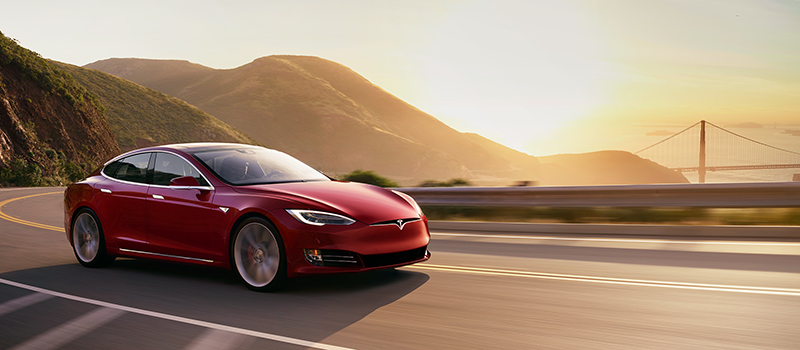 Tesla Model S Review: An electric vehicle frontrunner
Since its 2012 debut, the Model S has been an electric vehicle frontrunner – and, courtesy of its combination of technologies, underscored by its all-electric powertrain, has helped establish Tesla as a leading electric vehicle automotive brand.
The Model S comes standard with dual-motor all-wheel-drive, one front and one rear motor, with Tesla describing it as "a categorical improvement on conventional all-wheel-drive systems".
Powered by its dual-motor technology, the Model S digitally and independently controls torque to the front and rear wheels, which Tesla states delivers "unparalleled traction control in all conditions".
Meanwhile, a combination of smart technologies, including over-the-air software updates and Tesla's Autopilot feature, improve functionality over time, while remote diagnostics and the support of mobile service technicians reduce the need to visit a service centre.
Tesla Model S Pricing
The Tesla Australia website provides the following estimated personal registration drive-away Model S pricing (with prices starting from):
| | Standard Range | Long Range | Performance |
| --- | --- | --- | --- |
| NSW | $125,114 | $146,134 | $159,099 |
| ACT | $120,243 | $140,263 | $152,613 |
| Vic | $126,134 | $147,194 | $160,178 |
| QLD | $124,450 | $145,270 | $158,112 |
| SA | $124,499 | $145,319 | $158,161 |
| WA | $127,632 | $148,953 | $162,106 |
| Tas | $124,422 | $145,242 | $158,084 |
| NT | $123,329 | $143,949 | $156,668 |
Source: Tesla, June 2019.
The Model S is available with a range of additional features, and consumers have the option to add features during the online ordering process, with a breakdown of pricing provided.
Tesla has stores in Sydney, Melbourne and Brisbane, with further information available via the Tesla Australia website.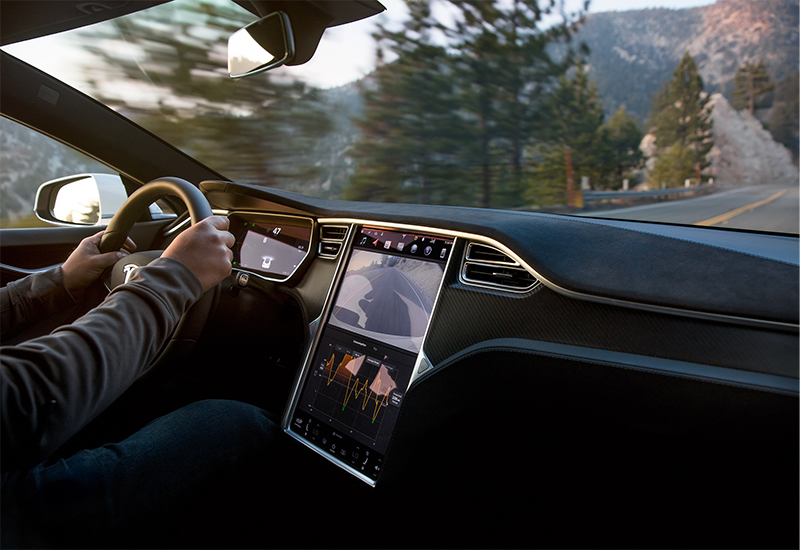 Tesla Model S Specs
Tesla describes the Model S as having been "designed from the ground up to be the safest, most exhilarating sedan on the road", with it featuring:
| | Standard Range | Long Range | Performance |
| --- | --- | --- | --- |
| Electric all-wheel-drive | Dual front and rear motors. | Dual front and rear motors. | Dual front and rear motors. |
| Range | 490km. | 660km. | 650km. |
| 0–100km/h | 4.2s. | 3.8s. | 3.2s. |
Source: Tesla, June 2019.
Ludicrous Mode, which is available with the Performance variant, provides 20 per cent faster acceleration, with 0–100km/h acceleration of 2.6s.
Other notable Model S features include:
A 17-inch centre touchscreen – integrating media, navigation, communications, cabin control and vehicle data into one interface, with many functions mirrored on the instrument panel and voice-activated.
Software updates – adding functionality, enhancing performance and improving driving experience, with the ability to receive updates free for the life of the vehicle.
Remote diagnostics – remote diagnostics and the support of mobile service technicians reduce the need to ever visit a service centre, with Tesla stating that 90 per cent of the time it can remotely diagnose an issue and what is needed to repair it.
Tesla states that much of the Model S's safety is due to its electric drivetrain, which sits beneath the car's aluminium occupant cell in its own subframe, lowering its centre of gravity, improving handling and minimising rollover risk, with the engine block replaced with impact-absorbing boron steel rails.
The Model S's active safety technologies include collision avoidance and automatic emergency braking, with it also equipped with a HEPA air-filtration system, electronic stability and traction control, and four-wheel anti-lock disc brakes with electronic parking brake.
Meanwhile, Tesla advises that all of its new cars come standard with advanced hardware capable of providing Autopilot features today, along with full self-driving capabilities in the future, with software updates designed to improve functionality over time.
Tesla describes the Model S as "a driver's car", with its cabin combining "meticulous noise engineering with Tesla's uniquely quiet powertrain to obtain the sound dynamics of a recording studio", with no internal combustion engine allowing for additional cargo space, with the cabin fitting five adults.
The Model S comes with 19-inch silver wheels included (with additional wheel choices available), along with a number of interior options, and is available in the following colours:
Solid black
Midnight silver metallic
Deep blue metallic
Pearl white multi-coat
Red multi-coat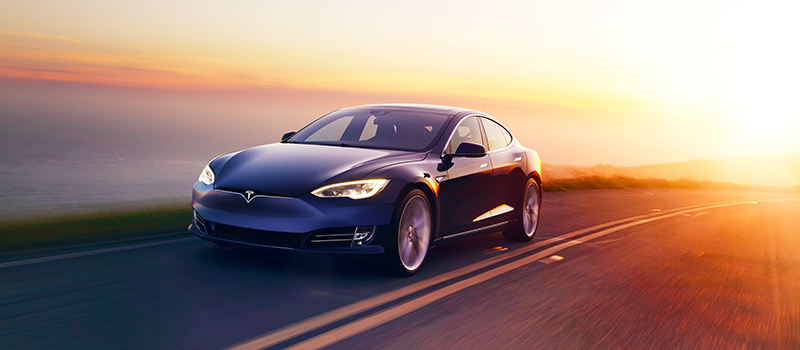 How do you charge the Tesla Model S?
The Model S is equipped with a 16.5kW onboard charger, with Tesla advising that its vehicles can be charged anywhere, with charging at home as easy as charging a smartphone, and drivers able to plug in their vehicle overnight and wake up to a full charge.
Two connector options, a wall connector and a mobile connector, are included as standard equipment with all new Tesla vehicles, with Tesla advising that the wall connector is customisable to almost any power supply.
Depending upon technical specifications, Tesla advises that the Model S can achieve estimated charge speeds via the wall connector of 17–79 km/h, recommending a 24-amp 3-phase circuit breaker, or 32-amp single-phase circuit breaker (if 3-phase power is unavailable), for maximum charge rate.
The mobile connector cable, meanwhile, can plug into standard 230V outlets as a back-up charging option, allowing drivers to charge their car via different outlets at medium-to-low speeds.
For consumers keen to gain further understanding of the sorts of costs involved with charging, the Tesla Australia website features a charging estimator via which estimated time for charging, cost and petrol savings can be calculated.
When out and about, Tesla advises that drivers can utilise Tesla Superchargers placed on well-travelled routes – delivering energy rapidly and gradually slowing down as the battery fills, with the vehicle automatically alerting the driver when it has enough energy to continue the trip – while it also has a growing network of destination charging partners with dedicated Tesla charging.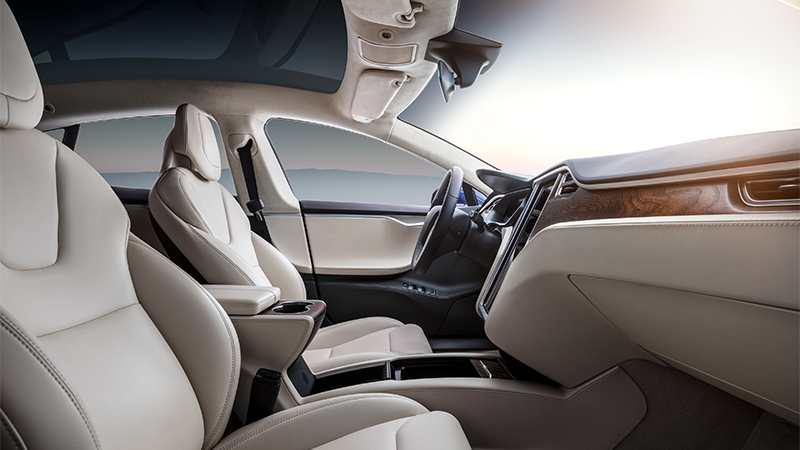 Tesla Model S Ratings
The Tesla Model S has received generally strong ratings over the years, and it is worthwhile assessing a wide variety of reviews in gaining an understanding of the range of features that are on offer from the line.
The Model S has been released in a number of variants, and reviews of previous variants provide insight into what can be expected from recent updates, with many Model S features having evolved over the course of its production history.
Tesla's over-the-air software updates are designed to improve Tesla vehicles over time, and in assessing reviews, consumers should also keep in mind any additional or upgraded features that may come with more recent models.
Is the Tesla Model S worth the money?
For consumers interested in a vehicle at the premium end of the electric vehicle spectrum, the Model S's combination of driving range and smart technology features may well present a compelling prospect.
The Model S stands out by virtue of its capacity to deal with longer road trips, while its over-the-air software updates and evolving features such as Autopilot are designed to ensure it continues to provide value over time.
Of course, it is worthwhile factoring in the sort of running and maintenance costs anticipated over the course of ownership, and to compare the features on offer from the Model S with other electric and traditional vehicles, in weighing up the sort of value that will be delivered.