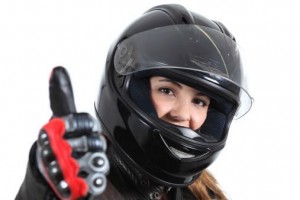 When it comes to motorcycle gloves, few riders seem to automatically go for the cheapest brands – that is what consumers have said to us through the Canstar Blue survey of more than 400 motorbike riders. Overall 75% shun the cheapest motorcycle gloves on offer, with an average spend of $168 for a pair of gloves. You can check out our Canstar Blue customer satisfaction – motorcycle gloves results here.
That average spend does vary though, with Queenslanders paying a whopping $341, and those across the border in New South Wales paying an average of $77.
The average spend on a pair of motorcycle gloves in other states are:
VIC: $188.99
SA: $177.50
WA: $102.86
In terms of generations, people aged 30-39 spend the most, with the average spend for this age group being around $324. The only other age group that came close to his were 24-29 year olds, who spend around $204 on their gloves.
It is the youngest riders who spend the least, with the average 18-13 year old spending just under $57 on their motorcycle gloves.
Out of women and men, it is the ladies who are more likely to make an expensive purchase, with the 186 female motorcyclists surveyed spending an average of $282 on their gloves.
Despite this gap in purchase price, it is surprising that the same percentage of men and women in the survey gave almost exactly the same answers in our question: will you buy the cheapest gloves? They said no.
It seems that three quarters will not choose the cheapest gloves, but rather consider other factors such as comfort and style.
No matter how much you spend on your motorcycle gloves, we at Canstar Blue only hope that you get the best value for money and are satisfied with your product. And with a solid 83% of survey respondents telling us that riding their motorbike makes them feel young at heart, we know you're enjoying the trip.