Microsoft Tablets Review & Guide
The tablet market can seem a confusing place to navigate, with plenty of brands keen to grab your attention, offering the latest and greatest. With the tablet's range of uses and handy functionality, it's not surprising that many are jumping at the chance to get one for their household, but as to which one they bring home is the big question.
Microsoft is often thought of as technology royalty, bringing computers and its Windows programs into homes around the world. Seeing it in the tablet market is no surprise, although it may surprise some as the company looks to give consumers something different than your average tablet. Review the range of Microsoft tables below and see if one jumps out to you.
Microsoft Tablets
Microsoft's strength comes from its expertise within the industry, as well as its partnership with other companies such as Lenovo and Dell, producing a range of Windows-friendly products for other brands. Its own tablet line may not be the most expansive, but the options available within each series should be enough to excite most people.

Surface Pro
The fifth generation model, known simply as the Surface Pro, is the flagship for Microsoft tablets, with the latest model blurring the lines between tablet and laptop. With a variety of optional upgrades and features, consumers will be able to find an individual fit for their needs.
In terms of whether or not it classifies as a tablet or a laptop, Microsoft seems to think… it's both, with the detachable Kickstand keyboard enabling the Surface Pro to be set up in a variety of ways, including Laptop Mode, Studio Mode and Tablet Mode. While labelling the Surface as a laptop could raise a few eyebrows, the functionality of the Kickstand will prove handy for many.
Available with an m3, i5 or i7 Intel processor, the Surface Pro should handle your workload, allowing seamless transitions and smooth experiences, in the words of Microsoft. Combining with a 12.3inch display, both the working and entertainment experience should be an enjoyable one.
The big decisions come with what storage capacity you'll want to go with, as Microsoft offers 128GB all the way up to 1TB with its Surface Pro models. This is supported by 4-16GB RAM, making these devices more computer than tablet. With a 13.5 hour battery life, the Surface Pro will be sure to keep the family entertained.
Despite the range of features and capabilities, the Surface Pro's starting price may put some off, with the basic model in the latest series coming in at over $1,000, meaning it's not for the fainthearted.
The Surface Pro contains an 8MP rear camera and a 5MP front camera, both capable of 1080p recording
Surface Pro 4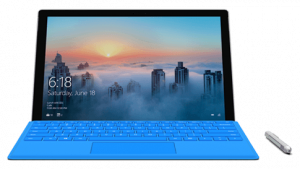 If you're after something a bit more casual, or a bit less expensive, than the latest Surface Pro, Microsoft offer the Surface Pro 4, which can still roll with the best of them. Similar to the newer model, the Pro 4 can be equipped with an m3, i5 or i7 processor, as well as have an internal storage ranging from 128GB to 1TB.
With a detachable keyboard, and compatibility with a stylus, the Pro 4 should still keep you up to date with all technology and work deadlines, with the biggest difference between this model and the latest model coming down to efficiency as well as physical size and weight.
Available under $900, the Pro 4 may prove a better option for those looking to save
Surface Book 2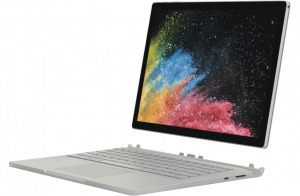 More laptop than tablet, the Surface Book 2 would be a contender for the largest tablet on the market, with a maximum 15inch display for users to immerse themselves in. With other models in the series available with a 13.5inch display, the Surface Book 2 is definitely edging into laptop dimensions. But with a hinge, the Surface Book 2 can transform from laptop to tablet, using the keyboard as a stand similar to the Surface Pro series.
Powering the beast is either an Intel i5 or i7, with both giving users plenty of grunt to handle tasks and games. Storage wise, the Surface Book gives users the option of 256GB, 512GB or 1TB SSD hard drives, with 8GB or 16GB worth of RAM, keeping the system running smoothly.
Capable of 17 hour battery life, the Surface Book 2 allows for work or entertainment aplenty, regardless of where you are. With Wi-Fi and Bluetooth 4.1 compatibility, the Surface Book 2 covers all bases.
The Surface Book 2 comes with Windows 10, and a 30 day Office trial
Is a Microsoft Tablet Worth the Money?
With the way technology evolves and innovates, it can be a tough decision as to which product you should go with. As we all use our devices differently, the specs will be what you should look into before you make your final decision, as most brands and products will try and dazzle you with big numbers and impressive features.
With Microsoft a leading company within many electronic and computer-based markets, it's hard to go past the Windows operator, with the expertise and functionality of its tablets a huge incentive to many. But despite the immediate appeal, purchasing a tablet can be a very individual and personalised process, as certain models may suit your needs better than some others. While Microsoft definitely has the personalisation factor, you'll have to ask yourself the hard questions and find the best fit for your lifestyle.
About the author of this page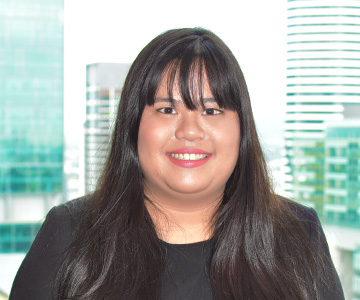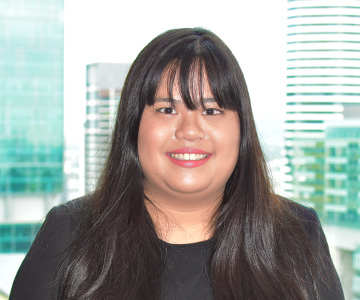 This report was written by Canstar Blue's home & lifestyle journalist, Tahnee-Jae Lopez-Vito. She's an expert on household appliances, grooming products and all things grocery and shopping. In addition to translating our expert research into consumer-friendly ratings reports, Tahnee spends her time helping consumers make better-informed purchase decisions on all manner of consumer goods and services, while highlighting the best deals and anything you need to be aware of.