Narissa Chan
Senior Digital Account Manager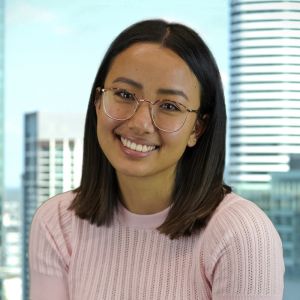 Narissa stepped onto the Account Management scene four years ago and her M.O. is creating symbiotic value and forging strong relationships with clients. A self-confessed (but thrifty) shopaholic, Narissa lives and breathes Canstar's mission to empower customers to make their dollar stretch further. 
After graduating from The University of Queensland with dual Bachelor degrees in Business and Tourism Management, she dove head first into agency-land. Gaining experience in multiple industries, she also has hands-on, ground level experience in omnichannel marketing, content production, eCommerce and value-growth, and now specialises in optimisation and acquisitions in the digital space. 
Outside of her 9-5, Narissa is a serial hobby-ist. Whether it's wood-working, pouring resin, doing pottery, painting, crochet, gardening or cooking, you can trust her backing-track is a true-crime podcast (because, balance… right?). 
Connect with Narissa Chan on LinkedIn.