Review of Fit n Fast gyms
Fit n Fast is an Australian-owned company aiming to offer great value fitness options. In the spirit of its popular 30 minute 'quickie' workouts, let's have a look to see if Fit n Fast is the right gym for you, with this Canstar Blue review.
Fit n Fast gyms
Many of Fit n Fast's gyms have 24 hour access, with more to soon make the change. You can also sign up for membership online before you get there. Once you do, you'll find several programs that are unique to Fit n Fast. It offers Qmax, which is a functional zone that includes a football field style carpet with battle ropes, sled track and monkey bars. Fit n Fast also aims to provide more flexibility with its 'Quickie' classes, which are 30 minute workout sessions designed to help fit a workout in for those with busy lifestyles. Fit n Fast also offers virtual classes that allow you to do a work out class at any time of day.
What facilities does Fit n Fast offer?
Basic facilities include cardio and strength training equipment, group training and personal training
Fit n Fast specific services include Qmax Instructor led classes (high intensity training), virtual classes
Extra facilities include 24/7 access to all clubs (at participating clubs)
How much does Fit n Fast membership cost?
Fit n Fast offers a variety of memberships, but not all are available at every Fit n Fast gym. There is a 24 hour access card of an additional $59 payment. Commitment membership is a 12 month period with 26 fortnightly payments. A non-commitment membership is a rolling fortnight to fortnight agreement that runs until you notify Fit n Fast to cancel.
There is also an 'Ultimate Membership' available that gives access to all Fit n Fast locations, as well as all Yoga Bar Studios with unlimited YogaBar classes and unlimited Qmax classes.
24 Month Commitment Membership:
Fit Orange Membership $12.95/week (gives access to home club only where you signed up)
12 Month Commitment Membership: (paid fortnightly and gives access to all Fit n Fast clubs)
Qmax Fit Membership: $21.95/week
Blue FIT Membership: $17.95/week
No-Commitment Membership: (paid fortnightly and gives access to all Fit n Fast clubs)
Qmax FAST Membership: $26.95/week
Blue FAST Membership: $22.95/week
Upfront Memberships:
12 Month Upfront Qmax Membership: $1,200.40
6 Month Upfront Qmax Membership: $759.70
Fit n Fast membership T&Cs
Fit n Fast allows members from 14 years of age to sign up to a membership with a parent signature for all under the age of 18.
Special Offers
Qmax memberships allow bringing a friend for free to your home club only to use the facilities but not Qmax classes. There are some blackout hours which you will need to contact your local Fit n Fast gym to confirm the times. Fit n Fast also offers online sales on its website.
Club Access
Many of the Fit n Fast fitness clubs have 24/7 access. Other Fit n Fast gyms are able to be accessed with the Qmax and Blue membership.
Contract terms
Contract terms are available in 24, 12 or 6 month packages depending on the membership type and the specific Fit n Fast club. If you're unsure if you can commit to Fit n Fast, it offers a 3 day trial pass as well as a non-commitment membership that allows you to trial the gym before you decide to make a longer commitment. When going away or unwell, you're able to put the membership on hold for 1-6 fortnights, but a fee applies.
Cancellation policy
Fit n Fast allows a 30 day Money Back policy if you would like to cancel the membership within the first 30 days. This does not include the access card fee and you must have attended the club at least 2 times each week within that period. Fit n Fast requires a 2 week written notice to cancel without a fee for 'Fast Memberships' but 'Fit memberships' do attract cancellation fees. You will need to contact your local Fit n Fast gym directly to discuss the details.
What group classes does Fit n Fast offer?
Fit n Fast has developed 'Quickie' group fitness classes for its clubs, which are composed of 30 minute workout sessions to make it more flexible for those who are unable to spend more time at the gym. It also offers virtual classes that can be done at any time of day. The following classes are some of what Fit n Fast offer but vary from club to club:
Strength
Cardio
Dance
Yoga
Pilates
Stretch
Boxing
Virtual Cycle Class
Should I choose Fit n Fast gyms?
When finding the right gym for you, it's important to consider all your options. You may like to visit a local Fit n Fast gym and use its 3 day trial pass to get a sense of what the social atmosphere of the club is like and if it's what you're looking for. It is also a good idea to consider if Fit n Fast has the facilities and group classes you are after and if the membership options would suit your lifestyle. Along with this, it would be wise to have a read of online reviews and ratings – such as ours – to gain an insight on how Aussies compare the number of gyms around the country. Fit n Fast seems to cater towards consumers who want a relatively simple and flexible gym membership. If that sounds like you, the chain is worth a look.
About the author of this page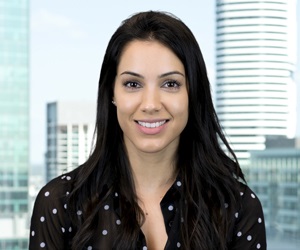 This report was written by Canstar Blue's Home & Lifestyle Content Lead, Megan Birot. She's an expert on household appliances, health & beauty products, as well as all things grocery and shopping. When she's not writing up our research-based ratings reports, Megan spends her time helping consumers make better purchase decisions, whether it's at the supermarket, other retailers, or online, highlighting the best deals and flagging anything you need to be aware of.