Plus Fitness Gyms Review & Guide
Plus Fitness is an Australian-owned gym chain operating for more than 19 years. It aims to provide members with friendly, non-intimidating gyms and high levels of support. Let's have a look to see how Plus Fitness holds up to its goal.
Plus Fitness Gyms
There is a lot to consider when finding the right gym that will tick all your boxes. It would be wise to think about what exactly you are looking for in a gym and see if Plus Fitness can offer that to you. Something that Plus Fitness emphasises is that it is an Australian-owned company, unlike many other 24/7 franchises which are American owned. It has a low staffing model, which is claimed to lower the costs of its memberships.
Plus fitness offers several programs, one of them being 'Plus on Demand'. These are virtual classes where you choose a class from 16 styles including yoga, indoor cycling or high intensity classes and you can do it on your own or with a friend. Another program that Plus Fitness runs is the 'Functional 30', which are 30 minute workouts that are included in your membership. There are also 'Plus fitness master classes', which are a range of specialised classes including Pilates, boxing, boot camp and weight loss challenges led by experienced instructors. These are aimed to lift your fitness and keep you motivated and are offered at an extra charge.
What facilities does Plus Fitness offer?
Basic facilities include cardio and strength training equipment, group training and personal training
Plus Fitness specific services include Functional Training Zone (30 minute classes), complimentary tailored fitness programs, and Plus on Demand classes (virtual classes accessible 24/7)
Extra facilities include 24/7 access across the majority of Plus Fitness gyms
How much does Plus Fitness membership cost?
As Plus Fitness is a franchise, membership prices can vary by location. A standard Plus Fitness membership starts from around $15.95 a week and there is a no lock in contract option available. A GYM – Access Card membership costs around $31.90 per fortnight, has no joining fee and includes two weeks for free, but you pay a $29 access card fee.
Plus Fitness membership T&Cs
Members between eight and 13 years of age only have access with a qualified Personal Trainer. Junior memberships are available for those aged 14 and 15 years old, but access is limited to staffed hours. Youth memberships for 16 and 17 years of age are allowed 24/7 access.
Plus Fitness Club Access
Most Plus Fitness clubs have 24/7 access except for Annangrove, Northmead, Manly and Sydney CBD (Kent St). Other Plus Fitness gyms are accessible immediately across Australia and New Zealand with a membership.
Plus Fitness Contract terms
Plus Fitness offers no lock in contracts. When going away or unwell, you are able to put the membership on hold for a minimum of two weeks, up to three months without any fees. If you're unsure if you can commit to Plus Fitness, it offers a three day free trial to try out the club before making a longer commitment.
Plus Fitness Cancellation policy
When you sign up, there is a seven day cooling off period in case you change your mind about a membership. For cancellations after the cooling off period, Plus Fitness requires a 14 day notice period. You will need to contact your local Plus Fitness gym directly to discuss the details.
What group classes does Plus Fitness offer?
Plus Fitness has a variety of classes including the Functional 30 classes, Virtual classes and Master classes. The following group fitness workouts are some of what Plus Fitness offers but vary from club to club:
Should I choose Plus Fitness?
Plus Fitness is a local gym franchise and has a variety of programs and services on offer. Some key considerations when choosing a gym are to see what equipment and facilities are available, if the gym is in a convenient location for you, and if there are group fitness classes available, if you prefer training in a group to working out individually. You may like to use the Plus Fitness seven day trial pass to see the club as well as its social atmosphere. Maybe you prefer to socialise and be supported by gym staff or maybe you like to keep to yourself when you train. All these factors can be indicators to think about when deciding which gym to go with. You may also like to consult online reviews and ratings such as ours to help gain an insight with Aussies rate the number of gyms in Australia.
Photo Credit: Shutterstock.com, Plus Fitness
About the author of this page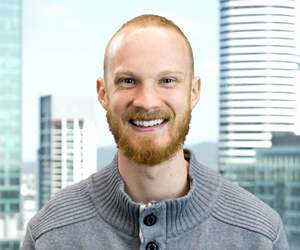 This report was written by Canstar Blue's Content Projects Lead, Dean Heckscher. He's our resident expert on all things automotive, health & fitness, streaming and more. Dean is also one of Canstar Blue's customer research report producers, helping to turn complicated subjects into easily-digestible information for our readers. He's passionate about helping consumers make better-informed purchase decisions on all manner of consumer goods and services.