Air conditioners are a common purchase in many Australian households to combat the cold winters & hot summers. Find out everything you need to know about air conditioning systems and what you should consider before buying a system.
Australia is already one of the hottest countries in the world – and forecasters predict it's only going to get hotter! There's no need to suffer unnecessarily though, with a wide range of air conditioners available to help combat the summer 'stickiness'. They can also be a heating solution, making them an all-round fix for the more temperamental climates – which is particularly helpful to households in the southern states where winters get cold and temperatures can fluctuate incredibly quickly.
But it's not quite as straightforward as just buying any old air conditioning unit and screwing it onto a wall. So if you want to turn your home into a comfortable, climate-controlled paradise, here are some things you need to consider.
Types of air conditioner systems
There are a number of air conditioners out there, each catering to certain budgets and space requirements. So which one is right for you? Here are some of the most common types of air conditioners you'll find in Australia.
Split system air conditioners

A split system air conditioner unit conditions the air in a single room by blowing in cold air and sucking out the heat. They consist of an indoor wall-mounted unit and an outdoor standalone compressor that dissipates the heat from the cooled area. Split systems are generally quieter than other systems because the compressor, which makes most of the noise, sits outside. The downside to split system air conditioners is that they are not powerful enough to cool an entire house, and they can be costly to install. Compare split system air conditioners.
Price range: $600 – $2,800
Reverse system air conditioners

A reverse system air conditioner can create both hot and cold air, helping keep your home comfortable all year round. These systems are generally a little more expensive than pure cooling systems, but they are a great investment for those living in temperamental climates.
Price range: $800 – $3,000
Portable air conditioners

If you only require cooling in one small room, then a portable air conditioner might be perfect for your situation. These appliances can be moved relatively easily and are readily available. The downside is that portable air conditioners have a limited range and will prove ineffective in more open areas. Compare portable air conditioners.
Price range: $400 – $1,200 (No installation costs)
Wall/Window systems

Wall/Window mounted systems have become less common these days, though they can still be relied on to cool medium to large rooms. The unit inside the home conditions the air and pumps the hot air outside, through an outlet or hose – making it more powerful than a portable air conditioner. These models do have some downsides to be aware of: (a) some run on outlet power, requiring cumbersome extension cords, (b) they can be expensive to run due to the amount of power they use, and (c) they're quite large and can be noisy.
Price range: $400 – $1,200
Ducted air conditioning
Ducted air conditioning is the most expensive to install – potentially costing thousands of dollars to install ducts to run through or underneath your home. You'll also need a compressor unit installed outside to pump cool air through your home. The good news is that ducted air conditioning works more efficiently in cooling your home than any other system available. This is usually how hospitals, big offices and other large establishments air condition their buildings.
Size and power
It's easy to assume that all air conditioners are the same, after all, they all do the same job – right? Unfortunately it's not that simple. The model of air conditioner that's best for you critically depends on the size of the area you want to condition. If the air conditioner is underpowered, it will work too hard trying to maintain temperatures and will quickly burn out. If the air conditioner is over powered, it will use a lot more power than necessary, costing you a lot in the long run.
As a general rule, an air conditioner should have around 125 watts of power for every square meter of area you're looking to cool. To illustrate this, let's say you have a room that is 5 meters by 5 meters – a 25 sq. meter room. If you multiply 125 by 25, you will get 3125 watts or around 3.2 kW (rounding up), which is the size of air conditioner you should be aiming for. It's not the end of the world if you can't find an air conditioner that exactly matches your room size, so long as you don't go too far off.
Energy efficiency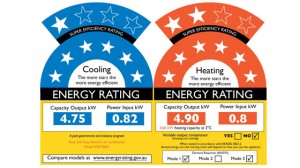 When deciding on an air conditioning system, keep in mind how efficient it is according to its energy star rating. The energy star rating system is a Federal initiative designed to simply illustrate how energy efficient an appliance is – the more stars an air conditioning unit has, the more energy efficient it is and the less it will cost you to run. Reverse cycle system units will display two star ratings, one blue and one red.
The red one displays how efficient the machine is at heating; and
The blue is for cooling.
Buying an energy efficient air conditioner can save you a considerable amount of money on your electricity bill in the long-run, however these units tend to be more expensive to purchase. You can find more information here on whether or not an energy efficient air conditioner is the best choice for you.
Features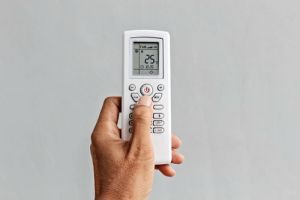 After picking your preferred air conditioning system type and size, it's time to get to the fun part – the features. Modern technology has made keeping cool at home easier than ever, and while any fancy features will come with a price tag, they might be well worth it.
Presence sensor: Some air conditioners have built-in sensors which can detect when someone is in the room and when the room is empty, so the unit can adjust accordingly to save energy. Some air cons are even able to direct air towards detected presences so it doesn't have to work hard to keep you cool.
Sleep mode: Sleep mode is a setting many air conditioners have. The unit will gently adjust the room temperature to a comfortable level while you sleep.
Adjustable louvres: Louvres are the blade-like attachments on the air outlet of the unit. Many models of air conditioners are capable of rotating these louvres to better spread the air through the room, or to focus it in a particular direction.
Air filter: A common and often misinformed gripe some have with certain air conditioning systems is that they recycle old air, potentially making you sick. However, most air conditioners these days have air filters installed which remove odours, smoke and germs from the air. These filters will require occasional cleaning, which you can read about on our website.
Dehumidifier mode: Almost all air conditioners have the basic functions: auto, cool, heat and fan. But only some have a dehumidifier option. Dehumidifiers remove the moisture out of the air, helping to reduce humidity in an energy efficient manner. This is very useful in high humidity climates such as Queensland, Northern NSW and WA.
Compare Air Conditioning Brands With Canstar Blue
Installation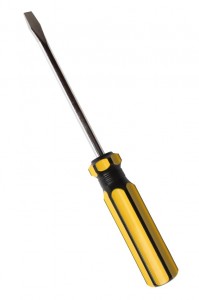 Unless your system is portable, all air conditioners must only be installed by a licensed professional installer who is qualified to handle refrigerant. This ensures everything is done properly, safely and you remain covered by the manufacturer's warranty. Most good air conditioner outlets also offer an installation service which can often be bundled with the unit purchase for a discounted price. This may not always be the cheapest option however, so shop around for an installer and get a few quotes before making your decision.
The amount you pay for installation will depend on factors like where you live, the type of system you're having installed, and the ease of the job. Most installers charge hourly rates of between $20 and $80, and all pricing information, including how long the job is expected to take, should be provided in a quote.
When to buy an air conditioner?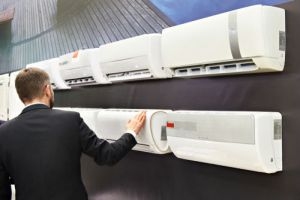 Air conditioners are no small purchase, so you want to make sure you're getting the best price. But when is the best time to buy? In summer, when retail competition is high, or in winter when demand is low? Well, despite the 'hot summer sales' you'll see, it turns out winter is usually the best time to buy a new air conditioner, particularly around July and August as appliance retailers can grow a little desperate to clear old stock.
With that said, the best time to buy isn't necessarily the best time to install. Tradies often find themselves overloaded with work in winter, particularly in the southern states where there is high demand for heating appliance installations. You will usually find the best time to install an air conditioner is during the transitional seasons in autumn or spring, before the heating and cooling appliances rush. So if you're fine to leave the air conditioner in the garage for a few months, then you can maximise your savings.
Be sure to keep on the lookout though, as great deals can sometimes pop up at any time of the year.
Saving on air conditioning
According to Canstar Blue research, a lot of Aussies overestimate how much their air conditioner is adding to their energy bill. With that said, it's always in your best interests to save money where you can, so here a few tips to help you get the most out of your air conditioner.
Consider insulation: It won't replace your air conditioner, but it will boost its effectiveness.
Clean the filters: A dirty filter not only spreads dust, but it forces the air conditioner to work harder and use more electricity.
Take advantage of features: Use timers and energy saving modes where possible to avoid excessive air con use.
Ensure all the windows and doors are closed to keep the conditioned air in.
Close the blinds/curtains
Regularly service your unit.
How to decide which air conditioner is right for you?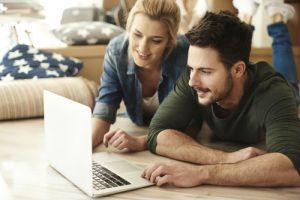 Understanding your requirements is key to working out which air conditioner arrangement will work best for your situation:
Work out how powerful you need your air conditioner to be: There are a number of web tools devoted to determining how powerful an air conditioner you need based on where you live, and the size of the area to be cooled.
Consider your budget: now and in the future. While upfront purchase costs can vary, it is worthwhile considering the ongoing running costs for the machine you choose. More energy efficient models can reduce the amount you will have to pay every time you receive an electricity bill. More energy efficient models are also better for the environment.
Determine your likely usage: Reverse cycle air conditioners models are well-suited for both heating and cooling homes and are especially useful in climates that fluctuate between the extremes. If you're unlikely to use your air conditioner year round, this may be a feature you can live without.
So there you have it, everything you need to know about purchasing an air conditioner to get you started. So where to from here? You can see how fellow Aussies rated their air conditioning brand using our customer satisfaction ratings.