Ducted air conditioning is indisputably the pinnacle of household heating and cooling. Unlike conventional air conditioners which can usually only cool one or two rooms, ducted air con uses vents (or ducts) in the walls and ceiling to distribute conditioned air across your entire home. In addition, most modern ducted air conditioning systems are 'zoned', meaning different rooms can be set to different temperatures to keep everyone happy.
Unfortunately, with great air conditioning will come a large price tag. So, how much can you expect ducted air conditioning to cost? In this article, Canstar Blue walks you through what a ducted air conditioning costs to purchase and install, and how much it can add to your power bills.
How much does ducted air conditioning installation cost?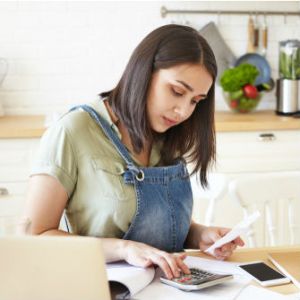 The more zones you have in your home, the more expensive ducted air con becomes.
Ducted air conditioning for a small home or apartment with only one or two zones will only be set back about $5,000 to $8,000, however, such small premises should instead consider if a split system air conditioner is better given your circumstances. A standard four bedroom, single-storey home will cost around $11,000 to $14,000 for a ducted air con system while large, multiple storey households can expect to pay considerably more – anywhere from $15,000 to $30,000.
The exact price you can expect to pay will depend on the size of your property, including the number of floors, outlets and temperature zones, as well as the level of insulation, number of people living in the home, and the type of construction – among various other things. For that reason, it's important to understand this advice is general and a professional supplier will need to give a quote tailored to your personal circumstance.
Be sure to look around and collect plenty of quotes from different suppliers. While some suppliers will be able to quote a cheaper price, you should be prepared to ask questions if there is a significant price difference. It might be the case that one retailer has quoted you for a standard ducted system, while the other has quoted you on a quieter and more efficient inverter system.
| Size | Cost |
| --- | --- |
| Small home | $5,000 – $8,000 |
| Medium home | $11,000 – $14,000 |
| Large home | $15,000 – $30,000 |
General Guide Only
How much does ducted air conditioning cost to run?
Ducted air conditioning will cost the average household between $250 and $500 a year in electricity costs. The exact cost will depend on your specific electricity provider and tariff structure.
Below we present a rather straightforward illustration of how to calculate your air conditioner running costs, however it will realistically vary based on a myriad of factors, including the size and insulation of the premise, how long the air con is used, and of course how much you pay for electricity usage.
Case Example: How much does ducted air conditioning cost?

Let's take a standard household and apply the following assumptions:
20kW duty cycle ducted air conditioner with six zones
Average air con output is 6kW
AC is used for 80 hours per quarter
The household pays 24c/kWh on electricity usage
While the maximum output on this ducted AC is 20kW, the right sized air con won't need to work at its full capacity in order to cool your home. There is a little guess work here, however we assume the air conditioner is only cooling intermittingly at an average capacity of about 6kW.

Assuming a rather modest air con usage of about 80 hours per quarter, we calculate that the ducted air conditioning system uses 480kW of electricity a quarter. Given the usage rate of 24c per kWh, ducted air conditioning is adding $115.20 to the household's electricity bill each quarter. This would be more than $450 a year.
There are plenty of ways to reduce the cost of ducted air conditioning, such as buying an energy efficient system, adjusting the temperature, installing insulation or trying some other practical solution. Alternatively, make sure you're getting the best price on electricity. You can compare electricity retailers in your state using Canstar Blue's customer satisfaction ratings, and compare prices with the following guides.
Is ducted air conditioning right for me?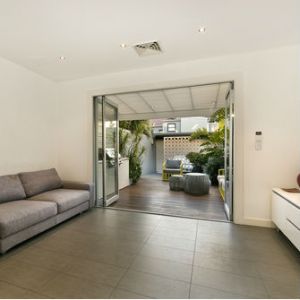 Ducted air conditioners are objectively top-of-the-line, but they aren't necessarily the right choice for everyone. The first and most obvious point we'll make is that in order to install the necessary vents, fans and motors for ducted air con, you will need to own the property or have permission from the owner. If the property isn't yet built, then it's relatively easy for the installer to set you up with everything you need.
If the house is already built, then ducted installation may be harder to justify, as it could require parts of the walls and ceiling to be torn out. Needless to say, this can be terribly inconvenient and add thousands of dollars to the installation costs.
If you decide ducted air conditioning is right for you, then don't take any chances with your choice of supplier. Only operate through reputable, licensed air conditioner retailers. Some of the biggest names in ducted air conditioning are Daikin, Fujitsu, Mitsubishi Electric and ActronAir to name a few.