Do you know if your blender is dishwasher safe? We take you through Australia's favourite brands to find out. Spoilers: The blades and the motor base are not dishwasher safe for any blender we know.
Nutribullet says yep, all of the cups and lids are safe for the top rack of your dishwasher.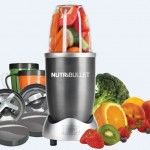 How did Nutribullet leave the rest in a spin?
Braun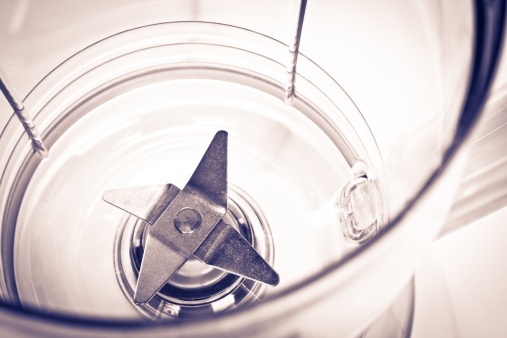 Braun says all the parts of their FreshWare hand blender can go in the dishwasher, from the lid to the container to the whisk itself.
Kambrook
That would be a big, fat no – not dishwasher safe. Their product instruction manuals explicitly say not to place any part of the blender in the dishwasher. Or the microwave oven. Not sure who would do that…
Russell Hobbs
The standard blender units from Russell Hobbs say that all removable parts are dishwasher safe, i.e. the jug and attachments. The Mix & Go blender with portable juice bottle says the two 600mL bottles and lids are dishwasher safe. Even all the bits of the stick mixer are dishwasher safe, and they come with helpfully specific instructions: put the mixer shaft blade facing upwards and the whisk with whisk side facing upwards.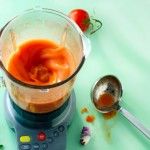 Six favourite blender recipes
Breville
The blender jug and the lid are dishwasher safe. Like Kambrook, they warn us not to put our blender motor base in the dishwasher or the microwave oven. Message received.
Homemaker
The water bottles for the Homemaker Mini Blender are dishwasher safe and BPA free.
Kenwood
All of Kenwood's blenders and hand mixers have dishwasher safe parts, but which part differs from product to product, so they tell you to read the label on your particular blender.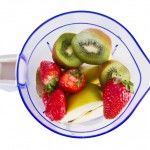 Blenders: the impulse purchase we're glad we made
Philips
Happily dishwasher safe.
Sunbeam
Depends on the product. Some products say no parts are dishwasher safe. Other products say the jug is dishwasher safe "for hundreds of cycles". If you take a look online you may find reviews saying that their blender jug cracked in the dishwasher, but these may be cases of user error, so you need to look at whether the product they are talking about was listed as being dishwasher safe or not.