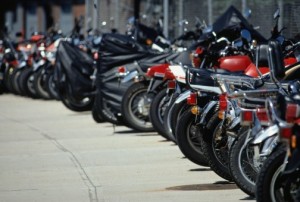 Motorcycle registrations have shot up by 22% in the last five years, with more than 800,000 motorcycles now on Australian roads, according to latest figures from the Australian Bureau of Statistics.
The ABS reports there are more than 18 million motor vehicles across Australia and figures show a little over 16 million of them are cars or light commercial vehicles. However, motorcycle registrations show the fastest growth.
Out of all the states, Western Australia has the highest proportion of motorcycles per head, with 49 for every 1,000 people.
By comparison, the Northern Territory has the least motorcycles, with 29 for every 1,000 people.
However, New South Wales has the most motorcycle registrations with 222,111, followed by Queensland with 187,167.
Why do people own motorcycles?
When we were asking motorcycle owners about their favourite brands, we asked the key question; why do you own a motorcycle in the first place?
For 58% of those surveyed, riding a motorbike is simply their hobby. As well as that, 55% believe that running their motorcycle works out cheaper than maintaining a car, while 40% agreed that being able to easily find a parking space is a significant perk.
As well as some really practical reasons for earning a motorcycle, survey respondents were also keen to point out the aesthetically pleasing elements of bike ownership, with 10% feeling "sexy" on the road.