Fact Checked
Hyundai steers ahead in sedan ratings for the second year in a row
If you've got a growing family, or simply love to take adventures and need plenty of free space to store your holiday essentials, then a sedan might be on your to-buy list. Our latest survey found that Aussie motorists spend an average of $37,846 on new sedans, which is no small chunk of change. That's why researching your options should be at the top of your priority list before you make a down payment.
To help you find the best deal, we again asked more than 500 sedan owners for their feedback on the latest models they've purchased from a dealership in the last three years. Respondents rated brands on the driving experience, reliability, car servicing, point of sale service, after sale service, value for money and the overall satisfaction they have with the car. Manufacturers that received the minimum required survey sample size of 30 responses are compared in this year's report.
Our latest review saw Hyundai roll into first place for the second year in a row, ahead of seven other brands, rating best for overall satisfaction. It also achieved five-star reviews for car servicing and after sale service.
Best Sedans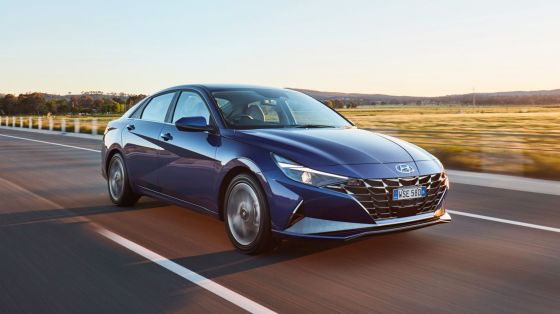 Here are the best sedans in Australia, as rated by consumers in Canstar Blue's latest review:
Hyundai
Kia
Audi
Mazda
Toyota
Holden
Honda
BMW
Hyundai remains king of sedans in Canstar Blue's latest ratings − being the only brand to receive a five-star review for overall satisfaction. Most other brands crossed the finish line with a solid four stars overall, except Holden, Honda and BMW which finished on three stars.
When it came to reliability and value for money, Kia grabbed the wheel and rated best in these two crucial categories. Audi and Mazda similarly scored five stars for driving experience. Mazda also got full marks for its point of sale service and after sale service, alongside Toyota.
Which car you drive out of the dealership with will ultimately come down to your individual circumstances and preferences, as well as how much you're willing to spend. But keeping these ratings in mind will give you a good place to start. To help with the decision process, below are what each brand has to offer in a sedan body type.
Sedans Compared
Hyundai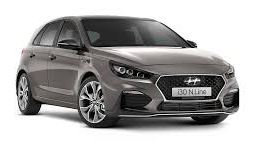 The next couple of years are going to be pretty exciting for Hyundai fans, especially if you're planning on buying a sedan. The current range is limited to the Elantra and the new i30, although we're expecting to see the i30 N Line and Sonata N Line released by the end of 2020. The car maker is also set to unveil the Tucson N Line in 2021.
Hyundai was rated best for car servicing and overall satisfaction and achieved another five-star review for its after sale service. It got four stars everywhere else.
Kia

Kia has a couple of sedans in a variety of shapes and sizes, with models including the Cerato and the Stinger available in six different grades.
For the smaller Cerato, some features include an auto defog system, split-fold rear seats and an integrated memory driver's seat. For Kia's sports sedan, the Stinger comes with 406L worth of boot space to accommodate wide items (hello beach umbrellas). The same 60:40 split-folding rear seats featured in the Cerato can also expand the total cargo capacity of the Stinger to 1,114L.
Kia was rated best for reliability and value for money, before landing on four stars for overall satisfaction and majority of the remaining categories. It got three stars for car servicing and after sale service.
Audi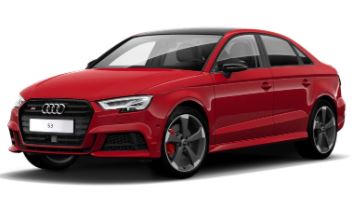 Audi maintains the same sleek and sporty design with its luxury sedan range, with each vehicle offering different sizes and performance specs to suit various drivers. Some models you can expect to see on the market include the brand's flagship sedan − the A8 Sedan − plus the A4 Sedan, S3 Sedan and RS 3 Sedan. For a mid-sized option, there's Audi's four-door S4 Sedan. But if you need maximum legroom, the large A6 Sedan might be worth checking out.
Audi earned five stars for driving experience and four stars in most other categories. The two exceptions were value for money and point of sale service, where it got three stars.
Mazda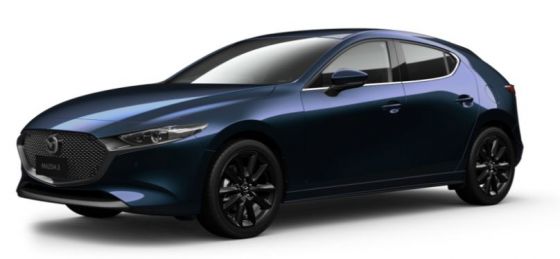 Mazda steps into the sedan market with a few models, including the Mazda2, Mazda3 and the Mazda6. One of the standard features you can expect across the range is the Rear Cross Traffic Alert, which sends a warning if a car is approaching from either side. Another common function you'll find in a Mazda is the Lane Departure Warning with Lane-Keep Assist System, which alerts you if you stray from your lane when travelling over 65km/h and corrects the steering if you don't realign the vehicle yourself.
Mazda achieved five-star reviews for driving experience, point of sale service and after sale service. It scored four stars everywhere else.
Toyota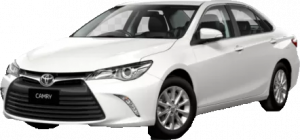 A popular option for many Aussie drivers, Japanese car manufacturer Toyota offers a strong cohort of sedan models, such as the Corolla, Camry and Prius. If you're shopping for a sustainable vehicle, the brand also makes the Camry and Corolla in hybrid form. For people who prefer to stick to petrol, but want something economical, the brand has labelled the Corolla as the go-to option.
One useful feature to look out for includes Road Sign Assist, which uses a front-mounted camera to identify speed signs and warn you when it's time to change speed.
Toyota was rated five stars for its after sale service and four stars in all other categories.
Holden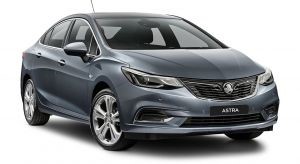 While the sedan class may not be what it was when the Holden badge was manufactured in Australia, motorists can still choose from the classic Commodore, as well as the Astra, although any expansion to the line-up may be up to Holden's parent company.
The Commodore is one of Australia's most iconic vehicles and has undergone a couple of adjustments in the past two decades. Certain variations of the vehicle, including the SS-V, contain features you would expect from new vehicles such as a reverse traffic alert, smart remote engine start, satellite navigation, heated front seats and a sunroof.
Holden achieved four stars for driving experience, reliability and value for money. But it ultimately ended on three stars for overall satisfaction and everywhere else.
Honda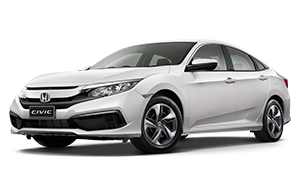 Honda's Accord may have been the poster child for the Japanese car manufacturer's sedan range, but the brand has since expanded its line-up to include the popular Civic for people who need a bit of extra legroom.
Some common features for the Civic include push start, smart entry and electric park brake. Certain grades also come with LaneWatch, which aims to remove blind spots by using a camera in the passenger's side mirror to reveal a better view of side traffic conditions.
Honda scored a solid four stars across majority of the board, but got three stars for overall satisfaction.
BMW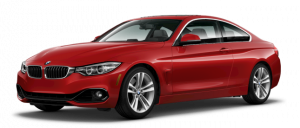 BMW is one of several German luxury car makers dominating the market, and its sedan range could arguably be one of the reasons why. These include models from the 3 Series, 5 Series, 7 Series, M Series and PHEV Series.
The BMW 3 Series comes with various driving assistance systems, including Gesture Control which allows the driver to operate certain functions in the car with hand movements, a Parking Assistant Plus featuring a surround system view to help you nail parallel parking every time, plus more.
BMW rounded up the scores on four stars for its after sale service and three stars everywhere else.
Compare Car Rental Prices
Should I buy a sedan?
Choosing a car, regardless of the model type, can be a tough decision. Each car will feel differently when you're behind the wheel, and you'll want something that feels responsive and safe, while also comfortable for you and your passengers. That's why it's always recommended to do your own research. Don't forget that car dealerships are also more than happy to take you for a test drive and help you through the buying process, including securing finance.
Before you sign on the dotted line, however, you'll have to remember that driving out of the dealership isn't the end of your expenses, with costs such as stamp duty, insurance, registration, as well as car tyres and servicing costs likely to stack up if you don't keep an eye on them. Buying a car is exciting, but it's also a financial commitment that can cost you if you're not careful.
About the author of this page
This report was written by Canstar Blue's home & lifestyle journalist, Tahnee-Jae Lopez-Vito. She's an expert on household appliances, grooming products and all things grocery and shopping. In addition to translating our expert research into consumer-friendly ratings reports, Tahnee spends her time helping consumers make better-informed purchase decisions on all manner of consumer goods and services, while highlighting the best deals and anything you need to be aware of.