Fact Checked
Honda overtakes competition in sedan ratings
If you've got a growing family, or simply love to take adventures and need plenty of free space to store your holiday essentials, then a sedan might be on your to-buy list. Our latest survey found that Aussie motorists spend an average of $44,557 on new sedans – up noticeably from $37,846 last year – which is no small chunk of change. That's why researching your options should be at the top of your priority list before you make a down payment.
To help you find the best deal, we again asked more than 500 sedan owners for their feedback on the latest models they've purchased from a dealership in the last three years. Respondents rated brands on the driving experience, reliability, car servicing, point of sale service, after sale service, value for money and the overall satisfaction they have with the car. Manufacturers that received the minimum required survey sample size of 30 responses are compared in this year's report.
Our latest review saw Honda roll into first place, ahead of six other brands, rating best for overall satisfaction. If you're interested in finding out more about sedans, and what Aussies think of them, you've got the green light to read on!
Best Sedans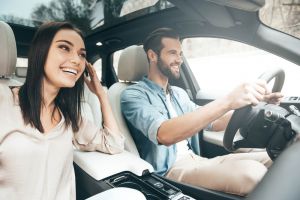 Here are the best sedans in Australia, as rated by consumers in Canstar Blue's 2021 review:
Honda
Toyota
Mazda
Hyundai
BMW
Audi
Honda took pole position with five stars for overall satisfaction, with Toyota, Mazda, Hyundai and BMW all rated four stars for overall satisfaction, while Audi was rated three stars. Mazda was the only brand to score a five star rating for reliability, while Toyota was the only brand with five stars for car servicing, sharing the top spot with Honda for after sale service and value for money. Overall winner Honda was also rated five stars for driving experience, after sale service, value for money and point of sale service.
Which car you drive out of the dealership with will ultimately come down to your individual circumstances and preferences, as well as how much you're willing to spend. But keeping these ratings in mind will give you a good place to start. To help with the decision process, below are what each brand has to offer in a sedan body type.
Sedans Compared
Honda Sedans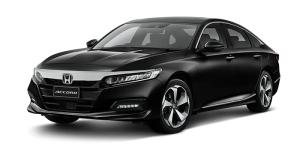 Trimming back its range in recent years, Japanese brand Honda may only have one sedan model in its latest line-up – the Accord, but it appears to tick all the boxes. A mainstay within the manufacturer's range, the Accord first rolled off the line in 1976, and today is available as a VTi-LX Petrol or VTi-LX Hybrid model. The petrol models also include a 140kW turbo engine, with a fuel consumption of 6.5L/100km, while the Hybrid model features a 159kW i-MMD Hybrid System, capable of a fuel consumption of 4.3L/100km.
Both models include 18inch alloy wheels, leather seat trims and Honda SENSING safety features, electric sunroof, steering wheel-mounted paddle shifters, LED headlights and Daytime Running Lights as well as rain-sensing wipers, Sat-Nav, push button start, keyless entry, wireless charging, multi-view camera and i-dual zone climate control for equal parts safety and comfort while you're out on the road.
Honda scored five stars in multiple categories, including driving experience, value for money, point of sale and after sale service, as well as overall satisfaction, with four stars for car servicing and reliability.
Toyota Sedans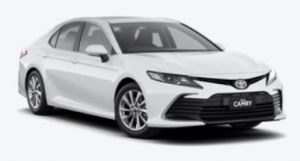 One of the most well-known brands on Aussie roads, Toyota offers a number of models with the sedan range, including the Corolla, Camry and Prius. The Toyota Corolla Sedan is available in the Ascent Sport, SX and ZR models, with the Ascent Sport coming with either a 2.0L direct injection petrol engine or a 1.8L hybrid engine, as well as 16inch alloy wheels, hill start assist, reverse camera, Pre-Collision Safety System and Road Sign Assist. The SX additionally includes Blind Spot Monitoring, wireless charging and Sat Nav as standard, while the ZR is only available as a petrol model, but also includes 18inch alloy wheels, a larger speaker system, sports front seats, moonroof and a Head-Up Display.
The Toyota Camry is also available in multiple models, including the Ascent, Ascent Sport, SX and SL, with a hybrid engine dominating the majority of the Camry line-up. The Ascent is the only model that is available with a petrol engine, and also includes 17inch alloy wheels, six speakers, Bluetooth capabilities, active cruise control and reverse camera, while the Camry SX bumps this up to 18inch wheels, nine JBL speakers, Sat Nav, Rear Cross Traffic Alerts, auto-dimming rear-view mirror, Panoramic View Monitor, black leather seats and a panoramic roof.
The hybrid flagship – the Prius – is available as a standard Prius model, or as the i-Tech model. The standard Prius features a 1.8L VVT-I engine with auto transmission, 15inch wheels, privacy glass, wireless phone charging, smart entry, Active Cruise Control, Road Sign Assist and Lane Departure Alert, while the i-Tech model additionally includes blind spot monitoring, heated front seats, a 7inch colour touchscreen infotainment unit and Sat Nav.
Toyota was the only brand to be rated five stars for car servicing, and also achieved five stars for value for money and after sale service, with four stars in all remaining categories, including overall satisfaction.
Mazda Sedans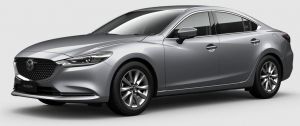 While focusing more on its SUV range in recent years, Japanese brand Mazda still offers a number of sedan models for those who aren't ready to make the leap into the SUV market. Sedan models from Mazda include the Mazda2, Mazda3 and Mazda6.
The Mazda2 sedan range includes the G15 Pure and G15 GT models, with the Pure featuring a 1.5L 4-cylinder engine, Smart City Brake Support and Pedestrian Detection, as well as Lane-Keep Assist, two USB charging ports and a 7inch colour touchscreen infotainment unit. The G15 additionally features 16inch alloys, rain-sensing wipers, LED daytime running lights, leather seat trim, Sat Nav, advanced keyless entry, 360 View Monitor and front parking sensors.
The Mazda3 range includes the G20 Pure, G20 Evolve, G20 Touring, G25 Evolve, G25 GT, G25 Astina and X20 Astina. The entry level G20 Pure includes FWD and either manual or auto transmission, along with a 114kW output, 16inch alloys, folding side mirrors, rain-sensing wipers, LED headlights, two USB charging ports and an 8.8inch infotainment unit. The G25 Evolve includes a larger cargo space, front adjustable seats, leather steering wheel, auto-dimming rear-view mirror and a 139kW engine output. The X20 Astina includes Vision Technology as standard, as well as 18inch wheels, sunroof, heated steering wheel and heated front leather seats, in addition to a 12-speaker sound system.
The Mazda6 is the flagship sedan range from Mazda, including the Sport, Touring, GT and Atenza models. The Mazda6 Sport features a 2.5L FWD auto engine and drivetrain, 17inch alloy wheels, rain-sensing wipers, LED taillights, two USB charging ports and an 8inch infotainment unit. The GT features leather seat trim, LED daytime running lights and similar engine specs, while the Atenza bumps up the power to 170kW output, 19inch wheels, sunroof, frameless rear-view mirror, heated steering wheel and heated seats.
Mazda was the only brand to score five stars for reliability, and was rated four stars in all remaining categories, including car servicing, point of sale service, driving experience and overall satisfaction.
Hyundai Sedans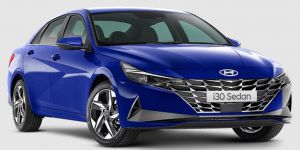 Hyundai has two models of sedans available, including the Sonata and the i30. The Hyundai i30 sedan is available as the Active, Elite, N Line or N Line Premium model, with all models featuring a 2WD drivetrain. The Active features an 8inch infotainment unit, six-speaker sound system, rear view camera, rear parking sensor, leather seats, 17inch alloys and wither a manual or auto transmission, while the Elite includes a 10.25inch infotainment unit, alongside its 10.25inch instrument cluster, push button start, Sat Nav, wireless charging and rain sensing wipers. The N Line includes a turbo engine, 18inch alloy wheels, sports alloy pedals, sports steering wheel, LED headlights, and exclusive rear diffuser, while the N Line Premium model includes a sunroof, front parking sensor, integrated memory system, heated and ventilated front seats and an auto-dimming rear-view mirror.
The Hyundai Sonata only has one sedan model – the N Line – which features a 2.5L petrol engine and 8speed transmission, with 19inch alloy wheels, sports body kit, LED daytime running lights, suede and leather interior, 12.3inch LED instrument cluster, heated seats, four drive modes, wireless charging and a Head-Up Display.
Hyundai was rated four stars in the majority of categories, including reliability, value for money and overall satisfaction, with three stars for after sale service.
BMW Sedans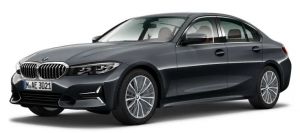 German brand BMW is known for offering a number of luxury options across hatchbacks, SUVs, sports coupes and sedans, with multiple sedans available to choose from, including the 3,5,7, M and PHEV Series. The BMW 320i Sedan features a sunroof, adaptive headlights, automatic tailgate, ambient interior lighting, Parking Assists Plus, Live Cockpit Professional and is available as either a hybrid or petrol model.
The BMW 5 sedan includes BMW xDrive AWD, along with Integral Active Steering for better control, in addition to adaptive suspension, with COMFORT and SPORT driving modes. Available as a petrol, diesel or plug-in hybrid model, the 5 is also available with the M Sports Package upgrade for additional power and style. The BMW 7 sedan comes equipped with 19inch alloy wheels, leather upholstery, Air Breather slits in the wheel arch for optimal airflow, LED front and rear lights, Panorama glass roof, ambient lighting, cooling box and the BMW Intelligent Personal Assistant to help you settle in for the journey.
BMW was rated four stars for driving experience, after sale service, point of sale service and overall satisfaction, with three stars for reliability, value for money and car servicing.
Audi Sedans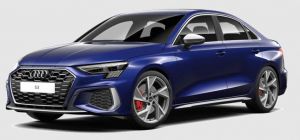 Another luxury German brand, Audi splits its sedan range into the A and S series, with multiple models available in each. The Audi range starts with the Audi A3, which includes a 10.25inch Audi Virtual Cockpit, 10.1inch touchscreen Sat Nav, Active Lane Assist, Pedestrian and Cyclist Detection, LED headlights and daytime running lights, with a petrol and hybrid model available. The mid-range Audi S4 sedan includes 19inch alloy wheels, boot lip spoiler, 3L V6 engine, capable of 260kW of output, along with improved suspension, adaptive damper control and quattro AWD. Also featured is a 10.1inch central touchscreen display, in addition to a 12.3inch instrument cluster, LED headlights, privacy glass, and leather sports seats.
The top-of-the-line Audi S8 TFSI sedan includes 21inch alloy wheels, red brake callipers, 4L twin-turbo V8 engine with 48V hybrid system, capable of 420kW of engine output and 800Nm of torque. It also features adaptive air suspension for additional comfort, and can even change the ride height when the doors are open, allowing for easy entry and exit from the vehicle. The interior features leather seating with front massage chairs, touchscreen infotainment unit, LED headlights, quattro sport differential and AWD.
Rounding out the ratings, Audi was consistently rated three stars across the board, including for driving experience, value for money, car servicing and overall satisfaction.
You may also be interested in:
Other sedan vehicles and brands
In addition to the six brands who qualified for our 2021 ratings, there are a number of vehicle manufacturers who didn't make our ratings but still offer a number of sedan models for you to consider. Check out these brands below.
Kia Sedans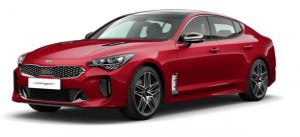 Korean brand Kia may have previously focussed on the small car and minivan markets, but has expanded its sights to include the humble sedan. It offers the Cerato and Stinger models within the sedan range, with the Cerato available as the S, Sport, Sport+ and GT models, while the Stinger is available as a 200S, GT-Line, 330S and GT.
The base level Cerato S includes auto transmission, an 8inch LCD touchscreen infotainment unit, Pedestrian Avoidance, Lane Keeping Assist, LED daytime running lights and rear air vents, while the GT features a turbo engine, multi-link suspension, 18inch alloy wheels, LED headlights, sports leather seats, wireless phone charging and a sunroof.
The Kia Stinger 200S includes a 2.0L turbo engine, paddle shifters, 10.25inch infotainment unit, Sat Nav, Autonomous Emergency Braking, Driver Attention Alert and LED headlights, while the GT features a sports steering wheel, 7inch instrument cluster, alloy sports pedals, interior mood lighting, wireless phone charging and heated front seats.
Mercedes Sedans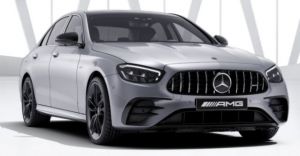 Another German luxury brand, Mercedes offers a number of sedan models within its line-up – which the brand refers to as 'saloons – including the A-Class, C-Class, E-Class and S-Class. The A-Class is Mercedes' smallest sedan, and features either a petrol or hybrid engine, MBUX – which includes AI and voice control systems to allow for plenty of customisation and uses – as well as a touchscreen infotainment unit, Lane Keep Assist, Attention Assist and interior ambient lighting. The S-Class is the top-of-the-line model, and features retractable door handles, AIRMATIC suspension for additional comfort, 15 speakers, Head-Up Display, climatised front seats and even a fingerprint scanner on select models for additional safety.
Subaru Sedans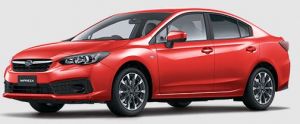 Subaru only offers the Subaru Impreza within its sedan line-up, with its range currently focussing on the SUV market. The Impreza sedan is available in a number of models, including the 2.0i, 2.0i-L, 2.0i Premium and 2.0i-S, all of which come with AWD. The entry level 2.0i features a 4-cylinder petrol engine, with a 115kW output, 17inch wheels, Anti-Lock Braking System, Electronic Parking Brake, reverse camera, rear privacy glass, rear LED lights and paddle gear shifters. The top-of-the-line 2.0i-S bumps up the wheels to 18inches, and includes Active Torque Vectoring, Side View Monitor, side sill skirts, LED daytime running lights, Steering Responsive Headlights, sports pedals, rain-sensing wipers and leather seat trims.
How much do sedans cost?
Often considered the middle ground for those looking for a new car – with more space than small and hatchback models, but not quite big enough compared to larger SUVs and 4WDs – sedans can still run up quite a cost, particularly if you're looking for a luxury model. In Canstar Blue's latest survey, respondents spent just under $45,000 for the new sedan, with most sedans costing between $27,000 up to over $100,000, depending on the make, model and any additional extras you add to your new set of wheels.
Should I buy a sedan?
Choosing a car, regardless of the model type, can be a tough decision. Each car will feel differently when you're behind the wheel, and you'll want something that feels responsive and safe, while also comfortable for you and your passengers. That's why it's always recommended to do your own research. Don't forget that car dealerships are also more than happy to take you for a test drive and help you through the buying process, including securing finance.
Before you sign on the dotted line, however, you'll have to remember that driving out of the dealership isn't the end of your expenses, with costs such as stamp duty, insurance, registration, as well as car tyres and servicing costs likely to stack up if you don't keep an eye on them. Buying a new car is exciting, but it's also a financial commitment that can cost you if you're not careful.
About the author of this page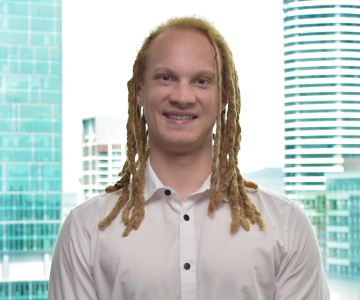 This report was written by Canstar Blue's Content Projects Lead, Dean Heckscher. He's our resident expert on all things automotive, health & fitness, streaming and more. Dean is also one of Canstar Blue's customer research report producers, helping to turn complicated subjects into easily-digestible information for our readers. He's passionate about helping consumers make better-informed purchase decisions on all manner of consumer goods and services.
Photo Credit: G-Stock Studio/shutterstock.com