Fact Checked
Beaurepaires & Bridgestone take the inside lane for tyre retailer ratings
Having a good set of tyres can make all the difference to your car, impacting different aspects from fuel economy right down to the overall feel of the drive. But the variety of options can make choosing the right set of wheels challenging. Getting your car fitted by a professional can make the job easier, but even picking an expert can be a daunting experience ─ especially when tyres and fittings can make a notable dent in your bank account. So, which tyre retailer do Aussie motorists recommend as their go-to tyre destination?
To find out which chains are driving up to consumers' standards, we surveyed almost 700 Australian consumers on the car tyres they bought from a car retailer in the last two years. Retailers were scored on range of tyres, quality of tyres, advice by staff, customer service, website experience, value for money and overall satisfaction. Those that received at least 30 responses are featured in this year's report.
Beaurepaires and Bridgestone came in joint pole position, each earning five stars for overall satisfaction. Beaurepaires achieved extra full marks for its staff advice and customer service, similar to Bridgestone when judged on quality of tyres and value for money.
Best Car Tyre Retailers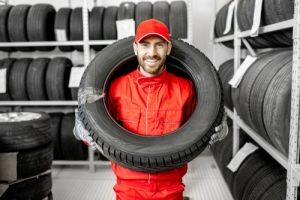 Here are the best car tyre retailers in Australia, as rated by motorists in Canstar Blue's 2021 review.
Beaurepaires & Bridgestone
mycar (formerly Kmart Tyre & Auto Service)
Bob Jane T-Marts
Tyrepower
Goodyear Autocare
JAX Tyres
Beaurepaires and Bridgestone appeared to be two 'wheelie' good retailers in our latest ratings, both picking up five-star reviews for overall satisfaction. Most other retailers finished on four stars, except for JAX Tyres which rounded up the results on three stars for overall satisfaction.
Wheeling in another win, Bob Jane T-Marts rated best for tyre range and website experience after it achieved top marks in both research categories. Goodyear Autocare achieved a matching score when it came to staff advice and value for money, similar to mycar (formerly Kmart Tyre & Auto Service) which got five stars for tyre quality and customer service.
Picking the right tyre retailer
With a strong variety of established retailers, choosing one for all your tyre needs can be a challenge. Despite the competitive pricing and guarantees, Aussie motorists are still wary about paying too much. Our survey found nearly a third (29%) of respondents are worried about being ripped off. However, this number has continued to drop from 32% in 2020 and 43% in 2019.
Nearly one in three (31%) have tried their luck by visiting multiple car tyre retailers, while 57% are now happy enough to recommend their retailer to friends and family. When asked about their reasons for choosing their specific retailer, here's what people said:
Price of tyres: 33%
Convenient location: 29%
Range of tyres: 12%
Recommended by friends or family: 12%
Able to get other work done (e.g., car service): 7%
Car tyres aren't something you can cut corners with, even if you're just looking for cheap tyres, so it's best to do your research and go with trusted brands and retailers. Fortunately, to make the hunt for tyres and tyre services simple, many retailers' websites allow you to filter your search based on vehicle type, tyre size and number plate or rego. Some brands available include Pirelli, Dunlop, Continental and Goodyear Autocare.
Car Tyre Retailers
Beaurepaires


With more than 240 stores across Australia, Beaurepaires has been a staple within the Australian tyre market, consistently being one of the top performers in our car tyre retailer ratings over the last few years. Established almost 100 years ago, Beaurepaires has grown to provide a wide variety of tyres for all road and car types. It also offers a variety of services including tyre puncture repairs, tyre maintenance, free tyre checks, wheel alignment and wheel balancing.
Beaurepaires rated five stars for staff advice, customer service and overall satisfaction. It got four stars everywhere else.
Bridgestone


With a large range of tyres to suit all vehicle types, including motorbikes, SUVs and trucks, Bridgestone has been a well-known tyre retailer for decades. Frequently offering deals and price matching, Bridgestone has been a go-to option for many Aussie consumers over the years. Aside from Bridgestone's line of tyres, you can also find brands such as Firestone, Supercat and Dayton. Some services additionally include mechanical repairs, safety checks, wheel alignment, logbook services and break suspensions.
Joint winner Bridgestone achieved five-star reviews for quality of tyres, value for money and overall satisfaction, before landing on four stars in the remaining categories.
Shopping for Bridgestone tyres? Check out JAX Tyres
mycar

The only tyre retailer that will earn you Flybuys points with every purchase, Kmart Tyre & Auto Service – now known as mycar – has over 250 stores operating within Australia, aiming to give customers the same satisfaction as the traditional Kmart stores. There are several ongoing offers, including a free Tyre Care Plan which includes perks like a 30-day satisfaction guarantee, free puncture repair and a 12-month road hazard warranty. mycar also offers the Mobile Tyre Fitting Service, which lets customers get tyres fitted or repaired at home or work. However, this is currently only available in Sydney, Melbourne and Brisbane.
mycar earned five stars for quality of tyres and customer service, plus four stars for advice by staff, value for money and overall satisfaction. It also got three stars for the tyre range and website experience.
Bob Jane T-Marts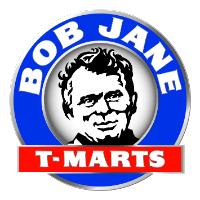 Bob Jane T-Marts is a well-known face of car tyre retailers, offering a range of services for more than 50 years. The product selection is just as varied, with eco-friendly tyres added to the mix. Bob Jane T-Marts also provides special deals in addition to its price-match guarantee, Tyre Satisfaction Guarantee, Long Life Tyre Plan and Road Hazard Warranty across the 130+ locations in Australia. Other services include wheel alignment, nitrogen tyre inflation, wheel balancing and puncture repairs.
Bob Jane T-Marts rated best for tyre range and website experience, earning five stars, and got four stars for overall satisfaction and the remaining categories.
Tyrepower


Tyrepower has been a powerhouse for Australian motorists since forming in 1977 and now claims to be Australia's biggest independent tyre group. It has more than 240 stores nationwide, each stocked with brands such as Kumho Tyre, Michelin and Yokohama. Services also include wheel alignment, suspension, steering repairs, brakes, mufflers and battery maintenance.
Tyrepower maintained four stars in most research categories, such as quality of tyres, customer service and overall satisfaction. It got three stars for value for money and range of tyres.
Goodyear Autocare

One of the most well-known tyre brands globally, Goodyear Autocare has been operating in Australia for more than 100 years, supplying tyres to family cars, commercial vehicles, farming equipment and even racing cars. Not only is Goodyear Autocare's tyre range stocked by many retailers, but the company also operates the Goodyear Autocare franchise system which sees many of its own stores becoming a 'One Stop Shop' for tyre and automotive services.
Goodyear Autocare rated five stars for staff advice and value for money, before getting four stars for tyre range, customer service and overall satisfaction. It scored three stars for tyre quality and website experience.
Shopping for Goodyear tyres? Check out JAX Tyres
JAX Tyres


Founded in 1949, JAX first started selling tyres in Sydney, before quickly expanding to now have more than 80 franchise stores across the country. It sells a variety of brands including Pirelli, Michelin, Dunlop, Hankook, Bridgestone and Continental. If you want to see the tyres 'in action', JAX Tyres & Auto provides a service that allows customers to virtually fit wheel options. Some other services include waste tyre management, nitrogen tyre inflation, wheel balancing and wheel alignment.
JAX Tyres rounded up the results with a four-star review for staff advice and three stars for the majority of the remaining areas, including overall satisfaction. It also got two stars for website experience.
Shopping for tyres? Check out JAX Tyres
About the author of this page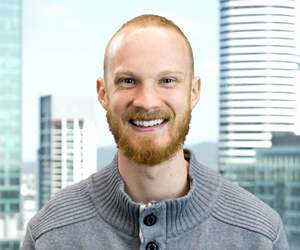 This report was written by Canstar Blue's Content Projects Lead, Dean Heckscher. He's our resident expert on all things automotive, health & fitness, streaming and more. Dean is also one of Canstar Blue's customer research report producers, helping to turn complicated subjects into easily-digestible information for our readers. He's passionate about helping consumers make better-informed purchase decisions on all manner of consumer goods and services.
Picture credits: RossHelen/shutterstock.com