Tyrepower remains in pole position for tyre retailers
Having a good set of tyres can make all the difference to your car, from better fuel economy right down to the overall feel of the drive. Choosing the right set can be a bit of a challenge however, as the market is as varied as the vehicle itself, with plenty of options out there for all roads and conditions.
Because of the variety of tyre options out there, it's best to get your car fitted by a professional, which presents yet another challenge – which retailer do you go with? With the Australian market home to a number of reputable tyre retailers and providers, choosing one to go to for all your tyre needs can be a daunting experience, especially when tyres and fittings can make a notable dent to your bank account.
That's why Canstar Blue produces an annual review of car tyre retailers to find out which are driving up standards, judged by the people who know best – their customers. Some of these retailers spend big on promoting their services, and all want to be your first destination when it's time to change up your tyres. But which do Aussie motorists recommend highest?
Over the years, Tyrepower has been the best of the bunch in our ratings, topping the table for the second year in a row – and sixth time in seven years – scoring five stars in all research categories.
Best Car Tyre Retailers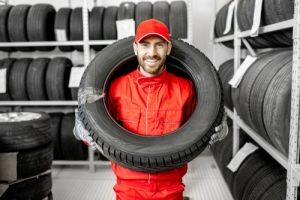 Here are the best car tyre retailers in Australia, as rated by motorists in Canstar Blue's 2020 review.
Tyrepower
Bridgestone
Beaurepaires
Jax Tyres
Kmart Tyre & Auto
Bob Jane T-Marts
Goodyear
This year, Bridgestone, Beaurepaires, Jax Tyres, Kmart Tyre & Auto and Bob Jane T-Marts all received four stars for overall customer satisfaction, while Goodyear had to settle on three stars. Tyrepower was the only retailer to achieve top marks in any category in our 2020 ratings.
Compare Car Rental Prices
Picking the right tyre retailer
With a strong variety of established retailers, choosing one for all your tyre needs can be a challenge. Despite the competitive pricing and guarantees, Aussie motorists are still wary about paying too much, our survey found, with one out of three (32%) respondents indicating that they are worried about being ripped off. However, this number has dropped from 43% last year.
In addition, one out of three (34%) survey respondents have visited multiple car tyre retailers, with 62% happy to recommend their retailer to friends and family. When asked about their reasons for choosing their specific retailer, survey respondents reported:
Price of tyres: 34%
Convenient location: 30%
Range of tyres: 12%
Able to get other work done (e.g. car service): 8%
Was recommended by friends or family: 7%
Other reasons: 9%
Car tyres aren't something you can cut corners with, even if you're just looking for cheap tyres, so it's best to do your research and go with trusted brands and retailers.
Car Tyre Retailers
Tyrepower


Offering more than just new tyres, Tyrepower has been a powerhouse for Australian motorists since its creation in 1977. It has more than 270 independent stores within its National Network. Services include wheel alignment, suspension, steering repairs, brakes, mufflers and battery maintenance. Claimed to be Australia's biggest independent tyre retailer, with stores right across the country, Tyrepower has consolidated itself in the winner's circle for tyre retailers in 2020 with five stars in all research categories, including value for money, advice by staff and overall satisfaction.
Bridgestone


Originating in Japan, Bridgestone has been operating in Australia since 1939, now with over 300 stores open to the public. With a large range of tyres to suit all vehicle types, including motorbikes, SUVs and trucks, Bridgestone has been a well-known tyre retailer for decades. Frequently offering deals and price matching, Bridgestone has been a go-to option for many Aussie consumers over the years. Bridgestone scored four stars in all categories, including quality of tyres, advice by staff and overall satisfaction.
Beaurepaires


With more than 230 stores across Australia, Beaurepaires has been a staple within the Australian tyre market, consistently being one of the top performers over the last few years. Established almost 100 years ago, Beaurepaires has grown to provide a wide variety of tyres for all road and car types. Offering guarantees such as tyre fits within 60 minutes and interest free payment options, Beaurepaires aims to please. As a result, it scored four stars in most categories in 2020, including range of tyres, customer service and overall satisfaction, with three stars for value for money.
Jax Tyres


Founded in 1949, JAX first started selling tyres in Sydney, before quickly expanding to now have more than 80 stores across the country. With a focus on online shopping and product guarantees, JAX has been a consumer-favourite for offering a wide range of tyre brands to choose from, while frequently offering special deals and promotions. JAX was a consistent performer across the board, achieving four stars in almost every category this year, with three stars for advice by staff.
Kmart Tyre & Auto


The only tyre retailer that will earn you flybuys points with every purchase, Kmart Tyre & Auto – now known as mycar – has over 250 stores operating within Australia, aiming to give customers the same satisfaction as the traditional Kmart stores. Kmart Tyre & Auto also offers a mobile tyre service for Sydney customers, a handy option for those who can't make it out of the driveway. It scored four stars in most categories, including overall satisfaction, with three stars for range and quality of tyres.
Bob Jane T-Marts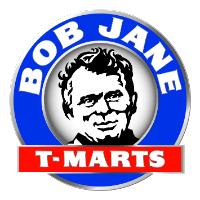 Bob Jane T-Marts is a well-known face of car tyre retailers, offering a range of services for more than 50 years. It offers a range of special deals and price-beat guarantees across over 130 locations around Australia. A strong performer in previous years, Bob Jane T-Marts had to settle for four stars overall this year, with four stars for quality and range of tyres, and three stars in all other categories.
Goodyear


One of the most well-known tyre brands on a global scale, Goodyear has been operating in Australia for over 100 years, supplying tyres to family cars, commercial vehicles, farming equipment and even racing cars. Claiming to produce one of the most durable car tyres on the market, Goodyear has been a solid competitor in our annual ratings over the years, but this time it scored three stars for overall satisfaction and most other categories, except for range of tyres, where it scored four stars.
About the author of this page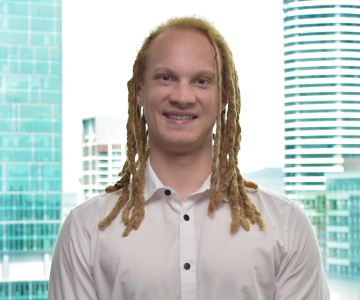 This report was written by Canstar Blue's Content Projects Lead, Dean Heckscher. He's our resident expert on all things automotive, health & fitness, streaming and more. Dean is also one of Canstar Blue's customer research report producers, helping to turn complicated subjects into easily-digestible information for our readers. He's passionate about helping consumers make better-informed purchase decisions on all manner of consumer goods and services.
Picture credits: RossHelen/shutterstock.com