Mazda zoom-zooms past the competition in small car ratings
As exciting as it may be, finding a new set of wheels to take off the lot can prove to be a mammoth task, even if you're just after a small car. A popular vehicle type for Australian motorists, the small car market offers plenty of brands and makes for drivers to choose from, each offering the appeal of lower running costs and price tags, although you might have to sacrifice a bit of leg room and boot space! But with so many brands available in Australia, which manufacturer should you sign on the dotted line with?
That's a tough question Canstar Blue's annual motoring review aims to answer as we survey hundreds of Aussie motorists to find out what they think about their new vehicle of choice once they get it home and have experience driving it around town. Respondents provide feedback on a range of important factors relating to their small car's performance as well as the customer service credentials of the manufacturer itself. This year, nearly 600 Aussie motorists took part in these ratings, with a new winner – but familiar name – at the top of the table.
Best-Rated Small Cars
Canstar Blue's 2019 small car review saw eight major brands compared, rated in the following order for overall customer satisfaction:
1st Mazda
2nd Hyundai
3rd Toyota
4th Honda
5th Volkswagen
6th Kia
7th Holden
8th Suzuki
Mazda replaces Suzuki at the top of the table – and the two brands have been the standout performers in our small car reviews over the years. This year belongs to Mazda, however, with Suzuki experiencing a surprising fall from grace.
While the car you drive out of the dealership with will come down to your individual circumstances and preferences, keeping these ratings in mind may give you a good place to start. Despite their limited size, survey respondents spent an average of just under $25,000 on their new small cars, our research found, meaning they can still have a big price tag and you need to think carefully about where you spend your money. So, read on for an overview of what the eight brands in this year's small car review have to offer.
 Compare Car Insurance
In the market for Car Insurance? Below is a snapshot of featured 4 or 5 Star Rated policies on Canstar's database, with a link to the providers' website. The results are sorted by Star Rating (highest to lowest), and was formulated based on a male aged 25-29 in QLD without coverage for an extra driver under 25 years old. To see policies more relevant click below to view all Canstar rated Car Insurance products.
Gold Comprehensive

Gold Comprehensive
Product features

Save 15% online on Gold Comprehensive Insurance
24/7 Phone & Online Claims
Budget Direct – Insurance Solved

Either

Agreed or market value

Lifetime guarantee on repairs

Roadside Assistance available

on Budget Direct's website
Comprehensive

Comprehensive
Product features

See how much you could save with a tailor-made premium. *24/7 Roadside Assistance included with Comprehensive policies.

Either

Agreed or market value

Lifetime guarantee on repairs

Roadside Assistance available

on YOUI's website
Comprehensive

Comprehensive
Product features

2017 Canstar Outstanding Value in Car Insurance, making your choice for car insurance even easier!

Market

Agreed or market value

Lifetime guarantee on repairs

Roadside Assistance available

on Bingle's website

View all Canstar rated car insurance products
Important Information
Source: Canstar. By proceeding you agree to Canstar Blue referring you to Canstar's website and accept that site's terms and conditions.  See the FSCG. This information is general and does not take into account your individual circumstances.  The results above do not include all providers, and may not compare all features relevant to you. Consider seeking professional financial advice, and read the PDS before making a product purchase.  See the Canstar Car Insurance Star Ratings Methodology. Canstar Blue may earn revenue from referrals to product providers from this table.
Small Cars Compared
Mazda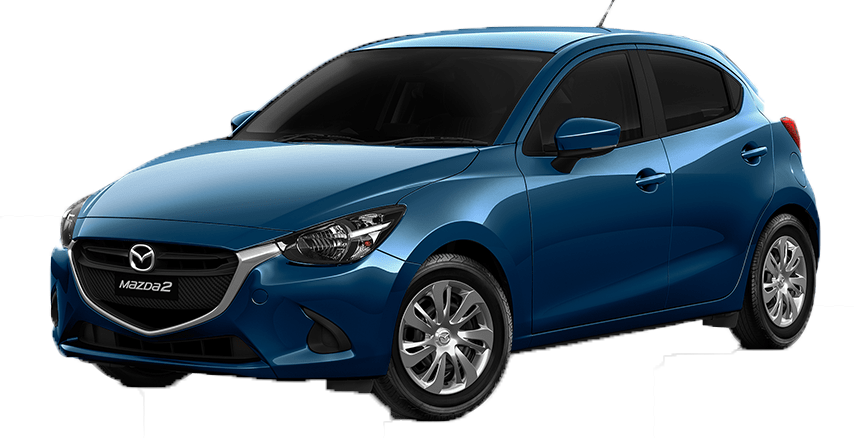 Returning to the winner's podium, Mazda has again been crowned king of the small car market, with its zippy Mazda2 proving popular amongst Aussie motorists. While the Japanese manufacturer's range may not be as extensive as some other brands, when you've found a winning formula, sometimes you don't need additional models. Rated five stars for reliability, point of sale service, driving experience, after sale service and overall satisfaction, Mazda was also rated four stars on value for money and car servicing.
Hyundai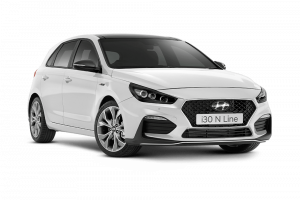 With a small car range that includes popular models like the Accent, i30 and Elantra, Hyundai might be a worthwhile dealership stop if you're looking for plenty of options in the small car segment. Although the South Korean brand has recently focussed on its SUV range, drivers still have plenty to get excited about, with Hyundai performing consistently well in this year's results, scoring four stars across the majority of research categories, including driving experience and overall satisfaction.
Toyota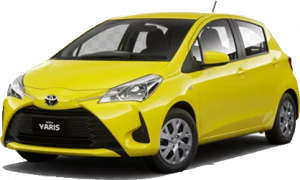 With a vehicle for almost every occasion, Toyota is a popular brand on the roads. In its small car line-up, Toyota offers people favourites like the Yaris and Corolla, as well as the hybrid Prius C for those looking to be a bit greener. Improving from last year's results, Toyota was rated five stars in multiple categories, including reliability, point of sale service and driving experience, and earned the only five-star result for car servicing. Toyota rated four stars for after sale service, value for money and overall satisfaction.
Honda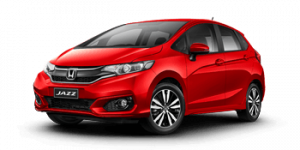 Rather than offering a wide variety of small cars, Japanese manufacturer Honda has seemingly chosen to drive quality over quantity, particularly with its modest Jazz model which has been a big hit with Aussie motorists in recent years. With four stars across the majority of research categories this year, including car servicing, reliability and overall satisfaction, Honda scored three stars for value for money. For those after a more environmentally-friendly car, you might have to wait a little bit longer with Honda, with an electric Jazz model expected to be released sometime in 2020.
Volkswagen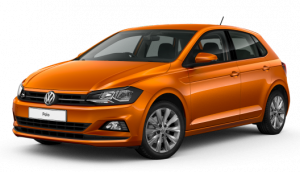 You'd be hard pressed stepping out onto the streets of Australia and not seeing a small Volkswagen car, with the German brand exploding in popularity in the past decade, well and truly cementing itself in the small car market with the Golf and Polo models. Fans of the Beetle might have to resort to second-hand however, as its production will end this year, although the model will likely make a re-appearance as a fully-electric model in future. In this year's ratings, Volkswagen was rated four stars for value for money and overall satisfaction, three stars for after sale service and point of sale service, while it also achieved top marks for reliability and driving experience.
Kia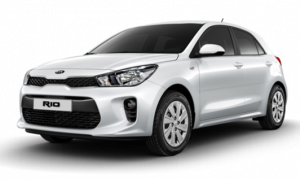 Best-known for its Rio models, Kia has diversified its small car line-up to include the Picanto and Cerato models to bolster the ranks. While recent focus has been on the Korean brand's SUV range, motorists still have plenty to choose from when it comes to finding a smaller ride. Still shrugging off its old image as a 'cheap and cheerful' brand, Kia was the only brand to achieve a five-star rating for value for money in this year's comparison (making it back-to-back in that category), with four stars for reliability, driving experience and overall satisfaction. It was rated three stars in all other categories.
Holden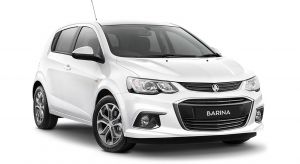 Best-known for the V8s and Bathurst, Holden has plenty of small options for motorists to drive away in, including models like the Spark, Barina and Astra that are all still available. While production may have slowed down due to the closing of its Aussie manufacturing plants, you can still find a new Holden small car at your local dealership. Scoring four stars for driving experience and point of sale service, the brand was rated three stars for overall satisfaction, reliability, after sale service and value for money.
Suzuki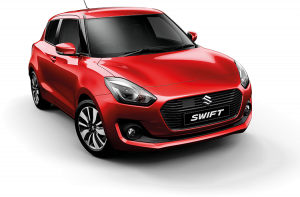 Offering one of the larger ranges of small cars, Japanese brand Suzuki is well-known within the market, thanks in part to its flagship model, the Swift. With a Swift Sports model also available, the Suzuki small car range has expanded to include the Baleno, offering a number of options for potential-buyers to test drive. A past 'three-peat' winner in the Canstar Blue small car category, Suzuki has suffered a surprising fall from grace in 2019, rounding out this year's results with three stars over the majority of categories, including value for money, driving experience and overall satisfaction.
Compare Car Rental Prices
Is a small car the best fit for me?
Choosing which car to drive off into the sunset with can be quite a personal choice, as all motorists have their own driving styles and preferences. The decision to go with a small car is a popular one, with many Australian drivers choosing to scale back in size to maximise on fuel and running costs – as well as find a parking space!
Price was the biggest influencer for those purchasing a new small car, our research found, with 24% of respondents making their decision based on the bottom line, while 23% were influenced by the running costs.
Ultimately, there's a lot to consider when it comes to buying a new small car, as the number of brands, models and additional extras make it a bit confusing, as well as stressful. As a result, it's recommended to shop around, and visit as many dealerships as possible to find the best fit. With small cars increasing in popularity, you'll no doubt find a suitable option for you, as well as a great deal if you know where to look and when to buy.
About the author of this page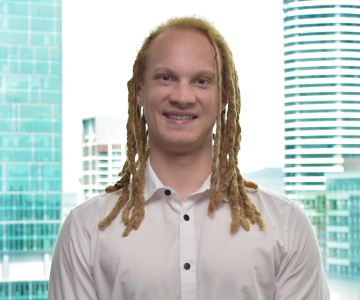 This report was written by Canstar Blue's Content Projects Lead, Dean Heckscher. He's our resident expert on all things automotive, health & fitness, streaming and more. Dean is also one of Canstar Blue's customer research report producers, helping to turn complicated subjects into easily-digestible information for our readers. He's passionate about helping consumers make better-informed purchase decisions on all manner of consumer goods and services.