Goodyear Autocare pulls into top spot for car servicing
For many of us, booking our car in for a service is a chore for another day, with our car often too crucial to our day-to-day lives to be out of action. However, put it off too long and you may end up doing more damage to your car, costing you further down the line. As a result, booking your ride in for a service can not only save you money in the long run, but also ensure you stay safe on the roads. But when it comes to booking your car in, who you choose to hand over the keys to is a big decision, with enough options to cause gridlock in the decision-making process.
With plenty of car servicing chains available, narrowing down which one to book with can be a struggle in itself, particularly if your car is a unique model or brand. To help you make a better-informed decision come servicing time, Canstar Blue annually surveys hundreds of motorists across the country, to find out about their experiences using some of Australia's biggest servicing chains. The idea is to help you make the right decision for your needs and budget, based on the experiences of motorists just like you who have recently 'been there and done that'.
This year Goodyear Autocare has come out in pole position, scoring five stars across multiple categories, including quality of car service, effectiveness of repairs, cost of parts and overall satisfaction.
Best Car Servicing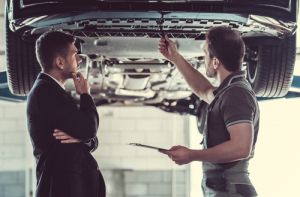 Canstar Blue's 2020 review of car servicing chains saw seven brands compared and rated in the following order for overall satisfaction:
Goodyear Autocare
Repco Authorised Service
Ultratune
mycar Tyre & Auto
Auto Masters
Bridgestone Select
Midas
While Goodyear Autocare may have taken out the top spot, the competition weren't too far behind, with Repco, Ultratune, mycar Tyre & Auto, Auto Masters and Bridgestone all scoring four stars for overall satisfaction, with Midas finishing on three stars overall.
Over half of the brands scored at least one five star rating, meaning there's plenty of benefits to shopping around, with Repco, Ultratune, and mycar Tyre & Auto all scoring five stars for value for money, while Goodyear Autocare, Repco and Ultratune shared a five star rating for effectiveness of repairs. While there were plenty of joint five star winners, Goodyear Autocare was the only brand to score five stars for quality of car servicing and cost of parts, while Ultratune was the only five star rating for time taken.
On the road again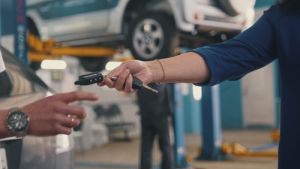 Our survey found that 41% of Aussie motorists always use the same car servicing chain. When asked why they stick with the same chain, they reported:
I trust them to do an honest job – 73%
They are reasonably priced – 59%
They are closest to my home or workplace – 44%
I can go to them for other things (e.g. tyres, detailing, etc.) – 29%
Out of habit – 17%
While some of us are creatures of habit, sticking to the same retailer or chain doesn't necessarily mean you're getting the best service or deal. 10% of survey respondents believe they have been made to pay for repairs their car didn't really need, with 8% stating that they have disputed the repairs and costs of a car service. To avoid any shady business, 13% looked up reviews before deciding on a car servicing chain to ensure they could trust them, while 12% tried to fix an issue with their car by themselves.
With survey respondents spending an average of $650 on their latest car service, it's no surprise that motorists are a bit wary when it comes to dropping the keys off – and why some of us are willing to get our hands dirty. But with plenty of options to choose from, and a bit of research, you'll be able to find the best car servicing chain for your needs and your budget.
Compare Car Rental Prices
By the book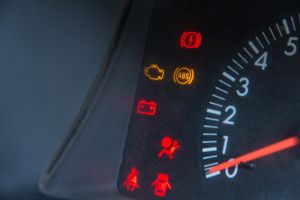 Without fail, our cars always seem to falter when we need them most. While 42% of survey respondents get their car serviced strictly per logbook recommendations, 13% have driven while there was a warning light on their car's dash, with 7% currently having a warning light on their dash at the time of the survey, meaning not all of us are giving our rides the care they need.
Young motorists (aged 18-29 years-old) are more likely than older drivers (aged 60-69 years-old) to have driven with a warning light showing (16% vs. 6%, respectively), our survey found. They are also more likely to only book in a service when they think there is an issue (16% vs. 12% of 60-69 year-olds), while older demographics are more likely to stick strictly to their logbook (53% vs. 34% of 18-29 year-olds).
While it's generally recommended to stick to the logbook to ensure your vehicle runs smoothly, and you don't meet with any issues while out on the road, it seems that more than a few of us are leaving it a bit too long between services.
Read on to find out what each chain offers for all things under the hood.
Car Servicing Chains
Goodyear Autocare

Well-known within the tyre industry, it's no surprise seeing the Goodyear Autocare logo make the step into car servicing. With over 120 locations around Australia, Goodyear Autocare allows you to book your service online, as well as discuss your booking request if you're looking to get a bit of extra work done under the hood.
Offering log book servicing, as well as the Essentials package – which includes an oil and oil filter change, brake fluid top-up, as well as steering and suspension inspection – you can also book in a fixed price car service to ensure you stick to a budget.
Goodyear Autocare additionally offers a number of tips and tricks on its website, helping for when you're looking to get the inside lane on proper car maintenance, or you're looking to make the most of your time behind the wheel. You'll also find a store locator online, ideal for when you need some repairs in a hurry. Business owners are also in luck, with Goodyear Autocare offering Fleet servicing, helping to keep the business wheels turning.
Goodyear Autocare came out on top with five stars for quality of car servicing, effectiveness of repairs, cost of parts and overall satisfaction, although was also rated just three stars for time taken, with four stars in all remaining categories.
Repco Authorised Service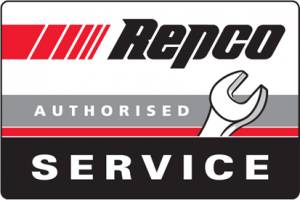 As Australia's largest independent service network, with more than 400 workshops across the country, Repco Authorised Service provides traditional car servicing, as well as a range of additional repair and inspection services for all areas of your vehicle. These services include wheel alignments, oil changes, battery exchange, suspension servicing and specialised accessory installation for those looking to make their ride stand out on the road. If you're looking to keep your business running smoothly as well, Repco Authorised Service also offers fleet servicing, making it handy for those constantly on the road.
In addition to car servicing, Repco Authorised Service also offers a 'Car Care Advice' section on its website, including all types of useful information, including travel tips and motoring laws for drivers to brush up on before setting out on the road. And if you do have troubles out on the roads, it offers a nationwide warranty for peace of mind.
Repco scored five stars for effectiveness of repairs and value for money, with four stars in all other categories, including cost of parts, customer service and overall satisfaction.
Ultratune


With more than 270 locations around Australia, Ultratune is a popular option for many motorists, whether you're looking for a new set of tyres or a car service. Bookings can be made online, with Ultratune offering a store finder on its website, making it easier for drivers to find their local retailer.
Service options include full log book servicing, as well as specific services for brakes, air conditioning and suspension, with Ultratune offering 12 months' free roadside assistance with any servicing purchase. Full servicing details are outlined on the website, allowing drivers to know what to expect with each service, as well as which service may be the best fit for their vehicle.
Ultratune allows drivers to sign up to its VIP Club, which gives members discounts and more personalised service, potentially suiting those looking to lock in regular services.
Last year's winner, Ultratune was rated five stars across multiple categories, including value for money and effectiveness of repairs, and was the only brand to score five stars for time taken and customer service. Ultratune also scored four stars in all other categories, including overall satisfaction.
mycar Tyre & Auto

Formally known as Kmart Tyre & Auto Service, newly-branded mycar Tyre & Auto still offers plenty of options for Aussie motorists, with more than 250 locations available around the country. Services can be booked online, with mycar Tyre & Auto additionally listing car brands that can be serviced at certain locations on its website.
mycar Tyre & Auto's service products start with its Essential Service, with packaged deals, logbook servicing and new car servicing also available. Additionally, mycar Tyre & Auto can conduct registration and safety inspections, as well as issue roadworthy certificates, ideal for those looking to get their car back on the road.
mycar Tyre & Auto also provides free six months' roadside assistance for those who purchase the chain's Essential Plus or Logbook services, with customers also able to cash in on Flybuys points on most servicing purchases, helping drivers to rack up their rewards points as a tidy bonus.
Scoring five stars for value for money, mycar Tyre & Auto was rated four stars in all other categories, including customer service, cost of parts, time taken and overall satisfaction.
Auto Masters

With more than 60 locations in Western Australia and South Australia, Auto Masters offers a number of services for motorists, including all types of car servicing, whether you need a new car service or you've left it too long since your last.
You can book a service online, with Auto Masters outlining what you can expect when you book your car in at one of its centres. In addition to repairs and services, Auto Masters also provides free water and oil checks if exploring under the hood is new territory for you, plus a free towing service if you've gone and broken down, helping to take some of the stress out of the situation, although some conditions apply, so be sure to read the fine print.
Auto Masters additionally claims to offer a money-back guarantee for fixed price services, with the chain also providing loyalty rewards and payment plans for motorists to use, with full details available through its website.
Scoring four stars across the majority of categories, including value for money, quality of car servicing, effectiveness of repairs and overall satisfaction, Auto Masters was also rated three stars for customer service.
Bridgestone Select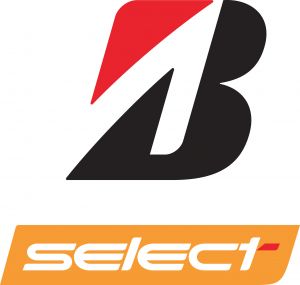 In addition to selling tyres for a wide variety of car types and adventures, Bridgestone offers car servicing through its Bridgestone Select Auto Services branch to help keep your engine running smoothly. Services include log book servicing, in addition to brakes, suspension, steering alignments and mechanical repairs, with Bridgestone Select servicing available at more than 100 locations nationwide.
Services can be booked online, with Bridgestone Select providing an online quote for those on a budget. In addition to mechanical repairs, wheel alignments and safety checks, Bridgestone Select offers Packaged Price Servicing at select locations for those looking to get more than just a service, with the Packaged deal focussing on safety and performance.
In addition to the family car, Bridgestone Select also delivers fleet servicing for local businesses, with a number of truck centres available around Australia, making it a handy option whether if you're driving four wheels, or 18.
Scoring consistently across the board, Bridgestone was rated four stars across every category, including time taken, cost of parts, effectiveness of repairs and overall satisfaction.
Midas

With humble beginnings in the 1950s, Midas (which is an acronym for Muffler Installation Dealers' Association Service) currently has over 80 locations across Australia, all of which are locally owned and managed. You can make a booking either online or via phone, with Midas offering a wide range of servicing and repair needs for both the family car or business fleets.
Offering the Essentials Service and Extensive Service if you're really looking to get into the nooks and crannies, Midas also offers specialised services tailored towards individual parts, such as the brakes, tyres, exhaust, battery, steering as well as a 4WD Servicing for those who enjoy going off-road. You can also book your regular logbook servicing through Midas as well, helping you to take care of any gremlins under the hood.
Midas have partnered with Humm to provide interest-free Buy-Now, Pay Later payments for when a blown tyre also blows your budget, with a Midas guarantee attached to goods and services for additional peace of mind.
Rounding out the results, Midas was rated three stars across all categories, including customer service, value for money, effectiveness of repairs and overall satisfaction.
Which car servicing chain should I choose?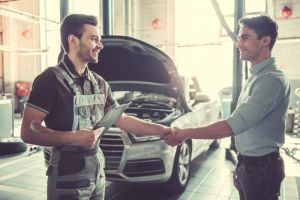 With today's cars becoming more complex under the hood, it's understandable to become a bit flustered when things go wrong. As a result, trusting the service you receive when you drop off your car to a mechanic or servicing centre is a big factor, as is price, customer service and the timeliness of any repairs. But with plenty of factors to consider, taking a bit of time to research the services on offer, as well as other considerations such as convenience and location, will ensure that you're not taken for a ride the next time a warning light pops up on your dash. Oh and, if it does, get it checked out!
About the author of this page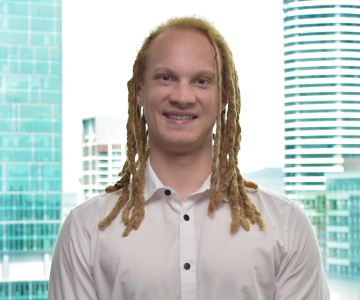 This report was written by Canstar Blue's Content Projects Lead, Dean Heckscher. He's our resident expert on all things automotive, health & fitness, streaming and more. Dean is also one of Canstar Blue's customer research report producers, helping to turn complicated subjects into easily-digestible information for our readers. He's passionate about helping consumers make better-informed purchase decisions on all manner of consumer goods and services.
Photo Credits: VGstockstudio/shutterstock.com, Somnuek Saelim/shutterstock.com, George Rudy/shutterstock.com