Fact Checked
BMW puts best foot forward in motorcycle boots ratings
While many of us literally go with the 'head over heels' approach when it comes to protective equipment, riding boots aren't something to be scuffed, especially considering that our feet are the closest body part to the road. But, when it comes time to lace up, motorcyclists are met with plenty of brands and boot types to pick from, causing many to kick up a fuss when it comes to making a decision.
But it's not a decision to take lightly, as a good pair of boots can not only look and feel great to wear, but may even provide superior protection in the event of an accident. To help you decide which brand could be best for your needs and budget, Canstar Blue produces an annual review of motorcycle boots, asking everyday riders about their personal experiences to give you a good idea of what to expect should you go for one of the brands included in our ratings (those which received the minimum required survey sample size of 30 responses).
This year, BMW topped our customer satisfaction ratings for motorcycle boots, with Aussies rating the premium brand best in various key categories.
Best Motorcycle Boots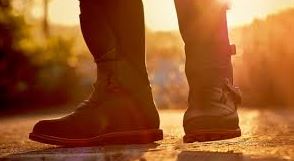 Here are the best brands of motorcycle boots in Australia, as rated by consumers in Canstar Blue's latest review:
BMW
Alpinestars
In a two-horse race, BMW had its nose (or feet) in front, scoring five stars for protection, functionality, value for money and overall satisfaction. Alpinestars also got five-star reviews for style & design, comfort & fit, durability and value for money, but finished on four stars overall.
Below, we go into detail about what these two brands have to offer in the boots department, plus what you can expect from other major brands not included in this year's report.
What to consider when buying motorcycle boots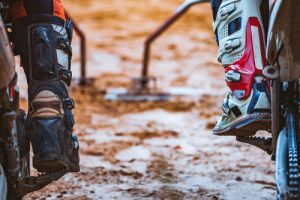 While there's plenty to consider when it comes to which brand and type of boot you walk out the door with, when asked about the main purchasing factor behind their newest boots, respondents to our 2020 survey answered with:
Comfort/fit: 27%
Degree of protection/safety: 23%
Brand reputation: 14%
Style/look: 11%
Cheap price: 9%
Needed a specific type: 7%
Came as part of a deal with other protective gear: 5%
To wear socially, not for bike riding: 3%
In our latest survey, 47% of respondents stated they feel safer when wearing their boots while riding, with 27% also researching boots before purchasing, highlighting that while they may not be the first thing you think of when it comes to motorcycle safety, boots are an important part in keeping you safe and sound while on the road.
Motorcycle Boots
BMW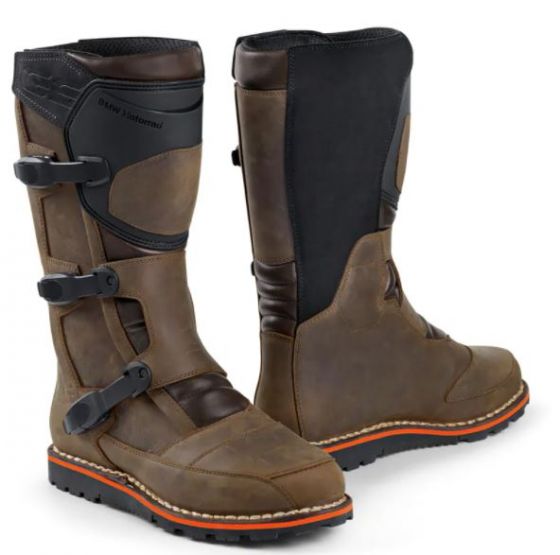 Suited mainly to road riders, BMW's boot range complements its cruiser-style motorcycle range, helping riders make the most of long journeys and road trips. Priced between $200 and $500, BMW's boots are – perhaps surprisingly – competitively priced in the market, making them a viable option for those looking for style and affordability.
Predominantly offering full-length boots, the BMW range includes the ProRace, PureShifter, CruiseComfort, Flow, VentureGrip and Urban boots, meaning there is something for everyone.
As the name implies, the ProRace range is better-suited to those who ride a sports motorbike, featuring side and heel guards, a gearshift lever protector, and suede leather on the inside of the bootleg for better contact with the motorcycle.
Meanwhile, the VentureGrip (pictured) and CruiseComfort are best-suited for touring riders, with windproof, waterproof and breathable Gore-Tex membrane included in each boot, with additional features such as quick-release fasteners and clamps and reflective material available on select boots.
For the style-savvy rider, BMW also has casual sneakers, including the Ride and Dry ranges to complement your outfit on a night out. The Ride sneaker is made from leather, with moulded protection on the heel, while the Dry sneaker includes air mesh for ventilation as well as BMW's OutDry technology to help keep your feet from getting wet when the weather turns… or when someone spills a drink.
BMW topped our ratings for motorcycle boots, earning five-star reviews for protection, functionality, value for money and overall satisfaction. It got four stars for style & design, comfort & fit and durability.
Alpinestars
With plenty of styles, colours and varieties available, Alpinestars is a well-known brand within the motorcycle industry, offering a number of options for your protective needs. The Alpinestars boot range will generally set you back between $200 to $600, depending on which pair you walk out the door with, making it one of the more expensive options available.
For those who prefer full-length boots, Alpinestars has options for both off-roading as well as those who stick to the bitumen. The line-up consists of the SMX (pictured) and Supertech R styles, suitable for both on-road and track riders, while the Stella range was designed specifically for women and their boot fit.
If short boots are more your style, the SMX range is available in a short boot, alongside the lightweight Faster range, which includes abrasion-resistant microfiber and a breathable mesh lining for the ideal balance between safety and comfort.
Alpinestars scored five-star reviews for style & design, comfort & fit, durability and value for money, and four stars for protection, functionality and overall satisfaction.
Other brands
Although BMW and Alpinestars were the only brands to reach the minimum sample size for our 2020 ratings, there are plenty of other brands available on the market, including the below.
Harley-Davidson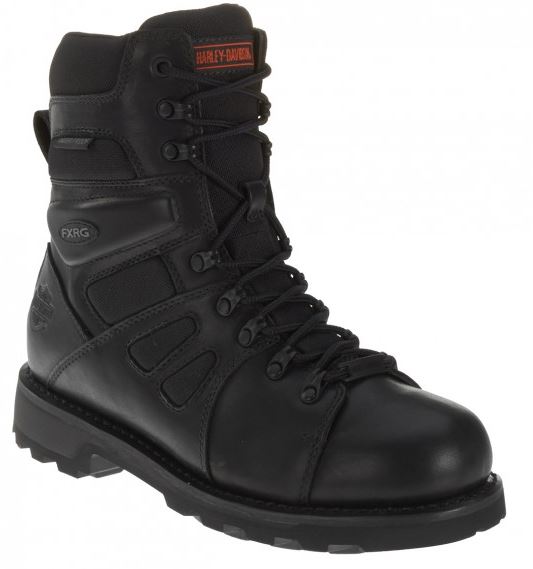 Offering a number of full-length and combat boot models, Harley-Davidson may not be the brand you turn to if you do most of your riding off-road, but could be a good choice for those keen on long road trips. Most models are made with leather, making them equally a fashion statement as they are a piece of protective equipment. Harley-Davidson's motorcycle boots are also made with rubber outsoles for additional comfort and protection.
If you're prone to getting caught in the rain, then Harley-Davidson has waterproof boots under the Harley-Davidson Performance range, which include a breathable membrane to seemingly help with ventilation for when the rain comes and things get soggy. If you're looking for the top-of-the-line, the FXRG boot (pictured) could be the best fit for you with waterproof lining, shock-absorbing comfort technology and reflective material included to keep you safer on night time rides.
DriRider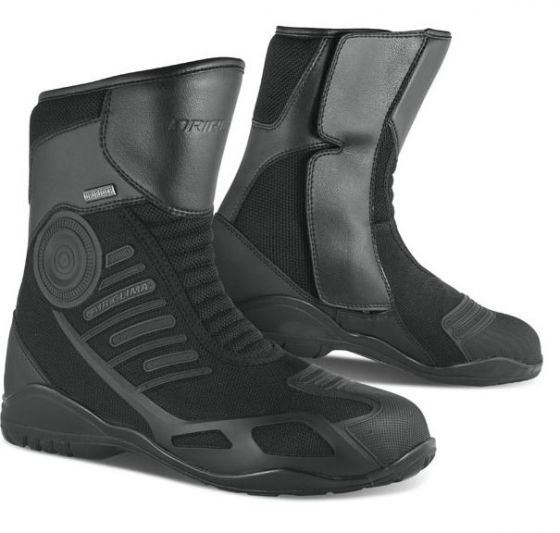 Aussie brand DriRider offers a range of protective gear to keep you safe while out on the roads, with its boots priced between $100-$300, making it competitively priced in the market. Popular DriRider boots include the Adventure model for off-roading, as well as the Air-Tech and Climate boots for rider comfort on longer journeys. Both the Air-Tech and Climate range (pictured) include waterproof lining, as well as ankle guards for increased protection, with anti-slip soles and reflective patches for additional rider safety.
Other DriRider boots include the likes of the Stealth boot if you're after a full-length model, as well as the shorter Street boot range, ideally suited for those who usually stick to the busy city streets when riding. If you're looking for something a bit more on the casual side, the IRide or Urban boot may be more your speed, each with lightweight material for those nights out, as well as a bit of protection in case you need to hop on your bike.
Fox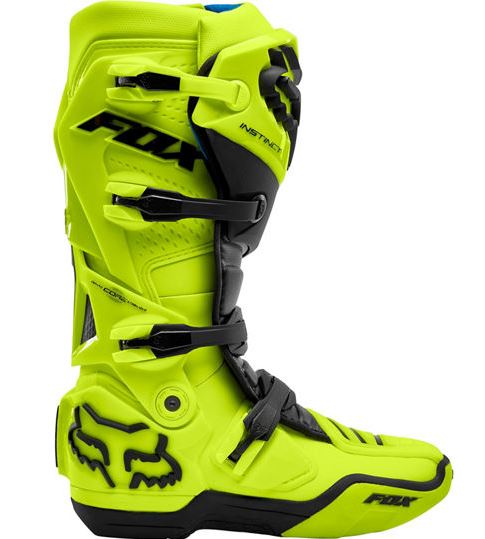 Made primarily with the off-road rider in mind, Fox provides a range of short and full-length boots for Motocross and dirt tracks, with the specialised brand one of the more expensive picks on the market, priced between $300-$700.
Primarily available in the Instinct line, Fox provides a number of colour schemes to help you stand out on the track. Features include the Hinge Lockout system, which stops motion before hyperextension, as well as a new Duratec compound to improve grip and durability. If a full-length boot isn't your style, Fox additionally offers the Bomber short boot, made from full synthetic leather and TPU plating to ensure critical impact zones such as the toe and heel are protected, with a lace-free design to ensure you don't get tangled in any part of the track or your bike.
You may also be interested in:
Which motorcycle boots should I buy?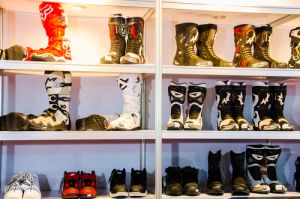 While shoes might be one of the first things we decide on when choosing an outfit, boots often aren't the first thing that Aussie motorcyclists reach for when it comes time to hit the road. However, with plenty of brands offering protective equipment, riders are starting to come around when it comes to keeping their feet protected, although deciding on the right boots can still cause many to get cold feet.
With good quality motorcycle boots typically costing between $200 and $1,000 − and 17% of our survey respondents owning multiple pairs of boots – it can be a costly piece of safety equipment, meaning it's not an area you'll want to step foot in without a bit of research.
Ultimately, which pair of motorcycle boots you decide to strap on will come down to your personal preference, as well as where you plan on riding, as each surface and bike could require a different level of protection for your feet and toes. As a result, it's best to do your homework and try out several boots before deciding which pair to buy. If you spend lots of time on the road, comfort is crucial. But so is your safety.
About the author of this page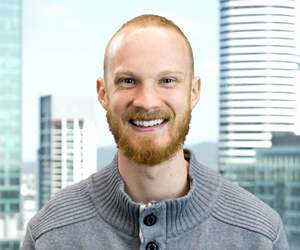 This report was written by Canstar Blue's Content Projects Lead, Dean Heckscher. He's our resident expert on all things automotive, health & fitness, streaming and more. Dean is also one of Canstar Blue's customer research report producers, helping to turn complicated subjects into easily-digestible information for our readers. He's passionate about helping consumers make better-informed purchase decisions on all manner of consumer goods and services.
Photo Credits: ChocoPie/Shutterstock.com, PPstock/Shutterstock.com, Chatchai Somwat/Shutterstock.com.