Avis up to speed in hire car ratings
Travelling can be an exciting time, even if you're just staying in the country. However, while a road trip with friends can be an ideal getaway, you may not be able to do it in your own car. Thankfully, there are plenty of rental car options available around Australia, but which one should you choose for your next trip?
While it's tempting to simply go for the cheapest option available, it may not pay off in the long run, as you might get an experience that matches the price tag. And with 83% of respondents to Canstar Blue's latest survey on the subject stating that they had hired a car for leisure, you don't want a disappointing rental experience ruining the rest of your holiday.
Whether you need a set of wheels for your next holiday or business trip in a new city, read on to find out which provider may be the best option for you, as well as what you can expect when you get behind the wheel. Our annual review of major hire car operators aims to find out which are the best-rated in the eyes of the people who know best – Aussie consumers who have actually paid for their services. So, what did we find?
Compare Car Rental Prices
Best Hire Cars
Canstar Blue's review of hire car providers saw five major brands compared, rated in the following order for overall customer satisfaction:
Avis
Hertz
Thrifty
Budget
Europcar
The good news is there were plenty of five-star ratings this year, with Avis claiming top marks in all research categories. In fact, each provider except for Europcar earned at least one five-star review. Hertz and Thrifty joined Avis at the top for value for money, while Thrifty and Budget shared the top spot with Avis for customer service.
Our survey revealed lots of insights into what Aussies think about hire car companies and their personal experiences:
Top Hire Car Providers
Avis

Avis has been operating for more than 70 years, with thousands of locations in more than 150 countries. And with over 200 centres in Australia, local consumers have plenty of options for hire cars regardless of where their next trip takes them.
Fees and charges are outlined via the Avis website, with FAQs and car rental terms and conditions also available online to help with the planning stage of your next trip. To also assist with that planning, Avis outlines various promotional offers, with users potentially scoring portable Wi-Fi, vehicle upgrades and car hire for additional days, giving consumers plenty of options when it comes to that weekend away.
The Avis mobile app will also streamline the rental process, allowing you to skip the queue when you go to pick up your rental car as well as manage or upgrade your booking on the go. Receipts and trip history are also available through the app, making it easier for businesses to track expenses. Avis offers Qantas Points for individuals and businesses, helping to set you up for your next trip.
Turning around last year's results, Avis scored five stars in all categories, including customer service, transparency of costs, value for money and overall satisfaction.
Hertz

Founded over 100 years ago, Hertz has expanded to nearly 10,000 locations across the globe, operating in more than 150 countries. In Australia, Hertz has over 200 locations, helping Aussies get to where they need to be. And with a wide variety of vehicles available – including small cars, convertibles, hatchbacks and people movers with wheelchair access – Hertz may be the car hire company of choice for many.
Hertz offers discounts and partnerships to help save customers while on the road, while also providing reward programs for both individuals and businesses to make further savings. Hertz' Gold Plus Rewards plan offers priority service at car hire locations, plus discounts and the opportunity to earn bonus points for future upgrades.
Additionally, the Hertz Business Solutions program provides similar incentives for future trips, including lower accident excess costs, no surcharge for younger drivers, a dedicated billing website and the ability to earn Virgin Velocity points. The Hertz mobile app allows users to reserve a car, find parking, access roadside assistance and update your reservation.
Scoring five stars for value for money, quality of vehicle and transparency of costs, Hertz was rated four stars for customer service, availability of vehicle type and overall satisfaction.
Thrifty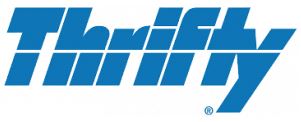 With more than 170 locations around Australia, Thrifty stocks a range of vehicles for you to drive away in, including compact cars, SUVs, luxury models and even trucks available for hire. A driver's licence or equivalent is necessary, with additional permits required for those looking to hire trucks or other larger vehicles.
Thrifty has a minimum age of 21 to hire a vehicle, although those aged between 21 and 24 will incur an additional cost. Thrifty has a minimum 24-hour rental period, but also offers discounted rates for those looking for a long-term hire.
For businesses with employees who regularly travel, Thrifty has small business and corporate accounts, potentially offering savings across rentals, accommodation and roadside assistance in addition to Virgin Velocity points and even free vehicle upgrades. Thrifty provides a number of additional extras, including prepaid fuel, GPS units and strollers, plus baby and booster seats to help the whole family enjoy the trip.
Rated five stars for transparency of costs, value for money, quality of vehicle and customer service, Thrifty also scored four stars for availability of vehicle type and overall satisfaction.
Budget

Budget has hire car centres across the globe, including more than 200 locations in Australia to help with your next family holiday, business trip and everything in between. Offering a variety of cars – including luxury models for the adventurous type, people movers for the whole family, as well as small cars and 4WDs for those after something specific – Budget also offers truck hire, which includes utes, vans and small trucks, to help you with whatever you've got planned. You can also score some Qantas Points and Flybuys Points, so be sure to enter your details when booking for maximum rewards.
Budget generally accepts cash, credit and debit cards, cheques, and prepaid vouchers bought through travel agencies, although it's best to confirm specific payment methods before you set out on your big adventure. Additionally, age restrictions may also apply in some locations, with those under 25 likely to incur additional costs.
Budget offers plenty of information through its website, including the terms and conditions for you to peruse beforehand, making the final decision less stressful when it comes to putting pen to paper. Offers are also outlined on Budget's website, allowing families and businesses to save on their next trip. Bookings and car hire may be subject to availability, as well as how many other customers are looking to make the same trip, so be sure to book in advance. You can also book and manage your car hire via the Budget app, available through the App Store and Google Play.
Scoring five stars for customer service and quality of vehicle, Budget was rated four stars in most other categories, including value for money and overall satisfaction, with a three star rating for availability of vehicle booked.
Europcar

Originating in France about 70 years ago, Europcar now has locations in 140 countries worldwide, with more than 100 in Australia. With a number of vehicle types available to rent, travellers can narrow down their options by transmission type, luggage space, seat numbers and emission levels, helping you to stay comfortable on the road.
Europcar offers 24/7 service in most major airports, as well as offering 24-hour roadside assistance, with a number of offers and discounts available through its website to help those on a budget. Europcar also has a fleet of vans and trucks available for those looking to move house, or to help those likely to pack big for business trips.
Europcar also provides a free worldwide loyalty program which includes multiple tiers to suit your rental habits, as well as give you the opportunity to save on your next rental. Sign-up for the Privilege program is available through Europcar's website. Europcar offers a mobile app for those on the go, allowing users to book, manage or alter their bookings regardless of where they are, as well as find the nearest centre.
Despite earning top spot last year, Europcar was rated just four stars for quality of vehicle and three stars in all remaining categories, including availability of vehicle type, customer service and overall satisfaction.
Other Car Rental Companies
Beyond the major hire car names, there are a few alternatives floating around that can offer something different, or something more competitive. Here are just a few of the other hire car operators to keep an eye out for.
Jucy: best known for its unique lime green and purple coloured minivans, also covers cars in its fleet for hire. Jucy stands out for its friendliness for younger drivers – you only need to be aged 18 to hire and drive a Jucy rental, rather than the minimum age of 21 that most other hire car providers require.
Redspot: a well-known smaller operator, offers a number of vehicles for hire and extras to add on to make your trip more comfortable. Available in all states and territories, as well as in New Zealand, Redspot may be worth checking out if you're looking to fit a tight budget.
Keddy: is a subsidiary of Europcar, offering car hire services though tour operators, travel agents and booking intermediaries, potentially making it ideal for those looking for a set of wheels for their next holiday.
Dollar: otherwise known as 'Dollar Rent A Car', is a subsidiary of Thrifty, and is available around Australia, with a range of vehicles (including luxury convertibles) for when you want to let your hair down, or small vehicles for when you're travelling solo.
Enterprise: while an older hand in the global market, is one of the many newer entrants to the Australian hire car market, primarily operating out of major metro areas and airports, focussing on short-term rentals for those who are only getting away for a few days.
Sixt: a car hire company that has been operating for over 100 years in Europe, provides rentals around Australia, including luxury cars, to help you get to where you need to be. Sixt also offers a range of deals on its website for those looking to snag a bargain.
East Coast: services the major cities along the east coast of Australia, as well as Adelaide and Tasmania. The company claims that as one of the largest independent car hire companies in the country, customers can expect lower prices with better value for money.
Things to know when hiring a car
When it comes to choosing a provider to hire from, there's plenty to consider before you sign on the dotted line, especially if it's your first time. The first thing that should be on your to-do list is to read the rental agreement, as this will ensure that you avoid any nasty surprises, and that you know what you're covered for in case you get into an accident. Most providers publish their terms and conditions online, but only 29% of respondents to our survey said they read the T&Cs before finalising their agreement.
Regardless of whether or not you pick through the agreement with a fine-tooth comb, it's a good idea to inspect your vehicle before you drive off, as you won't want to be paying for any damage that you didn't cause. 54% of survey respondents said they checked the vehicle for any damage before driving off, while 40% read the vehicle condition report, with 31% taking photos of the hire car before setting off on their journey. Taking precautions like these could help you avoid a costly and uncomfortable experience when handing back the keys.
Where can I hire a car?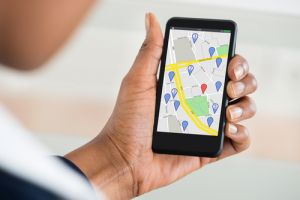 Nothing can put the brakes on your trip like realising you'll have to add extra travel time to simply pick up your ride. While there are plenty of hire car providers available for you to choose from, location, as well as the ability to drop off your rental at a different location, might be the biggest factor in deciding which operator you book through.
If you're looking to visit a major city, here are a few guides to help you find the best provider for your journey:
Common hire car fees and costs
Regardless of whether you're just travelling for the day, or you're looking to set off for a few weeks, hire cars can quickly rack up a larger bill than expected, with 8% of survey respondents finding the actual cost of hiring a car was more than what they had originally been quoted, down from 35% last year. 5% said that they had to pay additional charges they weren't expecting after returning the vehicle. Here is a list of common costs that you could find on your final invoice:
Daily rate
Vehicle Registration Fee
Goods and Service Tax
Administration fee
A debit or credit card fee
Late Charges
Fuel fee
One-way fee
To avoid forking out more than you need to, there are a number of things you can do to cut your rental costs, including booking in advance, cutting back on any extras, as well as sticking closely to the agreed terms to avoid any additional fees.
Do you need car hire insurance?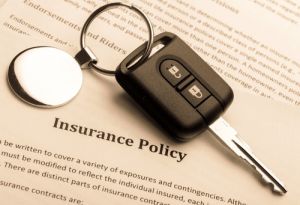 Insurance is a daunting thing to tackle, particularly if you're not sure what you should be getting. While you'll need some form of insurance to get behind the wheel of your own car, insurance isn't compulsory when you hire a vehicle, but it is generally recommended, as you won't want to be left dealing with the costly aftermath if you meet with an accident. The vehicle you take off the lot will be insured against any damage, with providers also outlining what to do if you get in an accident in their terms and conditions. But the excess could still set you back hundreds, and potentially thousands of dollars, which can cut your holiday short. So, should you buy hire car insurance, and should you get it from your hire car provider?
In our latest survey, 61% of respondents took out car insurance with the hire car company they booked through, but 5% felt they were unnecessarily upsold hire car insurance. While it might be convenient to just take out insurance through your hire car provider when you go to pick up the keys, it may prove to be a costly expense. Did you know that many domestic travel insurance policies will cover you for hire car excess? Just 18% of survey respondents were aware, meaning many could have saved themselves a few bucks!
Does my car insurance cover a hire car?
Depending on which provider you have insurance with, and what policy you have, you will generally be covered behind the wheel of a hire car. But before you rush out the door, you should note that this is generally only in the event that your primary car has been in an accident and you've received a hire car as a short-term replacement. So while you can technically be covered under your insurance to drive a rental, you won't be able to book a trip away and use a hire car under your insurance policy, meaning it's best to take out insurance with your provider, or check if you're covered under your travel insurance.
With so much to consider when it comes to getting away for a few days, looking into all of your options before setting off could save you a bit of money, as well as a lot of heartbreak if your trip doesn't go to plan. While some providers may offer the cheapest price tag, looking into areas such as insurance and provider locations can also play a big part in which provider you go through. After all, you don't want to be stressed out before your trip.
About the author of this page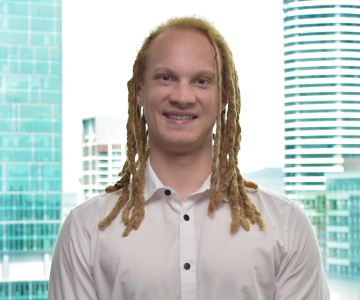 This report was written by Canstar Blue's Content Projects Lead, Dean Heckscher. He's our resident expert on all things automotive, health & fitness, streaming and more. Dean is also one of Canstar Blue's customer research report producers, helping to turn complicated subjects into easily-digestible information for our readers. He's passionate about helping consumers make better-informed purchase decisions on all manner of consumer goods and services.
Photo Credit: Andrey_Popov/shutterstock.com, Billion Photos/shutterstock.com