Let's face it, despite price fluctuations, the cost of petrol probably isn't going to become cheap anytime soon. With many car fuel tanks over 50 litres, many of us are regularly spending over that each time we fill up. A recent Canstar Blue survey found that the cost of fuel is a major strain on their finances of 39% of motorists, although almost a third (30%) also said they fill up at the same station regardless of price. But what you might not know is, with petrol it still pays to shop around. Not only that, but signing up to various loyalty programs that petrol stations offer can also be a good way to save a few bucks, or earn yourself some rewards. So, what do the petrol stations offer? Let's take a look and offer a guide as to which might be best for your bowser budget.
Supermarket Fuel Rewards Cards
These are probably the most popular and well-known of fuel loyalty cards, with Coles and Woolworths dominating the petrol landscape in Australia for quite some time.
Coles Fuel Discounts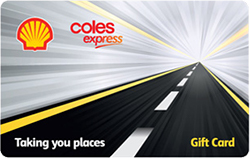 In partnership with Shell, the Coles Express modus operandi for some time now has been to offer 4c off per litre of fuel when you spend $30 or more at a Coles store, including Coles itself, as well as liquor stores such as Vintage Cellars and Liquorland. There are nearly 700 Coles Express stores nationwide, with Flybuys also available as a potential reward and incentive. With Flybuys you can earn points on fuel, with one point per every $2 spent at a Coles Express location, whether it's on fuel or another in-store purchase. If you hit the road a lot, this could add up big time and save you some money on bigger purchases down the line.
Woolworths Fuel Discounts
In partnership with Caltex, Woolworths has much the same type of deal as Coles in that you can save 4c per litre if you spend over $30 on your groceries. Given the Woolworths group owns Safeway, BWS, Dan Murphy's and Big W, the potential to rack up savings is made easy. In some cases, you can even save 8c per litre on fuel during special offers, and with Woolies' Everyday Rewards program, you can earn one point per dollar spent. You can share your fuel discounts with up to five other registered Woolworths Rewards members by linking your cards, meaning if you find a cheap petrol price, every can cash in.
Costco Fuel Discounts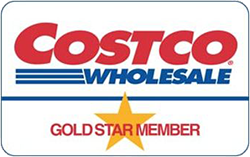 Costco sources its fuel from Mobil, so you get the same product you'd expect from the well-renowned service station. As most of us know, Costco is a big-box supermarket, specialising in bulk discounts and huge jars of Nutella. As for its fuel, with Costco you can expect prices to be cheaper by a couple of cents per litre over the competitors. The catch is that you need to pay for it at the pump and be a member of Costco, which costs around $60 a year, which will require quite a few fill ups to negate.
Mobil 7-Eleven Fuel Discounts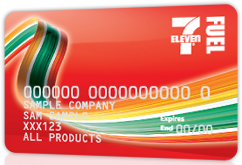 You may know 7-Eleven as the place to get a dirty street pie and 2-for-$6 Powerades after a big night out, but 7-Eleven uses Mobil fuels to deliver a competitive alternative to other servos. 7-Eleven's service stations offer a fuel card with no monthly fee – but does have a 35c fee per transaction. What's more is that 7-Eleven has a 'Fuel Watch' app, where you can scan for the best deal in your area, and lock-in the price for seven days. You can time this for when the fuel cycle is cheapest and potentially save some dollars. You could then use that money to treat yourself with a Slurpee.

Shopping for tyres? Check out JAX Tyres & Auto
Service Station Rewards Programs
If you don't like what the supermarkets have to offer then don't fret, because the regular old service stations also have a range of discount and rewards programs to tempt you in.
Puma Energy Fuel Discounts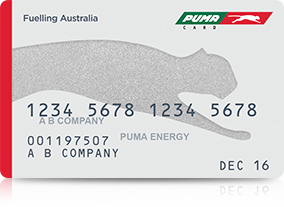 The Dutch company seems to be popping up everywhere, having acquired Neumann petrol stations. Puma doesn't have any official nationwide supermarket affiliations, but does offer 4c per litre discounts for those who are a member of either RAC in Western Australia, or RACQ in Queensland. It also has a fuel card system with low fees, along with a Local Rewards Discount Card, which can be picked up in store. With over 400 locations Australia-wide, Puma is fast becoming a great competitor in the petrol station battle.
BP Fuel Discounts
BP became the first fuel company in Australia to announce an external rewards program partnership when it teamed up with Virgin Australia's Velocity Frequent Flyer program to offer motorists frequent flyer points for every stop at the bowser. From time to time, you can earn bonus points by signing up to Velocity and filling up at a BP servo. BP also offers regular sales and specials, including an 8c discount on fuel if you buy select products in-store. BP has more than 1,000 locations around the country, making it easy to track down a discount. Plus, if you hold an American Express credit card, you can save on card service fees when you pay your BP Plus account with Amex.
Ampol/Caltex Fuel Discounts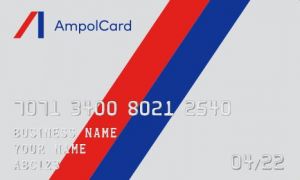 With Caltex recently rebranding to Ampol, motorists can expect a number of new incentives along with way to keep them topped up. Current Caltex fuel card holders can still use their loyalty programs, although it may be best to look into rebranding yourself so that you don't miss out on any deals. Ampol has partnered with Woolworths, allowing motorists to earn Everyday Rewards Points and save up to 4c per litre at the bowser through docket deals, while NRMA Benefit members can also expect to see a saving of up to 5c per litre at participating locations. Ampol have also partnered with Toyota and Hyundai to provide fuel discounts to drivers, with Uber drivers able to save on premium and regular fuel at participating metro locations around Australia to help get to where you need to be.
---
Read more: Which petrol should you use?
---
Third Party Fuel Rewards Programs
If none of the above sound like good options for you, then going for a smaller – but still viable – rewards program may be an option. What's more is that you may in fact be benefiting Aussie small businesses in the process.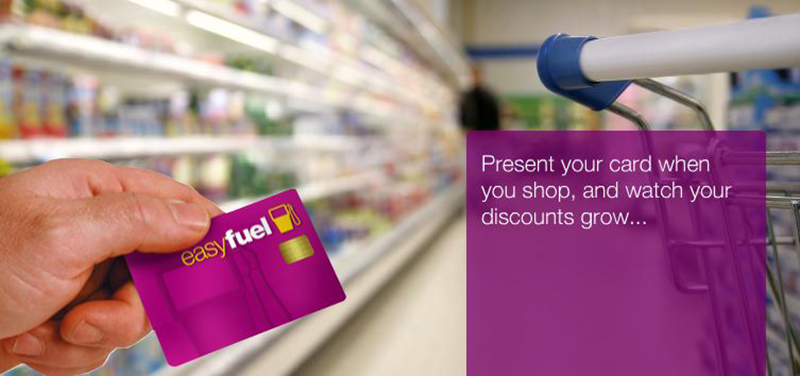 EasyFuel
EasyFuel offers a discount on fuel with a difference. With this program, you can even accumulate the discount until you have enough to save 20c per litre on a 50L tank of fuel. The list of places where you can earn points is long and diverse, but most are generally independent, family-owned businesses. It's not just food either – anything from carpet cleaning to automotive services is covered. Participating service stations also vary, from Humpty Doo to Wonglepong and everywhere around and in between. Watch out for that expiry date though – EasyFuel discounts only last 60 days.
You may also be interested in:
Are fuel discounts worth the effort?
The end message is that no matter where you shop, always be on the lookout for various discounts or rewards programs that can help you save the next time you go to fill your car up. While it rarely makes sense to just spend money – usually $30 or more – to save a few cents per litre of fuel, timing up your fuel purchase in lieu of your grocery shop can save you a few dollars here and there, adding up in the long run. However, if you don't fancy lining the big grocery chains' pockets any further, there are a number of smaller rewards programs that nobly help support small and independent businesses. In the end, it's worth shopping around, and shopping smartly – the end result could be quite a saving off your annual fuel bill.