Whether it's for the worksite, the school run or a trek through the bush, a 4WD has long been a way of life for many Australians, with the extra power and control big selling points for many motorists. While often mistaken for SUVs, there's more than meets the eye when it comes to the 4WD, with alterations to the gearbox, suspension and engine setting it apart.
Though the SUV may have taken over the city landscape, the 4WD is still a hugely popular option for many, particularly those in rural areas or those who work in the trades, with the 4WD capabilities making it easier to get to the worksite, as well as the family holiday destination. If you're looking for something with a bit more grunt to it for your new set of wheels, read on to find out just what brands might be in the running to be your next purchase.
4WDs in Australia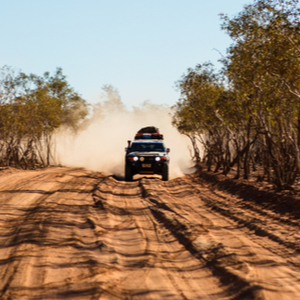 With plenty of brands, models and makes available for Aussie motorists, it can be a tough ask to narrow down the field when it comes to finding one to drive off into the sunset. If you have your heart set on a 4WD, here are the brands that offer these models in Australia:
Chevrolet
Ford
Great Wall
Holden
Isuzu
Jeep
Mazda
Mitsubishi
Nissan
SsangYong
Suzuki
Toyota
Volkswagen
Chevrolet
It may not be the first option you'll think of when it comes to finding a 4WD for Australian roads, but American brand Chevrolet has slowly made its way into the local market, with most models coming in a 4WD pick-up model. Stablemate to Holden under the General Motors banner, Chevrolet – otherwise known as Chevy – models are hard to miss, with the "everything's bigger in America" mantra certainly translating into their vehicles.
Chevrolet 4WD models include:
Sportscat SV
Sportscat V
Silverado 2500HD WT
Silverado 2500HD LTZ
Silverado 2500HD LTZ Midnight Edition
Silverado 2500HD LTZ Custom Sport
Silverado 3500HD LTZ
Ford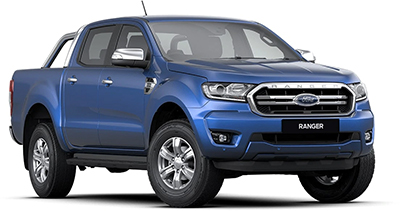 While more focused on its American market, Ford still has plenty for the Aussie motorist, including a number of 4WD models such as the Ford Everest and Ford Ranger, suitable for those looking to pack plenty in for their big weekend away, or for those big jobs. The Ford Everest, otherwise known as the Endeavour in some overseas markets, has been in production since 2003 and is now in its fourth generation, while the Ford Ranger has been a popular model for the Ford brand, with production starting back in 1983.
Ford 4WD models include:
Everest Trend
Everest Titanium
Ranger 4×4 XL Single Cab
Ranger 4×4 XL Double Cab
Ranger 4×4 XL Super Cab
Ranger 4×4 XLS Double Cab Pick-up
Ranger 4×4 XLT Double Cab Pick-up
Ranger 4×4 XLT Super Cab Pick-up
Ranger 4×4 Wildtrak Double Cab Pick-up
Ranger 4×4 Wildtrak Double Cab Pick-up
Ranger Raptor Double Cab Pick-up
Great Wall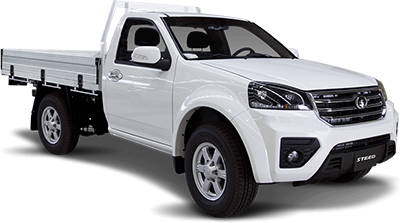 One of a number of Chinese brands to enter the Australian market over recent years, Great Wall predominantly manufactures utes, with the Steed the flagship model. Also known as the Wingle in overseas markets, the Steed has been in production since 2006, replacing the Great Wall Sailor model, and is available in a number of cab sizes, whether you usually ride solo, or you've got a few passengers to ferry to and from the worksite.
Great Wall 4WD models include:
Steed Single Cab
Steed Dual Cab
Holden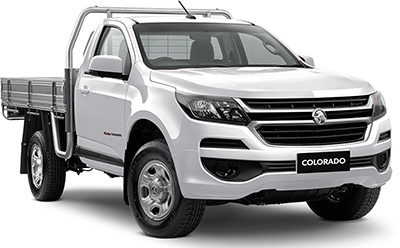 While now more focused in supporting parent company General Motors in expanding its American market, Holden still has a number of 4WD options for Aussies to consider. Holden offers the Colorado for the work site, with the utility introduced back in 2008 to replace the Holden Rodeo. Those wanting something a bit more family-friendly may look to the Holden Trailblazer, a seven-seat 4WD and one of Holden's newest additions to its line-up.
Holden 4WD models include:
Colorado Single Cab
Colorado Space Cab
Colorado Crew Cab
Trailblazer LT
Trailblazer LTZ
Trailblazer Storm
Trailblazer Z71
Isuzu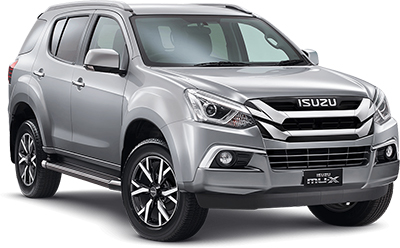 A Japanese brand known for its commercial vehicles, Isuzu may not be the brand for you if you're after a small vehicle, with most of its non-commercial range made up of the 4WD D-Max and MU models. The D-Max is Isuzu's flagship model, manufactured since 2002, with the MU model introduced as the wagon counterpart of the D-Max.
Isuzu 4WD models include:
D-Max Single Cab SX
D-Max Space Cab Ute LS-U
D-Max Crew Cab SX
D-Max Crew Cab LS-M
D-Max Crew Cab LS-U
D-Max Crew Cab LS-T
MU-X LS-T
MU-X LS-U
MU-X LS-M
Jeep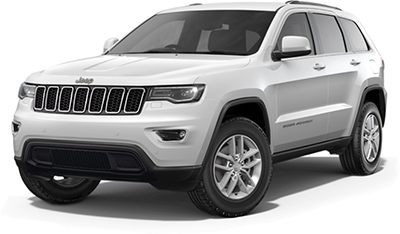 A brand made famous through the Second World War, Jeep today has a number of larger vehicles on offer for motorists to choose from, including a number of 4WD options. Two of its more well-known models – the Wrangler and the Grand Cherokee – are available with 4WD, with the Wrangler appearing on roads since 1987, while the Grand Cherokee touched down on bitumen in 1993.
Jeep 4WD models include
Grand Cherokee Laredo
Grand Cherokee Limited
Grand Cherokee Trailhawk
Grand Cherokee Overland
Grand Cherokee Summit
Grand Cherokee SRT
Grand Cherokee Trackhawk
Wrangler Sport S
Wrangler Overland
Wrangler Rubicon
Mazda
Known for concentrating on the small car and SUV markets, Japanese manufacturer Mazda still has something for those looking for a bit more grunt. However, if you're after a 4WD, you'll have to settle for the BT-50 ute, although there's still plenty of variety within the BT-50 line-up, including single and dual cabs, along with pickups available for purchase.
Mazda 4WD models include:
BT-50 XT Single Cab
BT-50 XT Dual Cab
BT-50 XT Freestyle Cab
BT-50 XT Pickup
BT-50 XTR Pickup Single Cab
BT-50 XTR Pickup Dual Cab
BT-50 GT Pickup
BT-50 Boss Pickup
Mitsubishi
Covering all vehicle sizes from small cars to commercial fleets, Japanese brand Mitsubishi also has a number of 4WD models for motorists to choose from, including the Pajero and Pajero Sport for those family vacations, or the Triton for all your worksite needs. Known as either the Montero or Shogun in global markets, the Pajero is in its fourth generation, while the Triton has been in production since 1979, with the ute now in its fifth generation.
Mitsubishi 4WD models include:
Pajero GLX
Pajero GLS
Pajero Sport GLX
Pajero Sport GLS
Pajero Sport Black Edition
Pajero Sport Exceed
Triton GLX Single Cab
Triton GLX Double Cab
Triton GLX Club Cab
Triton GLX ADAS Club Cab
Triton GLX ADAS Double Cab
Triton GLX Pickup
Triton GLX ADAS Pickup
Triton GLX+ Club Cab
Triton GLX+ Pickup
Triton GLS Pickup
Triton Toby Price Edition Pickup
Triton GLS Premium Pickup
Nissan

Another brand that seemingly has a vehicle for every occasion, Japanese company Nissan offers a number of vehicles with 4WD capabilities, including the X-Trail, Pathfinder, Patrol and Navara. The X-Trail is one of Nissan's most well-known models, with production beginning back in 2000, while the Pathfinder underwent a revamp in 2012. The Patrol is one of Nissan's longest running models, with production starting back in the 1950s, with the model now in its sixth generation, while the Navara utility is in its third generation.
Nissan 4WD models include:
X-Trail ST
X-Trail TS
X-Trail ST-L
X-Trail N-Sport
X-Trail TI
X-Trail TL
Pathfinder ST
Pathfinder ST+
Pathfinder ST-L
Pathfinder Ti
Patrol Ti
Patrol Ti-L
Navara RX Single Cab
Navara RX King Single Cab
Navara RX Dual Cab
Navara SL Dual Cab
Navara DX Single Cab
Navara ST Dual Cab
Navara ST King Cab
Navara ST-X Dual Cab
Navara ST-X King Cab
Navara N-TREK Dual Cab
SsangYong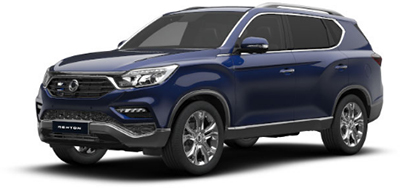 A South Korean brand, SsangYong originally began back in 1954, with the company today expanding to operate globally. Predominantly manufacturing SUVs and utes, SsangYong provides a number of 4WD models for motorists to consider, including the Rexton and Musso ute. The Rexton is one of SsangYong's longest running models, with manufacturing starting in 2001, while the Musso is one of the brand's newest additions, with production beginning in 2018.
SsangYong 4WD models include:
Musso EX
Musso ELX
Musso Ultimate
Musso XLV LWB ELX
Rexton EX
Rexton ELX
Rexton Ultimate
Suzuki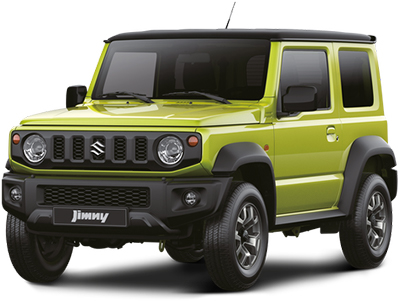 While mostly found in the small car and compact SUV market, Suzuki offers a number of 4WD-capable models, include the Vitara and Jimny. The Vitara is currently in its fourth generation of production, having first rolled off the line in 1988, with the Jimny also in its fourth generation, although began production in 1970.
Suzuki 4WD models include:
Vitara Turbo ALLGRIP
Jimny
Toyota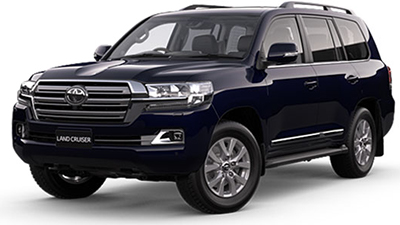 One of the most popular brands with Aussie motorists, there's no shortage of options when it comes to picking up a new set of wheels from the Japanese brand. With one of the largest ranges of 4WD models available in the Australian market, motorists can choose from the Fortuner, Prado, LandCruiser and Hilux for their 4WD needs. The Fortuner is in its second generation, and is built upon the Hilux's design, while the Hilux itself has been on roads since 1968, with the utility now in its eighth generation and is consistently Australia's top selling car. The LandCruiser is also a popular model, with the model on the manufacturing line since 1951, and spawned the Prado and LandCruiser 70 ute and troop carrier as a result of its popularity.
Toyota 4WD models include:
Fortuner GX
Fortuner GXL
Fortuner Crusade
Prado GX
Prado GXL
Prado VX
Prado Kakadu
LandCruiser 200 GX Turbo
LandCruiser 200 GXL Turbo
LandCruiser 200 VX Turbo
LandCruiser 200 Sahara Turbo
Hilux SR5 Pickup
Hilux Rogue Pickup
Hilux Rugged Pickup
Hilux Rugged X Pickup
LandCruiser 70 WorkMate Troop Carrier
LandCruiser 70 Single Cab
LandCruiser 70 GXL Troop Carrier
Volkswagen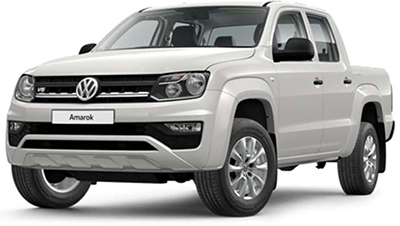 While more popular in the smaller car market, German brand Volkswagen offers 4WD models, primarily in its upcoming Touareg range and the Amarok utility range. The Touareg has recently transitioned into its third generation, while the Amarok is in its first generation, having first been produced in 2010, with both ranges looking to follow the success of the Polo and Golf models.
Volkswagen 4WD models include:
Touareg Launch Edition
Amarok Core
Amarok Sportline
Amarok Highline
Amarok Ultimate
Amarok Canyon
What's the difference between 4WD and AWD?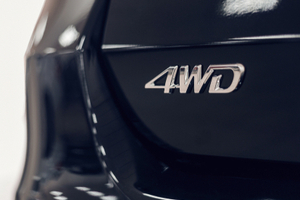 Considering how many abbreviations and industry jargon the automotive market uses, you wouldn't be alone in thinking that 4WD and AWD means the same thing. After all, most cars have four wheels, right? While at the surface they seem similar, there is enough of a difference to warrant an explanation, as you won't want to take an AWD model off the beaten track, as you may be heading home sooner than you anticipated.
The primary difference between a 4WD and AWD model is the differential, which is what splits the engine torque to rotate your wheels at different speeds. A 4WD will generally supply torque to all four wheels at all times for the additional traction and handling, with the front and rear axles split by the differential to allow each axle to operate at different speeds when needed, such as for when you're taking a corner, or you're off the beaten track and need to get up a steep incline.
An AWD model however, generally only uses the front axle when driving, using what is known as 'viscous coupling' to assist the differential when the car senses a loss of traction or change in road conditions, in which then all four wheels are engaged.
However, to potentially make things a bit more confusing, 4WD and AWD models can be further classified as 'full-time' or 'part-time', with full-time models indicating that the drive type is always engaged (meaning that a full-time 4WD will always have the four wheels engaged and powered), while a part-time model will only engage all four wheels when the driver wants or needs them. You generally tell a part-time model apart from a full-time model if there's a button, lever or system in place that allows the driver to manually engage 4WD or AWD mode, although it's always best to read the manual or brochure to see which type of vehicle you're getting.
Is there a difference between 4×4 and 4WD?
If you're in the market for a 4WD, you may have seen models marketed as 4×4, but is this the same as 4WD, or is this something different? In simple terms, 4×4 refers to the fact the vehicle has four wheels, and four of them are powered by the differential and engine, while 4×2 indicates that the vehicle has four wheels, but only two are powered.
As a result, whether a vehicle is marketed as a 4WD or as a 4×4 will come down to each individual brand, but each term can be used interchangeably, so if you've found a 4×4, you've also found yourself a 4WD.
Should I buy a 4WD?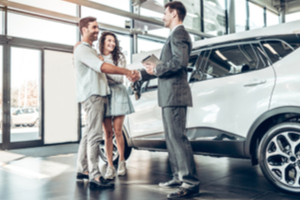 If you're after a large vehicle, there are plenty of options available, but deciding on which one is best suited for you can be tricky. With SUVs, 4WDs, utes and people movers all readily available, it becomes more than simply how many can you fit in your car, especially if you've got your sights set on hitting the old dusty trail and need something to get you where you need to be.
While space is important, if you're looking to take an outback adventure, or simply need a bit of extra muscle, then a 4WD will often be your best bet. There are a lot of brands offering both a 4WD and SUV range, which is why it's best to do your own research into what you'll need your new car for. Think about whether a 4WD is necessary for your needs and if the model that you've got your eye on actually has 4WD capabilities! After all, you don't want to get underway on that weekend adventure only to realise your vehicle isn't cut out for the job. But to make sure you aren't spinning your wheels, it's always best to get in the driver's seat and test drive a few models, as you may find something that's right up your alley without breaking the bank.
Picture credits: BoJack/shutterstock.com, UnknownLatitude Images/shutterstock.com, svetlichniy_igor/shutterstock.com, Harbucks/shutterstock.com