Fact Checked
Audi & Mazda shift into top gear as joint winners for new cars
Buying a new car can be one of the more exciting times in your life, as well as one of the most financially draining. As a result, it's not a decision to be made lightly, with so many options and factors to consider before you even step foot in a dealership.
To help you confidently grab the wheel and find the best new car for your needs and budget, we went around the block to ask more than 2,500 Australian motorists for their feedback on the new cars they've purchased from a dealership in the last three years. Respondents rated car models and manufacturers on important factors, including the driving experience, reliability, car servicing, point of sale service, after sale service, value for money and overall satisfaction. Car brands that received a minimum survey sample size of 30 responses are compared in our latest ratings.
In 2020, Audi & Mazda were both firmly in the driver's seat as joint winners for new cars. Both achieved top five-star reviews for overall satisfaction, plus extra full marks for two other categories.
Best New Cars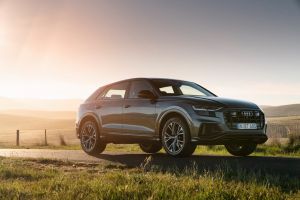 Here are the best new car brands in Australia, as rated by consumers in Canstar Blue's latest review:
Audi & Mazda
Suzuki
Mercedes
Hyundai
Kia
Subaru
BMW
Toyota
Mitsubishi
Nissan
Holden
Ford
Honda
Volkswagen
Audi and Mazda bumped Mitsubishi Motors off the top spot in our latest ratings, both receiving five-star reviews for overall customer satisfaction. Most other car brands passed the finish line with a solid four stars for overall satisfaction, except for Honda and Volkswagen which eventually pumped the breaks on three stars overall.
It's worth noting that several other brands also revved up their scores with full marks in certain categories. Suzuki rated best for value for money, and earned another five-star review for reliability, alongside Hyundai, Subaru as well as Mazda. Subaru also got five stars for driving experience, similar to Mercedes.
When it came to services, Mercedes was the only brand other than Mazda that received a top score for point of sale service. BMW also rated five stars for its after sale service and car servicing.
Car Brands Compared
When it comes to finding a new set of wheels, Aussie motorists have plenty to consider, so to help you find a brand that suits your lifestyle and driving style, here is a guide to the 15 car brands in this year's review.
Audi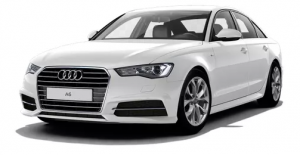 German luxury car manufacturer Audi has a wide range of models for drivers to get excited about. The A range includes sleek sedans for the city, while Audi's Q range will be for those looking to drive away in an SUV model. If something sporty is more your style, Audi offers the TT Coupe, R8 Spyder and anything from the RS line, to help you get your car and heart racing. There's also the Audi e-tron, Audi's first-ever all-electric vehicle. The SUV and Sportback versions of the e-tron will be available in Australia from late 2020.
Joint winner Audi rated five stars for overall satisfaction, after sale service and car servicing. It achieved four stars everywhere else.
Mazda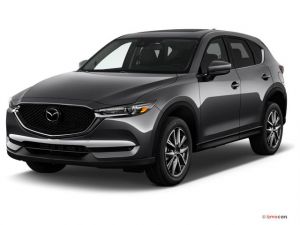 A frequent sight on the roads, Japanese brand Mazda offers a wide range of vehicles for motorists to choose from, whether you need room for just yourself or the whole family. Models include the sporty MX-5 and RX-7, as well as the popular SUV range, which includes models such as the CX-5 and CX-9 for those after a bit of extra room. Other models include the smaller Mazda 2, with the larger Mazda 6 and BT-50 utility also available for motorists to get behind.
Mazda achieved five-star reviews for overall satisfaction, reliability and point of sale service. It scored four stars in the remaining categories.
Suzuki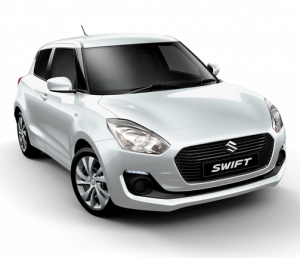 With the Swift likely one of the models you'll picture when you think of a small car, Japanese brand Suzuki has been a staple on Australian roads, whether it's on two wheels or four. With the four-wheel variety including models such as the Baleno, Ignis, S-Cross and Grand Vitara, in addition to the popular Swift, drivers have plenty to choose from, whether you're after a small car or SUV.
Suzuki earned five-star ratings for reliability and value for money, before landing on four stars in most other areas.
Mercedes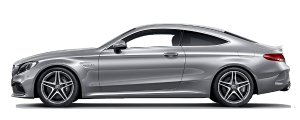 Known for its luxury models, you wouldn't find many people who would turn down a chance to drive a new Mercedes. The brand certainly knows how to please rev heads, with a variety of sporty coupes and roadsters, as well as compact hatchbacks and larger car models such as the G-Class SUV, A-Class Sedan and C-Class Estate. But, as one of the sought-after car brands across the globe, expect hefty price tags.
Mercedes achieved a five-star rating for driving experience and point of sale service, and four stars in most of the remaining categories, including overall satisfaction. It got three stars for value for money.
Hyundai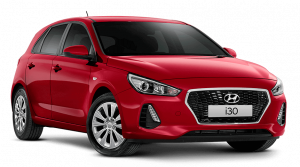 South Korean brand Hyundai has become a mainstay on Australian roads, thanks in part to its very popular i30 range. With a vehicle fleet that also includes the Accent and Elantra for those partial to smaller vehicles, as well as an extensive SUV range that includes the likes of the Kona, Tucson and Sante Fe, Hyundai also offers its Blue-Drive IONIQ range for those interested in electric and hybrid models. If any of these haven't grabbed your attention, the new sporty Veloster or SUV-style Venue may also be worth keeping an eye out for.
Hyundai earned a five-star review for reliability and four stars for overall satisfaction and most other categories. It got three stars for its after sale service and car servicing.
Kia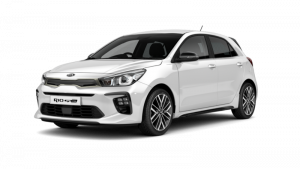 Kia is another car brand that has gathered momentum over recent years, especially among those looking to treat themselves to a new set of wheels while still keeping an eye on their budget. If you're not sure what you're after, Kia has a wide variety of models on offer, from the compact Rio, all the way through to the eight-seat Kia Carnival. The South Korean car manufacturer also has a few SUV lines, including the KIA Seltos for smaller SUVs, KIA Sportage for a medium-sized option, and the Kia Sorento for a larger vehicle designed for big families.
Kia scored a solid four stars across the majority of the board, including overall satisfaction. It got three stars for its after sale service and car servicing.
Subaru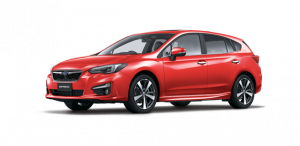 Subaru is well-known for its Impreza and Liberty models, with the WRX adorning plenty of bedroom wall posters. If an SUV is your speed, Subaru offers the Outback, Forester and XV models, with the BRZ sports car available for those looking to put their foot down. While it may not be the option for those after a smaller car or large SUV car, if you're looking for a reasonably priced and sporty-looking ride, Subaru may be the option for you, with the Japanese brand a regular on racing circuits.
Subaru rated five stars for driving experience and reliability, and four stars for overall satisfaction and point of sale service. It got three stars in the remaining areas.
BMW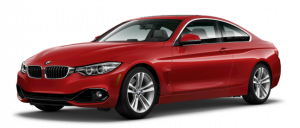 BMW is one of several German luxury car brands dominating the market, parked alongside Mercedes and Audi. For some, the high-end car manufacturer can prove to be too hard to pass up. There are plenty of sporty models available from the BMW X Range, BMW M range and the BMW I range. This includes everything from spacious SUVs and hair-messing convertibles, to plug-in hybrids like the i3 and i8. So, there's no shortage of options when you step into a BMW dealership.
BMW earned five-star reviews for its after sale service and car servicing, and got a solid four stars for overall satisfaction and everywhere else.
Toyota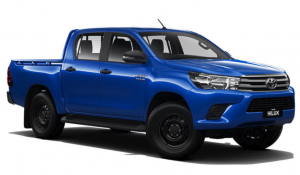 Another major Japanese brand, Toyota has long been a favourite for many Aussie motorists, and it's not surprising considering the range available. With the Hilux ute consistently claimed to be Australia's top selling model, and Toyota at the forefront of hybrid and electric models, you'll more than likely see plenty of Toyota models while out on the road. Toyota's range includes the smaller Yaris and Corolla, with the Camry and Prius available for those after a sedan model. If you're chasing something bigger, Toyota has the C-HR, RAV4, Kluger and flagship Land Cruiser available, with sports cars and even buses also on offer for those after something specific.
Toyota scored a solid four stars across the board, including for driving experience, reliability, value for money and overall satisfaction.
Mitsubishi Motors Australia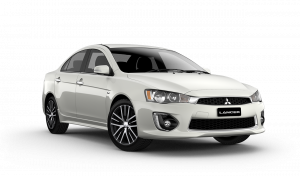 Mitsubishi is one of the most well-known global manufacturers, spreading across a range of major industries, including air conditioners and heavy machinery. Marketed as a mid-tier brand, Mitsubishi Motors offers drivers one of the more affordable options in the market, regardless if you're looking for a small model such as the Mirage, or a larger option like the Triton or Pajero. If you're looking for something more environmentally-friendly, Mitsubishi Motors offers the Outlander plug-in hybrid electric vehicle range.
Mitsubishi achieved four stars for most categories, including overall satisfaction. The only exceptions were after sale service and car servicing, where it got three stars.
Nissan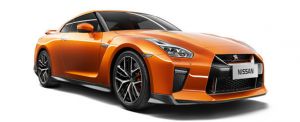 Nissan has a wide range of models and car types to excite Aussie drivers, from the sleek GT-R to the family-friendly Patrol, and all the way to the tradie-approved Navara. The Japanese manufacturer has all driving-types catered for. But if you're still not sure, smaller SUVs such as the Juke and Qashqai are also available, as is the popular X-Trail. Nissan has also entered the electric car market with its new-generation Leaf model, giving drivers plenty to consider.
Nissan matched scores with Mitsubishi and Holden, having achieved four-star reviews across most of the board and three stars for after sale service and car servicing.
Holden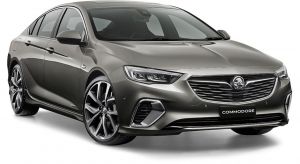 While suffering due to the closing of its local manufacturing plants, Aussie icon Holden still offers plenty of vehicles for motorists through imports from parent company General Motors. While the identity may feel a bit different, Holden still has plenty of its classic models, including the popular Commodore, with other options including the larger Trailblazer and Colorado and the city-friendly Astra and Trax.
Holden maintained a four-star rating for the majority of categories, including overall satisfaction. The two exceptions were after sale service and car servicing, where it got three stars.
Ford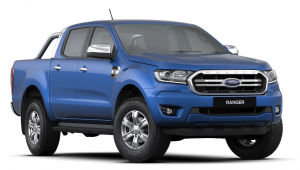 Another brand to cease manufacturing locally, Ford runs on imports from its overseas parent company. Despite the manufacturing hit, Ford still offers plenty of models for motorists to choose from, including the smaller Focus, larger Escape, Endura and Everest, along with the popular Ranger utility and heart-racing Mustang.
Ford drove up its result with a four-star review for overall satisfaction but got three stars everywhere else.
Honda

Honda is working to give motorists the 'power of dreams', offering a variety of vehicles to suit families, first-time drivers, sports car fans and anyone in between. The Japanese manufacturer is also responsible for some of the most popular and well-known cars in the country, including the Civic Hatch and Civic Sedan.
For those who need something spacious, the Honda Odyssey and CR-V are some of the brand's largest models. On the smaller side, the Honda Jazz is alternatively available for those who are used to city driving or don't need a lot of legroom.
Honda achieved a respectable four stars for reliability, plus three stars for overall satisfaction and the rest of the categories.
Volkswagen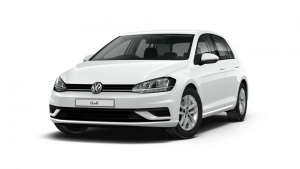 One of the more affordable German manufacturers, Volkswagen, or VW as it's more commonly known, has proven to be a popular option for motorists over recent years. With VW's smaller models, including the Polo and Golf, the backbone of the brand, larger vehicles such as the Passat and Tiguan are proving a popular option for motorists after something bigger. With VW also offering larger vans and trucks, there's plenty to consider, regardless of if you're looking for business or for personal use.
Volkswagen rounded up the scores with a solid three stars for overall satisfaction and most other categories. The only exception was driving experience, where it impressed with four stars.
How much are Aussies spending on new cars?
Did you know Aussies are now spending more than $40,000 on new cars, driving up the average cost from $38,500 last year? Plus, 67% of survey respondents said they have more than one car for their household.

According to our survey respondents, their previous car lasted about six years. Three in five (60%) said they opted for a new set of wheels because they wanted an upgrade, while slightly less than two-fifths (19%) of consumers needed more space. Alternatively, a handful of those we surveyed said they actually needed less seating or boot space (6%).
Another reason our survey respondents headed to the dealership was to snag a specific model (10%), such as for off-roading or for work. Just 12% of the people we surveyed bought a brand new car because their old car stopped running, while 5% headed to the dealership after crashing their old car.
If you want to join the 89% of people who believe they got a good deal on the price of their new car, here are some things they did before making the big purchase:
Test drove before purchasing: 83%
Researched their car online: 82%
Tried to negotiate a lower price 82%
Bought a new vehicle as part of an exchange deal, such as by selling an old vehicle at the same time: 55%
Timed the purchase of the new car to get the best price, such as by waiting for end of financial year (EOFY) sales: 54%
Compare Car Rental Prices
Should I buy a new car?
There's a lot to consider when it comes to buying a new car, especially if you're looking to get a good deal.
You'll have to remember that buying a new car often comes with additional expenses, like stamp duty, insurance, and even that shiny coat of paint! On top of that, running costs such as car tyres and car servicing can also have a big impact on your bank account, meaning you will have to consider plenty of aspects before you sign on the dotted line. Regardless of which model, make or brand you decide on, be sure to shop around and haggle on price, as you may be surprised by how much you can save if you do your research and drive a hard bargain!
About the author of this page
This report was written by Canstar Blue's home & lifestyle journalist, Tahnee-Jae Lopez-Vito. She's an expert on household appliances, grooming products and all things grocery and shopping. In addition to translating our expert research into consumer-friendly ratings reports, Tahnee spends her time helping consumers make better-informed purchase decisions on all manner of consumer goods and services, while highlighting the best deals and anything you need to be aware of.