Fact Checked
Dunlop races ahead in car tyre ratings two years in a row
As the old saying goes, 'You get what you pay for', and nothing applies to this more than car tyres. With an influx of cheap car tyres flooding the Aussie market, it's tempting to just put on the cheapest bits of rubber and drive away, with the number of brands out there making it hard to separate those that burn rubber and those that simply burn through your wallet.
To help you find out which brands are stopping consumers in their tracks, Canstar Blue asked 660 Australian motorists for feedback on the new tyres they purchased in the last two years (excluding retreads). Brands were scored on durability, wet weather handling, dry weather handling, stopping ability, noise whilst driving, value for money and overall satisfaction. Those that met the minimum sample size of 30 responses are featured in our latest report.
For 2021, Dunlop has rated best for the second year in a row after it slid into this year's review with five-star reviews in all research categories ─ including overall satisfaction!
Best Car Tyres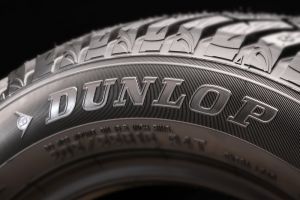 Here are the best car tyre brands in Australia, as rated by motorists in Canstar Blue's 2021 review:
Dunlop
Michelin
Goodyear
Kumho Tyre
Bridgestone
Bob Jane
Continental
Dunlop continues to cruise along in the number one spot after it rated best for overall satisfaction. Most other brands parked on four stars, except for Bob Jane and Continental which arrived on three stars for overall satisfaction. Michelin was the only other car tyre brand other than Dunlop to receive top marks in any category, scoring five stars for noise whilst driving.
Read on for an overview of what the brands compared in this year's report have to offer, plus what you should look for in a good set of new tyres.
Car Tyres Compared
Dunlop Car Tyres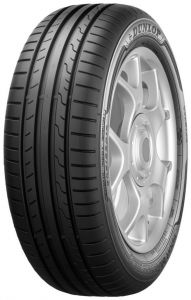 Dunlop provides a variety of car tyres for the enthusiast, from track tyres to slick tarmac tyres, to rally and kart tyres! Its line-up includes different kinds of car tyres designed for a variety of vehicles including small, city-dwelling run-arounds, through to big performance behemoths born for the race track. You can search Dunlop's tyres by vehicle type or size, with most tyres featuring Dunlop Touch Technology, which is said to incorporate a specific bead seat system – a flatter tread profile with an asymmetrical tread design.
Expect the most budget-friendly tyres to come in at around $80 each, while the most expensive could set you back close to $1,400! This price is for the Grandtrek PT3 which is a serious performance tyre. Other tyres include:
Dunlop SP Touring R1: claimed to have a prolonged tread life and improved handling in wet weather conditions
Dunlop Direzza DZ102: styled for sports performance for both wet and dry conditions, as well as reduces fuel consumption
Dunlop SP Sport MAXX: designed for wet and dry conditions and suits the majority of high-performance vehicles, such as models from Lexus and Audi
Dunlop Grandtrek PT3:designed for those who drive an on-road SUV
Dunlop Road Gripper S:4WD tyres designed for drivers who spend as much time off the road as they do on it
Dunlop received five-star reviews in every research category and even rated best in the majority of these areas, including durability, value for money and overall satisfaction.
Shopping for Dunlop tyres? Check out JAX Tyres
Michelin Car Tyres

French tyre manufacturer Michelin is one of the largest in the world and it has a range of other interests outside of tyres – ever heard of the Michelin Star restaurant ratings? When it comes to tyres, the Michelin Tyre Company is one of the oldest – and among the most popular – out there. It has a number of dealers across Sydney, Melbourne, Brisbane, Adelaide and Perth. You can browse its tyre range by vehicle type, driving experience or product family, with a tyre selector tool also available online, allowing you to enter either your car model or specific tyre size to find a suitable match.
Michelin provides a wide range of eco-focused tyres, as well as some exciting performance models. The performance range is called 'Pilot Sport', which can cost upwards of $900 per set. Alternatively, everyday drivers can enjoy Michelin's 'Energy' range which starts from about $150 per tyre. These tyres are claimed to be recognised for their fuel efficiency and for being eco-conscious. Some tyres on offer from Michelin include:
Michelin Energy XM2+: stated to be a longer-lasting tyre with fuel saving and greater stopping power for maximised safety
Michelin Energy Saver+: designed for increased fuel efficiency and longevity
Michelin LTX Force: designed for city commutes and light off-road journeys
Michelin Latitude Cross: stated to be a multi-purpose SUV tyre, providing the traction of an off-road tyre and the comfort of an on-road tyre
Michelin Pilot Sport 4: part of its performance range, made for sport-oriented cars
Michelin rated best for noise, earning five stars, before settling on four stars for overall satisfaction and everywhere else.
Shopping for Michelin tyres? Check out JAX Tyres
Goodyear Car Tyres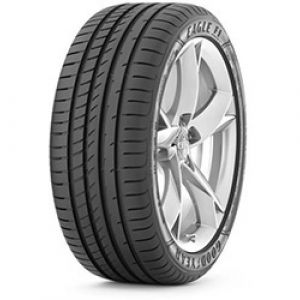 Goodyear is an American tyre manufacturer that was founded in Ohio over 100 years ago. It's claimed to be one of the first manufacturers to make tubeless tyres and supply racing tyres to Henry Ford. Goodyear still sponsors many motorsports events and this is carried over into its tyre range. Some of the technologies that accompany Goodyear tyres are 3D-BIS Technology, claimed to improve tyre stiffness and stability, SoundComfort Technology to reduce interior noise, Run On Flat to keep you on the road even after a blowout, and Active Braking for supposedly better handling.
Goodyear's Eagle range is performance-oriented and tyres can cost up to $800 each, with its consumer range a lot kinder on the wallet, with the cheapest tyres costing a little under $100 each. You can search Goodyear's tyres by vehicle type and tyre size, or by specific characteristics such as 'all-terrain' and 'wet dry performance'. Its range includes:
Goodyear Wrangler Duratrac: a 4WD tyre for increased off-road traction
Goodyear Fortera: 4WD tyre, designed to suit Australasia's varied road conditions
Goodyear EfficientGrip SUV: features QuietTred technology stated to lower noise of tyres, plus a high grip design to reduce wet braking distances
Goodyear Eagle NCT5 (ECO): stated to be a luxury touring tyre designed as original equipment on a range of premium cars
Goodyear maintained four stars across the board, including for durability, wet weather handling, dry weather handling, value for money and overall satisfaction.
Shopping for Goodyear tyres? Check out JAX Tyres
Kumho Car Tyres

South Korean car tyre brand Kumho produces a wide selection of tyres for most types of vehicles and scenarios. Expect tyres for passenger, 4X4, SUV, light commercial, trucks, busses and racing cars. Kumho boasts its ESCOT (Excellent & Smart Contour Optimisation Theory) technology, which is claimed to maximise tyre performance by optimising braking capabilities and improving steering. This is said to maintain the tyre shape throughout the speed range, plus retain the tyre's ground contact pressure distribution.
Kumho perhaps stands out most for its budget-oriented consumer tyres that can be found for around $80 each at their absolute cheapest. However, Kumho is no slacker in the performance category, as its top-range tyres can cost more than $400 each. Its mid-range performance tyres can be had for less than $200 each and expect interesting model names like 'Ecsta', 'Road Venture', 'Le Sport' and the following:
Kumho Ecsta HS51:claimed to provide both comfort and high performance
Kumho Road Venture AT51: stated to be an all-terrain design optimised for dry, off-road traction and performance
Kumho Ecsta Le Sport KU39: claimed to be a luxury edition tyre for increased handling and high-speed stability for premium cars
Kumho Ecowing ES01 KH27: part of the new generation of Kumho's fuel-saving tyres
Kumho Crugen KL33: a premium SUV tyre for comfort and steering ability
Kumho Tyre achieved four stars in the majority of categories, such as wet weather handling, dry weather handling, stopping ability, value for money and overall satisfaction. The only exception was durability, where it got three stars.
Bridgestone Car Tyres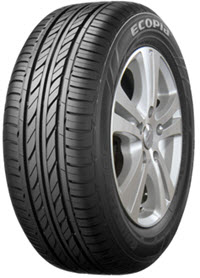 Well-known within the market, Bridgestone has a history dating back to Japan in the early 20th century. Since then, the company has become one of the leading tyre manufacturers in the world, but its tyres can still be fairly budget-friendly. Expect Bridgestone's cheapest tyres to come in at less than $80 each, while the most expensive performance-oriented tyres cost over $800 each, meaning Bridgestone has you covered from the race track to the city streets. Also keep an eye out for various bonus deals that Bridgestone regularly offers, including cash-back, 'fourth tyre free', as well as a services program which entitles you to extra discounts.
Some of the technology behind its tyres include Bridgestone's Run Flat Tyre system, which is claimed to incorporate a reinforced, thicker sidewall to safely carry the weight of the car for a short period with no loss of driving control. You'll also find its Ecopia fuel-saving tyres with lower rolling resistance boasted to deliver a fuel saving of supposedly 4.2% compared to a conventional tyre. The range features:
Bridgestone Ecopia EP300:stated to use low rolling resistance technology to consume less fuel and power the tyre forward for an eco-friendly passenger tyre solution
Bridgestone Potenza RE050A: designed for sports cars, offering dynamic sporty handling and control
Bridgestone Turanza T002: claimed to have increased steering response with an advanced casing design for comfort
Bridgestone Alenza 001: designed for luxury SUVs and exclusively engineered for wet and dry roads
Bridgestone Ecopia H/L 422 Plus: claimed to require less fuel to roll the tyre and produce less CO2 emissions, plus incorporates a tread design that provides a number of edges to bite into the road for wet weather handling
Bridgestone rated a smooth four stars in all research categories, including durability, stopping ability, value for money and overall satisfaction.
Shopping for Bridgestone tyres? Check out JAX Tyres
Bob Jane Car Tyres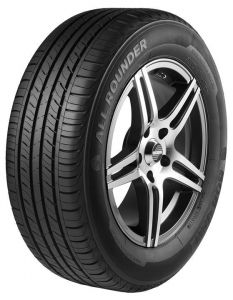 Family-owned tyre company Bob Jane is claimed to be Australia's largest independent tyre retailer. Named after motorsports legend Bob Jane, motorists can expect plenty of budget-friendly car tyres, with the brand also one of few not associated with selling re-tread tyres. As Bob Jane covers a wide variety of vehicle services, you can also purchase Road Hazard Warranty, which covers you for punctures, accidental cuts, accidental curb damage, impact breaks, staking, or other damages from unforeseen road hazards.
Bob Jane provides two kinds of everyday consumer car tyres – named the All-Rounder and the Xenon. The All-Rounder is reasonably budget-oriented and can be had from around $89 per tyre. The Xenon is a more performance-oriented model but still comes in relatively cheap at about $120 per tyre. If you like Australian brands and budget-friendly tyres, Bob Jane could be the one for you. The following two tyres come in a number of different specifications:
Bob Jane All-Rounder plus with Silica: designed specifically for Australian roads
Bob Jane Xenon Z7 plus with Silica: claimed to be an affordable, all-round tyre suited to Australia's road conditions
Bob Jane earned four-star reviews for wet weather handling and value for money, plus three stars for overall satisfaction and the remaining categories.
Continental Car Tyres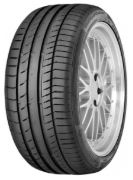 Continental is one of the largest and oldest tyre manufacturing companies in the world, with its roots extending from Germany. Continental differs from many of its competitors by offering not just tyres but also brake systems, powertrains, chassis components and tachographs among other products. Whether you're doing the school drop off, cruising your city's streets, or enjoying an off-road weekend, there are plenty of tyres to choose from.
None of its tyres could be considered especially 'bargain basement', with most prices sitting around the $300 mark. Otherwise, cheaper tyre ranges such as the 'ContiPremiumContact', start from $135, while its most expensive 'ContiSportContact' tyres can be purchased for $600 per tyre. Here are a few other options from the brand:
Continental ContiSportContact 5P: stated to be a high-performance tyre with increased handling
Continental ContiCrossContact UHP: aimed to provide high levels of driving enjoyment and safety for high-performance SUVs
Continental UltraContact 6: boasted for an enhanced driving experience balanced across all performance features
Continental ContiPremiumContact 5: designed with 3-D groove technology claimed to disperse water more efficiently
Continental ContiEcoContact 5: designed to fit most small to mid-range vehicles with rolling resistance compounds for reduced fuel consumption
Continental achieved three-star reviews in all research categories, including wet weather handling, dry weather handling, durability, stopping ability, noise, value for money and overall satisfaction.
Shopping for Continental tyres? Check out JAX Tyres
Other Car Tyre Brands
Beyond the brands listed above, there are a few other noteworthy names that may be worth a look into the next time you're down at the tyre shop. We've listed a few below.
Yokohama Car Tyres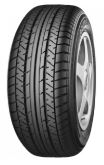 Yokohama is part of the Yokohama Rubber Company, founded close to 100 years ago in conjunction with US manufacturer Goodrich. Nowadays, the brand is based in Tokyo and offers all manner of tyres, from everyday tyres to 4WD tyres, to performance tyres. It boasts its Orange Oil technology, combined with natural rubber to create a tyre that's said to be 80% petrochemical free. Its range also features a unidirectional tread pattern to increase straight-line acceleration.
Prices range from around the $100 mark all the way up to nearly $600 for the 'Advan' sport tyre range. Indeed, Yokohama comes with a rich racing pedigree and sponsors various motorsports events around the world. For consumers in Australia, keep an eye out for various deals, cash-back offers and discounts when buying Yokohama tyres. You'll find the following models from the brand:
Yokohama BluEarth – ES ES32: features rolling resistance characteristics for fuel efficiency
Yokohama ADVAN Fleva V701:claimed to provide low tyre and cabin noise
Yokohama ADVAN Sport V105: Yokohama's flagship tyre for high performance
Yokohama Geolandar X-CV G057: designed for Premium Crossover SUVs with an asymmetrical tread pattern claimed to improve grip, handling and comfort
Yokohama Geolandar A/T G015: stated to provide an all-terrain capability, suitable for SUVs, 4WDs and Utes
Pirelli Car Tyres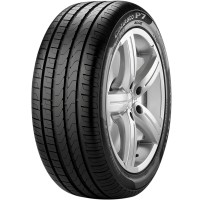 Premier Italian brand Pirelli is known for its racing pedigree and its sponsorship of various motorsports events. Its tyres feature Pirelli's Noise Cancelling System (PNCS), claimed to reduce noise inside the vehicle. In addition, they're boasted for Pirelli's Seal-Inside Technology which supposedly allow you to continue to drive your car in case of a puncture.
Indeed, Pirelli's car tyres seem to be synonymous with performance. But performance evidently does not come cheap, with its most expensive car tyres costing up to and over $1,500 each! These prices are generally reserved for the most uncompromising driver on the race track and are available in diameters of 20 inches and over. The more consumer-friendly tyres can be had from around $100 each, which will likely suit many daily commuters. No matter your pricing range, be prepared for model names including 'Cinturato' and 'Scorpion': The Pirelli tyre range includes:
Pirelli Cinturato P7 All Season: stated to offer a high level of performance in all weather conditions
Pirelli P Zero Corsa: designed for every road surface
Pirelli P Zero Rosso: claimed to be ideal for sports vehicles with a medium-high displacement
Pirelli Dragon Sport: stated to be a premium tyre developed for the Australasian market, with improved handling performance in wet and dry weather
Pirelli Scorpion All Terrain Plus: designed for off-road performance on difficult surfaces including rocks, snow, mud, grass and sand
Shopping for Pirelli tyres? Check out JAX Tyres
Hankook Car Tyres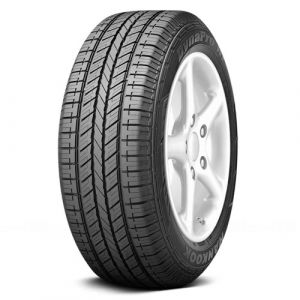 Based out of South Korea, Hankook is a tyre company with both an 'everyday driver' and 'performance' focus. It provides a range of tyres suited to everyday drivers, with tyres starting at around $75 each. Its performance range however, named 'Ventus', is naturally a lot dearer, with the most expensive coming in at around $500 per tyre. For that, you can expect scintillating performance in very large wheel sizes – 20 inches and above. And the fun doesn't just stop there, with Hankook also providing a large range of off-road tyres for the popular 4WD segment, which can be had from about the $200 range.
With its tyre design, Hankook boasts an optimum proportion of Dyna-ProFET rubber and silica for reducing rotational resistance and the amount of fuel used for driving. In addition, its tyres feature Hankook's 3-Dimensional groove pattern for improved performance on dry or wet roads. Its range includes:
Hankook Ventus RS4 (Z232): designed for street and circuit driving
Hankook Ventus Prime3 (K125): claimed to have a lightweight yet sturdy carcass for safe handling even with a sporty driving style
Hankook Kinergy EX (H308): designed for fuel efficiency and performance
Hankook Optimo K415 (K415): a summer tyre for small and medium-sized vehicles
Hankook Dynapro HP2 (RA33): stated to be a high-performance tyre for luxury SUVs
Shopping for Hankook tyres? Check out JAX Tyres
Toyo Car Tyres

Japanese Toyo brand offers a selection of budget-friendly tyres that start around the $70 mark per tyre. Toyo also has a large range of SUV tyres, with the most-costly coming in at over $1,000 each! Also, in the upper echelons of prices are various performance car tyres under the 'Proxes' model name that could set you back up to $700 each! However, most tyres cost around $100 each, which could represent a great option when looking for a cheap tyre for everyday needs.
The combination of Toyo's silica-tread compound and tyre construction is claimed to provide predictable vehicle control in a range of weather conditions and road surface types. In addition, an 'E' mark on Toyo tyres indicates that it has low rolling resistance and wet traction, as verified by the Japanese Automobile Tyre Manufacturers Association (JATMA). Some of its tyres include:
Toyo The Proxes Sport: a high-performance tyre developed for sports vehicles
Toyo Proxes R1R: designed with increased levels of wet and dry grip
Toyo NanoEnergy 3: stated to be a durable and ecologically sustainable way to enjoy everyday motoring
Toyo Proxes C100+: features a new casing design with minimised tread pattern noise
In addition to the two above, other car tyre brands available include:
BF Goodrich
Falken
Firestone
Maxxis
Nitto
As you can see, the variety in budget and tyre types means consumers are fairly spoilt for choice when it's time to buy a new set of wheels. Sticking to leading brands may be a good bet to ensure optimal performance, but it could still pay to shop around. After all, nothing deflates the mood on a road trip quicker than a flat tyre, so looking into all of your tyre options could not only save you from getting a steep bill but leave you driving away with extra peace of mind.
Picking the right tyres for your car
With many brands out there, picking the best car tyres will be a daunting task for many, particularly if it's your first time! To help you better-understand your wheels, we've outlined some key areas that you should take special notice of.
What tyres does my car need?
The tyres you need for your car can be determined by the tyre specifications detailed in your owner's manual, or on the sidewall of your tyre. The specs will be a series of numbers and letters, for example: 245/40R18 93W.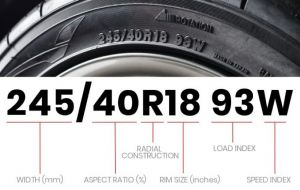 This code relates to several requirements that are necessary to know when choosing tyres. To explain this in detail, here's the breakdown:
Width (e.g. 245): refers to the tyre's width in millimetres when it's inflated
Aspect Ratio (e.g. 40): a percentage ratio indicating that the tyre height should be 40% of the tyre width (245mm), which is 98mm in this case (0.4×245)
Radial Construction (e.g. R): refers to the tyre construction type, with 'R' being the most common type
Rim Size (e.g. 18): refers to the wheel's diameter in inches
Load Index (e.g. 93): refers to the tyre's maximum load rating in kilograms, which is 650kg in this case
Speed Index (e.g. W): refers to the maximum speed at which the tyre can safely travel in km/h. In this case, the rating is 'W', which is 270km/h
To help maintain speed capability, and the handling characteristics of your car, it's important to replace your tyres with a speed rating equal to or greater than that of the original tyres. Keep in mind that other tyres will also fit your car, but it's recommended to closely follow the specifications provided by your car manufacturer.
Our survey found 42% of respondents know what type of tyres their car needs
To help maintain speed capability, and the handling characteristics of your car, it's important to replace your tyres with a speed rating equal to or greater than that of the original tyres. Keep in mind that other tyres will also fit your car, but it's recommended to closely follow the specifications provided by your car manufacturer.
Our survey found 42% of respondents know what type of tyres their car needs
What tyre pressure should my car tyres be?
To find out what tyre pressure your car tyres should be at, check your vehicle's tyre placard. This can typically be found in the driver's door jamb, otherwise, it might be located under your bonnet, in the glove box or behind the fuel filler flap. Your car's handbook may also include the tyre pressure. Here's an example:
Source: Toyo
When should you check your tyre pressure?
It's recommended by tyre retailers to check tyre pressure every two to four weeks. Poor tyre pressure maintenance can jeopardise your car's performance and in turn, your safety. As tyre pressure naturally decreases over time, it's important to check it regularly to help optimise tyre life and fuel consumption. Tyre pressure checks can also help identify any damage or punctures in your tyres.
Our survey found 57% of Aussie motorists have checked their tyre pressure in the last six months, down from 64% last year and 69% in 2019.
How do I know when I should replace my tyres?
While a tyre blowout is a good indication that you need to replace your tyre… there are a number of other, more subtle, indicators that your tyres may need to be replaced. Here are some of the more common ways to check if your tyres need replacing.
Tread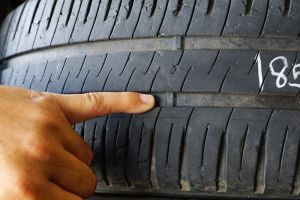 Tyre treads are designed to remove and disperse water between the tyre and the road to help maintain grip and traction during wet weather. However, due to the constant contact with the road, the tread wears down, and becomes less effective as time goes on. The tread can be identified as the grooves you see in your tyre, with tread indicators also found inside these grooves, which show you how your tyre is travelling. Tyres without much tread left are known as 'bald tyres', which often come with a traffic ticket from your local police officer should you be pulled over.
Age
Age is also a factor when it comes to replacing your tyres. As tyres age, the compounds that hold the tyre together begin to break down, particularly if you leave your car exposed to the elements. As a result, even if you don't drive often, tyres can still become unsafe after a long period of time, with most tyre manufacturers recommending that tyres be thoroughly inspected every year once they reach five years of age, and be immediately replaced if they are over 10 years old.
You can tell the age of your tyre by inspecting the identification numbers on the sidewall of the tyre, generally prefaced by DOT. The last four digits are the date of your tyre, with the first two indicating the week of the year, while the last two digits indicate the year itself. Pictured is an example from Bridgestone.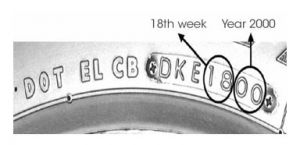 Tyres are generally on the checklist when you take your car in for a service, regardless of whether it's a major or minor service, although it's always best to check with your mechanic before you hand the keys over. You can also ask for them to specifically check your tyres for damage or leaks, and whether they need replacing if you're worried about what's between you and the road.
Can I replace just one tyre?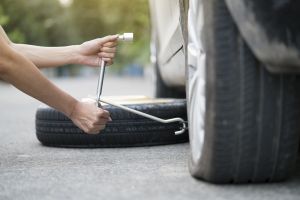 While you'd generally look to replace all of your tyres at around the same time, sometimes life just doesn't let that happen, with a flat tyre, or a fender-bender prompting thoughts of rolling down to the shops for a replacement tyre (if you don't already have a spare in the boot).
From a legal perspective, there is no law or regulation in Australia against replacing just one tyre on your vehicle, although it isn't recommended. Neither is mixing and matching the tyre brands you have on a vehicle (i.e. don't use more than one tyre brand at a single time). The reason being is that replacing all four tyres at the same time ensures that the vehicle is evenly balanced as all four tyres behave the same way, allowing the vehicle to move as it should when accelerating, braking and turning.
Replacing just one tyre can also cause a difference in traction due to the different levels of tread on the tyres. Putting one brand new tyre – with a full tread – on a car where the other three tyres have a far lower tread, can make the car feel different, and potentially perform differently, particularly in vehicles with AWD.
If you do purchase just one new tyre, many retailers and tyre manufacturers look at 'shaving' the tyre so that the tread length is similar to prevent any difference in traction or control, although this may cost you a bit extra. Alternatively, online forums are full of recommendations of buying two tyres and rotating your old tyres to keep your vehicle balanced, although this will depend on if your car is a front-wheel drive, rear-wheel drive or AWD.
If you do replace just one tyre, it's recommended that you replace it with the same size and brand for consistency.
What is the legal tyre tread?
In Australia, the legal tyre tread depth is 1.5mm, with a tread depth between 1.5 and 1.6mm. However, 1.6mm is considered worn out and must be replaced. A new tyre typically has a tread depth close to 8.0mm. NRMA recommends you should start searching for new tyres once the tread depth hits 3.0mm.
All car tyres have tread wear indicators in the tread grooves. The tyre's tread grooves are designed to disperse water away from the tyre's contact patch when roads are wet. Once they wear out, the tyre should be replaced.
35% of respondents to our survey know what the legal tread depth of car tyres is
13% indicated they have driven on tyres they suspect were below legal standards
How much do tyres cost?
Depending on the tyre size, brand and car type, tyres can cost from $80 to $800+. According to Canstar Blue's survey, the average spend on new car tyres is about $265: Our research also revealed:
55% have roadside assistance
13% tend to buy the cheapest tyres available
34% tried multiple car tyre brands
19% delay buying new car tyres for as long as possible
The final word on buying new car tyres
Buying quality tyres is a way to invest in your vehicle and driving experience, and potentially even your safety. But you don't need to buckle under pressure and purchase expensive, top of the range tyres if your budget would prefer to take a different route. Although it seems only a handful of people surveyed opted for the cheapest tyres (13%), with the majority of respondents purchasing from major brands.
It may also be worth asking a salesperson (or better, several) for their thoughts ─ after all, two in five (40%) consumers said they trust the advice of salespeople. With all of this in mind, make sure to do your research before steering towards any old car tyre. This is what a quarter (25%) of our respondents did before handing over their hard-earned cash. Again, tyres can be considered an investment in safety and not simply another car expense.
About the author of this page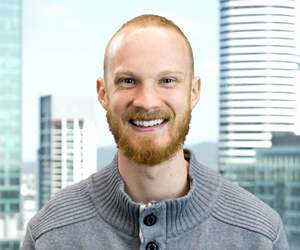 This report was written by Canstar Blue's Content Projects Lead, Dean Heckscher. He's our resident expert on all things automotive, health & fitness, streaming and more. Dean is also one of Canstar Blue's customer research report producers, helping to turn complicated subjects into easily-digestible information for our readers. He's passionate about helping consumers make better-informed purchase decisions on all manner of consumer goods and services.
Picture credits: Vladimir Razgulyaev/shutterstock.com, wk1003mike/shutterstock.com, Chutima Chaochaiya/shutterstock.com