Michelin returns to pole position in car tyre ratings
As the old saying goes, 'You get what you pay for', and nothing applies to this more than car tyres. With an influx of cheap tyres flooding the Aussie market, it's tempting to just put on the cheapest bits of rubber and the number of brands out there makes it hard to separate the fluff from the quality tyres. But that's where Canstar Blue can offer some guidance as we conduct an annual survey of motorists to find out which tyre brands are stopping the others in their tracks, and the results over the years tell a compelling story you can't simply ignore.
This year, more than 900 motorists took part in our research, rating their tyres on factors such as stopping ability, wet and dry weather handling, tyre life and value for money. Ten big brands feature in the results, but for the fourth time in six years Michelin has come out on top. And it's worth pointing out that the winner for those other two years was Pirelli. Still think cheap tyres are the best bet?
While Michelin takes pole position again this year, scoring five stars from customers on dry and wet weather handling, tyre life and overall satisfaction, some other brands also achieved strong results in specific areas:
Hankook was the only brand to get five stars on value for money, while joining Michelin at the top of the table for tyre life
Kumho received top marks in terms of stopping ability and dry weather handling – very important areas, it goes without saying
Pirelli had to settle for four stars overall this year, but came out as the only brand to get five stars in terms of noise levels while driving
The fact that Michelin and Pirelli have shared top spot in our annual review, despite such strong competition, is hugely significant. Aussie motorists clearly see the value in investing in a quality set of tyres. However, not all motorists share this view, with many instead preferring to take a cheaper option. And that's perfectly understandable. But if your cheap set of tyres needs replacing more frequently, consider if spending a little more upfront is worth your time and money in the long term. There are just a few inches of rubber separating you from the slick bitumen road, so you should think carefully before making a purchase decision. Here are some of the key findings to emerge from our survey this year:
Top Car Tyre Brands
Michelin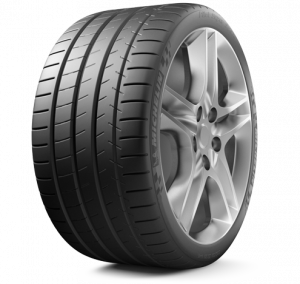 French tyre manufacturer Michelin is one of the largest in the world and it has a range of other interests outside of tyres – ever heard of the Michelin Star restaurant ratings? But back to tyres and the Michelin Tyre Company is one of the oldest, yet most innovative, out there. Michelin has a range of eco-focused tyres, as well as some exciting performance models. The performance range is called 'Pilot Sport', which costs upwards of $700 per tyre. Everyday drivers are not left out though, as Michelin's 'Energy' range commonly costs less than $100 a tyre. These tyres are recognised for their impressive fuel saving and for being eco-conscious. In our latest review, Michelin earned five stars for tyre life, dry weather handling, wet weather handling and overall satisfaction.
Bob Jane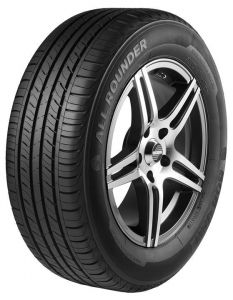 Bob Jane is the only Aussie-owned tyre brand in this review, based in Melbourne. Perhaps unsurprisingly named after Bob Jane the motorsports legend, Bob Jane primarily deals with budget-friendly tyres. It is also one of the only companies to not sell re-tread tyres, which is a testament to its business ethics. Bob Jane offers two kinds of everyday consumer tyres – the All-Rounder and the Xenon. The 'All-Rounder' is budget-oriented and can be had from around $79 per tyre. The Xenon is a more performance-oriented model, but still comes in relatively cheap at about $115 per tyre. If you like Australian brands and cheap tyres, Bob Jane could be the one for you. It was rated four stars across most research categories.
Bridgestone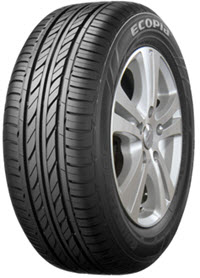 Despite what the name may suggest, Bridgestone has a rich history dating back to Japan in the early 20th century. Since then the company has become one of the leading tyre manufacturers in the world, but its tyres can still be pretty budget-friendly. Expect Bridgestone's cheapest tyres to come in at less than $80 each, while the most expensive performance-oriented tyres cost over $800 each. So from the race track to the city streets, Bridgestone likely has you covered. Also keep an eye out for various bonus deals that Bridgestone regularly offers, including cash-back, 'fourth tyre free', as well as a services program which entitles you to extra discounts. In our 2018 review, Bridgestone was rated four stars across every single research category.
Goodyear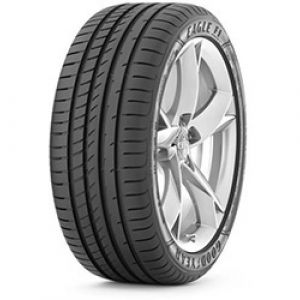 Goodyear is an all-American tyre manufacturer that was founded in Ohio over 100 years ago. It was one of the first manufacturers to make a tubeless tyre and supplied racing tyres to Henry Ford. Goodyear still sponsors many motorsports events, and this is carried over into its tyre range. Goodyear's Eagle range is performance-oriented and tyres costs up to around $800 each. Its consumer range is a lot kinder on the wallet though, with the cheapest tyres costing a little under $100 each. Goodyear performed pretty well in our 2018 ratings, scoring four stars across every single research category, including both wet and dry weather handling, stopping ability and value for money.
Hankook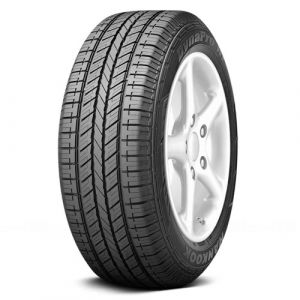 Based out of South Korea and founded in the mid-20th century, Hankook is a popular tyre company with both an 'everyday driver' and 'performance' focus. It provides a range of tyres suited to a lot of regular drivers, with tyres starting at around $75 each for cheaper, economy-focused ones with a 13 inch wheel size. Its performance range, named 'Ventus', is naturally a lot dearer, with the most expensive coming in at around $500 per tyre. For that you can expect scintillating performance in very large wheel sizes – 20 inches and above. However, the fun doesn't just stop there because Hankook also provides a large range of off-road tyres for the popular 4WD segment, which can be had from about the $200 range. The brand performed well in our 2018 review, with five stars for tyre life and value for money, plus four stars across all other research categories.
Kumho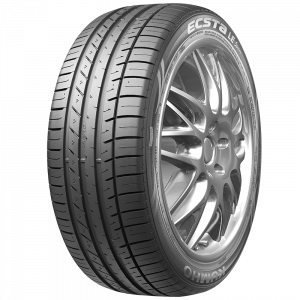 Kumho is another South Korean tyre brand, producing a range of tyres for most types of vehicles and scenarios. Kumho perhaps stands out most for its budget-oriented consumer tyres that can be found for less than $80 each at their absolute cheapest. But Kumho is no slacker in the 'performance' category, as its top-range tyres can cost over $400 each for uncompromising performance. Mid-range performance tyres can be had for less than $200 each and expect interesting model names like 'Ecsta', 'Road Venture' and 'Le Sport'. Kumho had a mixed bag of results in this year's review, with a high of five stars in terms of stopping ability and dry weather handling, but a low of three stars for tyre life. It rated four stars in all other areas.
Pirelli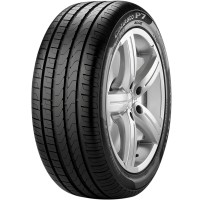 Premier Italian brand Pirelli is known for its racing pedigree and its sponsorship of various motorsports events. Indeed, its car tyres seem to be synonymous with performance. But performance evidently does not come cheap, with its most expensive car tyres costing up to and over $1,500 each! These prices are generally reserved for the most uncompromising driver on the race track, and are available in diameters of 20 inches and over. The more consumer-friendly tyres can be had from about $100 each, which will likely suit many a daily commuter. No matter your pricing range, be prepared for model names including 'Cinturato' and 'Scorpion'. Pirelli slipped a bit from its pole position of last year, but still earned five stars for noise levels while driving, with a mix of three and four stars in other areas.
Dunlop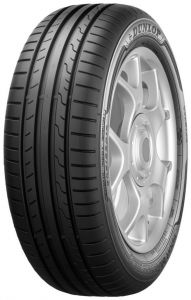 Owned by American tyre giant Goodyear, Dunlop provides all manner of car tyres for vehicles including small, city-dwelling runarounds, right the way up to big performance behemoths born for the race track. Expect the most budget-friendly tyres to come in at around $80 each, while the most expensive will set you back close to $1,400! This price is for the Grandtrek PT3 which is a serious performance tyre. In fact, Dunlop also makes a variety of car tyres for the enthusiast, from track tyres to slick tarmac tyres, to rally and kart tyres! Dunlop received three stars for overall satisfaction in this year's review, but scored four stars in most specific areas, covering stopping ability, handling and value for money.
Toyo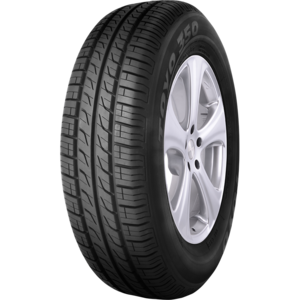 Toyo is a Japanese brand that makes a range of budget-oriented tyres that can be had from about $70 per tyre. Toyo also has a large range of SUV tyres, with the most costly coming in at over $1,000 each! Also in the upper echelon of prices are various performance car tyres under the 'Proxes' model name. These cost up to around $700 each! However, most tyres are consumer-oriented and cost around $100 each, which could represent a great option when looking for a cheap tyre for everyday needs. Toyo rated three stars for overall satisfaction and most other research categories, with the exception of value for money where it achieved a creditable four stars.
Yokohama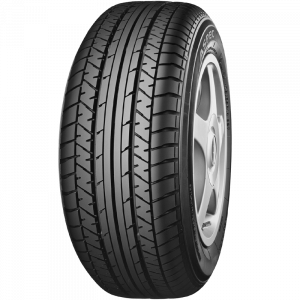 Yokohama is part of the Yokohama Rubber Company, founded about 100 years ago in conjunction with US manufacturer Goodrich. Nowadays, the brand is based in Tokyo and offers all manner of tyres, from everyday tyres to 4WD tyres, to performance tyres. Prices range from around the $100 mark all the way up to nearly $600 for the 'Advan' sport range. Indeed, Yokohama comes with a rich racing pedigree and sponsors various motorsports events around the world. For consumers in Australia, keep an eye out for various deals, cash-back offers and discounts when buying Yokohama tyres. Yokohama was rated three stars for overall satisfaction this year, but earned a respectable four stars in areas relating to stopping ability, handling and noise levels.
 Compare Car Insurance
In the market for Car Insurance? Below is a snapshot of featured 4 or 5 Star Rated policies on Canstar's database, with a link to the providers' website. The results are sorted by Star Rating (highest to lowest), and was formulated based on a male aged 25-29 in QLD without coverage for an extra driver under 25 years old. To see policies more relevant click below to view all Canstar rated Car Insurance products.
Gold Comprehensive

Gold Comprehensive
Product features

Save 15% online on Gold Comprehensive Insurance
24/7 Phone & Online Claims
Budget Direct – Insurance Solved

Either

Agreed or market value

Lifetime guarantee on repairs

Roadside Assistance available

on Budget Direct's website
Comprehensive

Comprehensive
Product features

See how much you could save with a tailor-made premium. *24/7 Roadside Assistance included with Comprehensive policies.

Either

Agreed or market value

Lifetime guarantee on repairs

Roadside Assistance available

on YOUI's website
Comprehensive

Comprehensive
Product features

2017 Canstar Outstanding Value in Car Insurance, making your choice for car insurance even easier!

Market

Agreed or market value

Lifetime guarantee on repairs

Roadside Assistance available

on Bingle's website

View all Canstar rated car insurance products
Important Information
Source: Canstar. By proceeding you agree to Canstar Blue referring you to Canstar's website and accept that site's terms and conditions.  See the FSCG. This information is general and does not take into account your individual circumstances.  The results above do not include all providers, and may not compare all features relevant to you. Consider seeking professional financial advice, and read the PDS before making a product purchase.  See the Canstar Car Insurance Star Ratings Methodology. Canstar Blue may earn revenue from referrals to product providers from this table.
Other Car Tyre Brands
Beyond the 10 leading brands listed above, there are a few other noteworthy brands that may be worth a look into the next time you're down at the tyre shop. Brands include:
Nitto
BF Goodrich
Falken
Firestone
In fact, there are so many brands out there, that the dilemma is choosing the one that's right for you and your budget. Sticking to leading brands may be a good bet to ensure optimal performance, but it could still pay to shop around. We hope our ratings are helpful.