Puma Energy fuels the competition in petrol station ratings
The cost of fuel is enough to drive anyone up the wall – but like any other product or service, you'll end up paying for convenience, so you need to shop around. Sure, it's easy and convenient to fill up at your nearest servo, but are you really getting the best value for money possible – in terms of the price you're paying, but also the facilities that are available and the customer service provided? If the answer is "no" then maybe it's time for a change. Driving past one service station to reach another seems nonsensical, but then so does paying more than you need to, or having a bad experience time after time.
If you're ready to wave goodbye to your old servo, see if our annual review of petrol stations inspires you to try another. We've surveyed over 2,100 motorists across Australia to seek their feedback on the petrol station they use, to deliver the following guide.
While the price you pay at the pump is hugely important, our customer ratings reflect much more than that – we also ask motorists to give their opinions on a range of other significant factors, including their servo's appearance & cleanliness, customer service, convenience, facilities, and range of other items for sale. After all, service stations are increasingly selling a lot more than just petrol, and some are much more welcoming than others. So, which petrol stations have been rated highly, and which have work to do?
Puma Energy has taken out top spot in our petrol and service station ratings for 2020, knocking 7-Eleven off the podium. It received five stars in most categories, including the most important of all, overall satisfaction.
Best Petrol & Service Stations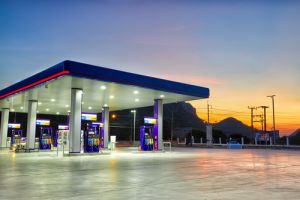 This year, 11 petrol and service stations featured in our customer review, rated in the following order for overall satisfaction:
Puma Energy
Metro Petroleum
Liberty
Costco
United Petroleum
7-Eleven
BP
Woolworths Caltex
Shell
Caltex
Coles Express Shell
Metro Petroleum, Liberty, Costco, United Petroleum, 7-Eleven and BP all scored four stars for overall customer satisfaction, while Woolworths Caltex, Shell, Caltex and Coles Express Shell were left on three stars apiece. Other noteworthy results this year include Metro Petroleum and Costco both earning five stars for price of petrol, while 7-Eleven was the only chain to score five stars for range of non-car items for sale.
Petrol & Service Stations Compared
To help you decide which servo may be worth a visit, here is an overview of the 11 brands in this year's review.
Puma Energy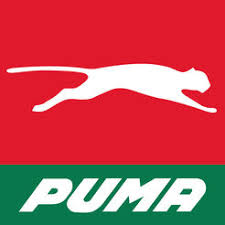 A relative newcomer to the Aussie fuel market, Puma Energy is a company that also owns various 'independent' service stations such as Neumann Petroleum, Ausfuel Gull and Matilda. Puma has shot up in popularity in recent years, and has an expansive fuel card system, café and convenience offering, not to mention supplying fuel to various mining sites across the country. In Western Australia, Puma enjoys a partnership with RAC, offering club members a 4c per litre discount on fuel. In Queensland, Puma has a similar partnership with RACQ, offering members the same 4c per litre discount on fuel.
Puma Energy achieved five stars for multiple categories, including overall satisfaction, appearance & cleanliness, service, convenience and facilities, with four stars in the remaining categories.
Metro Petroleum

Primarily found in NSW and the ACT, Metro has a wide-reaching range of fuel stations across the state – and territory – and is one of the largest independent fuel stations in Australia. It offers a comprehensive fuel card system akin to that of larger retailers, as well as a range of bulk-buy discounts. Founded more than 40 years ago, Metro has expanded to around 200 locations today. Just because it's an independent, doesn't mean it lags behind the big guys, with car washes, convenience stores and all the facilities you'd expect with any large fuel station.
Metro Petroleum earned five stars for price of petrol in our latest review, but got three stars for appearance and cleanliness and facilities, with four stars in all other categories, including overall satisfaction.
Liberty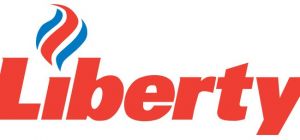 Liberty describes itself as a "competitive fuel alternative" in a fuel market dominated by several large, multi-national corporations. Not only does Liberty supply independent fuel retailers, but it also runs its own-branded service stations across the country, with a particular focus on regional areas. Promising to be competitive on price, Liberty says it's not into expensive self-promotion, instead focussing its efforts on delivering great service.
In our latest review, Liberty achieved four stars for overall satisfaction and all other categories, including price, facilities and service.
Costco

Known for all things 'bought in bulk' and American, Costco is proving a real hit with Australians who like a bargain. Paying an annual membership fee of $55 will open up a world of discounts on all manner of foods, drinks and household items, as well as fuel. When Costco's service station in North Lakes – north of Brisbane – first opened in 2014, motorists were lined up around the block to get the taste of cheaper fuel. It was a similar scenario across other sites in Australia. Costco offered generous per-litre discounts on its fuel at opening, and now offers incentives for Costco members to save at the pump. So in one trip, you can buy your jumbo-sized tub of Nutella and then fill up with discounted fuel. There are currently close to 40 wholesale Costco stores across Australia, of which eight have petrol stations.
Costco rated four stars for appearance and cleanliness and overall satisfaction this year, but notably achieved five stars for price of petrol. However it only scored one star for range of non-car items, two stars for facilities and three stars for convenience and service.
United Petroleum


United Petroleum was established in 1993 in South Australia and later expanded to service Victoria, NSW, ACT and QLD. Being one of the largest independent fuel retailers in the country, United sells all manner of fuels, with a lot of locations even having the high-performance E85 fuel. Customers can also benefit from its many reward and fuel cards. United has over 400 locations nationwide and is known for providing "effective fuels at a competitive price", often undercutting the bigger retailers by a cent or two per litre.
United achieved four stars across the board, including overall satisfaction, price of petrol, convenience and range of other items.
7-Eleven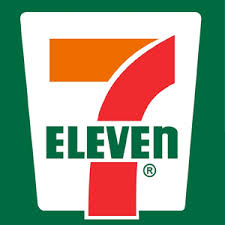 Competing against the juggernaut of the big two supermarkets, 7-Eleven's partnership with Mobil brings many of the same features and discounts you have come to expect from a modern servo. Perhaps most noteworthy is its fuel price 'lock-in' app. You download the app for free (Apple or Android) and find out the best fuel price in your area. You can then lock this price in for seven days and use it at any 7-Eleven petrol station. This is especially useful with the wild fluctuations many Aussies experience at the bowser. You get the same great fuel Mobil is known for with 7-Eleven's network of convenience stores – and yes, Slurpees.
7-Eleven Mobil was the only brand to rate five stars for range of non-car items for sale in our latest review, with four stars in all other categories, including overall satisfaction.
BP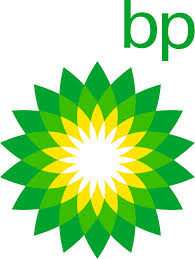 British Petroleum, or BP as it's more commonly known, is a stalwart of the Australian fuel landscape. It has an extensive fuel card system, which has previously won our customer satisfaction award for Small Business Fuel Cards. For consumers, it's perhaps best known for its presence in huge roadside truckstops and for its BP Ultimate 98-octane premium fuel. It has more than 1,400 locations across the country.
BP earned four stars for overall satisfaction this year, along with most other categories, but scored three stars for price of petrol.
Woolworths Caltex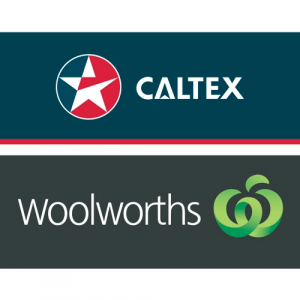 Not to be confused with regular old Caltex service stations, Woolworths' fuel locations also use Caltex fuels, but aim to give you that 'Woolies experience' by offering other services such as car washes and groceries at the majority of locations. Woolworths Caltex has over 500 locations across the country, and with its well-known shopper docket discount program. Using the Everyday Rewards card program, customers also get one point for every dollar spent. Beyond that, customers can get access to Caltex's range of fuels, including the Vortex range.
This year, Woolworths Caltex achieved four stars for service, convenience, facilities and appearance and cleanliness, with three stars for range of non-car items, price and overall satisfaction.
Shell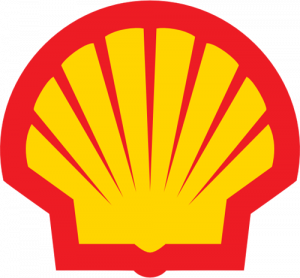 It's quite rare to find a service station that isn't connected to a grocery or convenience store these days, but there are still a huge number of Shell-branded servos across Australia. Known for sponsoring various motorsports leagues around the globe, Shell is perhaps one of the largest fuel companies in the world, known for its 'V Power' high-performance 98-octane fuel. With well over 700 locations Australia-wide, Shell's Motorist app lets you see special offers, track your loyalty card points and transactions, and helps you find your nearest Shell station.
Shell earned a mixed bag of results this year, with three stars for overall satisfaction, price, appearance and range of non-car items, but four stars for convenience, facilities and service.
Caltex


Short for the 'California Texas Oil Company', Caltex boasts a strong presence in Australia, although motorists may soon notice a change, as Caltex will soon rebrand to Ampol. Caltex is known for its 'Vortex' series of 98-octane fuels which have an engine-cleaning additive – along with rust and foam inhibitors – to keep your engine ticking along nicely, in addition to the StarCard, which can help you save on petrol and other goodies when you stop to fill up.
Caltex earned three stars for price and overall satisfaction in our latest review, with four stars in all other areas, including convenience and facilities.
Coles Express Shell

Differing from normal Shell service stations in that Coles owns the spot, with Shell supplying the petrol, Coles Express is well known for its 4c per litre discounts whereby shoppers who buy their groceries at a Coles supermarket can then get discounts at the pump. They can also scan their Flybuys rewards card to accumulate points and buy many of the same groceries available in a regular Coles store. Coles Express Shell is one of the most expansive fuel stations in Australia, with nearly 700 locations all up.
Coles Express earned three stars for price of petrol and overall satisfaction in this year's ratings, but achieved four stars for all other factors.
You may also be interested in:
The search for cheap petrol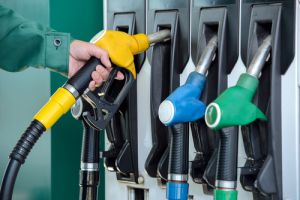 Price may not entirely dictate where you decide to fill up your car, but there's no doubt that we'd all like to pay a little less at the pump. Almost a quarter of respondents (23%) said that the cost of fuel is a major strain on their finances, down from 39% in our last survey. However, many customers are not exactly helping themselves, with 29% admitting that they usually fill up at the same petrol station regardless of the price. Some are more proactive at chasing lower prices than others – 23% have an app that allows them to monitor fuel prices and 27% would be willing to drive a little further if it meant saving money.
Getting a good deal on petrol is made more complicated by pricing cycles, with the cheapest days to buy often varying between cities and even suburbs. To help you find a cheaper price the next time you're running on empty, the ACCC updates its price cycle website on Mondays, Wednesdays and Fridays, although also states that which days are the cheapest for petrol can change from cycle to cycle. For those in Sydney, Melbourne, Brisbane and Adelaide, it may be best to find out which stage of the price cycle you're in, while those in Perth have it a bit easier, with Mondays typically the cheapest day due to a more predictable pricing cycle.
In our latest ratings, five brands – BP, Woolworths Caltex, Shell, Caltex, and Coles Express Shell – received three stars for price. While this is a helpful, high-level, guide to costs, it should be noted that fuel prices can and will vary between individual service stations – sometimes just a short distance apart.
Keeping an eye on petrol prices in your area is certainly a smart move. But your decision on where to fill up could also come down to personal preference. Here is a summary of the key findings from our survey in 2020.
The final word on petrol stations
It's easy to fall into the trap of just filling up your vehicle at the nearest service station, but try to treat the process of buying fuel like paying for any other product or service. Be sure to shop around for a good price, and make sure you take advantage of any rewards programs that can help you save a buck or two. If you don't think you're getting a good deal at your regular servo, try to drive past another one on your way home from work. You might even find the all-round experience is a lot better.
About the author of this page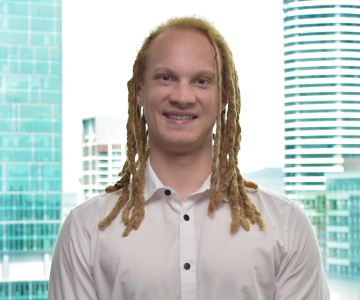 This report was written by Canstar Blue's Content Projects Lead, Dean Heckscher. He's our resident expert on all things automotive, health & fitness, streaming and more. Dean is also one of Canstar Blue's customer research report producers, helping to turn complicated subjects into easily-digestible information for our readers. He's passionate about helping consumers make better-informed purchase decisions on all manner of consumer goods and services.
Picture credits: intararit/shutterstock.com (infographic), VGstockstudio/shutterstock.com