Triumph is streets ahead in motorcycle satisfaction ratings
While many of us stick to four wheels, there are plenty of two-wheel enthusiasts around, both on the streets and on Australia's dirt tracks. Motorcycles can give you a thrill like no other, with the sense of freedom often unmatched, not to mention coming in handy when there's gridlock on the roads. In addition to the freedom, motorcycles are often cheaper to purchase and run than cars, making them a viable option for motorists on a budget. But finding a brand and type of motorcycle that meets your personal preferences and budget is no easy challenge.
On top of the sheer number of brands, motorcyclists also have plenty of makes to choose from, from the sleek sports models all the way up to the large cruisers, with plenty in between. Additionally, some of us might only look to ride on the weekends, taking on the dirt tracks for a sense of adventure, while others will prefer two wheels for their daily commute to the office. Regardless of how much you plan on riding, there's plenty to consider when it comes to finding the best fit for you.
To help narrow down your options, Canstar Blue produces an annual review of motorcycle brands, rated in 2019 by over 500 Australians who have bought and ridden a new bike in the last three years. The idea is to give you as much information as possible about the compared brands so you can make an informed decision about your next set of wheels, based on the experiences of people just like you.
Triumph was again crowned the winner in this year's results, scoring five stars for reliability, handling, style and overall satisfaction. It's the third year in a row that Triumph has been the best-rated brand in our review, which is quite some endorsement from those who own and ride one. Read on for all the details.
Best-Rated Motorcycles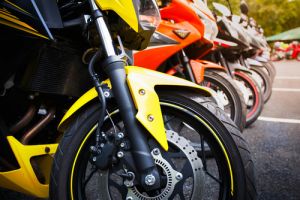 Canstar Blue's 2019 motorcycle review saw eight brands compared and rated in the following order for overall customer satisfaction:
1st Triumph
2nd Harley-Davidson
3rd BMW
4th Yamaha
5th Kawasaki
6th Suzuki
7th Honda
8th Ducati
Harley-Davidson, BMW, Yamaha, Kawasaki, Suzuki and Honda were all rated four stars for overall customer satisfaction, with Ducati rounding out the results on three stars overall. In addition to taking out the top spot, Triumph was the sole brand to score five stars for handling, while sharing top spot for reliability and style with Harley-Davidson.
Harley-Davidson was top of the podium for comfort, value for money and point of sale service. BMW was the only brand to receive five stars for technology features, meaning there are plenty of brands to consider if you're looking for a new ride.
Below we go into detail about the bikes on offer from the eight brands in our latest review, while also providing some helpful tips on finding the best bike for your needs and budget.
Types of Motorcycles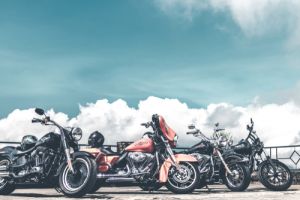 If you haven't spent much time around motorcycles, chances are you're not sure where to start when it comes to choosing one to ride out the door with. While plenty of brands offer sleek looking models and eye-catching colour schemes, each motorcycle type provides a different riding experience, and are made for different situations. Below is a quick guide to different motorcycle types, to give you an idea of which to take a closer look at.
Standard – Also known as Naked bikes or Roadsters, standard motorcycles are commonly found on the road and are mostly used for shorter rides. These models may be better suited for those looking at a starter model, or are after something to get them from A to B.
Sports – Made for speed and acceleration, sports models often have bigger engines and lighter frames, making them ideal for those after plenty of thrills.
Touring – Primarily used for long-distance riding, touring models often have bigger fuel tanks, luggage space and a passenger seat. Touring models can be further classified into Sports Touring and Adventure Touring models, which are usually lighter and more ideal for windy roads.
Cruiser – One of the largest motorcycle types, cruisers are often used for longer trips, with the design built with comfort in mind, although this sometimes impacts cornering and acceleration. If you're looking to recreate scenes from 'Easy Rider', a cruiser may be the option for you.
Adventure – Also known as a Dual-Sport motorcycle, an adventure model can be used both on and off-road, making it a handy middle-ground option for riders. With increased suspension and a lighter frame, an adventure will deliver plenty of excitement, regardless of where you're going.
Off-road – Including sub-categories such as Motocross, Enduro and Trail bikes, off-road models are primarily used for dirt tracks or for those out on a property. Including light frames and with increased suspension, off-road models will help make your weekend one to remember.
Most motorcycle dealerships will allow you to test ride your prospective new wheels, so be sure to make the most of the opportunity and test out all types of bikes to ensure you find the best fit for your riding style and intentions.
You may also be interested in:
Price for a walk on the wild side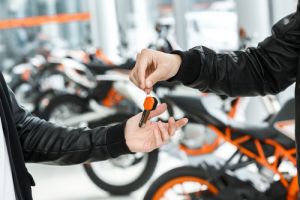 While generally cheaper than buying a car, a motorcycle can make a dent in your savings, with survey respondents spending, on average, over $11,300 on their latest motorcycle purchase. And considering that 40% of respondents bought their motorcycle second-hand, buying one fresh off the lot can set you back even more, meaning you may have to set a budget before you head to your local dealership.
While there are still a number of additional costs associated with motorcycles, 54% of respondents who prefer motorcycles over cars said it's because they're cheaper, with 42% also stating that they save time in comparison, meaning you can save more than just your bank balance.
Motorcycle Brands
Triumph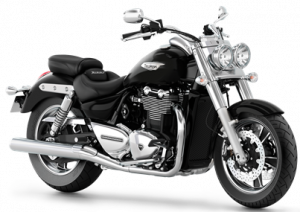 With a heritage that stretches back to 1885, the Triumph brand offers a solid range of models, including touring, cruisers, roadsters and sports bikes to suit most preferences.
The majority of Triumph's motorcycles comes in the form of its Adventure and Classic ranges, with the Tiger range suitable for those looking to take their fun off-road, while the Classic Bonneville can help you live out your Steve McQueen fantasies. Additionally, Triumph offers Speed Roadsters for those looking for a bit of excitement, while the Thunderbird Cruiser model may be better-suited for those who enjoy long road trips.
If you're looking to make alterations to your new set of wheels, Triumph offers a configuration option on its website, allowing you to change the colour scheme and add plenty of accessories to personalise your ride. Triumph doesn't provide engine alterations via the website, so if you're looking to make changes, it's best to get in contact with your local dealership. Triumph also offers parts, accessories and clothing on its website, with dealerships also listed online. If you're wanting to try before you buy, you can additionally book a test ride.
With five stars for overall satisfaction, Triumph was also rated five stars for reliability, handling and style, with four stars for value for money and comfort, but just three stars for point of sale service.
Harley-Davidson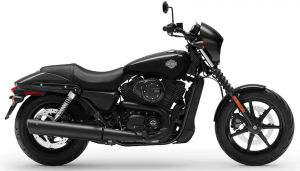 Synonymous with motorcycles, American manufacturer Harley-Davidson remains a popular choice for riders after a cruiser model, although in comparison to most competitors, it's one of the more expensive brands available. If price isn't an issue for you, or you're after something for long trips, Harley-Davidson may be well worth checking out.
While most of its range is colloquially referred to as a 'hog', Harley-Davidson has branched out from the traditional Softail models to include smaller types, with more agile Sportsters and Street bikes available for those more inclined to ride in the city. At the opposite end of the spectrum, Harley-Davidson offers multiple Touring and Trike models for those looking to eat up the highway. Harley-Davidson have also announced an electric line-up will be rolling out over the coming years, getting the best of both worlds, although no official release date has been announced.
In addition to its wide range of motorcycles, Harley-Davidson offers a number of clothing accessories for when you're both off and on your ride. Jackets, gloves and casual wear are available for purchase on the website, making it easy for consumers to pick up everything they need before they set out on their next ride. Similarly, Harley-Davidson also offers genuine motor parts for those looking to upgrade or replace something on their motorcycle.
Scoring five stars for comfort, reliability, style, value for money and point of sale service, Harley-Davidson was rated four stars for technology features, handling and overall satisfaction.
BMW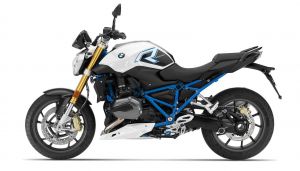 While more well-known for its luxury vehicle range, BMW has been manufacturing motorcycles since the 1920s, offering sports, touring, roadster and adventure models, suitable for any riding occasion.
With plenty of models across all ranges, you'll be spoilt for choice if you're after a BMW bike. Available at most Aussie motorcycle retailers, which can be found online, BMW's motorcycles are generally more expensive than other competitors, but may be worth it if price isn't an issue. While BMW may not be the brand for you if you're looking for a pure off-road or dirt bike option, it is more suited for those looking to get away on longer road trips, as well as those who are after a daily commute.
BMW additionally offers a configuration option on select models, allowing riders to choose accessories and colour schemes to personalise their new wheels. While most alteration options are purely aesthetic, the configuration option would come in handy for those looking to create something unique.
The only brand to achieve a five-star rating for technology features, BMW was rated four stars in all remaining categories, including handling, comfort and overall satisfaction.
Yamaha
Operating independently from the Yamaha Corporation, the Yamaha motorcycle branch has a long history stretching back almost 70 years, with the Japanese brand offering on and off-road options for local motorcycle enthusiasts. Competitively-priced within the market, Yamaha is worth checking out, regardless of whether you're looking to tear up the bitumen or the dirt track.
Yamaha's road range includes Supersport, Sport Heritage, Maximum Torque, Sport Touring and Cruiser models, each with a subsequent range of models, with different aesthetics and features to suit all types of riders. For those more inclined to go off the beaten track, or after something to help around the farm, Yamaha's off-road range includes Motocross, Enduro, Adventure and Agriculture models, each with a variety of additional features and functions to help you enjoy the ride.
Accessories can also be purchased via Yamaha's website, allowing motorists to personalise their ride from the handlebars to the exhaust to suit their riding style and preferences, handy for those who are looking to stand out from the crowd.
With four stars for comfort, reliability, handling, value for money and overall satisfaction, Yamaha was rated three stars for style, point of sale service and technology features.
Kawasaki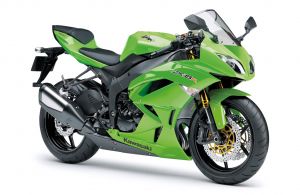 Making motorcycles since the 1950s, Japanese brand Kawasaki follows other Japanese companies in producing bikes for city riding and off-road adventuring, while also frequently found on the racetrack.
If you're looking for a ride for the city or long road trips, Kawasaki offers sport, touring and cruiser models, each with plenty of variety for riders to choose from. The Ninja is arguably Kawasaki's most popular road bike, with the model available with plenty of grunt and variety. Similarly, if you're looking for an off-road adventure, Kawasaki has plenty of dirt bikes and motocross options available, helping to make your next weekend getaway plenty of fun. Kawasaki also offers a Learner section, allowing those new to two-wheels an easy way to find their ideal set of wheels.
Additionally, Kawasaki provides various accessories via its website, making it an ideal option if you're looking to improve your wheels or you're after a gift. With motorcycle accessories for both off-road and road models, Kawasaki offers clothing accessories for times when you're both on and off your bike.
Despite a three-star rating for technology features and style, Kawasaki was rated four stars in all other categories, including value for money, reliability and overall satisfaction.
Suzuki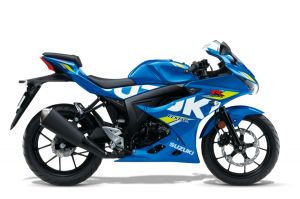 Spread over various industries, Suzuki is well-known in the automotive sector, with the Japanese brand expanding into motorcycles in 1952. Today, its bikes are often seen on city streets, dirt tracks, as well as the racetrack.
With a road range that includes Supersport, touring, adventure and cruiser models, Suzuki offers models for both the motorcycle veteran and the beginner, with a number of Learner Approved bikes available. In its off-road range, Suzuki offers Motocross, trail and dirt bikes, with options also available for those out on the property, with each range offering a number of models to choose from.
If you're looking for a more personalised touch, Suzuki offers a number of accessories for both off-road and on-road bikes, including saddlebags, windscreen and décor kits, with merchandise similarly available if you're looking for a new outfit to go with your new ride.
With four stars for reliability and overall satisfaction, Suzuki was rated three stars in all other categories, including style, point of sale service and comfort.
Honda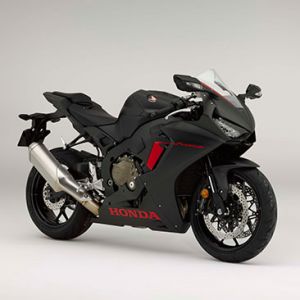 A conglomerate across multiple industries, Japanese brand Honda has been manufacturing motorcycles since the 1950s, with the brand today producing various models for all types of riders. In addition to the traditional Sports, Touring and Cruiser models, Honda also manufacturers plenty of off-road options for those who like to get out the city on the weekends, with Trail, Enduro and Competition bikes available.
Competitively-priced within the market, Honda offers the full specifications on each bike on its website, allowing you to compare engine sizes, transmission, as well as wheel bases to help ensure you find the bike that best fits your needs, with a Learners section also available to help those just starting out with picking their first bike. Additionally, you can book test rides on the Honda website, with merchandise additionally available online, helping you to make it a one-stop-shop for all your motorcycle needs.
Scoring four stars for comfort, reliability, handling, style and overall satisfaction, Honda was rated just three stars for value for money, point of sale service and technology features.
Ducati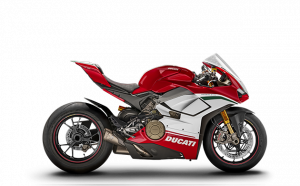 Founded almost 100 years ago, Italian manufacturer Ducati is today a mainstay in the sports bike market, with the brand frequently seen on both city streets and MotoGP racetracks. While motorists may have to look elsewhere if you have your heart set on a touring or cruiser model, Ducati may be the option for you if you're looking for a sporty model, or something that will get your heart racing.
The range includes the Diavel, Hypermotard, Monster, Multistrada, Panigale, Supersport and Scrambler, with each including a variety of models to suit all power types and motorist preferences. Specifications and alteration options are available on the Ducati website, allowing motorists to find the ideal fit for your riding needs, with users also able to book a test ride at local dealerships.
Ducati also offers a dealer locator via the website, making it easier for consumers to pick one up locally, with accessories and riding gear available online, helping you to tick everything off the list before hitting the road.
Rounding out the results, Ducati was rated three stars for technology features, value for money, reliability, comfort and overall satisfaction, but was rated four stars for handling, style and point of sale service.
Which motorcycle brand should I buy?
Motorcycles are often at the top of the 'someday-maybe' list for many of us, while others are all about their two-wheel life. But whether you're a veteran on the saddle or you're fresh on the scene, finding a new ride can be a challenge, particularly with so many options – and sales pitches – to navigate.
Ultimately, which brand and what type of motorcycle you ride off into the sunset with will come down to a variety of factors, including budget, where you do most of your riding, as well as how much power you want at your fingertips. Like any big purchase, looking into all of your options before breaking out the wallet will save you a lot of hassle down the line, as well as likely a bit of money too, meaning that your time spent on the road is more enjoyable.
About the author of this page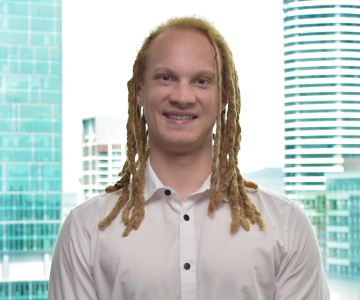 This report was written by Canstar Blue's Content Projects Lead, Dean Heckscher. He's our resident expert on all things automotive, health & fitness, streaming and more. Dean is also one of Canstar Blue's customer research report producers, helping to turn complicated subjects into easily-digestible information for our readers. He's passionate about helping consumers make better-informed purchase decisions on all manner of consumer goods and services.
Photo Credits: pixfly/shutterstock.com, Artem Beliaikin/shutterstock.com, Nestor Rizhniak/shutterstock.com