Fact Checked
Isuzu UTE rated best bang for your buck in new car ratings
Is choosing a new set of wheels driving you up the wall? Buying a new car is one of the biggest financial commitments you can make. But it can also turn out to be one of the quickest depreciating assets you can own. That's why it's important to think long and hard about which model – and price tag – is right for you. After all, you can spend an absolute fortune on a new car – but that doesn't mean it will be a great value.
To help you decide, Canstar Blue has asked more than 2,300 Australian motorists for their feedback on the new cars they've bought from a dealership in the last three years, to find out which is deemed to offer the best value for money. Car brands that received the minimum required survey sample size of 30 responses are compared in this year's report.
Best Value Cars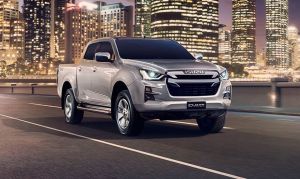 Which new cars represent the best value for money? Here is what our latest survey found:
Isuzu UTE
Suzuki
Kia
Hyundai
Mitsubishi
Mazda
Toyota
Mercedes
Honda
Nissan
Subaru
Volkswagen
BMW
Audi
Ford
This year, Isuzu UTE seemed to make the most 'cents' when it came to value for money. It was the only car maker to receive a five-star review for value, with most other brands parked on four stars for bang for your buck. BMW, Audi and Ford eventually rounded up the category scores with three stars each for value.
Regardless of which brand you pick up, there are a number of ways that you can ensure that you get the most bang for your buck. Read on for details.
You may also be interested in:
How to get the best deal on your new car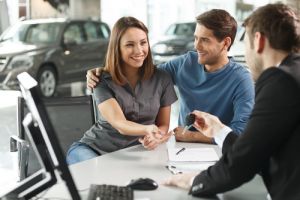 Every dollar really does count, especially when Australians are spending an average of $40,729 on a new car, remaining steady in comparison to last year. While we all have that one dream car that we'd love to get behind the wheel of, it's often the price tag that stands in the way. Here are a few tips below to help you get the most out of your trip to the dealership.
Compare dealerships
Trade in your old car
Pick your timing
Don't be afraid to negotiate
Ease off the extras
1. Compare dealerships
Your local dealer may be just down the road, but it may not offer the best deals. So, it's best to look around before you lock yourself into a contract. Each dealership may also offer you different deals or additional extras at no cost depending on who you go with.
2. Trade in your old car
As long as it's in good condition, most dealerships are more than happy to take your old faithful off your hands for a discount. This is clearly a popular option for Aussie motorists, with 55% of survey respondents buying their new car via an exchange deal.
3. Pick your timing
Deals aren't just at the EOFY. With car dealerships setting monthly sales targets, you're more likely to get a better deal at the end of the month than at the start. Also keep an eye out for the release of newer models, as you may be able to pick up older models at a more affordable price.
4. Don't be afraid to negotiate
If you don't ask, you won't get it. Our survey showed three quarters (78%) of respondents tried to negotiate a lower price on their new car. As a general rule, most car dealers are willing to chip off a chunk of the price to seal the deal!
5. Ease off the extras
Additional extras such as that sparkly paint job can quickly add up, so be sure to only get what you really need. Some extras may even affect your insurance premiums, costing you further down the line.
The bottom line
Ultimately, purchasing a new car will be an exciting time, with plenty of sleek, shiny and heart-racing models available to get your motor running. Despite the excitement, however, it's important to remember that a new car will also be an investment, as well as an expense, for years to come.
Image credits: BlueSkyImage/Shutterstock.com.
About the author of this page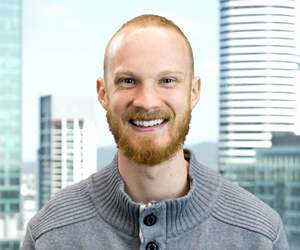 This report was written by Canstar Blue's Content Projects Lead, Dean Heckscher. He's our resident expert on all things automotive, health & fitness, streaming and more. Dean is also one of Canstar Blue's customer research report producers, helping to turn complicated subjects into easily-digestible information for our readers. He's passionate about helping consumers make better-informed purchase decisions on all manner of consumer goods and services.