Kia and Mitsubishi Motors deemed best value for new cars
Buying a new car is one of the biggest financial commitments you can make. But a car is also one of the quickest depreciating assets you can own, meaning you'll need to think long and hard about which model – and price tag – is right for you. To help you decide, Canstar Blue undertakes an annual survey of Australian motorists who have bought a new car in the last three years. The idea is to find out which car brands are deemed to offer five-star value for money. After all, you can spend an absolute fortune on a new car – but that doesn't mean it's great value.
This year, more than 2,400 motorists took part in our research, with 15 car manufacturers included in the final ratings. But of them, only two received top marks on value for money.
Mitsubishi Motors joins last year's winner Kia at the top with five stars for value for money.
Audi, Honda, Hyundai, Mazda, Nissan, Subaru, Suzuki and Toyota all scored four stars on value.
BMW, Ford, Holden, Mercedes and Volkswagen were rated three stars for value for money.
There's been a major shift in the car market in recent years, with overseas models previously labelled as 'cheap and cheerful' now giving the luxury models a run for their money, and potentially even beating them to the post. While Mitsubishi Motors and Kia are still some of the cheapest new options available, they don't appear to have sacrificed quality for a smaller price tag, giving those on a tighter budget something to get excited about.
For the second year in a row, Kia has come out on top of the value for money category, indicating that Kia owners are satisfied with their car purchases, while some of the more luxury car brands appear to have struggled in comparison. Like we said, just because a new car is expensive, doesn't mean it's good value. While you might get distracted by the badge, you might want to look into all of your options before signing on the dotted line.
Compare Car Rental Prices
Best-Rated Cars for Value for Money
If you're really looking to get the most value out of your purchase, or you're just interested to see where your dream brand ranked, here is a further breakdown of our overall ratings for new cars in the value for money category.
1st Kia
2nd Mitsubishi Motors
3rd Suzuki
4th Hyundai
5th Audi
6th Toyota
7th Mazda
8th Subaru
9th Honda
10th Nissan
11th BMW
12th Holden
13th Ford
14th Volkswagen
15th Mercedes
Regardless of which brand you pick up, there are a number of ways that you can ensure that you get the most bang for your buck, with a few tips below to help you get the most out of your trip to the dealership.
How to get the best deal on your new car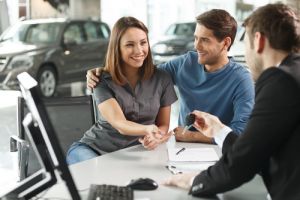 While we all have that one dream car that we'd love to get behind the wheel of, it's often the price tag that stands in the way. With price a big factor in which car you'll drive off with, it's important to make sure you're getting the best deal possible at the dealership. Here are a few tips to help:
Choose your dealership – your local dealer may be just down the road, but it may not do the best deals, so it's best to look around before you lock yourself into a contract. Each dealership may also offer you different deals or additional extras at no cost depending on who you go with.
Trade in your old car – as long as it's in good condition, most dealerships are more than happy to take old faithful off your hands for a discount. This is clearly a popular option for Aussie motorists, with 55% of survey respondents buying their new car via an exchange deal, slightly up from last year (53%).
Pick your timing – deals aren't just at the EOFY. With dealerships setting monthly sales targets, you're more likely to get a better deal at the end of the month than the start. Also keep an eye out for the release of newer models, as you may be able to pick up older models at a more affordable price.
Don't be afraid to negotiate – 78% of survey respondents tried to negotiate a lower price with the dealer.
Ease off the extras – additional extras such as that sparkly paint job can quickly add up, so be sure to only get what you really need, as some extras may even affect your insurance premiums, costing you further down the line.
Ultimately, purchasing a new car will be an exciting time, with plenty of sleek, shiny and heart-racing models available to get your motor running. Despite the excitement however, it's important to remember that a new car will also be an investment, as well as an expense, for years to come, meaning you may have to use your head to make the decision, and not your heart.
About the author of this page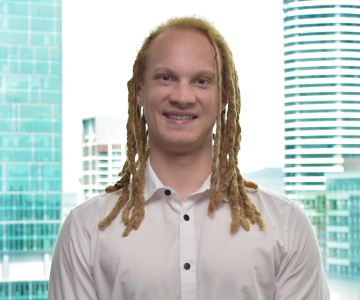 This report was written by Canstar Blue's Content Projects Lead, Dean Heckscher. He's our resident expert on all things automotive, health & fitness, streaming and more. Dean is also one of Canstar Blue's customer research report producers, helping to turn complicated subjects into easily-digestible information for our readers. He's passionate about helping consumers make better-informed purchase decisions on all manner of consumer goods and services.
Image credits: BlueSkyImage/shutterstock.com