Fact Checked
Isuzu UTE drives to number one spot in car servicing ratings
Considering how much a new car costs, it's not surprising that some of us can be a bit protective of our new wheels. But regardless of how careful you are, you'll still have to drop the keys off at the dealership every few months for a service to make sure that everything is running as it should be. Booking in a service might be the furthest thing from your mind when you first pick up the keys to your new ride ─ but buying a car that can easily be serviced, plus potentially covered for the first few services, can save you money and hassle further down the line.
To find out which car maker offers the best servicing for your new ride, we asked more than 2,300 Australian motorists for their feedback on the new car model(s) they bought in the last three years. Brands that received the minimum required survey sample size of 30 responses are compared in this year's ratings.
Here's what we found:
Isuzu UTE parked on an impressive five-star rating for car servicing, the only brand to do so.
Mercedes, Mazda, Honda, Hyundai, Kia, Toyota, Ford and BMW all performed well on four-star reviews.
Suzuki, VW, Mitsubishi, Subaru, Nissan and Audi achieved three stars for car servicing.
The quality (and even price) of servicing may come down to the individual dealership, and what's required for your particular model. But new Isuzu UTE owners were found to be the most satisfied with the service they received, which could help you narrow down your options if you're in the market for a new car and are conscious about the ongoing hassle and cost of servicing your wheels.
Best Car Brands for Dealership Servicing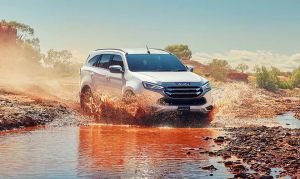 Our latest survey of more than 2,300 Aussie motorists who have bought a new car in the last three years saw brands ranked in the following order for dealership servicing:
Isuzu UTE
Toyota
Mazda
Mercedes
Honda
Ford
Hyundai
Kia
BMW
Mitsubishi
Audi
Suzuki
Nissan
Subaru
Volkswagen
Regardless of which brand you drive off with, below are a few tips to help you get the most out of your service, as well as how to keep your car running smoothly in between those trips to the dealership.
How to make the most of your car service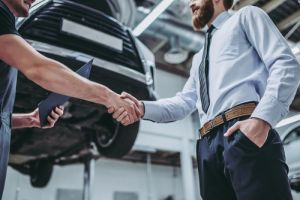 Dropping off your new pride and joy for its first full service can be a bit nerve-wracking ─ particularly as there's a chance that something's wrong, or that you might end up left with a larger bill than expected. Thankfully, new vehicles are generally covered by consumer law, manufacturer warranties and servicing deals. This means you'll typically be covered if something important breaks. But even if you take all necessary precautions, whatever is under the bonnet can be unknown territory for many and it may feel easier to simply go with the flow and not question the costs.
Here are a few tips to keep your servicing bill down and avoid bill shock:
Get your car regularly serviced
Fix small problems yourself
Check under the hood
Don't ignore your dashboard light
Make sure you're aware of what's covered by your warranty
1. Get your car regularly serviced
Regularly booking your car in for a service may seem cumbersome, especially when you need your car to get to work and for weekend road trips. But, making sure your car is regularly inspected and fine-tuned will help you save money (and time) in the long run. That's because it can help prevent small problems from turning into bigger issues. Cars with full-service histories are also said to be worth more when you want to sell or trade them in.
2. Fix small problems yourself
If you've got a blown tail light, or the windscreen wipers aren't working as smoothly as they used to, you can always do a bit of DIY. Retailers such as Supercheap Auto and Repco often stock a variety of replacement parts, allowing you to get your hands dirty, and potentially save you from a large mechanic's bill. However, be careful you don't void your new car warranty, so only stick to what you know!
3. Check under the hood
Regularly checking your engine oil, fluid levels and tyre pressure are all easy weekend chores you can do to keep your car running smoothly.
4. Don't ignore your dashboard light
While it may not seem too serious, that blinking light on your dashboard could indicate a problem that could end up costing you big down the line. So, be sure to either book your car in for a service, or at the very least, consult your car owner's manual for more information.
5. Make sure you're aware of what's covered by your warranty
Reading the fine print may seem a bit overwhelming (and boring), but understanding what you're actually covered for – in terms of the new car warranty and any capped-price servicing deals – will help you from overspending down the line.
You may also be interested in:
The bottom line on car servicing
While a new car is less likely to experience major mechanical issues, staying up to date with servicing can help your vehicle stick it out for as long as possible. But make sure to look into all of your options when it comes to a new ride, because each car manufacturer will offer different warranties and servicing deals.
Photo credit: 4 PM production/Shutterstock.com.
About the author of this page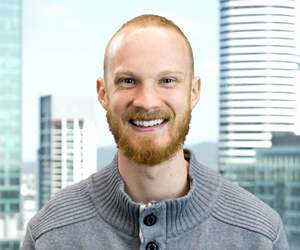 This report was written by Canstar Blue's Site Editor, Dean Heckscher. He's our resident expert on all things automotive, health & fitness, streaming and more. Dean is also one of Canstar Blue's customer research report producers, helping to turn complicated subjects into easily-digestible information for our readers. He's passionate about helping consumers make better-informed purchase decisions on all manner of consumer goods and services.