Optus is one of the biggest phone providers in Australia, and if you're after a cheap prepaid recharge, the telco that says 'Yes' may be a viable option. Aside from being one of the few telcos to offer a 'daily' prepaid recharge, Optus also has a range of competitive, low-cost prepaid options to suit a wide variety of needs and customers. Compare the range in more detail below.
Optus Prepaid Plans & Recharges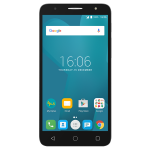 Ultimate Plus from $10
Daily Plus from $2
Long Expiry from $10
Prepaid phones from $39
Recharge options from 1 day to 365 days
Optus Sport, data-free music streaming and international talk & text included on many recharges
Optus provides three main categories of prepaid plans, with the Ultimate Plus plans catering towards regular phone users, Daily Plus plans may appeal to those who like ultimate flexibility and Long Expiry plans could be for those who need a low use or spare phone option. We'll also explore what's on offer with an Optus prepaid phone like the phone pictured, Hit the appropriate link below to learn more about your preferred type of prepaid plan from Optus.
Optus Ultimate Plus Prepaid Recharges
$10 for 500MB over 7 days
$20 for 2GB over 7 days
$30 for 3GB over 28 days
$40 for 7GB over 28 days
$50 for 10GB over 28 days
$60 for 12GB over 28 days
All have unlimited calls & texts as standard. There are quite a few plans to choose from in this segment, and for most budgets. The cheapest two come on a 7 day term, which make them suitable for a holiday or for a 'stop gap' solution. Other bonuses include:
Data-free music streaming and extra data for streaming Netflix, Stan and more.
Extra bonus credit for premium services like international calls and texts
For a regular phone user, these plans may be suitable and are offered as a solid alternative to the world of postpaid plans.
Optus Daily Plus Prepaid Recharges
Opting for the 'Daily Plus' recharge means you pay $2 per day and receive 500mb data plus unlimited calls and texts. Data-free music streaming also applies, and data is charged by the kilobyte. This 'Daily Plus' plan can be deducted from your 'MyCredit' recharge, which can cost $10, $20, $30, $45, $60 or $100 based on your choice.
The $10 and $20 plans come on a 30 day expiry while the rest last 186 days.
This means that over 30 days, you could receive up to 15GB for $60, which is about in-line with the rest of the Optus range.
Optus Long Expiry Prepaid Recharges
$10 with a 45 day expiry
$20 with a 90 day expiry
$30 with a 186 day expiry
$40 with a 186 day expiry
$50 with a 186 day expiry
$60 with a 365 day expiry
For those who are after a plan for their spare phone or for those who like low-cost, low-maintenance and fuss-free phone plans, Optus long expiry recharges may be suitable. You simply load up the credit and use it at your leisure.
Calls are billed at 20c a minute
Texts are 20c each and includes MMS
Data is 5c a megabyte and charged per kilobyte
These are relatively cheap rates, which mean your money could potentially go quite far. And with credit lasting up to a year, you can potentially 'set and forget' instead of having to worry about recharging every month or so.
Optus Prepaid Phones
iPhone X from $399
Nokia 3310 from $79
Optus X Lite from $39
Optus has quite a few prepaid phones on offer that can be purchased outright. Most are priced at under $150 and are only basic smartphones, but the iPhone SE is available for a fairly competitive price. Those looking for a prepaid plan and a new phone may find benefit in buying both at Optus. Note that they are not 'bundled' per se, with most phones required to be purchased outright first. Optus prepaid handsets include the 'X Spirit' and 'X Smart' (pictured above). Here is a selection of Optus prepaid plans with the iPhone SE as part of the deal:
How do Optus prepaid plans compare to other providers?
Optus has a wide variety of prepaid phone plans to suit a large range of users, but there are a few Mobile Virtual Network Operators that may even run off the Optus network that could manage to provide more data or value for your money. See how Optus stacks up below.
Optus Ultimate Plus Plans Compared
For the regular phone user looking for big chunks of data and a 'do anything' type of phone plan, Optus' Ultimate Plus plans are certainly solid performers. However, there is a wide range of service providers out there that may provide more data for less. For 2GB data, you can look to spend as little as $15 these days, where providers like Lebara, Kogan and Yomojo do battle. Optus does benefit, however, for having data-free music streaming and bonus data for TV streaming.
Optus Daily Plus Recharge Compared
There are currently not a lot of providers offering 'daily' plans, but one of Optus' main competitors is Telstra. Telstra offers a plan at half the price, but with one fifth of the data. Still, competition is pretty tight in other aspects and if you're looking for a plan like this it may all depend on what network you prefer.
Optus Long Expiry Prepaid Recharges Compared
Optus has a fairly wide variety of prices and expiry periods in this category, from 45 days up to a whole year. However, while some plans may look identical in price, you'll need to scratch beneath the surface to see true value. Some providers may charge differently for calls, texts and data.
Optus has pretty competitive rates, particularly for data at just 5c/MB.
Other providers worth keeping an eye out for in this realm are Amaysim and ALDI Mobile, as well as Telstra. They all have varying rates, so it pays to take a deeper look, and decide what you use more – calls, texts or data.
Is an Optus prepaid plan worth recharging for?
Optus has a large suite of prepaid mobile plans, consisting of everyday plans, daily plans and long expiry options. This has ensured that the large telco stays at the top of the prepaid pile, competing particularly well against its main rival – Telstra.
Optus often includes things like data-free music streaming, TV streaming data, and Optus Sport even on modest plans.
However, customers will need to consider if there is a better offer or deal to be found elsewhere. Often smaller providers can offer more data for the money, and while they may lack in the 'perks' department, they often make up for it with a lower price. In any case, Optus is a very strong contender in the prepaid space, but shopping around may be the best way to find your new favourite prepaid plan.