Fact Checked
ALDI Mobile: #1 for mobile broadband plans four years running 
Gone are the days of needing a fixed-line connection to get the best speeds, service and data. Nowadays, mobile broadband plans have become a viable alternative to the NBN, ADSL, and cable. Mobile data is the ultimate for flexibility and browsing on the move, so get the lowdown on which providers offer the best bang for your buck with Canstar Blue's 2022 mobile broadband review and ratings.
This year, we've surveyed more than 1,000 mobile broadband customers to determine just which provider offers the best prices, fastest speeds, and overall most satisfaction for your money. Our 2022 ratings include Australia's three biggest telcos – Vodafone, Optus and Telstra – while also showing that the little guys can give the big telcos a run for their money with ALDI Mobile and Amaysim. The idea is to give you as much information as possible about the compared providers, and more, to help you make a better-informed decision about which mobile broadband plan to go with. Brands must have received a minimum of 30 survey responses to be included in this review. So, what did we find?
Best Mobile Broadband Plans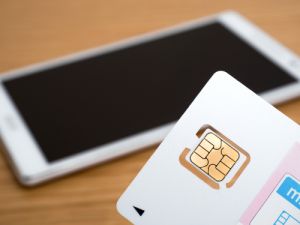 Here are the best mobile broadband providers in Australia, as rated by consumers in Canstar Blue's 2022 review:
ALDI Mobile
Amaysim
Vodafone
Optus
Telstra
Once again, ALDI Mobile has knocked it out of the park, receiving five stars in four of the six categories, including bill and cost clarity, ease of set-up and value for money in addition to overall satisfaction. Amaysim scored four stars for overall satisfaction and was the only other provider to score five stars across some categories, including customer service and speed and coverage. Vodafone came in third with four stars for overall satisfaction, followed by Optus also on four stars.Telstra wrapped up our ratings with a total of three stars for overall satisfaction.
With 5G home internet now a reality, it's an exciting time to check out a new mobile broadband plan – especially if your NBN speed isn't up to scratch. So, what are the best mobile broadband deals around? Read on for specifics about the brands in our review, but first, below is a quick comparison of mobile broadband plans.
Mobile Broadband Plans
ALDI Mobile Broadband
Operating on the Telstra 3G and 4G networks, ALDI Mobile offers a range of data-only SIM packs that are ideal for on-the-go tablet and device use. Data packs begin at $95 for 30GB of data with a 365-day expiry.
Three 365-day options are available, offering up to 365GB of data for use over 12 months.
All plans include data rollover, provided customers recharge on time.
Plans are offered on a prepaid basis only, with auto-recharge options available.
For the fourth year in a row, ALDI Mobile received an outstanding score of five stars overall. ALDI Mobile was also awarded three stars for customer service, four stars for speed and coverage, and five stars in all other categories.
Amaysim Mobile Broadband
MVNO Amaysim operates on Optus' 4G networks and offers a small selection of SIM-only data plans, ideal for tablet users. Plans are BYO-only, and begin at $15 for 7GB of data.
Plans are prepaid, contract-free, and auto-renew every 28 days (unless you opt out of this feature).

Overages apply if you exceed your allowance, but extra data can be added at a cost of $10 per gigabyte. 

All plans include unlimited data rollover as long as you stay an Amaysim mobile broadband customer.
Amaysim scored four stars for overall satisfaction in 2022, and earned five stars for value for money, speed and coverage and customer service.
Vodafone Mobile Broadband
Vodafone has a wide range of mobile internet options including plans with a bundled-in modem, prepaid mobile broadband plans, and SIM-only plans for your modem or tablet. Mobile broadband plans begin at $20 per month for 10GB of data, with the option to bring your own modem or add a device.
Plans are offered month-to-month, but you'll need to pay off any bundled-in modems either upfront or over a 12, 24, or 36-month period.
Tablet SIM Only Plus plans begin at $15 per month, and include unlimited data capped at 1.5 megabits per second (plus a monthly full-speed data allowance).
Data options are available up to 100GB per month, with bonus gigabytes frequently included.
Vodafone achieved an overall satisfaction rating of four stars in our 2022 review, plus four stars for customer service, bill and cost clarity and for ease of setup.
Optus Mobile Broadband
Optus offers both SIM-only and 4G wireless broadband modem plans, with prices beginning at only $15 per month for 5GB of data on a month-to-month SIM-only plan.
Data is available up to 100GB for SIM-only plans.
Customers can bundle in popular devices such as tablets, smartwatches and portable modems on 12, 24 or 36-month payment terms.
SIM plans include data sharing across eligible plans and 5G network access on Large and Extra Large plans (with compatible devices).
In our 2022 ratings, Optus scored four stars for overall satisfaction and four stars in all categories.
Telstra Mobile Broadband
Telstra's mobile broadband range includes both BYO and device-on-a-plan options, with four main plans available. Prices start at $15 per month for 5GB, up to $85 for 400GB of monthly data. Although these plans aren't classed as prepaid, you will need to pay for each month in advance via AutoPay.
All plans are available with no lock-in contract, but if you pick up a new device you can choose to pay it off over 12, 24 or 36 months (or simply pay full price upfront).
Telstra offers around half-a-dozen broadband devices, including the Nighthawk M5 and the Telstra 5G Wi-Fi Pro mobile broadband modems.
All plans include the option to share data across 10 plans on one account. You'll also get free access to Telstra's 5G network on Medium and Large plans, but Extra Small and Small customers will have access to 4G.
Telstra came in fifth in our 2022 ratings, scoring three stars overall and across most categories, but did score four stars for speed and coverage.
Other Mobile Broadband Plans
While our ratings cover five major mobile broadband providers, there are many more out there just as capable of offering you a good deal. Here is a quick guide to some of them.
Southern Phone Mobile Broadband
Southern Phone also operates on the Optus network and offers a range of four mobile broadband SIM-only plans on 12-month contracts.
Plans start at just $15 with 7GB of data per month and go up to $65 per month with 100GB. Data is charged in 1MB increments and if you go over your included data amount, you'll be charged for excess data usage.
Belong Mobile Broadband
Belong, a Telstra subsidiary, offers mobile broadband plans (also referred to as a data-only plan), with a simple selection of three plans to choose from, all as BYO device. Plans are available month-to-month, with data inclusions starting at 20GB and going up to 500GB. You can also share data with friends and families who also have a Belong mobile or data plan.
Aussie Broadband Mobile Broadband
Aussie Broadband is mostly known as a competitive NBN provider with a reputation for good customer service, however the telco also offers mobile broadband plans. There are several different plans to choose from to suit different needs, with as little as 5GB of data per month and up to 120GB of data per month. Aussie Broadband had made an appearance in our 2021 Mobile Broadband ratings (coming in third overall), however did not qualify for our 2022 ratings.
How much does mobile broadband cost?
According to Canstar Blue's 2022 research, Australians are spending an average of $76 per month on mobile broadband – a steady increase when compared to the $73 average in the last ratings, and the $69 per month average spend from the year before. This figure is also higher than the average monthly NBN bill, which is now $73 according to our 2022 NBN Providers survey. With the NBN rollout officially completed, it's likely many people previously reliant on mobile internet can now make the switch to NBN – but if you don't have the option (or just don't want to), you can still find a good deal on mobile broadband.
With prices beginning around $10 per month for basic entry level plans, and options up to 500GB or more per month, mobile broadband offers a much wider variety of data and price points than most fixed-line broadband services, for a cheaper cost than high-speed unlimited NBN.
If you're unhappy with the reliability of your NBN or other internet plan, and find yourself switching to mobile data on your phone rather than using WiFi at home, mobile broadband might be an ideal solution if you don't require unlimited gigabytes each month.
While mobile broadband was once mostly used for internet access while travelling (such as work-related travel), we're now seeing more Aussies use mobile broadband as a home internet solution: 38% use it as a supplement their other home internet connection (such as NBN or cable), compared to 21% who purchased it primarily for work while travelling.
22% of survey participants prefer to use mobile internet around the home as it's faster and more reliable, although only 12% expect to only use mobile broadband at home going forward. However, 21% of respondents say they don't use their mobile internet as much as they thought they would, so it's important to figure out just how you'll use your broadband to avoid paying for data you don't need.
No matter what type of broadband plan you need, it's important to do your research to find a data limit that's appropriate and at a price you're happy to pay. Happy browsing!
Other Mobile Broadband Providers
Aside from the few names mentioned above, there are around 30 providers out there, and many phone plan providers also double up to offer mobile broadband. After all, mobile broadband is essentially a phone plan without the calls and texts. Other providers worth keeping an eye out for include:
Smaller service providers tend to operate with lower overheads and can therefore deliver more data often at a cheaper price. However, in terms of 'extra stuff', such as data-free streaming, they may lack behind. It's important to consult Critical Information Summaries here to see what you're getting.
Mobile Broadband FAQ
Still have some questions about mobile broadband plans, providers, or just more questions generally? Give our FAQ section below a browse, and in case your questions aren't answered, check out service provider websites for more information.
What is mobile broadband and how does it work?
Mobile broadband works as a portable and home internet solution by using 4G, 3G (and on some plans 5G) networks to deliver internet to your device. Put simply, you pay for a plan from your selected provider, with plans varying in terms of costs, data inclusions and bonuses.
Mobile broadband can work through three main ways: either it's delivered through a SIM card that you slot into your phone or SIM card compatible device (like having a phone plan without a phone number), it's delivered through a dongle that connects via USB to your laptop or computer, or it's delivered through a completely separate device, like a portable modem.
How fast is mobile broadband?
4G mobile broadband's theoretical speeds can exceed 100Mbps, which is fast enough to stream TV shows and sports across multiple devices. However, in real-world scenarios, mobile broadband speeds typically only reach around 30Mbps to 50Mbps, and even slower in congested areas or times.
5G testing has revealed that the new network can exceed 20Gbps in ideal conditions, with more realistic real-world scenarios likely to achieve about 1-5Gbps. This is much faster than anything we have seen in Australia.
While 5G is still in its infancy, there's no question that in the 4G vs. 5G debate, 5G reigns supreme. But there are a variety of factors that can affect your mobile broadband speeds – regardless if you're using 5G, 4G or even 3G.

What affects mobile broadband speed?
Congestion: In busy areas, mobile cell towers are often overloaded with traffic. Ever noticed at a busy sports stadium your data speeds are shockingly slow? That's the congestion effect.
Signal strength: 4G (and now 5G) is traditionally strongest in major metro areas, while some areas will only get a weak 4G signal. 3G, on the other hand, is more widely available across even regional areas, but is much slower.
Your device's capability: Many new devices are now 5G-compatible, but older phones, tablets, and modems are likely to only support 4G and 3G speeds. Using an older device in general can affect your performance, as sluggish software can cause your speeds to appear slow or create lag.
The weather: Yes, even the weather can indirectly affect mobile internet speeds! While windy and stormy weather can physically knock over mobile towers, adverse weather also encourages people to stay home, snuggle up and use the internet, and thus increase congestion.
Can I get unlimited mobile broadband?
Unlimited mobile broadband is currently only offered by Telstra, Optus and Vodafone – but there's a catch. Once you surpass the monthly data limit on your plan, any data you use after that point will be limited to 1.5Mbps. These speeds are good enough for basic social media use and email access, but you might struggle when trying to watch Netflix or high-quality YouTube videos.
Should I get a mobile broadband plan on a contract?
Mobile broadband plans on a contract typically include larger data amounts and lower monthly costs, at the disadvantage of not being able to leave until your contract is complete. The reverse is true of contract-free mobile broadband plans; on these plans you can expect slightly higher costs and lower data inclusions, with the benefit of being able to leave at any given time.
It comes down to what you want out of your mobile broadband plan, and how long you expect to use it. If you think you'll need it for a longer period of time, consider a contract plan however if you only need mobile broadband for a short while, consider a contract-free plan.
Is mobile broadband good or bad?
Mobile broadband can be a worthwhile solution to your portable and home internet woes if the NBN has let you down, however there are some issues you should keep in mind.
While 4G (and 5G, which is only available on some plans) mobile broadband plans are portable and offer high speeds that can rival the NBN in some circumstances, keep in mind that mobile broadband plans offer limited data inclusions and often higher prices compared to NBN plans which aren't portable, but typically are cheaper with unlimited data included. Also, keep in mind that mobile broadband speeds are heavily influenced by your location, so speeds vary greatly depending on where you are.
How do I find my mobile broadband number?
Mobile broadband plans don't have phone numbers included, however, if you're after the phone number attached to your billing account, you can usually find that information on your bill or in the account section of your service provider's website.
How do I check my mobile broadband usage?
You can typically check your mobile broadband data usage through your service provider's website or app, if this option is available. Keep in mind that accurate data might take a while to update if you're checking after a big download.
How do I top up my mobile broadband plan?
You can top up your mobile broadband plan through your provider's website or app, if this option is available. If you're finding that topping up your mobile broadband plan is something you're doing often, consider getting a big data mobile broadband plan, or one that automatically recharges.
Is mobile broadband good for home internet?
Mobile broadband is a good home internet solution for a household that doesn't use the internet heavily, such as for basic social media and email use. However, for a household that streams Netflix or plays online games regularly, mobile broadband might not be the best solution. Mobile broadband's low data amounts mean you'd likely run through your plan's data after a few hours of standard definition video streaming.
If you're after a home internet solution that works well for an internet-heavy household, consider an NBN plan or home wireless broadband.
Home Wireless Broadband
If you're after unlimited data mobile broadband, there's another wire-free mobile option on the market. It's called 'home wireless' and can theoretically replace your home internet. In most cases, simply plug in your 4G or 5G modem and use it like normal internet – no wires, no installation, and setup can take less than five minutes.
Home wireless differs from mobile broadband in that it comes packaged with a router, and is intended for use as a replacement for a fixed-line connection. It's worth considering if you're renting or have no fixed address, or if you're unable to access an ADSL or NBN connection.
Major players on the home wireless scene include Optus and SpinTel, and plans usually come with a 4G WiFi modem. Most 24-month plans will include a pre-configured modem, but those on month-to-month plans may need to pay an upfront fee.
Prices usually begin at around $40 per month for 250GB of data.
Selected Telstra, Optus, Vodafone, TPG, iiNet, Internode and SpinTel customers can also access wireless 5G home internet. However, this is only available to a small number of subscribers in 5G-enabled areas. Most plans include unlimited data, although providers may cap speeds to 100Mbps.
If you're interested in home wireless broadband, you can find more information in our guide. But keep in mind that home wireless broadband is different to NBN fixed wireless.
About the author of this page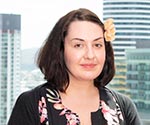 This page was written and is regularly updated by Canstar Blue's Telco Editor, Tara Donnelly. Having spent around a decade writing for and editing telco comparison websites, she's an expert in all things phone & internet, including mobile broadband and how to find the best deal for your family. She loves to highlight the next best deals, while flagging the things you need to be aware of. Tara also acts as a spokesperson for Canstar Blue.