What is mobile broadband?
Mobile broadband can be one of the more confusing internet services available (and is often mislabelled as home wireless broadband, which we will expand on further down). Some providers refer to their mobile broadband plans as 'data only' plans, but they're essentially the same thing. A mobile broadband plan relies on a mobile network (like your smartphone does) in order to access the internet, whether that is using a 4G network or 5G network.
Sometimes these plans come in the form of a SIM card only, which can be used with your smartphone or tablet device. This SIM will usually only include access to mobile data, and be unable to make calls or send SMS. Alternatively these plans could be paired with a mobile broadband dongle or device, which can be plugged into your computer or used as a modem to connect devices to a WiFi network.
Typically mobile broadband is useful for accessing the internet while travelling or as an additional internet service in the home if you need a separate connection, or your home internet experiences frequent dropouts.
How to compare mobile broadband providers and plans
With so many telcos out there offering mobile broadband plans, and some carrying the 'data only SIM' label, it can be hard to know what to look for if you're considering a mobile broadband plan.
Out of those surveyed, 30% of the respondents used their mobile internet around the home, finding it more reliable or faster than other internet services, while 22% used it alongside their other internet connection. 25% used it at home because there wasn't another internet option available, while 15% purchased their plan primarily to work while travelling.
When you consider how you'll be using your mobile broadband plan, you can then look at cost, data inclusions and more to help you compare a range of plans and providers to find the best deal for your needs.
What plan do you need?
When you consider how you plan on using your mobile broadband (whether that's for internet access when travelling, for a backup service at home, etc), you'll have a clearer idea of what kind of plan you'll need.
If you're looking primarily for a plan so you can use your tablet device without a nearby WiFi connection, you'll need a data-only SIM. For travelling, or use at home with a computer, you'll most likely need a plan with a modem (or to buy your data-only SIM and modem separately) or dongle. A USB dongle plugs directly in a computer, while a modem (much like home wireless and NBN modems) will allow multiple devices to connect to a WiFi network powered by a 4G or 5G mobile network.
Data inclusions
Once you've got a clearer idea of what kind of plan you want, you'll then need to consider how much data you'll need. If you're only using your plan for lighter activities (web browsing, emails and social media browsing) and for short periods, you might find a cheaper plan with small data inclusions will suit.
If you plan on using your mobile broadband for longer periods, such working from home or as a substitute for other internet services (NBN, etc), you'll likely need a bigger data inclusion. Keep in mind that, like a phone plan, the more data a plan has, the more expensive it will be. If you're unsure about how much data you'll need, you can read our mobile data guide for more information.
If you're using mobile internet as your primary internet at home for high intensity activities (video calls, streaming video, playing online games, etc) you might want to consider home wireless broadband instead. We'll go into more detail on this further down the page.
Network coverage
As mobile broadband uses a mobile network to access the internet, you'll need to have good network coverage to get the most from these plans.
Mobile broadband plans operate on one of three mobile networks — Telstra, Optus and Vodafone — although smaller providers are able to access these networks to also offer plans. When signing up to a mobile broadband plan, it's best to use the network coverage map on the telco's website to ensure you have coverage in the places you'll need it (home, work, travel destinations, etc).
Cost
Cost may be the deciding factor if you're comparing plans from several providers. Once you've got an idea of how much data you need, which networks you're after and what kind of plan you'll need, you might then want to compare plans based on price to find the best value for money.
What is the difference between mobile broadband and home wireless broadband?
Mobile broadband and home wireless broadband (sometimes referred to as 'home wireless internet', '4G home internet' or 5G home internet') both use a mobile network to deliver internet access. However, the uses for these services vary.
Mobile broadband (including data-only SIMs) is focused on portability of the service. The data-only SIM can be used in a tablet (or even a smartphone) to be used away from a WiFi network. When paired with a USB dongle or modem, you can often take these devices with you when travelling, around the home, etc. The modems will usually have a battery inside the device, which allows you to take it with you, and dongles will typically be plugged into a computer. These services aren't meant to be a full time replacement to a home internet service, such as NBN, which is why data inclusions are generally smaller and plans may be more expensive for bigger data inclusions.
Home wireless broadband is designed as a home internet service to use instead of other connections (such as NBN, satellite, etc). That's why it's more common to find larger data inclusions or unlimited data on these plans. You might also find more 5G home wireless services are available, as 5G offers faster speeds to keep up with activities such as video streaming and online gaming. Home wireless plans will often include a modem, and this modem will typically need to be plugged into a powerpoint to keep it powered.
If you're comparing mobile broadband plans as your primary in-home internet service, you might look into home wireless to see if these plan prices and data inclusions are better suited to your needs.

About our telco experts
---
Emma Bradstock: Senior Telco Specialist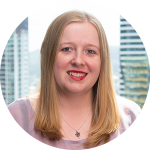 Emma Bradstock has been an authority on consumer phone, internet, technology and streaming markets in Australia for the last 4 years, with a dedication to providing Aussies with all the information they need to make better purchasing decisions. She holds a Bachelor of Arts in Communications and Media from Macquarie University and has a decade of professional writing experience in print and digital media.
Meet the Editorial Team
Samantha Howse: Consumer Research Specialist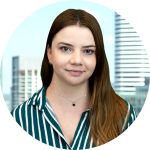 Samantha Howse is Canstar Blue's Consumer Research Specialist, coordinating the consumer research program behind our customer satisfaction awards across Canstar and Canstar Blue in Australia and New Zealand. Sam has earned a Bachelor of Business (Marketing) from Griffith University and, with seven years in market research and 2 years in marketing, she is experienced in survey design, implementation and analysis, coupled with an understanding of marketing principles and best practice.
Meet the Research Team