ALDI rated best for mobile broadband plans
Gone are the days of dialup and measly data allowances that cost an arm and a leg – nowadays, even mobile broadband plans come with good amounts of data relatively cheaply. Mobile data is the ultimate for flexibility and browsing on the move, so get the lowdown on which providers offer the best bang for your buck with Canstar Blue's 2019 mobile broadband review and ratings.
This year, we've surveyed more than 600 mobile broadband customers to provide some guidance. While everyone wants a bargain, it should be noted that the cheapest plans may not necessarily mean the best value. That's something to keep in mind when we mention smaller service providers later. Our ratings have put Australia's big three telcos to the test in Vodafone, Optus and Telstra, while highlighting the surprise in the pack, ALDI Mobile. The idea is to give you as much information as possible about the compared providers, and more, to help you make an informed decision about which mobile broadband plan to go with. Brands must have received a minimum of 30 survey responses to be included in this review. So, what did we find?
Best Mobile Broadband Plans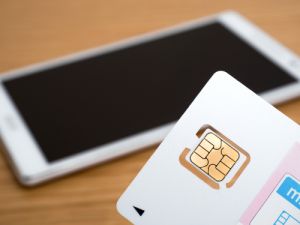 Canstar Blue's 2019 review of mobile broadband providers saw these four brands compared and rated in the following order for overall customer satisfaction:
ALDI Mobile
Vodafone
Optus
Telstra
ALDI Mobile received five stars for customer service, value for money, bill and cost clarity, ease of set-up and speed & coverage, in addition to overall satisfaction. Vodafone came second with four stars overall, with Optus and Telstra behind on three stars overall.
When shopping for a mobile broadband plan, you are presented with several options – do you go the SIM-only route or purchase it with a dongle or pocket Wi-Fi device. SIM-only plans can be great for your tablet or mobile device, while dongles can be plugged into laptops and pocket Wi-Fi can even be used to replace your home internet. And with 5G data now a reality, it's an exciting time to check out a mobile broadband plan – it could even replace the NBN in the future! So, what are the best mobile broadband deals around? Read on for specifics about the brands in our review, but first, here is a quick comparison of mobile broadband plans.
Mobile Broadband Plans
ALDI Mobile Broadband Plans
Operating on the Telstra 3G and 4G networks, ALDI Mobile offers a range of data-only SIM packs that are ideal for on-the-go tablet and device use. Data packs begin at $95 for 30GB of data with a 365-day expiry.
Three 365-day options are available, offering up to 365GB of data for use over 12 months.
All plans include data rollover, provided customers recharge on time.
Plans are offered on a prepaid basis only, with auto-recharge options available.
ALDI Mobile received an outstanding score of five stars overall in our 2019 ratings, with an additional five-star review for every other category.
Vodafone Mobile Broadband Plans
Vodafone offers plenty of choice for mobile broadband users. Customers can select from a plan with a bundled-in modem, prepaid mobile broadband plans, or SIM-only modem or tablet options. Red Mobile Broadband plans begin at $15 per month for 5GB of data, with modems available from an extra $2.50 per month over 36 months.
Plans are offered month-to-month, but you'll need to pay off any bundled-in modems over a 12, 24, or 36-month period.
Tablet SIM Only Plus plans begin at $30 per month, and include unlimited data capped at 1.5 megabits per second (plus a monthly full-speed data allowance).
Data options are available up to 100GB per month, with bonus gigabytes frequently included.
Vodafone's range of plans may be confusing for some customers, but the telco achieved an overall satisfaction rating of four stars in our review, as well as four stars for almost all other categories.
Optus Mobile Broadband Plans
Optus offers both SIM-only and 4G wireless broadband modem plans, with prices beginning at only $15 per month for 5GB of data on a 24-month SIM plan. Month-to-month SIM options are also available, but you will pay around $10 per month more for the same amount of data.
Data is available up to 75GB for SIM-only plans, or 500GB with a bundled-in modem.
Modem plans begin at $65 per month for 200GB of data, and are offered on both a 24-month and month-to-month basis.
SIM plans include free Optus Sport.
Optus scored four stars for value for money, bill clarity, and ease of setup, with an overall satisfaction rating of three stars.
Telstra Mobile Broadband Plans
Telstra's mobile broadband range includes both BYO and device-on-a-plan options, with four main plans available. Prices start at $15 per month for 5GB, up to $75 for 200GB of monthly data.
All plans are available with no lock-in contract, but if you pick up a new device you'll need to pay it off over 36 or 24 months.
Telstra offers around half-a-dozen broadband devices, including its new HTC 5G Hub.
All plans include data-free sports streaming, data-free Apple Music streaming, and free Telstra Air Wi-Fi. You'll also get free access to Telstra's 5G network (where available) until 30 June, 2020.
Telstra came in fourth in our 2019 ratings, scoring three stars overall and a four-star result for speed and coverage.
Other Mobile Broadband Plans
While our ratings cover four major mobile broadband providers, there are many more out there just as capable of offering you a good deal. Here is a quick guide to some of them.
Amaysim Mobile Broadband Plans
Amaysim is another Optus network reseller and has four dead-simple mobile broadband plans to choose from, with the choice of either a prepaid or postpaid plan.
Plans start at $15 for 7GB data, and all are SIM-only by default. Data is counted by the kilobyte and expiry periods last for 28 days, not a month. At the upper end of the scale, Amaysim offers 90GB data for $60 a month.

Southern Phone Mobile Broadband Plans
Southern Phone also operates on the Optus network and offers a range of four mobile broadband SIM-only plans on 12-month contracts.
Plans start at $15 with 7GB of data per month and go up to $65 per month with 100GB of data. Data is charged in 1MB increments and if you go over your included data amount, you'll be charged for excess data usage.
OVO Mobile Broadband Plans
Optus reseller OVO Mobile offers three prepaid OVO Boom mobile broadband plans to customers, featuring plenty of data and great unlimited extras.
Plans start at $49.95 for 50GB of data, and each option features a 30-day expiry. All OVO 'Boom' plans are BYO modem, although you can purchase one from OVO at sign-up. All plans are contract-free and month-to-month.
Yomojo Mobile Broadband Plans
Another reseller offering mobile broadband on the Optus 4G Plus network, Yomojo's plans are available at 2GB, 7GB, 15GB, 50GB or 100GB tiers, with prices beginning at $14.90 every 30 days.
All plans are contract-free and offered on a 30-day basis. You'll need to bring your own device, and plans will automatically renew every 30 days. Excess data is available to add at a rate of $11 per gigabyte.
Exetel Mobile Broadband Plans
Exetel offers a wide range of mobile broadband products on month-to-month plans. Options include an entry-level $9.99 plan with 1.5GB of data each month contract-free, up to 90GB for  $79.99 monthly.
All plans are powered by Optus' 4G Plus and 3G networks, and customers can either buy a compatible USB modem from Exetel for $69 upfront, or bring their own.
Spintel Mobile Broadband Plans
Another Optus network provider, Spintel offers a large range of no-contract mobile broadband plans beginning at $8.95 per month for 1.5GB of data. Inclusions go up to a generous 500GB ofr $69.995 per month, with in-between options including 50GB, 100GB and 200GB.
Plans are available as SIM-only, or you can add on a compatible modem from $119 upfront.
Unlimited Mobile Broadband – Home Wireless Plans
If you're after unlimited data mobile broadband – and let's face it, who isn't – then there is a burgeoning market for it. It's called 'home wireless' and can theoretically replace your home internet. In most cases, you set up your 4G modem and use it like normal internet – no wires, no installation, and setup can take less than five minutes.
Home wireless differs from mobile broadband in that it comes packaged with a router, and is intended for use as a replacement for a fixed line connection. It's worth considering if you're renting or have no fixed address, or if you're unable to access an ADSL or NBN connection.
Major players on the home wireless scene include Optus, Exetel, and SpinTel, and plans usually come with a 4G WiFi modem. Most 24-month contracts will include a pre-configured modem, but those on month-to-month plans may need to pay an upfront fee.
Prices usually begin at around $40 per month for 250GB of data, but selected Optus customers can access unlimited 5G home broadband for $70. However, this is only available to a small number of subscribers in 5G-enabled areas, and then only by invitation from Optus.
If you're interested in home wireless broadband, you can find more information in our guide.
Other Mobile Broadband Providers
Aside from the few mentioned above, there are around 30 providers out there, and many phone plan providers also double up to offer mobile broadband. After all, mobile broadband is essentially a phone plan without the calls and texts. Other providers worth keeping an eye out for include:
Smaller service providers tend to operate with lower overheads and can therefore deliver more data often at a cheaper price. However, in terms of 'extra stuff', such as data-free streaming, they may lack behind. It's important to consult Critical Information Summaries here to see what you're getting.
4G vs 5G – Speeds Compared
4G theoretical speeds can exceed 100Mbps, which is fast enough to stream TV shows and sports. However, in real-world scenarios, mobile broadband speeds typically only reach around 30Mbps to 50Mbps, and even slower in congested areas or times.
5G testing has revealed that the new network can exceed 20Gbps in ideal conditions, with more realistic real-world scenarios likely to achieve about 1-5Gbps. This is much faster than anything we have seen in Australia.
4G is still reasonably quick for internet on the go, but 5G will be a gamechanger. There are some factors that can affect your mobile broadband speeds, however.
What affects mobile broadband speed?
Congestion: In busy areas, mobile cell towers are often overloaded with traffic. Ever noticed at a busy sports stadium your data speeds are shockingly slow? That's the congestion effect.
Signal strength: 4G is traditionally strongest in major metro areas, while some areas will only get a weak 4G signal. 3G, on the other hand, is more widely available, but is much slower.
Your device's capability: Most devices are 4G-compatable now, but if it's more than a few years old, you're probably still only getting 3G-equivalent speeds as your device does not support the bands needed for 4G.
The weather: Yes, even the weather can indirectly affect mobile internet speeds. While windy and stormy weather can physically knock over mobile towers, adverse weather also encourages people to stay home, snuggle up and use the internet, and thus increase congestion.
How much does mobile broadband cost?
Australians are spending an average of just over $68 per month on mobile broadband, which is a fairly large amount considering average spending on fixed-line internet connections is between $73 and $77 per month, our research shows. Though, for most, a mobile broadband plan would simply compliment an existing fixed-line connection for when you're out and about, rather than replacing it. At least, at this stage.
You can pick up a SIM-only mobile broadband plan for as little as $10, but expect data allowance to be pretty modest. If it's big-data you desire, prices rise to more than $80, for which you'll get around 70-100GBs.
No matter what type of broadband plan you need, it's important to do your research to find a data limit that's appropriate and at a price you're happy to pay. Although they may not necessarily make or break a plan, consider other bonuses such as data-free streaming and other perks. Happy browsing!
About the author of this page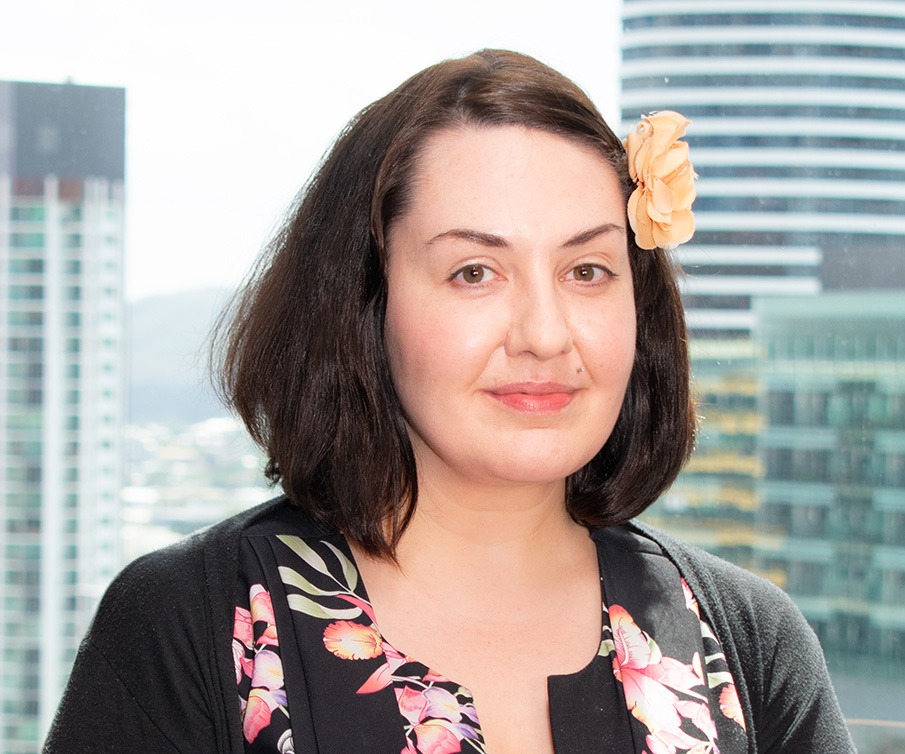 This page was written and is regularly updated by Canstar Blue's Telco Editor, Tara Donnelly. Having spent more than seven years writing for and editing telco comparison websites, she's an expert in all things phone & internet, including mobile broadband and how to find the best deal for your family. She loves to highlight the next best deals, while flagging the things you need to be aware of. Tara also acts as a spokesperson for Canstar Blue.