iiNet rated best business broadband provider for sixth time
In this century, businesses need an internet connection to survive. Whether it's organising rosters, doing the pay run, emailing staff, operating point-of-sale systems, or whatever else, businesses in Australia can thrive with a solid broadband connection. As they say, a business is only as good as its communications, and having reliable and fast internet is a sure-fire way to keep communications flowing. If you and your business are unsatisfied with your internet provider, our 2019 review and ratings may be able to help.
Canstar Blue annually surveys hundreds of business owners and key decision-makers across Australia to find out which broadband providers are coming up trumps, and which are more like a bump in the road. In 2019, iiNet has made it SIX YEARS in a row at the top of our business internet ratings, earning five-star reviews for its customer service, network performance, contract clarity and bill clarity, with a creditable four stars on value for money.
Leading the way from its traditional rivals on business customer satisfaction for six years in a row is an incredible result for iiNet. While no broadband provider is perfect – and it seems reasonable to assume you'll have the occasional issue with any telco – our ratings are designed as a high-level guide to which providers are getting it right more often than not, and which have work to do.
Best-Rated Broadband for Business
Canstar Blue's 2019 review of business broadband providers saw four major telcos rated in the following order for overall satisfaction:
 iiNet
TPG
Optus
Telstra
While iiNet maintained its place at the top of the standings for the sixth time, it wasn't the only telco to achieve positive reviews in some areas, with TPG the only provider to earn five stars on value for money, in addition to its top marks on customer service. However, TPG had to settle for four stars overall, ahead of Optus and Telstra on three stars. It's probably worth pointing out that iiNet and TPG are both owned by the same group in TPG Telecom, but appear to operate and compete independently.
Our ratings are based on the real-world experiences of business customers with any type of fixed-line internet connection, including NBN, ADSL, cable or fixed wireless. Read on for an overview of what the four telcos in our 2019 review have to offer business customers, as well as a list of other providers who market their services at businesses.
Business Broadband Plans
There are a diverse range of internet plans on offer for businesses big and small. Here is an overview of what the biggest internet providers in Australia have to offer your business.
iiNet Business Internet Plans


iiNet's small business broadband options include both NBN and ADSL2+ connections, with unlimited data and high-speed NBN plans available. Unlimited data plans begin at $79.99 per month for both basic NBN and ADSL customers, and include pay-as-you-go calling, a static IP address, and a free Wi-Fi modem on 24-month contracts.
Basic NBN is offered on the Standard Plus Evening Speed (NBN 50) speed tier, but a boost to Premium NBN 100 is available for an extra $10 per month.
iiNet cites typical business hours speeds of 44.8Mbps on NBN 50 plans, and 86.6Mbps on NBN 100.
If you'd like to add unlimited standard calls to Australian mobile and landline numbers, you can upgrade to an Ultimate iiNet plan, again for an additional $10 per month for both NBN and ADSL. International VoIP call packs are also available, and are priced at $10 each month for unlimited calls to iiNet's top 20 international destinations.
Business customers can choose between signing up on a 24-month contract, or opting for a month-to-month plan. No lock-in plans do incur a $79.95 activation fee, plus an $89 charge if you include iiNet's Wi-Fi modem.
Overall, iiNet's priority support options, dependable network performance, and bill and contract clarity has seen the telco come out on top for the sixth year in a row. iiNet was rated five stars for overall satisfaction in our 2019 review, and in all categories except value for money (in which it achieved four stars).
TPG Business Internet Plans

TPG offers small business NBN plans from $69.99 per month at Basic NBN 12 speeds. NBN 50 and NBN 100 options are also available, and all include unlimited data and your choice of a month-to-month or 18-month contract.
Selected areas may also have access to TPG's high-speed fibre optic broadband plans, which start at $399 monthly for speeds up to 400Mbps and $799 for 1Gbps.
Both TPG Fibre and NBN plans also have access to extras such as BizPhone calling.
TPG was rated four stars for overall satisfaction in 2019, and received five-star ratings for customer service and value for money.
Optus Business Internet Plans


Optus' small business broadband is priced on par with its residential NBN and ADSL plans, with prices beginning from $85 per month for unlimited data. NBN plans include Standard Plus (NBN 50) speeds as standard, with a boost to Premium NBN 100 available for an additional $30 per month.
$99 Bundle plans include a Fetch entertainment bundle, featuring a Mighty set-top box and channel pack, and all plans include Optus Sport as standard.
Plans also feature an included phone line, and standard local, national, and mobile calls are included on broadband bundles.
In addition to NBN and ADSL, Optus also offers business mobile broadband.
Optus achieved four stars for bill clarity and customer service in our 2019 review, and a three-star rating for overall satisfaction.
Telstra Business Internet Plans


Small business broadband from Telstra begins at $80 per month for 500GB of data for both NBN and ADSL customers, with unlimited data beginning at $100 monthly. Plans are available on a 24-month basis, and new customers will receive a Smart Modem with mobile broadband backup.
NBN customers receive Standard Plus (NBN 50) speeds as standard, but can add a Premium (NBN 100) speed boost where available.
Business broadband and phone bundles begin at $100 per month and include unlimited data, plus phone line and unlimited standard local and national calls.
Plans include unlimited uploads, plus a static IP and 24/7 support.
Telstra was rated three stars for overall satisfaction in our 2019 review, plus four stars for both network performance and bill clarity.
List of Business Broadband Providers
If you're looking for a broadband provider to service your business – whether it's from home, the office, or anywhere in between – here is a list of telcos marketing services in your direction:
Aussie Broadband
Bendigo Telco
Exetel
iiNet
Internode
MyNetFone
MyRepublic
Optus
Southern Phone
SpinTel
Start Broadband
Telstra
TPG
Vodafone
What did we learn about business broadband customers?
In case there was any doubt, our latest survey of business broadband customers has revealed the extent to which many are incredibly reliant on fast, reliable internet to operate efficiently.
89% said fast internet is crucial to their business
40% regularly suffer from slow or unreliable internet
55% have had an internet outage affect their business
The average monthly broadband cost to businesses is $218
So, many businesses are still experiencing challenges with their broadband connections. But what about those now on the NBN? Have they seen an improvement?
57% said that since switching over to the NBN, they have seen an improvement in their internet performance.
However, 48% said they experienced problems when they first made the switch, such as phone lines or systems not working properly.
81% stayed with the same broadband provider when they made the switch to the NBN.
Choosing an internet plan for your business
No business should have to put up with a subpar internet plan. Often, the internet is the lifeblood of a business, and having a lacklustre plan can be both frustrating and financially impairing. Unfortunately, only one provider in this year's review was rated five stars in terms of network performance – that was iiNet.
Business internet customers value customer service over both value for money and network performance, our research shows. So, keep that in mind when reading online reviews like ours.
For a good all-round package, iiNet was a clear winner for overall customer satisfaction – for the sixth year in a row. Once could be luck, but SIX YEARS on the spin is clearly a trend. Setting up a business is hard enough in the first place; don't let internet cause you any unnecessary headaches. It pays to shop around, and maybe our 2019 ratings will help.
MYOB Accounting Software
Looking to make dollars and cents of your personal or business finances? MYOB's accounting software includes options for invoicing, payroll, expenses and more. For more information on the featured plans below, click the button below to be referred to MYOB's site.
Payroll software for small businesses with up to 4 employees

Single Touch Payroll (STP) reporting
Pay your employees
50% off for first 3 months. T&Cs Apply. Offer ends 30.09.20

from $5/month
min. cost $10.00 $5.00 over 1 month
Go to site
Online accounting software great for new and smaller businesses

Single Touch Payroll (STP) reporting
Pay your employees
Send quotes & invoices
Manage bills & expenses
30-day free trial available
50% off for first 3 months. T&Cs Apply. Offer ends 30.09.20

from $24.00/month
min. cost $48.00 $24.00 over 1 month
Go to site
Online or offline accounting software with job tracking and inventory

Single Touch Payroll (STP) reporting
Pay your employees
Send quotes & invoices
Manage bills & expenses
Bill by time & track jobs
Manage inventory
30-day free trial available
50% off for first 3 months. T&Cs Apply. Offer ends 30.09.20

from $54.50/month
min. cost $109.00 $54.50 over 1 month
Go to site
About the author of this page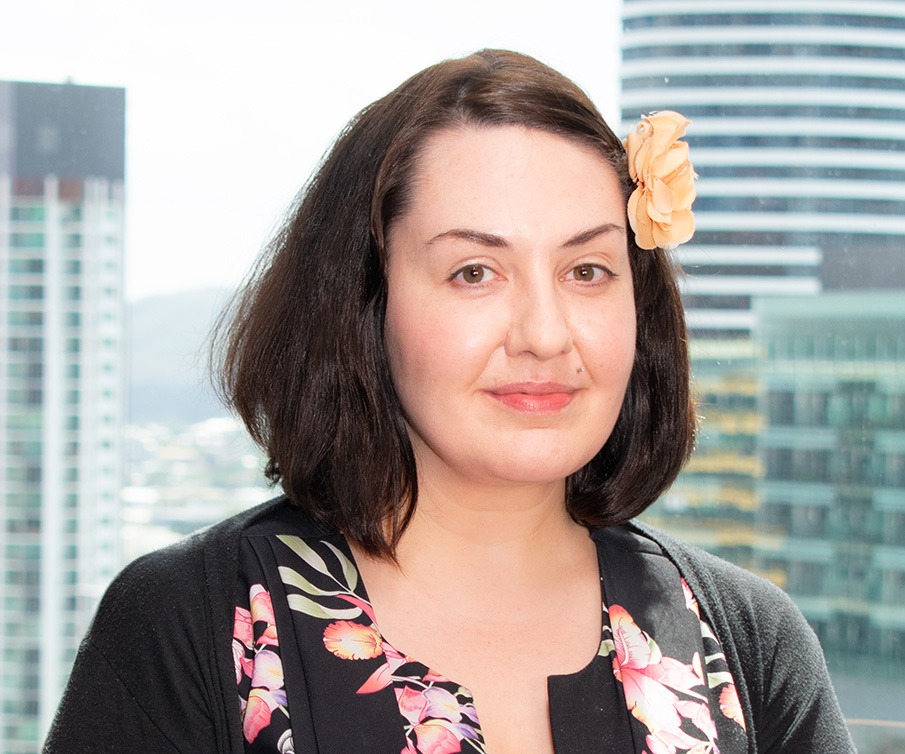 This page was written and is regularly updated by Canstar Blue's Telco Editor, Tara Donnelly. Having spent more than seven years writing for and editing telco comparison websites, she's an expert in all things phone & internet, including NBN plans and how to find the best deal for your family. She loves to highlight the next best NBN deals, while also flagging the things you need to be aware of. Tara also acts as a spokesperson for Canstar Blue.