Amaysim Energy

While you might know Amaysim best as a mobile phone provider, it's now working on its rapport in the energy space, providing electricity and gas to not only NSW households, but those in Victoria, South Australia and South East Queensland, too. Worth mentioning is that Amaysim already owns Click Energy, but Amaysim Energy operates independently. Amaysim Energy offers one market offer in NSW, as well as a solar plan, gas plan and a few subscription-based plans. Its market offer has no lock-in contract or exit fees, and is billed monthly. All plans include no 'confusing' discounts, replaced with the promise of everyday low prices.
Commander


Commander operates in Victoria, South Australia and NSW. It's primarily a business energy retailer, but has added on a residential offering in these states. Currently, Commander is offering a single market contract that comes without any discounts, instead opting for low variable rates.
CovaU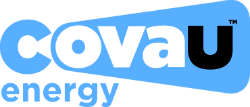 CovaU is a relatively small energy retailer offering both electricity and gas in NSW and Victoria. Depending on your state, you'll find different energy plans on offer, with NSW households given a single product to consider for electricity, plus a specific offer for solar customers. CovaU offers a seemingly generous pay on time discount that applies to the whole bill and is ongoing.
DC Power Co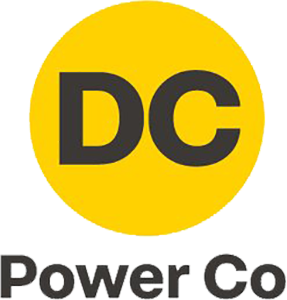 DC Power Co is a new energy retailer owned by Powershop, that promises energy savings for customers with solar panels. It's available in SE QLD, NSW and VIC. The company is currently only offering one market plan in NSW, which comes with the option of a single rate or time of use tariff. The catch is that to be on a DC Power Co plan, you'll have to pay a monthly fee. According to the provider, this charge allows it to offer cost price electricity and a helpful plan to optimise your solar system. DC Power Co wants to stand out from the crowd of solar retailers based on providing advice on how to get the most out of your solar system, rather than just giving you a seemingly generous feed-in tariff.
Diamond Energy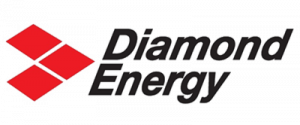 Passionate about renewable energy, Diamond Energy has emerged as a small retailer offering green swinging plans in NSW, QLD, SA and VIC. The retailer owns a few renewable assets and ranks second in Greenpeace's Green Electricity Guide. While perhaps not the most abundant energy plan provider, its single market offer in NSW will get you a modest discount off your whole bill for combining paying on time, direct debiting and setting up email billing, over a benefit period of two years.
Discover Energy

Discover Energy is a new retailer on the block, servicing customers in New South Wales. Queensland and South Australia. Claimed to be a 100% Australian-owned energy company, Discover Energy claims to "put green at the forefront of the business". Discover Energy offers highly competitive electricity rates along with a guaranteed discount off usage rates. Discover Energy boldly states it's a "disruptor of traditional energy supply chain", promising no lock-in contracts, an app and many other technological feats that sets it apart from its competitors.
Energy Locals

Another relatively new retailer, Energy Locals operates in NSW, QLD, SA and ACT. It's different in that it offers an option for customers to support a worthy cause of their choosing through their power bills. Energy Locals offers a straight-shooting electricity plan which doesn't have any "confusing discounts", as well as some more unique offers. Its membership-based electricity plan requires you to pay a weekly fee on top of regular charges to unlock 'wholesale' rates.
Enova Energy

Enova Energy claims to be Australia's first community-owned energy provider, originally only operating on the Essential Energy Network in NSW. Now the retailer has expanded into other parts of NSW. It's a company that focuses on putting local investment back into the community, as well as reducing its carbon footprint. In terms of its energy plans, Enova offers modest pay on time discounts and there are no exit fees for switching.
Future X Power

A new electricity retailer in NSW and south-east Queensland, Future X Power has entered the energy market with its one market offer, called the Flexi Saver. In NSW it carries a generous discount that's only applied if you pay your bill on time, however since it comes with an ongoing benefit period, customers can expect to receive the discount for the entire time they're on the plan. Something else unique about this provider is that it currently only offers its market plan on a single rate tariff, meaning those on the plan will be charged the same rate regardless of the time of day.
Kogan Energy
Online retail giant, Kogan, has ventured into the energy market by way of its partnership with Powershop. Kogan is currently retailing in Victoria, New South Wales, south east Queensland and South Australia, offering one plan fittingly called 'Market Offer'. Kogan Energy has a handy app which allows customers to pay bills and check power usage, as well as other useful insights. With such a renowned reputation in the retail space, Kogan Energy aims to "flip the switch on amazing value" in the energy world.
Mojo Power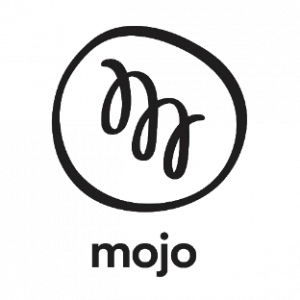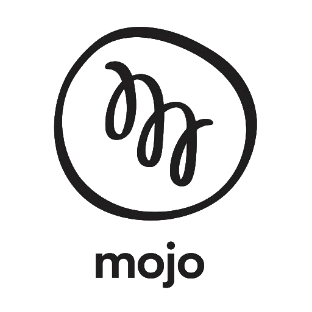 In order to sign up to Mojo Power, you'll need to be a customer in SE Queensland or NSW and have a smart meter. Mojo Power apparently prides itself on being a company supporting less reliance on the energy grid, offering some of the biggest feed-in tariffs on the market. Mojo has a standard energy plan in addition to a membership-based offer that sees customers pay upfront to access cheaper rates.
Momentum Energy


Momentum Energy is owned by Hydro Tasmania, one of Australia's largest renewable energy producers. It operates primarily in NSW and VIC, and all products are free from conditional discounts. Momentum has actively criticised big energy discounts for some time and instead focuses on offering competitive rates. While Momentum offers specific deals for renters and solar customers in Victoria, it only offers its most basic electricity plan in NSW.
OVO Energy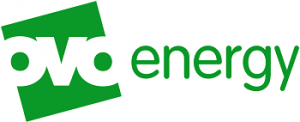 While OVO Energy may be better known in the UK, it has landed its way into the Australian energy retail scene, bringing with it a plan that boasts unusual benefits. With OVO, customers can expect carbon neutral electricity supply, with the added benefit of 10% GreenPower by default. This provider's single market offer relies on bill smoothing, rewarding customers with modest interest when their credit is in balance.
Powerclub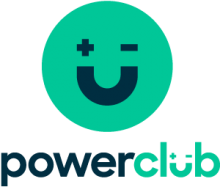 Powerclub is a new electricity retailer operating in NSW, Queensland, South Australia and the ACT, offering access to wholesale energy rates for a fee. This energy provider aims to offer 'what you see is what you get', simplified energy, whereby customers can monitor their usage and adjust their habits to ultimately save on their power bills. In order to smooth out unpredictable wholesale price spikes, Powerclub asks you to deposit money into a Powerbank, that replenishes itself when wholesale prices are particularly low.
Powerdirect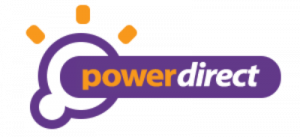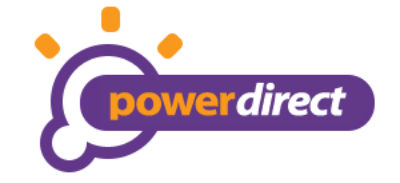 Backed by energy giant AGL, Powerdirect operates across NSW, QLD, VIC and SA. Its priority has historically been business energy, and that's what you'll usually see it marketed as, but it still offers competitive electricity deals, including guaranteed discounts (excludes Victoria) off the entire bill (usage and supply charges). These discounts are available for paying on time and generally have a benefit period of 24 months.
Powershop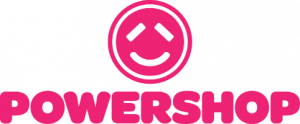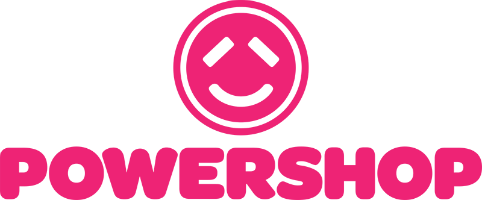 Australia's greenest energy company according to Greenpeace, Powershop is a carbon-neutral electricity and gas retailer operating in NSW, VIC, QLD and SA. Powershop is a little bit different to other energy providers in that it offers energy in pre-purchased Powerpacks, rather than just charging you at the end of your billing period. Customers can purchase power months ahead of time at reduced prices, with standard packs offered in addition to occasional special promotions. However, for those who don't like the idea of pre-purchasing power, Powershop also provides a basic plan.
QEnergy

While QEnergy has previously focused more on its business energy offerings, residential customers in NSW, QLD, VIC and SA can sign up to at least one plan. Offering no conditional discounts on any of its products, QEnergy joins the ranks of both big and small retailers trying to 'simplify the energy industry'. However, it has a habit of changing prices more regularly than most.
ReAmped Energy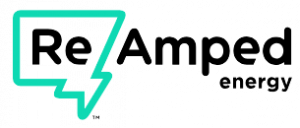 ReAmped Energy is a new electricity retailer operating in NSW and QLD, with a mission to be the cheapest, or at least one of the cheapest, options around. With one market contract, the company is promising to 'simplify' the energy industry by removing all conditional discounts and instead giving its customers low rates. ReAmped claims to be 100% online, so is best for those comfortable with signing up and asking any questions online, as well as receiving bills electronically.
Pooled Energy

As its name suggests, Pooled Energy specialises in catered energy plans for swimming pool owners. Only available in NSW, customers with a pool are offered a comprehensive electricity and pool maintenance package, so you pay the same company for cleaning your pool as you do your power bills.
Sanctuary Energy


Sanctuary Energy has been purchased by Mojo Power. Existing customers should have been notified and switched as a result.
Sanctuary Energy is an electricity retailer that offers both residential and business plans in NSW, VIC and QLD. It describes itself as 'specialising in renewable energy initiatives', which includes encouraging customers to use energy in a more environmentally sustainable way by helping them reduce their carbon footprint. Sanctuary Energy is only offering customers within the aforementioned states standing contracts.
Simply Energy

Boasting more than 700,000 electricity customers in NSW, QLD, SA and VIC, Simply Energy is gaining traction for its sometimes unusual electricity offers. In NSW, you'll find one straight-shooting energy plan called 'Simply Low Rates' and another that offers an anniversary credit for members of certain motoring clubs. In fact, if you're a member of NRMA, Simply Energy is offering a generous bill credit on the first anniversary of your supply date. The retailer has also been known to offer a power plan that brings free movie tickets throughout the contract period.
Sumo

Sumo is a relatively new energy retailer that also doubles up as an NBN provider. This means it offers specific bundles for your home services, with large bill credits available for customers who bundle electricity, gas and internet. When it comes to electricity, it only operates in NSW and VIC, with one market offer promoted, which also has a bill credit attached. Sumo also retails gas in Victoria and NSW.
Tango Energy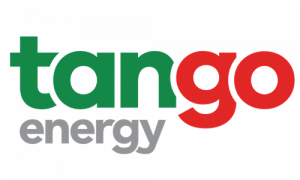 Tango Energy is a new entrant in the New South Wales electricity market, bringing its signature plan to Sydney (and many other) shores. The company is owned by Pacific Hydro, a company with a large portfolio of renewable energy investments. Customers who are interested in Tango can expect to pay fixed energy rates for 12 months, with open options for payment methods. This plan doesn't come with any conditional discounts, rather offering reasonably low rates.
1st Energy
1st Energy offers plans in NSW, VIC, QLD, and most recently became the first residential retailer to move into Tasmania, where the state-owned Aurora Energy previously enjoyed a monopoly. Claiming to be a 'customer-focused retailer', 1st Energy offers plans with large discounts that it says genuinely reflects business costs. Discounts are often some of the biggest in each state, but of course the biggest discounts don't always mean the cheapest prices.