NSW Electricity Providers
Here is a full list of energy providers in NSW:
Find out which energy providers are available in your area by using our free comparison tool. Whether you're in Newcastle or Sydney, Wagga Wagga or Wollongong, you're likely to find a suitable energy plan for your circumstances. Please note that some of these energy providers only operate in certain parts of NSW.
New regulations mean lower power prices
In July 2019, energy providers in NSW had to adapt to a range of new industry regulations designed to make electricity more affordable and make comparing plans easier. After years of often confusing, big discount plans that commonly didn't result in the savings that they might suggest, the Australian Competition and Consumer Commission (ACCC) stepped in to introduce a new, regulated price cap for customers who were previously paying the most. These customers, on standing offers, were switched onto a new Default Market Offer (DMO) price determined by the Australia Energy Regulator (AER). This is a consistent price across all electricity retailers, unlike with the old standing offers. This resulted in notable savings for these customers, while the DMO also acts as a Reference Price for all market offers, including those with discounts. All plans must now be compared to the AER Reference Price, displaying a percentage 'less than', 'equal to' or 'more than', so consumers can see which plans really offer the best value.
About the NSW Electricity Market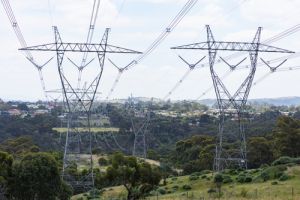 There are many electricity providers in NSW now, but it wasn't long ago that households in Sydney and the rest of the state were stuck with one of the big three energy companies – Origin, EnergyAustralia or AGL – with no other retailers able to challenge their dominance. It's for this reason that they continue to supply more than 80% of customers in NSW, according to the Australian Energy Market Commission's 2019 Retail Energy Competition Review. If you don't remember signing up to one of these companies, you were probably transferred over when one of them absorbed your old retailer.
Integral Energy customers were transferred to Origin
Country Energy customers were transferred to Origin
TRUenergy customers were switched to EnergyAustralia
Australian Power & Gas customers were switched to AGL
The NSW electricity market began to change in 2002 when the state Government introduced 'Full Retail Competition', meaning that smaller electricity retailers could provide alternative options for consumers. However, while Victoria lifted its pricing restrictions way back in 2009 – and South Australia followed suit three years later – the NSW electricity market remained regulated by the state's Independent Pricing and Regulatory Tribunal until 2014, so there was little or no financial incentive for customers to switch before then. This was a story replicated in Queensland where price regulations were only lifted in 2016.
Electricity price deregulation means the electricity companies are free to set their own plans, prices and conditions – resulting in a plethora of new entrants into the market. The benefits of deregulation are still up for debate, but the fact is that households across NSW have never had so many providers to choose from, presenting the opportunity for consumers to save if they shop around, or just use new offers as leverage to negotiate a better deal with their existing supplier. However, in order to save, you must have at least a basic understanding of the different providers, contracts and plans available. Read on for details.
NSW Electricity Generation & Power Stations
NSW is home to more than a dozen solar farms, contributing significantly to the state's power supply. But NSW remains dependent on a handful of coal-fired power plants to meet its electricity demand. Most of these power stations are owned by the big three energy companies – AGL, Origin, EnergyAustralia – and one of the most well-known (and controversial) is 'Liddell' in the Hunter Valley. Owned by AGL, the aging Liddell power station has been flagged for closure in the coming years. However, AGL has faced pressure from the state government to keep the plant open beyond its scheduled closure date to ensure adequate electricity supply for the region. AGL, which has committed to 'getting out of coal', has even turned down an offer from Alinta Energy to purchase the station. Meanwhile, like other old power stations, Liddell has become notoriously unreliable, frequently breaking down and putting pressure on the energy network.
Electricity Contracts in NSW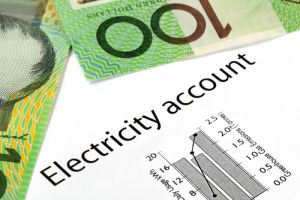 The first step in saving money on electricity costs is to understand what type of energy contract you are on. There are two types of electricity contracts:
Default Market Offer: Introduced in July 2019, the Default Market Offer (DMO) has replaced standing offers as the most expensive contract that a customer who does not engage in the market can be on. The price of the DMO is determined by the Australian Energy Regulator (AER) and is consistent across all retailers. The introduction of the DMO saw customers on standing offers automatically switched onto the cheaper price, saving many households hundreds of dollars a year. The DMO also acts as the Reference Price from which all other plans must be compared.
Market contracts: Market contracts have prices set by the retailers, come with varying contracts lengths, fees and conditions, and provide the opportunity to save through conditional discounts, such as signing up online, paying bills on time, paying by direct debit, and receiving bills via email instead of post. Some retailers offer several different market contracts to pick from, while others have a very concise range. Following the regulatory changes mentioned above, many retailers have moved away from discounts and instead now offer other sign-up deals like ongoing bill credits.
Canstar Blue's electricity database shows that some customers still stand to save hundreds of dollars a year simply by switching from their provider's Default Market Offer to its cheapest market contract, provided they stick to the terms and conditions. The latest figures from the Australian Energy Regulator show that about one in five households across NSW remain on the default price, and while this is much lower than they were previously paying on standing offers, more significant savings could still be made. The DMO is not designed to be a great energy deal, but a fairer price 'safety net' for those who do not engage in the market.
Solar plans in NSW
NSW may be behind other parts of the country when it comes to the uptake of solar power, but electricity providers in the state still offer some of the most generous feed-in tariffs. Rates of up to 21c/kWh are on offer for exported energy in NSW, but be aware that the highest feed-in tariffs do not necessarily translate to the cheapest overall bills. When comparing solar plans, it's important to pay as much attention to the usage and supply charges as the feed-in tariff being offered.
Electricity Charges in NSW
Whether you're on a standard contract or a market offer, your electricity bill will be made up of two main costs – usage charges and supply charges.
Supply charges are what you pay every billing period just for being connected to the electricity grid. Unless your provider changes its pricing, these costs remain the same every time regardless of your electricity usage. Supply charges in NSW can vary from as little as 80c/day up to around $1.20 per day. Keep in mind that the retailers with cheaper supply charges may make up for these by imposing slightly higher usage rates, and vice versa.
Usage charges are what you will pay for your actual electricity usage, meaning you could reduce your costs by paying close attention to your major household appliances, which typically use the most energy. As NSW has a deregulated electricity market, you can expect usage charges to vary between different energy providers. Usage charges of around 23-25c per kWh are likely to be the cheapest you will find for general usage, with some retailers charging as much as 40c, depending on traffic structure. Cheaper rates are available at other times of day, depending on your tariff.
For most households, usage charges will make up the majority of overall costs. However, you should still pay close attention to supply charges which can vary significantly between providers and plans. For small households, supply charges will generally make up a higher proportion of overall electricity costs. But for homes with high usage requirements, usage charges will be the main culprit of large bills.
Electricity Distribution Networks in NSW
You may not realise that there are three different electricity distribution networks covering NSW. This is important to know because the network you live on could have a big impact on your bills, with distribution costs accounting for as much as 50% of your overall bills. The three distribution networks are:
Ausgrid – covering inner, northern and eastern Sydney
Endeavour Energy – covering southern and western Sydney
Essential Energy – covering country and regional NSW
Electricity retailers will have different prices for their plans on each network, meaning that the amount an Origin customer (for example) pays on the Ausgrid network will be different to what an Origin customer will pay on the Endeavour network, even if their electricity plans are the same. As a homeowner, there is little you can do about this. However, if you are renting a home and take energy costs seriously, you could look into different prices before deciding which suburb to move to, because it could save you a significant amount.
Who pays the most for energy in NSW?
Given that distribution costs are passed on to the electricity providers, who then pass the costs onto their customers, it makes sense that households in the most hard-to-reach places will pay the most for power as there are more poles and wires involved in transmitting the energy to them. This is the case in NSW where electricity customers on the Essential Energy network typically pay more than those who live on the Ausgrid or Endeavour networks.
Electricity Tariffs in NSW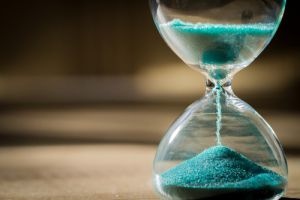 To get the best deal on your electricity supply, you will need to understand how different tariffs work and how they can impact your overall costs. Some tariffs, however, will only be available if you have a smart meter installed at your property. Tariffs available in NSW are:
Single rate tariff: With a single rate tariff, households will pay the same usage rates regardless of when they use power. You will pay the same rate per kWh whether you watch TV first thing in the morning or in the middle of the night. You can expect single rate tariff usage charges to cost from 23 to 32 cents per kWh, depending on how much power you use during the day. This is because the energy companies in NSW divide usage costs into 'block rates'. You can use a single rate tariff no matter what type of meter you have.
Time of use tariff: With a time of use tariff, households pay different usage rates depending on what time they use power. Days are broken up into three different periods – 'peak', 'off-peak' and 'shoulder'. Electricity is most expensive during peak times (i.e. the early evening) and then least costly during off-peak times (i.e. late at night until early in the morning). Shoulder rate costs are applied at all other times, with costs somewhere in between. In NSW, peak time power costs can be as high as 60c per kWh, with off-peak rates as low as 15c. Households can only have a time of use tariff if they have a smart meter.
What are block rates?
If you have a single rate electricity tariff, you will pay the same usage charges no matter what the time of day, up to a point. This is because 'block rates' are usually applied to single rate tariff usage charges, with households charged differently depending on how much power they consume. In most cases, customers will pay the highest prices for the first 'block' of power they use during the day (usually around 10kWhs) and then less for each following block. There is usually only a marginal difference between the costs of these blocks, but they are still worth being aware of.
What is controlled load?
Regardless of whether a household has a single rate tariff or time of use tariff, they will still be able to benefit from having a 'controlled load'. A controlled load, or 'dedicated circuit' as it is often called, is effectively a separate circuit that allows you to meter selected high-usage appliances independently from the rest of your home. A controlled load will usually be used to power the electric hot water system in your home. Pool pumps could also be powered this way to reduce swimming pool costs. Controlled load prices will be much lower than normal usage rates, but are only applicable for a few hours each day (between 6 and 8). Households can also add a second controlled load with other big appliances. These can be applied for up to 16 hours per day, but the usage rates will be higher than the first controlled load.
Electricity Plans in NSW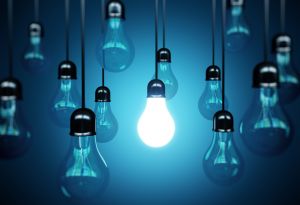 The electricity providers in NSW bring a wide variety of different market contracts, usually differentiated by headline discounts or other sign-up incentives, such as 'bonus credit' when you sign up online. While some electricity providers offer multiple market contracts for NSW households to choose from, others have a far more concise range. Dodo only has one residential market offer in NSW, while Red Energy, Alinta Energy and Click Energy have two or three. The big three retailers, Origin, AGL and EnergyAustralia, provide three or four market contracts each. These could include both variable and fixed rate plans.
Variable rate plans: These market contracts have variable usage rates, meaning the amount you are charged per kWh could increase at your retailer's discretion. While energy providers tend to review their prices just once a year, they can technically increase their rates any time they want, provided they give you prior notice. This is a good reason why you should pay attention to your bills, because price changes may simply be mentioned in your next statement.
Fixed rate plans: These are plans with fixed usage and supply rates for the term of the agreement, usually two years. It effectively means you lock-in a kWh usage and supply rates for the length of the contract. This protects you against increases in prices, but you may find fixed rate plans come with higher rates in the first place as the retailer anticipates future price charges.
There are other electricity providers doing things a little differently in NSW. Pooled Energy, for example, offers specific electricity plans for households with swimming pools, combining its license as an energy retailer with its pool maintaining services – so your electricity retailer is also responsible for cleaning your pool! Meanwhile, Energy Locals gives customers an opportunity to donate to charity via their power pills.
Electricity Discounts in NSW
To make them stand out from the crowd, some electricity plans come with headline-grabbing discounts, usually off usage charges for either paying bills on time, paying by direct debit, getting bills via email, or for signing up online. Discounts of more than 20% were common in NSW before new regulations took effect, and while several retailers still offer various discounts, they now look much more modest and are generally easier to understand. Many retailers have ditched discounts altogether, replaced by bill credits or other incentives.
Other Incentives
If conditional discounts don't really appeal to you, you will find a range of other sign-up incentives offered by the electricity retailers in NSW. Alinta Energy has a plan that brings a basic subscription to Kayo Sports during the life of the contract, while AGL customers can earn flybuys points and those with Red Energy can collect Qantas Frequent Flyer points for paying their bills on time. It's also common for retailers to throw $50-$100 in sign-up credit at new customers, especially if they sign up online.
Energy Rewards Programs in NSW
The following electricity providers offer some form of rewards program to customers in NSW, bringing savings on various leisure and social activities, including eating out, accommodation and even theme park tickets.
AGL (AGL Rewards)
Alinta Energy (Alinta Energy Rewards)
CovaU (CovaU Rewards)
Red Energy (Red Energy Rewards)
Given that NSW is one of the most competitive energy markets for the retailers, some of these sign-up incentives and rewards programs are not available in other areas.
Energy Rebates in NSW
To help reduce electricity costs, there are a range of different energy rebates available for households in NSW. Customers with low incomes, dependent children and certain medical conditions could be eligible for financial support towards their gas and electricity costs.
How to get the best deal on electricity in NSW
To get the cheapest possible deal for your household, you will need to take into consideration all of the factors previously mentioned, including:
The type of contract – DMO or market offer
How much you pay in usage and supply charges per kWh
Whether you have variable or fixed rate usage charges
What percentage discount you receive on your bill
Whether you have a single rate or time of use tariff
Whether you have a controlled load for water heating
When you spell everything out like this, it's easy to see why many consumers find the subject of energy so confusing. However, in an effort to simplify matters, Canstar Blue's price comparison report for NSW shows overall estimated prices for the electricity providers mentioned in this report. Based on average energy usage figures and market contract pricing for single rate tariff households on the Ausgrid network, we show that customers could save hundreds of dollars by switching to one of the cheapest offers available. The 'cheapest' electricity provider doesn't automatically mean 'best', but if the bottom line is all you worry about then our report is certainly worth a look.
Ultimately, it's all about educating yourself on the options that are available to you. The energy retailers are required by law to publish all of their price fact sheets online, so use the information gathered in this report and check out the facts and figures with your own eyes. Our NSW customer ratings also offer you an insight into how the big providers in the state are performing in the eyes of those paying the bills, so be sure to keep these details in mind too. Good luck finding a better deal!
About the author of this page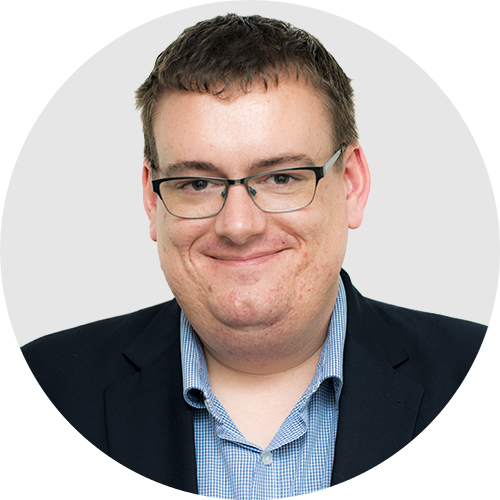 This page was originally published by Canstar Blue Editor-in-Chief Simon Downes. He's been writing about energy prices in NSW for more than five years, covering the initial deregulation of the market in 2014, the subsequent influx of new retailers, the confusion around dodgy discounts, and more recently the fallout from new industry regulations designed to make energy plans more transparent. Simon also acts as spokesperson for Canstar Blue and is one of Australia's most prominent energy industry commentators.