Electricity Contracts in Victoria
There are two types of electricity contracts that a household in Victoria could be on – standard contracts and market contracts. Knowing which type you have is the first step to saving money.
Standard contracts: These are default energy contracts which households in Melbourne and the rest of Victoria will still be on if they have never switched providers. They have prices set by the retailers, but also come with certain rules set by the Essential Services Commission. Standard contracts (also known as standing offers) are ongoing contracts and have no exit fees. Electricity companies must offer a standard contract in addition to their market offers.
Market contracts: These are contracts set almost entirely by the energy retailers. They can come with varying contract lengths, discounts and benefit periods. These are the plans that are heavily promoted by the retailers and can provide the opportunity for customers to cut costs, provided they stick to the conditions.
According to the Essential Services Commission, one in ten households in Victoria remains on a standard electricity contract. Canstar Blue's electricity database shows that customers could save hundreds a year by switching from a standard contract to a market contract, even with the same retailer. Further savings could even be made by switching providers. The difference between the cheapest market offer and the most expensive standing offer is $2,400 a year, based on a typical family of five in Melbourne. Switching from a standard contract to a market offer is an easy way for people to save money on electricity costs, but finding the best market offer for you is not an easy task.
Electricity Charges in Victoria
Market electricity offers in Victoria come in all sorts of shapes and sizes, but they all include two major costs – supply charges and usage charges.
Supply charges: These are costs that households incur simply for being connected to the grid. Supply charges in Victoria typically cost around $1 per day and remain the same every day no matter how much energy you use.
Usage charges: These are the rates you pay for actual electricity usage. Depending on different tariffs (which we'll come to), usage charges can vary considerably. Standard peak usage charges in Victoria can cost anywhere from 28 to 44 cents per kWh.
It's important to look at both of these rates when comparing energy plans, but large households should pay particular attention to usage rates, while smaller households with modest energy usage should look for plans with lower fixed daily supply costs as these will make up a higher proportion of overall costs.
Electricity Plans in Victoria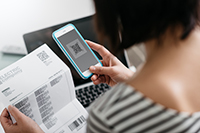 With more than 20 electricity providers competing in Victoria, you won't be surprised to learn that there is a huge range of different plans to pick from, often differentiated by the conditional discounts on offer. These plans broadly fall into two categories – those which have variable rates and those with fixed rates.
Variables rate plans: Much like having a variable rate home loan, electricity plans have variable rate usage and supply charges. This means that your provider could change the prices that you pay for electricity usage and supply at any time, as long as they give you prior notice. However, variable rate plans generally have cheaper rates than fixed rate plans.
Fixed rate plans: If you don't like the idea of prices changing at short notice, some electricity companies have fixed rate plans. With these, you effectively lock-in supply and usage charges for a set period, usually two years. This means that you pay the same rates for the life of your contract, but this added convenience can come at a higher price – much like fixed rate home loans.
The vast majority of electricity plans in Victoria come with variables rates. Fixed rate plans are usually only offered by the big energy providers, AGL, EnergyAustralia and Origin. However, Tango Energy is also known for competitive fixed rates.
Electricity Discounts in Victoria
In an effort to stand out from the crowd, most electricity providers in Victoria boast market offer plans with huge discounts off usage charges – up to 40% or more in some cases. While these discounts can be a great way to cut your overall power costs, it's important not to assume that the providers promising the biggest discounts will automatically work out to be the cheapest, because it's often not the case at all. Discounts will usually be applied if you:
Pay your bills on time
Pay bills by direct debit
Receive bills via email
Some retailers will also add an extra discount if you sign up online
Discounts usually apply to electricity usage charges only, but some retailers provide discounts off your entire bill. While tempting, it's important to compare energy plans based on their base rates as well as the conditional discounts. Failing to meet the conditions of a discount will mean you are left paying the non-discounted rate, which will be much higher. You will also be charged a fee. Also be sure to check the benefit period of your discount, because most only apply for one or two years, after which you will have to pay the full price.
Other Incentives
If big discounts don't appeal, you will find a range of other sign-up incentives offered by the electricity companies in Victoria in an effort to get you on board. Simply Energy, for example, has a plan that brings 'free' Gold Class movie tickets throughout the year, while Red Energy and Lumo Energy provide rewards programs that provide money off things like gift cards, theme park tickets and holiday packages. It's also common for retailers to offer up to $100 off your first bill when you sign up online.
Electricity Tariffs in Victoria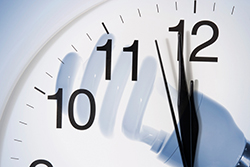 Energy tariffs are often the cause of confusion for customers, but once you know what they are and how they work, you will realise they could present an opportunity to save on bills. Put simply, 'tariffs' relate to the pricing structure of your energy plan, with different usage charges applying based on when you use power. Tariffs available in Victoria broadly fall into two categories:
Single Rate Tariffs
If you have a single rate tariff, you will pay the same usage charges no matter what time of day you use power – so the cost of using air conditioning, for example, will be the same whether it's used in the early evening (peak times) or in the middle of the night (off-peak times). You might also see a single rate tariff referred to as a 'peak rate tariff' as all electricity usage is effectively charged at peak rates.
Time of Use Tariffs
If you have a time of use tariff (also known as 'flexible pricing'), you will be charged different electricity rates depending on when you use power. These rates are often split into three categories, although the exact times in which they apply can vary between electricity distribution networks.
Peak: These rates usually apply from the early afternoon until the late evening (e.g. 2pm-8pm). The most expensive rates you will pay, these charges can cost up to and over 50 cents per kWh.
Off-peak: These rates apply from the late evening until the early morning (e.g. overnight from 10pm-7am) and at weekends. These charges typically cost less than 25 cents per kWh.
Shoulder: These rates apply at all other times of day (e.g. late morning until early afternoon). Cheaper than peak rates but more expensive than off-peak rates, expect to pay around 26-32 cents per kWh.
Time of use tariffs are only available if your property has a smart meter. As the majority of homes in Victoria now have smart meters installed, flexible pricing is very common and can be helpful in reducing energy costs, particularly if you generally use most power at off-peak times. However, picking the wrong tariff for your usage habits could prove a costly mistake. Demand tariffs are also starting to be made available in Victoria.
Controlled Load Tariffs
In addition to single rate and time of use tariffs, households in Melbourne and the rest of Victoria can also benefit from a controlled load (also called a dedicated circuit). A controlled load is a dedicated metering connection that allows you to pay for high-usage appliances at a cheaper rate. A dedicated circuit is usually only applied to electric hot water heaters, but with more than one circuit, households can also apply them to pool pumps. Controlled load tariffs are much cheaper than other charges, usually less than 25 cents per kWh. The drawback is that power will only be supplied for a few hours each day (i.e. enough time to heat water for the day or to clean your pool).
Electricity Distribution Networks in Victoria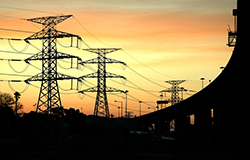 The other big factor that could impact the size of your next electricity bill is your location. Victoria has five different electricity distribution networks and the cost of supplying power to your home is different depending on which network you happen to live within. While the energy retailers are the customer-facing business, it's the distributors who manage the infrastructure (i.e. poles and wires) that transports energy to your living room. The five electricity distributors in Victoria are:
Citipower – servicing Melbourne city and inner suburbs
Jemena – servicing northern and south-western suburbs
Powercor Australia – servicing western suburbs and western Victoria
AusNet Services – servicing outer northern and eastern suburbs, plus eastern Victoria
United Energy Distribution – servicing southern suburbs and Mornington Peninsula
As the retailers pass on distributor costs to customers, the suburb you decide to live in will impact your energy bills. For example, an Origin customer living in north Melbourne would pay a different rate to an Origin customer in south Melbourne, even if they have the same plan and identical usage habits. Distributor costs can account for up to 50% of your overall bill. If you are a home owner, there is nothing you can do about this, but if you are renting a home or considering where to buy, it's worth looking into.
Where can you find the cheapest electricity prices in Victoria?
There is no simple answer to this question because it depends on a multitude of factors, from the type of contract you have, to your discount, electricity tariffs, and even where you live. To give you an idea of where to find the cheapest energy rates in Victoria, however, Canstar Blue has a cost comparison page, showing plans from some of the major providers mentioned in this report. Being the cheapest provider does not automatically make them the 'best', but if it's purely the bottom line you are concerned about, be sure to check out the details. Also be sure to use our comparison tool for specific offers in your area.
Questions to ask before signing up to a new plan
This report offers lots of information to help you make a more-informed decision about your electricity supply, so now it's up to you to compare providers and plans. To make sure that you get a better deal, be sure to consider and ask the following questions:
What type of electricity contract is it? (e.g. standard or market contract)
What are the supply and usage rates? (How much are you paying per kWh?)
What different tariff options are available and how do the charges vary?
What percentage discount is offered and what are the conditions?
Can you add a controlled load (dedicated circuit) for water heating?
You will find the answers to these questions in the energy price fact sheets of each electricity provider you compare. However, these documents can be quite difficult to understand, so don't be afraid to pick up the phone and get the answers you need. It's also a good idea to contact your existing provider and ask if your current deal is the best they can offer. Remember that the electricity providers should be working hard to keep you happy, so if you're not completely satisfied with the price you're paying or the servicing you're receiving, you now know what you can do about it.