List of VIC Electricity Providers
Here is a complete list of electricity providers in Victoria.
There are five electricity distribution networks across Victoria, with numerous energy providers operating throughout. Canstar Blue's electricity comparison tool includes pricing from all of these providers.
Big changes to Victorian Energy Market
The Victorian energy market went through a significant change in July 2019 when tough new regulations took effect, designed to cut prices, as well as make comparing plans easier. After years of big, often dodgy discounts, retailers must now compare their discounted products to a 'level playing field' price called the Victorian Default Offer. The idea is that, unlike before, there is now a consistent price from which plans are compared, meaning you can have greater confidence that the plans boasting the biggest savings genuinely deliver them. At the same time, the Victorian Default Offer (VDO) acts as a price cap for customers who were previously paying the highest prices on standing offers. These customers have now been switched onto the cheaper VDO price and will be saving hundreds of dollars a year. That said, there are still many plans cheaper than the VDO, so shopping around for the best deal is still hugely important.
About the Victorian Electricity Market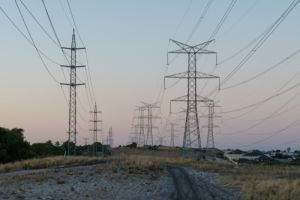 Victoria is a hugely competitive market for the electricity providers – it's where many invest the majority of their time, effort and money in order to attract new customers. This is important to know because it means that you have the power to find a better deal – provided that you're willing to do your research and shop around. This hasn't happened by chance or overnight. Victoria was the first Australian state to completely remove electricity price regulations in 2009, which means the energy companies are free to set their own plans and prices, with minimal legislative interference under the introduction of the VDO in 2019. Households had been able to switch providers since several years earlier, but there was little financial incentive to do so at the time.
With a fully deregulated electricity market, Victorians now have a huge range of different providers, plans and other incentives to choose from. However, with all this choice can come confusion and there is little doubt that the prospect of picking an electricity provider is a daunting one for a great many households, which is why many will still be paying more for power than they need to. The price of electricity has risen significantly in recent years, blamed in part on the closure of the Hazelwood Power Plant in Victoria back in 2017, leading many to question whether or not deregulation has been good for consumers or not. That debate will continue, but for now the key to cutting energy costs is first understanding your options – and then acting on them.
Victoria Electricity Generation & Power Stations
Victoria currently has three coal-fired power stations in operation in the Latrobe Valley, Yallourn (owned by EnergyAustralia) and Loy Yang A and B (owned by AGL). The Loy Yang power stations alone are said to power approximately 30% of Victoria's electricity generation, although all three plants are scheduled to close in the next 20-30 years.
The Hazelwood Power Station (majority owned by Engie, the company behind retailer Simply Energy) was previously supplying around a quarter of Victoria's base load electricity before it was closed in 2017. This means the state is now heavily reliant on its numerous gas turbine and reciprocating power stations, but with the coal-fired plants getting older and becoming less reliable, Victorians are susceptible to blackouts during periods of high demand when power reserve are stretched to the limit. More than 200,000 people were left without electricity in January 2019 as Melbourne sweltered through a 42-degree day and two of the three coal-fired plants failed.
Victoria is also home to more than a dozen solar farms, wind farms and hydroelectric power generation systems, but these can currently only meet a small percentage of the state's overall energy demands.
Electricity Contracts in Victoria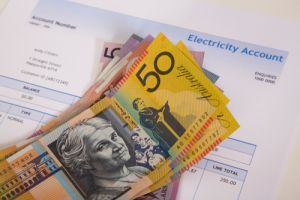 There are two types of electricity contracts that a household in Victoria could be on – the Victorian Default Offer (VDO) or a market contract. Knowing which type you have is the first step to saving money.
Victorian Default Offer: Introduced in July 2019, the Victorian Default Offer (VDO) has replaced standing offers as the most expensive contract that a customer who does not engage in the market can be on. The price of the VDO is determined by the Essential Services Commission (ESC) and is consistent across all retailers, unlike the previous standing offers. The introduction of the VDO saw customers on standing offers automatically switched onto the VDO price, saving many households hundreds of dollars a year.
Market contracts: These are contracts set almost entirely by the energy retailers. They come with varying contract lengths, conditional discounts, benefit periods and fees. These are the plans that are heavily promoted by the retailers and can provide the opportunity for customers to cut costs, as long as they stick to the conditions. However, retailers must meet certain industry rules relating to how their market offers are promoted, including the fact that plans with discounts must be compared to the VDO, which also cats as a reference price for consumers to compare all plans.
It's estimated that about one in ten households in Victoria were switched from a standing offer onto the VDO in July 2019. But while the VDO price is certainly much less than these people would previously have paid for power, Canstar Blue's electricity database shows that customers could still save hundreds of dollars a year by switching from the VDO onto one of the cheapest market contracts, even with the same retailer. The VDO is designed to be a "fair" price for power, but that doesn't mean you should settle for it.
Electricity Charges in Victoria
Market electricity offers in Victoria come in all sorts of shapes and sizes, but they all include two major costs – supply charges and usage charges.
Supply charges: These are costs that households incur simply for being connected to the energy grid. Supply charges in Victoria typically cost around $1-$1.20 per day and remain the same every day no matter how much energy you use.
Usage charges: These are the rates you'll pay for actual electricity usage. Depending on different tariffs (which we'll come to shortly), usage charges can vary considerably. General usage charges in Victoria can cost anywhere from 16 to 34 cents per kWh.
It's important to look at both of these rates when comparing energy plans, but large households should pay particular attention to usage rates, while smaller households with modest energy usage should look for plans with lower daily supply costs as these will make up a higher proportion of overall costs.
Electricity Plans in Victoria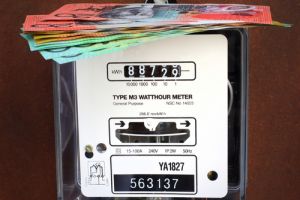 With more than 25 electricity providers competing in Victoria, you won't be surprised to learn that there is a huge range of different plans to pick from, often differentiated by the conditional discounts and any other incentives on offer. These plans broadly fall into two categories – those which have variable rates and those with fixed rates.
Variables rate plans: Much like having a variable rate home loan, electricity plans have variable rate usage and supply charges. This means that your provider could change the prices that you pay for electricity usage and supply at any time, as long as they give you prior notice. However, variable rate plans generally have cheaper rates than fixed rate plans.
Fixed rate plans: If you don't like the idea of prices changing at short notice, some energy companies have fixed rate plans. With these, you effectively lock-in supply and usage charges for a set period, usually one or two years. This means that you pay the same rates for the life of your contract, but this added convenience can come at a higher price – much like fixed rate home loans.
The vast majority of electricity plans in Victoria come with variables rates. Fixed rate plans were once only offered by the big three, AGL, EnergyAustralia and Origin, though nowadays you'll find smaller providers going down the fixed rate path too.
Solar Plans in Victoria
The sun may not shine in Victoria as often as some other states, but more and more Victorian households are choosing to invest in solar systems. While all electricity market offers come with some form of solar feed-in tariff, there are only a handful of retailers that offer specific solar plans, usually with higher rates for solar generation. These include Kogan Energy, Origin, Click Energy, CovaU and Momentum Energy.
Electricity Discounts in Victoria
In an effort to stand out from the crowd, some electricity providers in Victoria boast market offer plans with discounts off usage charges – up to 40% or more before the industry changes that kicked in from July 2019 but much lower now. While these discounts can be a great way to cut your overall power costs, it's important not just to assume that the providers promising the biggest discounts will automatically work out to be the cheapest, because that's often not the case at all. Discounts will usually be applied if you:
Discounts usually apply to electricity usage charges only, but some retailers apply their discounts to your entire bill instead. While tempting, it's important to compare energy plans based on their base rates as well as the conditional discounts. But most importantly, you should see how the plan in question compares to the reference price that is the VDO. Failing to meet the conditions of a discount will mean you are left paying the non-discounted rate, which will be much higher. You may also be charged a fee. Also be sure to check the benefit period of your discount, because most only apply for one or two years, after which you'll have to pay the full price.
Other Incentives
If discounts don't really appeal to you, you will find a range of other sign-up incentives offered by the electricity retailers in Victoria in an effort to get you on board. Simply Energy and Alinta Energy both have plans that provide incentives for sports lovers, while AGL customers can earn flybuys points and those with Red Energy can collect Qantas Frequent Flyer points. It's also common for retailers to throw $50-$100 in sign-up credit at new customers, especially if they sign up online.
Energy Rewards Programs in Victoria
The following electricity providers offer some form of rewards program to customers in Victoria, bringing savings on various leisure and social activities, including eating out, accommodation and even theme park tickets.
AGL (AGL Rewards)
Alinta Energy (Alinta Energy Rewards)
Red Energy (Red Energy Rewards)
Lumo Energy (Lumo Ameego)
Sumo (Sumo Perks)
CovaU (CovaU Rewards)
Given that Victoria is one of the most competitive energy markets for the retailers, some of these rewards programs are not available in other areas.
Electricity Tariffs in Victoria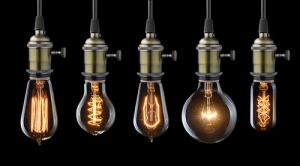 Energy tariffs are often the cause of confusion for customers, but once you know what they are and how they work, you will realise they could present an opportunity to save on bills. Put simply, 'tariffs' relate to the pricing structure of your energy plan, with different usage charges applying based on when you use power. Tariffs available in Victoria broadly fall into two categories:
Single Rate Tariffs
If you have a single rate tariff, you will pay the same usage charges no matter what time of day you use power – so the cost of using air conditioning, for example, will be the same whether it's used in the early evening (peak times) or in the middle of the night (off-peak times). You might also see a single rate tariff referred to as a 'general rate' or 'peak tariff' as all electricity usage is effectively charged at peak rates.
Time of Use Tariffs
If you have a time of use tariff (also known as 'flexible pricing'), you'll be charged different electricity rates depending on when you use power. These rates are usually split into three categories, although the exact times in which they apply can vary between electricity distribution networks.
Peak: These rates usually apply from the early afternoon until the late evening (e.g. 2pm-8pm). The most expensive rates you will pay, these charges can cost up to and over 50 cents per kWh.
Off-peak: These rates apply from the late evening until the early morning (e.g. overnight from 10pm-7am) and at weekends. These charges typically cost less than 25 cents per kWh.
Shoulder: These rates apply at all other times of day (e.g. late morning until early afternoon). Cheaper than peak rates but more expensive than off-peak rates, expect to pay around 26-32 cents per kWh.
Time of use energy tariffs are only available if your property has a smart meter. As the majority of homes in Victoria now have smart meters installed, flexible pricing is very common and can be helpful in reducing energy costs, particularly if you generally use power at off-peak times. However, picking the wrong tariff for your usage habits could prove a costly mistake. Demand tariffs – which apply an additional charge to reflect a household's peak time usage – are also now available in Victoria.
Controlled Load Tariffs
In addition to single rate and time of use tariffs, households in Melbourne and other parts of Victoria can also benefit from a controlled load tariff (also called a dedicated circuit). A controlled load tariff is a dedicated metering connection that allows households to pay for high-usage appliances, such as hot water systems, at a cheaper rate. A dedicated circuit is usually only applied to electric water heaters, but with more than one circuit, households can also apply them to pool pumps. Controlled load tariffs are much cheaper than other charges, usually less than 25 cents per kWh. The drawback is that power will only be supplied for a few hours each day (i.e. enough time to heat water for the day or to clean your pool).
Electricity Distribution Networks in Victoria
The other factor that could impact the size of your next bill is where you live. Victoria has five different electricity distribution networks and the cost of supplying power to your home can be different depending on which network you live on. While electricity retailers are the customer-facing business, it's the distributors who manage the infrastructure (i.e. poles and wires) that transports energy to your living room. The five electricity distributors in Victoria are:
Citipower – servicing Melbourne city and inner suburbs
Jemena – servicing northern and south-western suburbs
Powercor Australia – servicing western suburbs and western Victoria
AusNet Services – servicing outer northern and eastern suburbs, plus eastern Victoria
United Energy Distribution – servicing southern suburbs and Mornington Peninsula
As the retailers pass on distributor costs to their customers, the suburb you live in will impact your energy costs. For example, an Origin customer living in north Melbourne would pay a different rate to an Origin customer in south Melbourne, even if they have the same product and identical usage habits. Distributor costs can account for up to 50% of your overall bill. If you are a home owner, there is nothing you can do about this, but if you are renting a home or considering where to buy, this is worth looking into. Choosing one suburb over another could save you hundreds of dollars a year in energy costs.
Who pays the most (and least) for energy in Victoria?
Given that distribution costs are passed on to the electricity providers, who then pass the costs onto their customers, it makes sense that households in the most hard-to-reach places will pay the most for power as there are more poles and wires involved in transmitting the energy to them. This is the case in Victoria where electricity customers in central parts of Melbourne (on the Citipower network) generally pay lower rates than those who live on the Powercor and AusNet networks which huge parts of regional Victoria.
To illustrate how location impacts the cost of electricity across the five distribution networks in Victoria, Canstar Blue's electricity database listed the following prices as the cheapest deals on each network as of February 2020. These annual costs are based on assumptions set by the Essential Services Commission.
| Electricity Network | Annual Electricity Bill |
| --- | --- |
| Citipower | $1,089 |
| United Energy | $1,153 |
| Jemena | $1,157 |
| Powercor | $1,178 |
| AusNet | $1,254 |
Source: Canstar Blue electricity database February 2020.
As you can see, living in one part of Victoria could see you paying hundreds of dollars a year more than an equivalent household in another part of the state, even with the same retailer. And keep in mind that it's not only those way out in regional Victoria that pay the highest prices – as a provider's rates are consistent across each network, you could live on the Powercor or AusNet network in an outer suburb of Melbourne and pay significantly more than your friends in a neighbouring suburb.
Where can you find the cheapest electricity prices in Victoria?
There is no simple answer to this question because it depends on a multitude of factors, from the type of contract you have, to your discount, electricity tariffs, and where you live. But to give you an idea of where to find the cheapest energy rates in Victoria, Canstar Blue has a cost comparison page, showing plans from the providers mentioned in this report. Being the cheapest provider doesn't automatically make them the 'best', but if it's purely the bottom line you are concerned about, be sure to check out the details. Also be sure to use our comparison tool for specific offers in your area.
Questions to ask before signing up to a new plan
This report offers lots of information to help you make a better-informed decision about your electricity supply, so now it's up to you to compare providers and plans. To make sure that you get a better deal, be sure to consider and ask the following questions:
What type of electricity contract is it? (e.g. VDO or market contract)
What are the supply and usage rates? (How much are you paying per kWh?)
What different tariff options are available and how do the charges vary?
What percentage discount is offered and what are the conditions?
What rewards programs or other sign-up incentives are available?
Can you add a controlled load (dedicated circuit) for water heating?
You will find the answers to these questions and more in the energy price fact sheets of each electricity provider you compare. However, these documents can be quite difficult to understand, so don't be afraid to pick up the phone and get the answers you need. It's also a good idea to contact your existing provider and ask if your current deal is the best they can offer. Remember that the electricity providers should be working hard to keep you happy, so if you're not completely satisfied with the price you're paying or the servicing you're receiving, you now know what you can do about it.
About the author of this page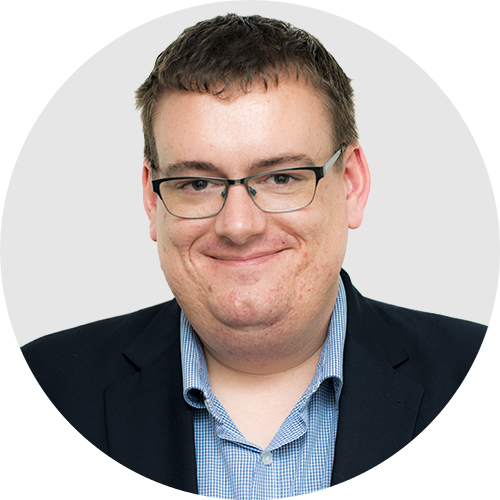 This page was originally published by Canstar Blue Editor-in-Chief Simon Downes. He's been writing about energy prices in Victoria for more than five years, covering the big discount price wars that followed the deregulation of the market in 2009, the subsequent influx of new retailers and unique offers, and more recently the fallout from industry reforms that included the introduction of a new default tariff. Simon also acts as spokesperson for Canstar Blue and is one of Australia's most prominent energy industry commentators.
This page was last updated in October 2020.