Origin Energy rated highest by business customers
Electricity is one of the biggest overheads for Australian businesses, particularly in light of rising power prices. In fact, more than half of businesses we surveyed (56%) said electricity is their greatest financial concern. As any business owner knows, running a successful company requires finding the best supplier at a competitive price. The same, of course, goes for electricity.
Most businesses are energy-savvy, with 80% of survey respondents – who own or help run a business – claiming to have made a conscious effort to use less power in the last year. 40% of businesses have also invested in tools to monitor and understand their energy usage. However, only 42% have taken one of the biggest leaps and switched providers in an effort to save some money. While 65% said they believe their business gets a good deal, you can't know for sure until you shop around.
The needs of businesses are different to those of residential customers, so where do you even begin comparing? Well, right here of course. Canstar Blue annually surveys hundreds of Australian small businesses, asking them to rate their experience with their energy company across key criteria. This includes value for money, self-service, availability of payment plans, customer service, billing, energy efficiency advice, and the all-important overall satisfaction. So which company came out on top with five stars in overall satisfaction? Well this year, for the first time, it's Origin Energy.
In addition to receiving five-stars for overall satisfaction, Origin also received a five-star score for self-service, availability of payment plan options, customer service and billing. It also received an admirable four stars on value for money and energy efficiency advice.

Last year's winner,

EnergyAustralia

, was a close second. It received four stars across overall satisfaction and all other variables. The exception being energy efficiency advice, for which EnergyAustralia received three stars.

AGL

lagged slightly behind the competition this year in terms of overall satisfaction and value for money. However, it did earn five stars for self service, availability of plans, customer service and billing.
The average quarterly bill for businesses we surveyed this year was $1,653 – approximately $70 more than the average reported last year. If you're looking to curb rising power bills and save your business some money, then keep reading to find out how you can find out what's on offer.
Business Electricity Providers
According to our research, more than a third of business customers (35%) are situated on an embedded electricity network. This means the business unfortunately has little say over their electricity supplier, as that decision is left to a body corporate. If you can choose your electricity company, however, you have plenty of suppliers to select from. In addition to the major retailers featured in this year's rating – AGL, Origin Energy and EnergyAustralia – smaller retailers such as Alinta Energy, Red Energy and Lumo Energy also provide services to small business customers. There are also a number of retailers that exclusively serve business customers, including:
QEnergy

Blue NRG

Commander

Powerdirect

ERM Power

Next Business Energy
The advantage of these retailers is that they specialise in and understand the needs of business electricity customers. In addition to standard retail services, some of these energy companies also undertake energy audits for customers to help them understand how they can manage their energy usage. Of course, if you're not interested in these extras and services and you're simply looking for the cheapest price, then you should compare all of your options, including the big three energy companies.
Let's take a look at what Australia's big three energy retailers are offering new business customers.
Origin Energy Business Electricity Plans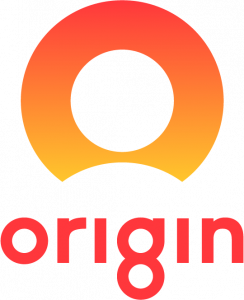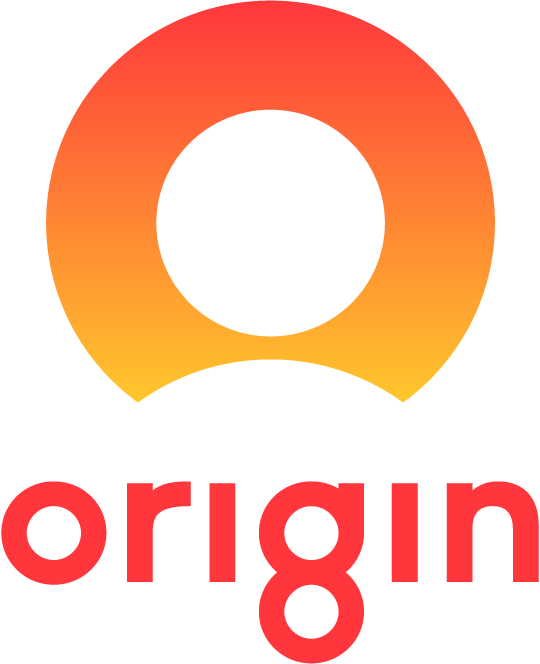 Origin Energy has two variable-rate market offers for its business customers. One product comes with a guaranteed discount on your power bill, which means you receive the discount regardless of when or how you pay – maybe great for businesses trying to manage their other priorities. The other is a basic plan with rates the same as the Reference Price/VDO. 
Business Flexi: This product gives business customers a guaranteed discount off their whole electricity bill. The plan has a benefit period of 12 months and businesses won't be locked into any contract or have to pay any exit fees if or when they switch away from the plan.  

Business Basic: This plan is suited to businesses who want a no-fuss plan that doesn't require any maintenance. The trade-off is that this plan doesn't come with any discount off the Reference Price/VDO.
EnergyAustralia Business Electricity Plans

As the previous winner of Canstar Blue's award for small business electricity, EnergyAustralia knows a thing or two about delivering top business products. Its offers include No Frills, Total Plan and Basic Business. Rates, fees and discounts vary across different locations, so be sure to check EnergyAustralia's price fact sheets for more details.
No Frills: This deal gives business customers 'simply low rates' for a benefit period of 12 months. Rates are also fixed for this time frame. 

Total Plan: The Total Plan includes a guaranteed discount for a benefit period of one year. The discount applies to both usage and supply charges. Like the No Frills plan, this product has fixed rates. 

Basic Business: This is EnergyAustralia's variable rate plan that comes with no discounts and standard rates equal to the Reference Price/VDO. A unique feature of this plan is that it doesn't charge late payment fees.
AGL Business Electricity Plans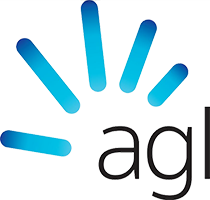 AGL's set of business electricity plans are similar to those offered by Origin and EnergyAustralia. Its plan range includes the Business Essentials and Business Smart Saver products. The first is a fixed rate contract with low rates and the second variable rates with a guaranteed discount.
Business Essentials: This plan has 'low rates fixed for 24 months', with a benefit period the same. On this plan customers will pay bills every 30 days. This plan has no lock in contract or exit fees.

Business Smart Saver: This energy deal comes with a discount on usage and supply charges that customers are guaranteed to receive. The contract has a 24 month benefit period, after which customers are moved to a different product. Better yet, there are no exit fees if you choose to leave AGL.
Small Business Electricity WA
AGL, Origin Energy and EnergyAustralia only retail electricity to businesses in Qld, NSW, Vic, SA and ACT. Energy markets outside of these areas face tighter regulation and subsequently fewer suppliers.
Businesses in Perth and the surrounding area can only choose their electricity provider if they are deemed 'contestable'. That is, they consume more than 50mWh of electricity per year (approx. 137 kWh/day). Contestable customers have several options, including:
Synergy

Alinta Energy

Perth Energy

Infinite Energy

Kleenheat
Perth business customers that use less than 137 kWh per day however, have no choice but to sign up with Synergy. This will include many small restaurants, cafes, stores & the like. Similarly, customers do not have much choice outside of Perth, with most areas only supplied by Horizon Power. For more, see our WA Energy guide.
Small Business Electricity TAS
Tasmania's electricity retail market remains fairly tightly-regulated, which means it isn't bustling with competition. Unless you run a large business, your only option is Aurora Energy – a government owned electricity and gas retailer.
Aurora Energy offers a range of tariff options including time of use, block rate (called General Tariff 22), and controlled load off peak. There are no conditional discounts or hidden fees – just straightforward electricity. For more, see our Tasmania Energy Guide.
Small Business Electricity NT
Only very large companies can choose their electricity supplier in the Northern Territory. For most customers, Jacana Energy is the only option. Business tariffs are government regulated in the NT and include a flat rate tariff called the 'Everyday Business'. It also offers a unique tariff called 'Business 6 to 6', which applies a higher rate from 6am through to 6pm and a lower rate from 6pm to 6am. This makes the plan a particularly attractive tariff for businesses that operate at night. Some specialised tariffs may also apply for charity organisations and caravan parks.
Which business electricity provider should you choose?
Having the ability to choose your electricity provider can be both a blessing and a curse. On the one hand, it means retailers will offer competitive deals to win your custom. While on the other hand, it means you need to be proactive and regularly compare retailers to ensure you're still getting the best deal on electricity. The moment you take your power costs for granted, the moment you fall into the trap of paying too much.
If you have not compared energy companies recently, then your energy bills could be unnecessarily cutting into the bottom line of your business. The question then is, which electricity company is best? While Origin Energy won this year's award for having the most satisfied business customers, all three of the major retailers that featured in this year's report are perfectly viable electricity providers.
Remember that every business is unique and the needs of your company may be different to those of another. What's important is that you understand how your business uses power and that you regularly shop around to ensure you are on the best deal that suits you. Even if you think you're already on a good deal, it never hurts to look around.