Fact Checked
Red Energy crowned best business electricity provider
Electricity is one of the biggest overheads for many Australian businesses, particularly in light of rising energy prices. In fact, almost two fifths of the businesses we surveyed (39%) said they tried to save energy where possible. As any business owner knows, running a successful company requires finding the best supplier at a competitive price. The same, of course, goes for energy. Why pay more for a service than you need to?
While many businesses look to cut back on running costs, only a small percentage of survey respondents (26%) said their business has made a conscious effort to use less power in the last year. 12% of businesses have also invested in tools to monitor and understand their energy usage, with 24% cutting back on power usage during COVID-19. Only 31% of business owners believe they get a good deal on electricity, despite a minimal 12% taking the initiative to switch providers in an effort to save money.
The needs of businesses are different to those of residential customers, so where do you even begin comparing energy providers for business? Well, Canstar Blue annually surveys hundreds of Australian small businesses, asking them to rate their energy company across key criteria like customer service, billing & cost clarity, payment plan options, online tools & advice, value for money and – ultimately – overall satisfaction. You'll never really know how good or bad an energy company is until you sign up and find out for yourself, but our review provides a helpful guide because the ratings are based on the real-world experiences of business customers just like you. So, what did we find this year?
Best Business Electricity Providers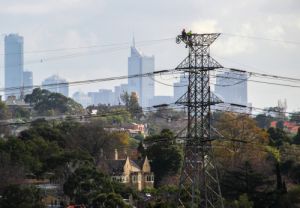 Canstar Blue's 2021 business electricity review saw seven major providers compared and rated in the following order for overall customer satisfaction:
Taking over from Alinta Energy's back-to-back wins is Red Energy, claiming top spot as the best-rated business electricity provider, scoring five stars across all research categories with the exception of online tools and advice. Red Energy scored five stars for self-service, payment plan options, customer service and value for money, in addition to overall satisfaction.
An honourable mention also goes to AGL. Finishing in second place overall, AGL was the only provider to achieve a five-star rating in online tools and advice, in addition to availability of payment which it shared a five-star rating with Red.
The average quarterly electricity bill for the businesses we surveyed this year was $1,140, which is a big chunk of change no matter what type of business you're in. The good news, however, is that there are many energy providers all desperate for your… business. So, read on as we provide details about the seven energy providers compared in this report, in addition to several others also worthy of consideration.
About Business Electricity
Business energy has become big 'business' to electricity providers in Australia, not least because the usage needs of business customers are generally a lot higher than your typical household's. While some providers publish specific energy rates for business customers, many instead operate on a personalised basis where rates are tailored or negotiated based on the specific customer's needs.
In addition to the major energy providers, there a number of retailers that primarily or exclusively serve business customers, including:
QEnergy
Blue NRG
Powerdirect
Shell Energy
Next Business Energy
The advantage of these retailers is that they specialise in and understand the needs of business electricity customers. In addition to standard retail services, some of these energy companies also undertake energy audits for customers to help them understand how they can manage their energy usage. They may also provide personal account managers so you always have a specific contact to get in touch with. Of course, if you're not interested in these extras and services, and you're simply looking for the cheapest price, you'll need to shop around and get quotes from multiple providers.
Let's now take a look at what the seven major providers in our 2021 review have to offer, as well as those business-focussed providers already mentioned.
Red Energy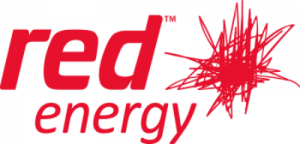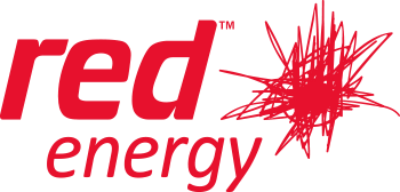 Red Energy's business plans mirror its residential offerings. In its line-up is one standard plan with no exit fees, or another plan that give customers the opportunity to earn Qantas points upon sign-up and paying bills in full. Business customers can also choose to have their gas supplied through Red Energy.
Red Business Saver: This is Red Energy's standard plan that comes with no exit fees or contract term for electricity and gas. It also has flexible payment options.
Qantas Red Business Saver: The Qantas Red Saver plan comes with additional Qantas points. Business customers can earn 10,000 bonus Qantas points on sign up, plus 2 points per $1 they spend on their power bill. Bundling gas with electricity will also qualify customers to earn an extra 5,000 Qantas points.
Red Solar Business Saver: A plan for businesses with a solar system that are after a higher feed-in tariff. This deals also comes without exit fees and includes flexible payment options.
AGL Energy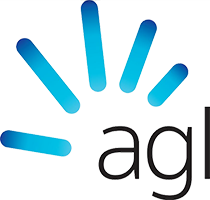 AGL's set of business electricity plans are similar to those offered to residential customers. Its plan range includes the Business Super Saver and Business Flexible Saver products. The first is a fixed rate contract with low rates, while the second has variable rates.
AGL Business Super Saver: This plan has supposedly low rates that are fixed for 12 months, meaning no price changes during this time. On this plan, customers will pay bills every 30 days. This plan has no lock in contract or exit fees.
AGL Business Flexible Saver: This energy deal comes with variable rates and a 30-day payment cycle. Depending on where you live, this contract has a 12-month benefit period, after which customers may be moved to a different product. Better yet, there are no exit fees if you choose to leave AGL.
Origin Energy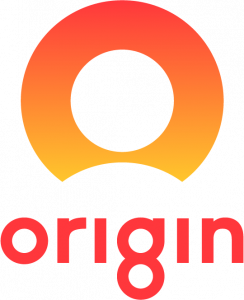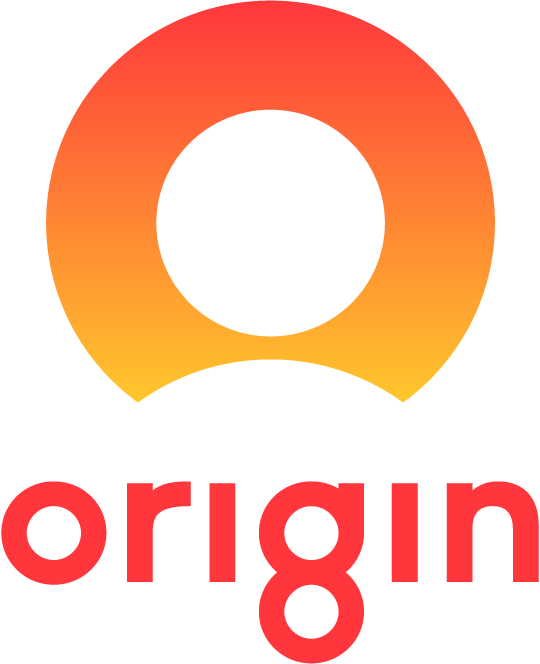 Origin Energy has three market offers for business customers. One product comes with a fixed rates on your power bill, which means prices are guaranteed for 12 months. The other plan comes with variable rates for a benefit period of one year, while the last product is a basic plan with rates the same as the Reference Price/VDO.
Origin Business Go: This product gives business customers a guaranteed discount off their whole electricity bill. The plan has a benefit period of 12 months and businesses won't be locked into any contract or have to pay any exit fees if or when they switch away from the plan.
Origin Business Basic: This plan is suited to businesses who want a no-fuss plan that doesn't require much maintenance. The trade-off is that it doesn't come with any discount off the Reference Price/VDO.
Origin Business Go Variable: A plan with variable rates on a 12-month benefit period. Business Go Variable has no exit fees and is a no lock-in contract.
Alinta Energy


Small business customers have the option of signing up to Alinta Energy. If you're a SME (small to medium enterprise) in NSW, VIC, QLD or SA, Alinta's range extends to provide electricity and gas, while WA-based businesses can also be supplied dual fuel, which includes gas.
Business Deal: This plan is said to have straightforward low rates and doesn't come with any conditional discounts or bill credits. Business Deal is available on a single rate or time of use tariff, with options for controlled load if appropriate to your business. It has no exit fees or lock-in contracts and comes with flexible payment options.
EnergyAustralia


EnergyAustralia is another power retailer that offers business customers a similar range of products to residential customers. Its offers include Total Plan, Carbon Neutral and Business Balance. Rates, fees and discounts vary across different locations, so be sure to check EnergyAustralia's price fact sheets for more details.
Total Plan – Business: The Total Plan includes a guaranteed discount for a benefit period of one year. The discount applies to both usage and supply charges. This product also has fixed rates, meaning energy prices won't change during this period.
Business Carbon Neutral: This deal also has fixed rates and comes with a guaranteed discount off usage and supply charges. The main difference from the plan above is that it carbon offsets electricity usage.
Business Balance Plan: This is a variable rate product that features a smaller unconditional discount off the entire bill. The Business Balance Plan has no exit fees.
Ergon Energy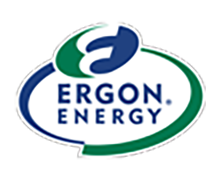 A new entrant to Canstar Blue's ratings this year is Ergon Energy. Servicing customers in regional Queensland, Ergon offers a complete range of options to suit a variety of businesses, including small to large, solar and farming tariffs. Ergon Energy tends to offer one plan for small business customers, which features variable rates, no exit fees and no paper billing fees.
Small Business Electricity Plan: A variable rate product with a quarterly billing cycle. This plan can suit a range of different business energy consumption needs and is available in single rate or time of use with demand and controlled load tariffs.
Synergy


Heading west is Perth power provider Synergy, which slings three plans to prospective business customers. Each product comes with unique selling points for businesses, including discounts for bundling with natural gas.
Business Saver: Small discount for having paperless billing, setting up an online account and paying by direct debit. Business Saver has variable rates on a two-year contract.
Business Flexi: A variable rate product where customers sign up for two years and will be 'rewarded the best rate for their business'.
Business Flexi Plus: This deal is almost identical to the standard Flexi plan above, however offers lower rates during the middle of the day for those connected to a flexible pricing tariff.
Other Business Electricity Providers
QEnergy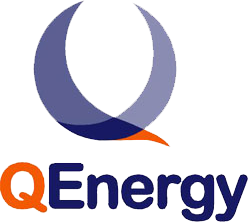 QEnergy specialises in business electricity for small and medium-sized businesses within NSW, VIC, QLD and SA. It also has residential energy plans on offer. Businesses looking to sign up to QEnergy have a few plans to choose from, with differing sign-up criteria and multiple tariff options. Something that makes QEnergy stand out for small businesses is its commitment to energy-efficiency and sustainability.
Blue NRG

Blue NRG has a distinct focus on SMEs (small to medium-sized enterprise) in Victoria, NSW and South Australia. This retailer first launched in Victoria in 2012, but has since expanded to the aforementioned states. It doesn't appear to offer discounts, bill credits or sign-up incentives, but in exchange customers don't pay credit card fees. The website prompts you to contact the provider directly for a quote.
Powerdirect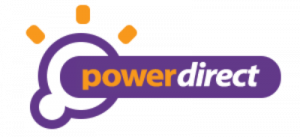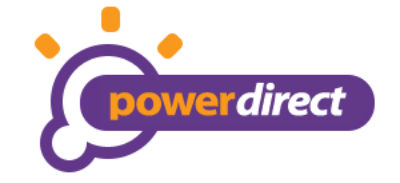 While Powerdirect has made an obvious effort to advertise its residential electricity plans in recent times, what this retailer is better-known for is its business energy services. Backed by AGL, it operates across Victoria, NSW, Queensland and South Australia. Powerdirect appears to have one plan available for Aussie businesses, the Business Discount Saver, which comes with a guaranteed discount on your total bill.
Shell Energy

Shell Energy is a business power supplier offering services in wholesale electricity, gas as well as environmental energy solutions. Shell acquired fellow business provider ERM Power in 2019, and is now one of Australia's largest business electricity suppliers. It has deals for small to large businesses, including a long list of energy services such as solar, demand response and power monitoring.
Next Business Energy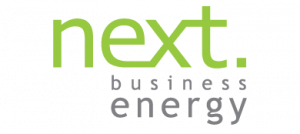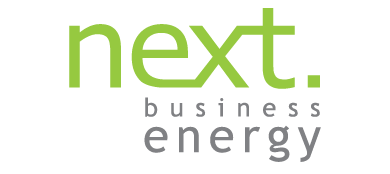 Next Business Energy has been powering Australian businesses since its launch in 2014. It is privately listed, in its own words "100% Australian operated energy", and services businesses in NSW, QLD, VIC, SA and the ACT. Signing up to this retailer will also give you access to Nextconnect, it's energy tracking and management app.
Small Business Electricity WA
Aside from Synergy, the energy providers in our 2021 report mainly consist of retailing electricity to businesses in QLD, NSW, VIC, SA and the ACT. Energy markets outside of these areas face tighter regulations, and subsequently have fewer suppliers.
Businesses in Perth and the surrounding areas can only choose their electricity company if they are deemed 'contestable'. That is, they consume more than 50mWh of electricity per year (that's approx. 137 kWh/day). Contestable customers have several options, including:
Synergy
Alinta Energy
Perth Energy
Infinite Energy
Kleenheat
Perth business customers that use less than 137kWh per day however, have no choice but to sign up with Synergy. This will include many small restaurants, cafes, stores and the like. Similarly, customers do not have much choice outside of Perth, with most areas only supplied by Horizon Power. For more, see our WA Energy guide.
Small Business Electricity TAS
Tasmania's electricity retail market remains fairly tightly-regulated, which means it isn't bustling with competition. Unless you have a large business that consumes lots of energy, your only options remain Aurora Energy – the government-owned electricity and gas retailer – or newer entrants to the market, 1st Energy and Future X Power. Large businesses using more than 150mWh/year may have other options. For more details, see our Tasmania Energy Guide.
Small Business Electricity NT
Only very large companies can choose their electricity supplier in the Northern Territory. For most customers, Jacana Energy is the only option. Business tariffs are government regulated in the NT and include a flat rate tariff called the 'Everyday Business'. It also offers a unique tariff called 'Business 6 to 6', which applies a higher rate from 6am through to 6pm and a lower rate from 6pm to 6am. This makes the plan a particularly attractive tariff for businesses that operate at night. Some specialised tariffs may also apply for charity organisations and caravan parks.
Small Business Electricity Regional QLD
While businesses on the Energex network in the Brisbane area of south-east Queensland have lots of energy retailers to choose from, those on the Ergon Energy network in regional areas do not have a lot of choice. In most cases, businesses in these areas will have to sign up with Ergon Energy, although in some locations, QEnergy may be an alternative. It's best to call QEnergy directly to see if the retailer is available in your area.
Which business electricity provider should you choose?
Having the ability to choose your electricity provider can be both a blessing and a curse. On the one hand, it means retailers will offer competitive deals to win your custom. While on the other hand, it means you need to be proactive and regularly compare retailers to ensure you're still getting the best deal on electricity. The moment you take your power costs for granted, the moment you fall into the trap of paying too much. And that's where many Aussie businesses now find themselves.
If you have not compared electricity providers recently, then your energy bills could be unnecessarily cutting into the bottom line of your business. The question then is, which electricity company is best? While Red Energy won this year's award for having the most satisfied business customers, all of the major retailers that featured in this year's report are perfectly viable electricity providers, albeit with different prices, features and other incentives.
Remember that every business is unique, and the needs of your company may be different to those of another. What's important is that you understand how your business uses power, you think about what you could do to be more energy-efficient, and regularly shop around to ensure you're on the best deal that suits your business. Even if you think you're already on a good deal, it never hurts to look around.
MYOB Accounting Software
Looking to make dollars and cents of your personal or small business finances? MYOB's accounting software includes options for invoicing, payroll, expenses and more. For more information on the featured plans below, click the button below to be referred to MYOB's site.
For businesses getting started with accounting software

Track income and expenses
Create and send invoices and quotes
Manage tax and basic reports
Connect up to 2 bank accounts
Optional Payroll: $1.50/mth per employee. Pay up to 2 employees
30-day free trial available
50% off for first 3 months. New customers only. T&Cs Apply.

from $12.00/month
min. cost $24.00 $12.00 over 1 month
Go to site
For growing business taking the next step and employing more people

Track income and expenses
Create and send invoices and quotes
Manage tax and advanced reports
Connect unlimited bank accounts
Optional Payroll: $1.50/mth per employee. Pay unlimited employees
30-day free trial available
50% off for first 3 months. New customers only. T&Cs Apply.

from $25.00/month
min. cost $50.00 $25.00 over 1 month
Go to site
Online or offline accounting software with job tracking and inventory

Track income and expenses
Create and send invoices and quotes
Manage tax and advanced reports
Connect unlimited bank accounts
Track jobs with budgets
Manage inventory and bill by time*
Included Payroll: No additional cost. Pay unlimited employees
30-day free trial available
50% off for first 3 months. New customers only. T&Cs Apply.

from $60.00/month
min. cost $120.00 $60.00 over 1 month
Go to site
About the author of this page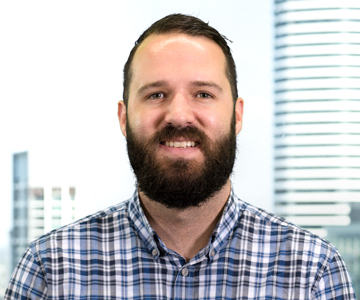 This page was written and is regularly updated by Canstar Blue's Energy Editor, Jared Mullane. He's an expert in all things utilities, including electricity, gas and water, helping to make complicated subjects easier to understand for consumers. A trained journalist, Jared is usually one of the first to break energy-related news, whether it's the latest changes in the industry, price movements, or the next best deal you need to know about.