Fact Checked
In this article, Canstar Blue will walk you through everything that Victorians need to know about solar. We look at installation prices, rebates, feed-in tariffs, buying tips and more.
The energy industry in Australia is rapidly evolving. While we've traditionally relied on large fossil fuel generators to meet our electricity needs, solar, storage and other renewable energy technologies are now helping households take power back into their own hands.
Hundreds of thousands of Victorians are already reaping the benefits of solar, and trimming their power bills. With solar panel prices still coming down and a host of government solar and battery rebates to help get you started, it's worth considering if now's the right time to buy or upgrade. If you're on the fence about solar in Victoria, keep reading to find out the expected price, feed-in tariffs available and some hot buying tips.
How much do solar panels cost in Victoria?
Victorians should expect to pay between $4,300 and $9,100 for a standard solar system, depending on the size of the system. A small system (3kW and under) should usually cost no more than $4,000, while systems that are 10kW or larger can cost in excess of $9,000.
The following table shows typical solar installation costs in Victoria compared to the national average. Keep in mind that these prices do not account for certain state solar rebates (discussed below). This means solar may cost far less than you might expect.
| | 3kW | 4kW | 5kW | 6kW | 7kW | 10kW |
| --- | --- | --- | --- | --- | --- | --- |
| Victoria | $4,350 | $4,770 | $5,420 | $6,030 | $6,760 | $9,120 |
| National Average | $4,270 | $4,920 | $5,640 | $6,460 | $7,440 | $10,390 |
Source: Solar Choice Price Index – July 2023, SolarChoice. Prices are after applied STC discounts and GST.
These prices reflect estimated costs within Melbourne, Victoria. The actual cost of your solar panels could vary greatly depending on where you are, what system you're after and your installer. For a specific quote get in touch with your preferred installation specialist.
VIC Solar Plans
Here are some of the cheapest solar-specific deals from the retailers on our database. These costs are based on the Citipower network in Melbourne but prices will vary depending on your circumstances. We show one product per retailer, listed in order of lowest price first. Annual price estimates assume general energy usage of 4000kWh/year for a residential customer on a single rate tariff. Price estimates exclude solar feed-in tariff credits. This table may include products from referral partners†. Our database may not cover all deals in your area, and please check retailer websites for up to date information.
How many households have solar in Victoria?
There are approximately 510,000 Victorian households with solar, generating almost a third of the state's total electricity demand, according to the Solar Victoria.
On 1 July 2019, the Victorian Government announced the 'Solar Homes Program', which aims to further encourage the uptake of solar with an upfront rebate. The government intends to help households invest in solar, while decreasing the state's carbon emissions. So, if you don't already have solar, now may be the perfect time to get on board.
Victoria Solar Rebates and Incentives
Victorians currently benefit from some of Australia's most generous solar incentive schemes. These include Small-scale Technology Certificates (STCs), Feed-in Tariffs (FiTs), and the already mentioned Solar Homes Program.
Small-scale technology certificates in Victoria
Small-scale Technology Certificates (STCs) operate as a form of rebate on the initial purchase price of a solar system. When a customer installs a renewable energy generator, be it wind, hydro or solar, they will receive a number of certificates.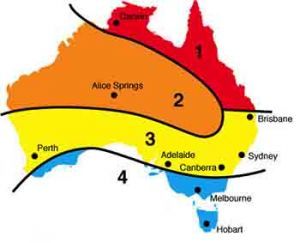 STCs can be exchanged for about $40, and can save you hundreds or even thousands on your solar system. The number of STCs that you receive depends on the expected electricity output of your solar system over the course of its life.
Households generally receive more STCs if they live in a sunny area or install a larger system. Those in Zone 1 (see diagram) receive the most certificates for installing solar, while customers in Zone 4 receive less. As you can see, the majority of Victoria – including Melbourne – is situated in Zone 4.
Victoria Solar Homes Program
According to Solar Victoria, eligible households may receive a rebate up to $1,400 off the cost of a solar panel (PV) system. Eligible households with solar battery systems may be able to apply for an interest-free loan, while households that install a solar hot water system may be eligible for a rebate of up to $1,000.
To be eligible, households must have a total annual income under $180,000, and be the owner-occupier of the property installing solar. The home must be valued at under $3 million and the property must not already have a solar system installed, meaning the rebate won't apply if you're just looking to upgrade an existing system. For more information and to apply, visit Solar Victoria.
VIC Solar Feed-in Tariffs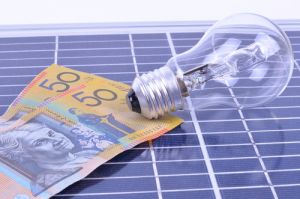 When your solar panels produce electricity and no one is home to use it, the excess power flows on to the shared electricity network – commonly known as 'the grid'. In exchange for the electricity, solar customers receive a small rebate known as a 'feed-in tariff' (FiT) for each kWh of power exported.
There are two types of feed-in tariffs available in Victoria – a 'single rate' tariff and a 'time-varying' tariff. As the names suggest, the single rate feed-in tariff applies one rate for all electricity produced, while the time-varying FiT applies different rates at different times of the day. Customers earn the highest FiT at peak times from 4pm to 9pm weekdays, while lower off-peak rates apply every day from 10am to 2pm. All other times are considered the 'shoulder period' and a moderate rate is applied.
The minimum single rate feed-in tariff under Victorian law is currently set to 4.9c/kWh. The minimum time-varying rates are 3.9c/kWh for off-peak, 5.5c/kWh for shoulder, and 10.6c/kWh for peak.
VIC solar companies offering feed-in tariffs
The Victorian electricity market is incredibly competitive, and while the state has minimum feed-in tariffs, many retailers will offer more than that to win your custom. It's important to shop around for a competitive feed-in tariff, but also don't forget to consider other important things like electricity usage rates, discounts and contract terms. A good FiT for your solar power might not necessarily mean a good deal if you're paying too much for electricity.
Solar batteries in Victoria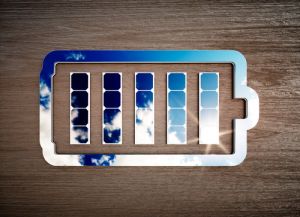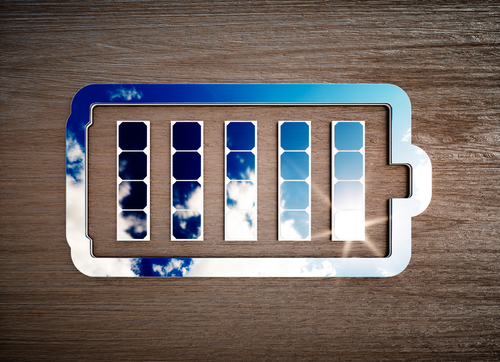 Batteries allow homes to store excess power generated by their solar panels, rather than feeding into the grid. The electricity stored in the battery can be used later on – even at night or through a blackout.
Since a typical feed-in tariff is much lower (6.7-8c/kWh) than the rate you would pay for electricity usage (typically 20c/kWh or more), households can save even more by storing their solar to use for themselves later on, rather than sending it to the grid.
Unfortunately, solar batteries don't come cheap. While you can find smaller modular units for around $2,000, larger batteries can set you back between $8,000 and $12,000. In some cases, the savings generated from a battery could justify the cost in the long run. Typically it will take between 10 to 15 years for a battery to pay for itself, though keep in mind that some batteries aren't warranted to last that long.
A solar battery is most likely to return dividends for homes that use a lot of electricity, or are charged high electricity usage rates. It will also be useful if you live rurally and grid connections are expensive, or your network has imposed export limits. Whether or not a solar battery is a sound investment is entirely dependent on your circumstances.
Is it worth getting solar in Victoria?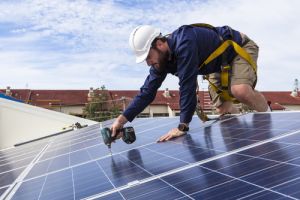 While solar is undoubtedly expensive, the savings you make on electricity can often cover the cost of the system after several years. The current rebates and incentives – particularly the Victorian Solar Homes Program – help to make solar a lot more affordable, meaning now is probably as good of time as any to on board with solar.
With that said, solar won't be the right choice for some – especially those households that receive little sunlight through the year and/or are already receiving a reasonable deal on their electricity. As prices for solar panels and batteries continue to fall however, solar may still be a wise investment down the road.
FAQ's about solar in VIC